Day 2 of the very first THING festival was, to put it plainly, a delight.  Thousands of weekend attendees woke up in Port Townsend with the new knowledge that Fort Worden and THING are a breeze to navigate and to enjoy. Long gone were any fears of a cramped, stinky, and un-fun festival. This THING idea is clearly working!  This place is perfection. Make way for the music!  Black Belt Eagle Scout with Katherine Paul's dreamy cool guitar+vocals set to the backdrop of a gorgeous view of the water brought us into the day. The Black Tones set the visual and sonic energy for everyone–Eva Walker and that white Stratocaster! This felt vital. Like a songbird from another planet, a winged Sudan Archives layered loops of electric mandolin, synth, and violin into the Port Townsend trees.
Speaking of…. Giants in the Trees were another visually stunning show with a cast of fascinating characters that oddly complimented Krist Novoselic every bit as much as his accordion does. For the next two and a half hours it was Phosphorescent, Calexico w/Iron & Wine, and Jeff Tweedy. Each were born for making life grand on a sunny Sunday afternoon in the grass as we were transported like blissful bunnies to the golden hour.
The standout of the day might have been Khruangbin. These three from Houston, TX have a style of music that is as difficult to describe as their band name is to pronounce. The basic ingredients of reggae, calypso, funk, raga, and surf music are tossed like a salad and served like a feast. It didn't take long for the lawn chairs to find themselves empty. Their version of "Apache" is still ringing in my ears.
It must be said that Ryley Walker (trio) put on a supreme psychedelic set inside the smallest venue at THING (The Wheeler Theater). To step out of the sun and into that room, turn on, cool off, and kick back was nothing short of the best thing ever.
Last, and certainly not least, the Violent Femmes kept the horde of GenX moms and dads (and offspring) dancing long past bed time with those crabby and bouncy songs that made everyone feel like a punk in 1986.
When do THING 2020 tickets go on sale?
(click on small photos to see a larger version)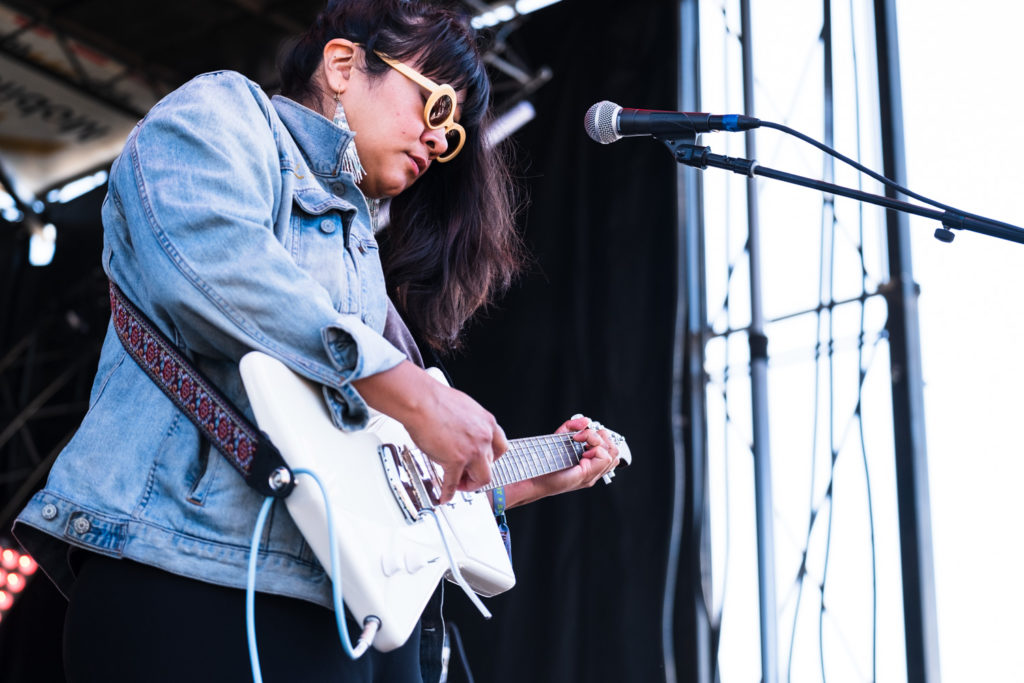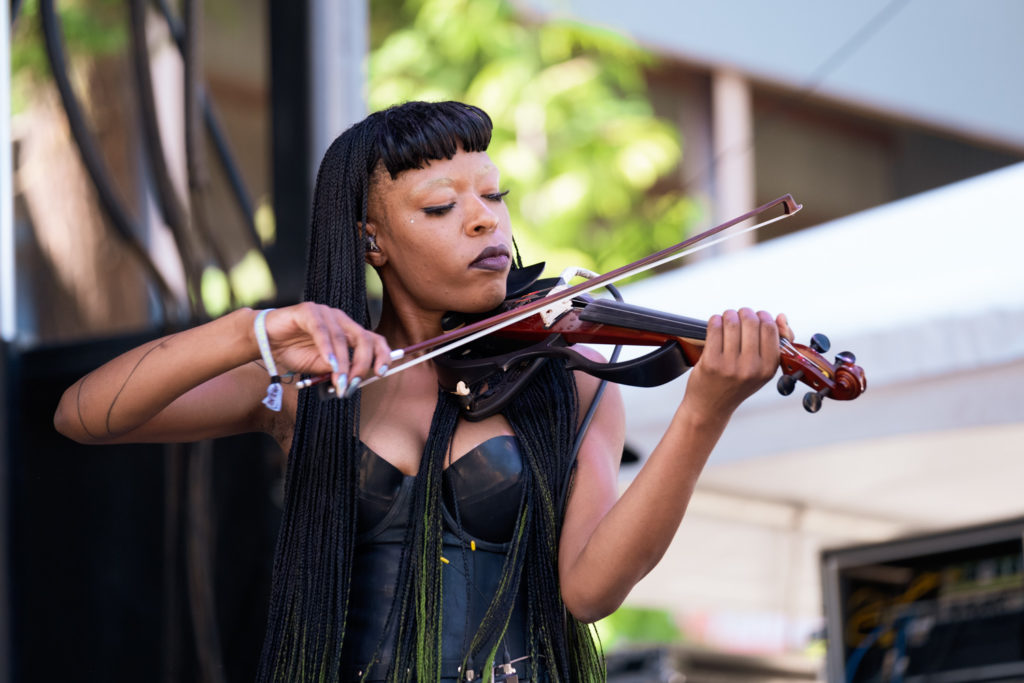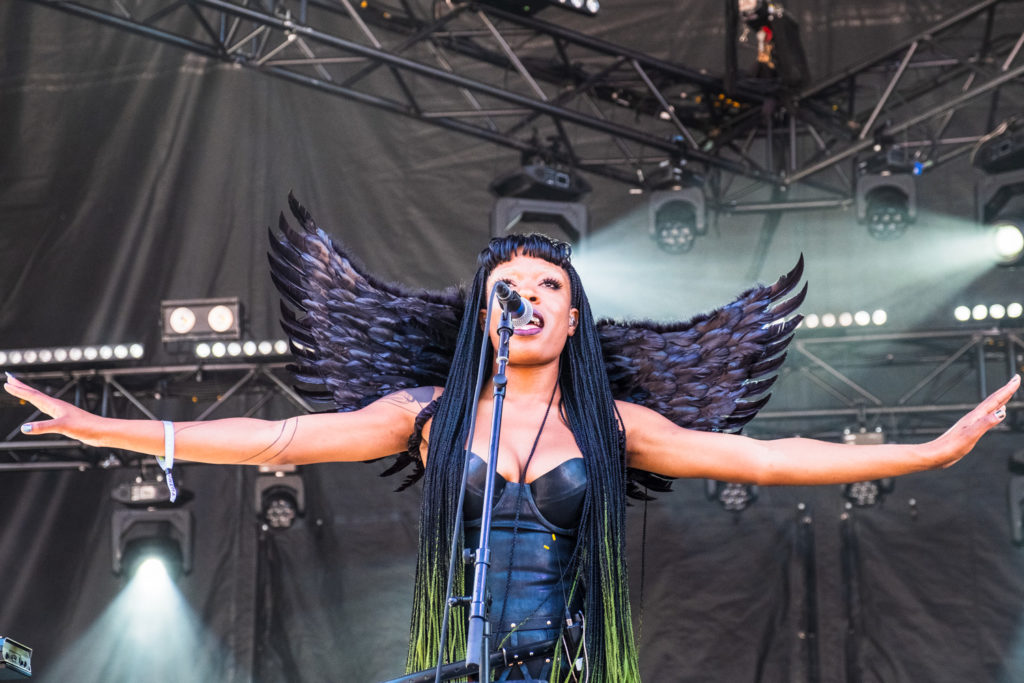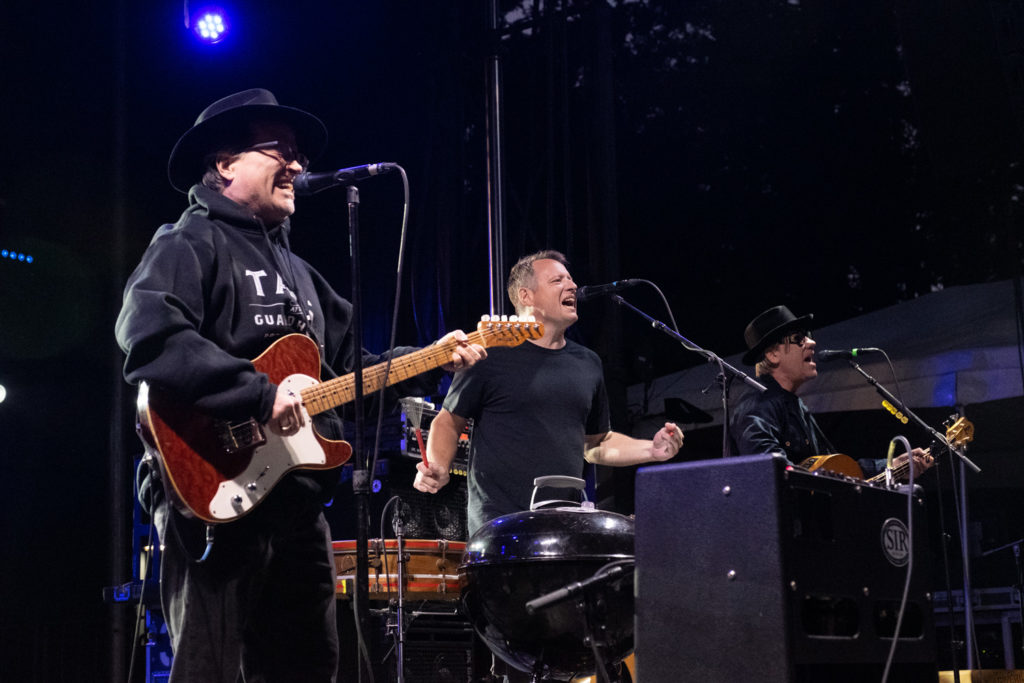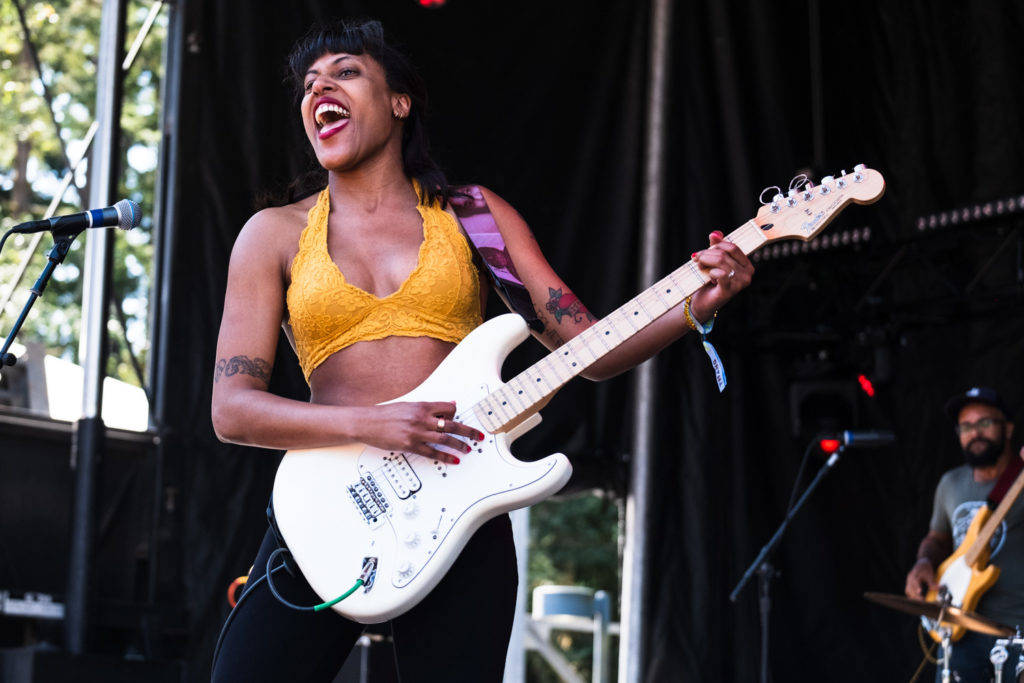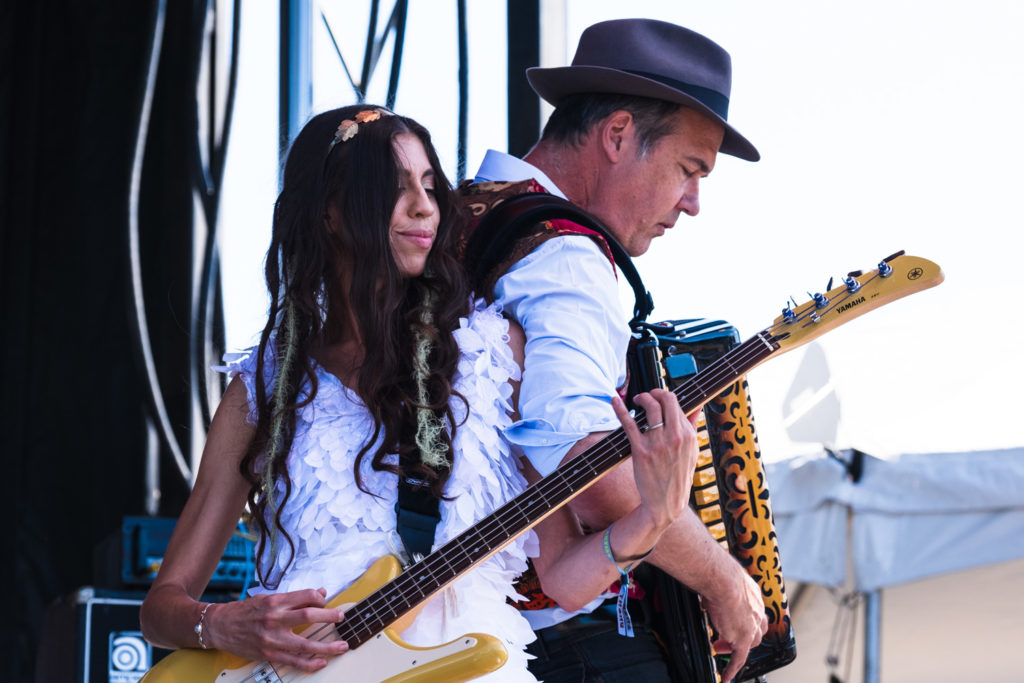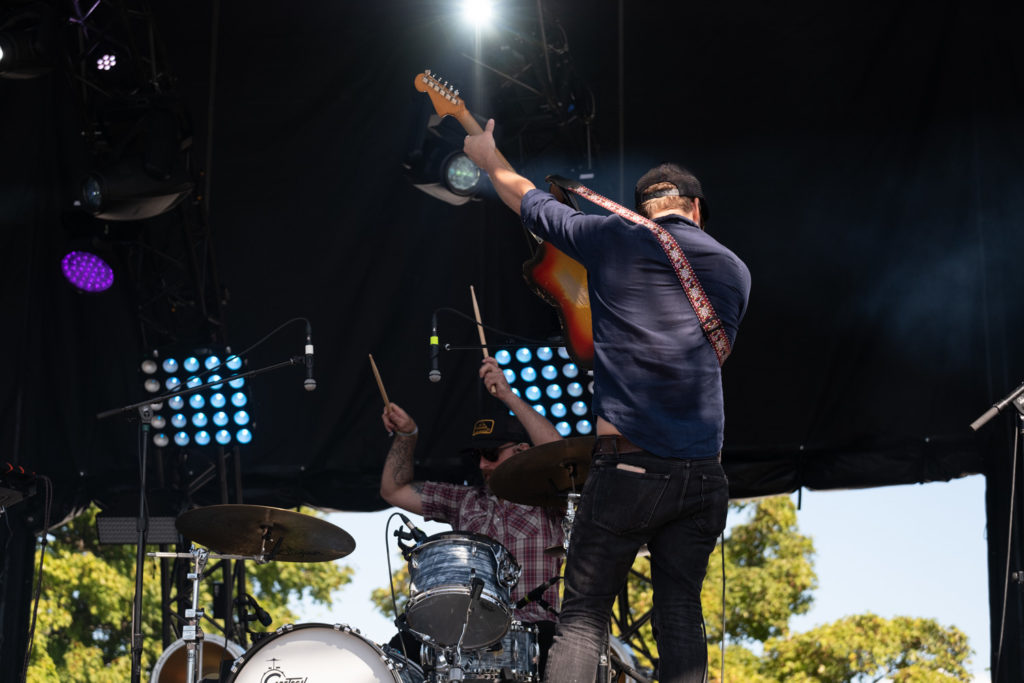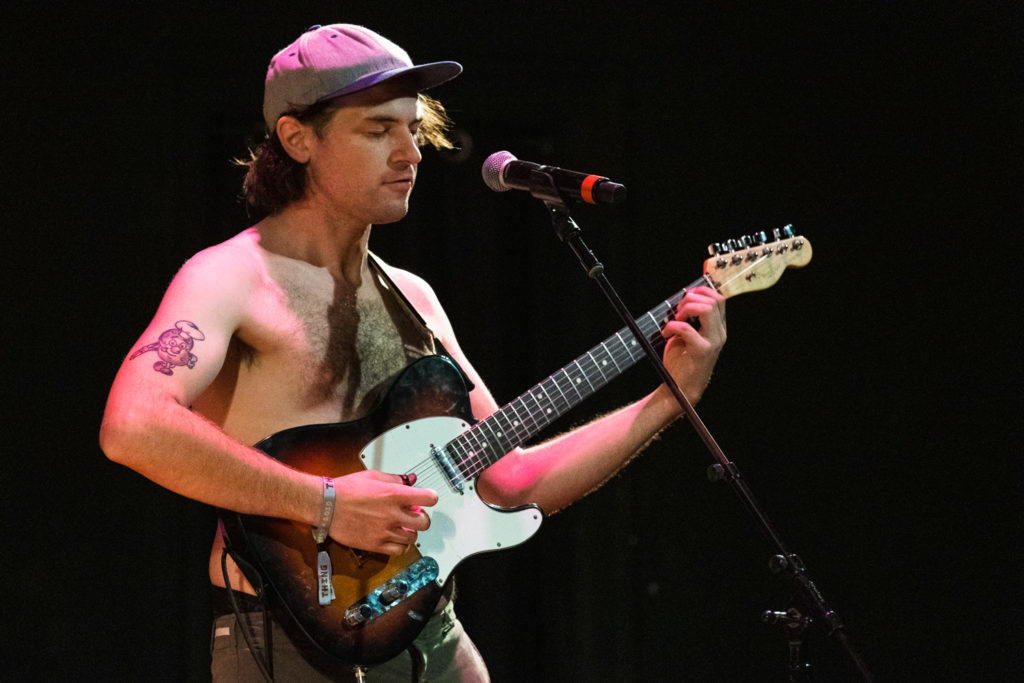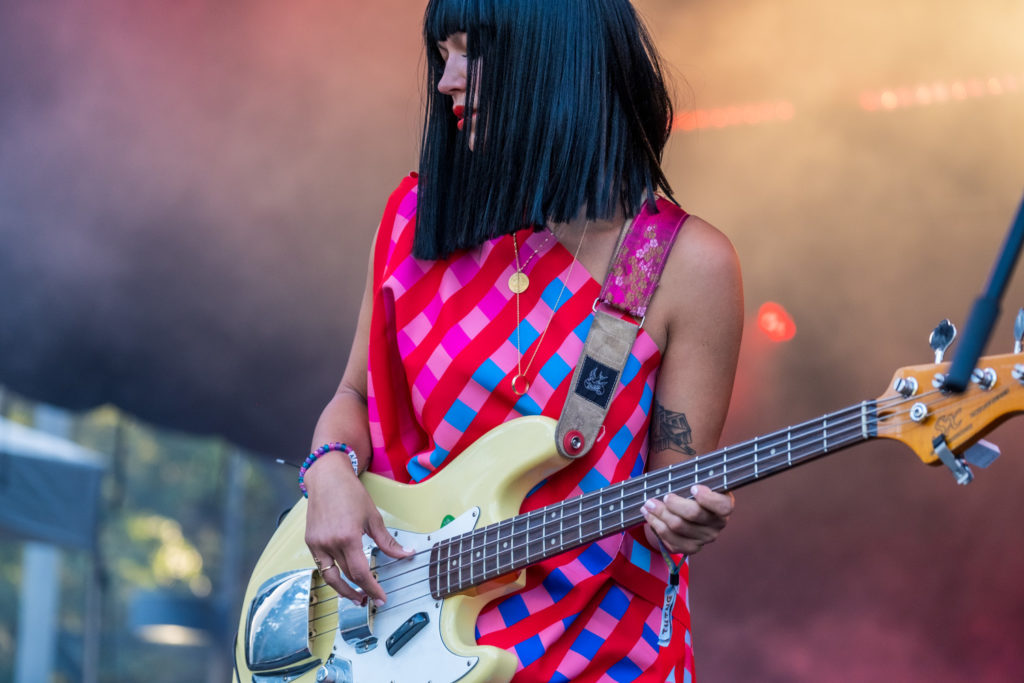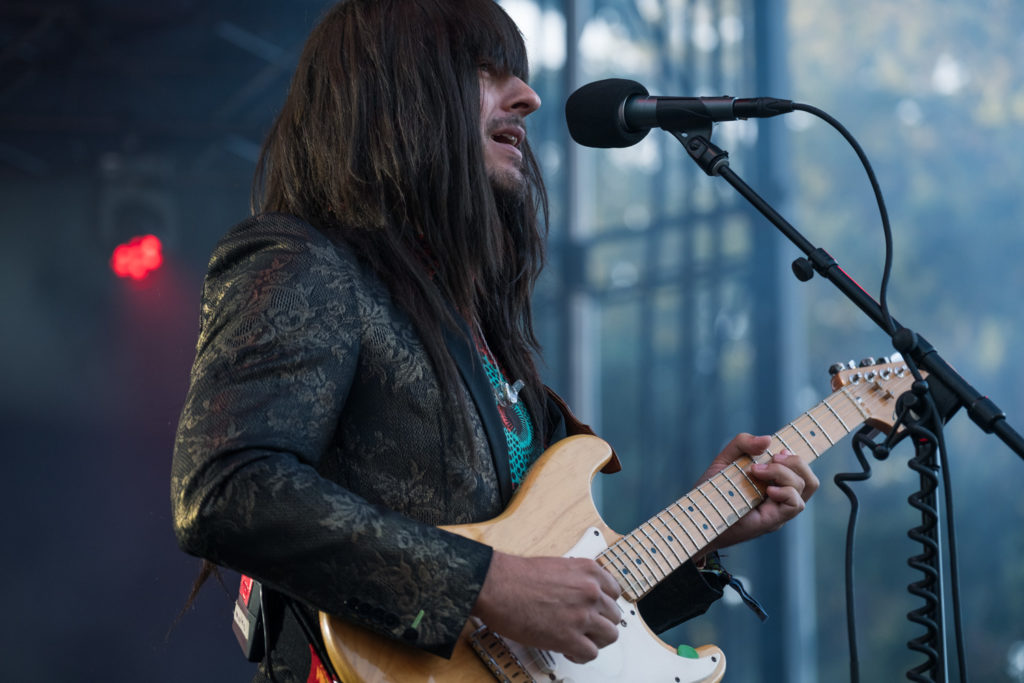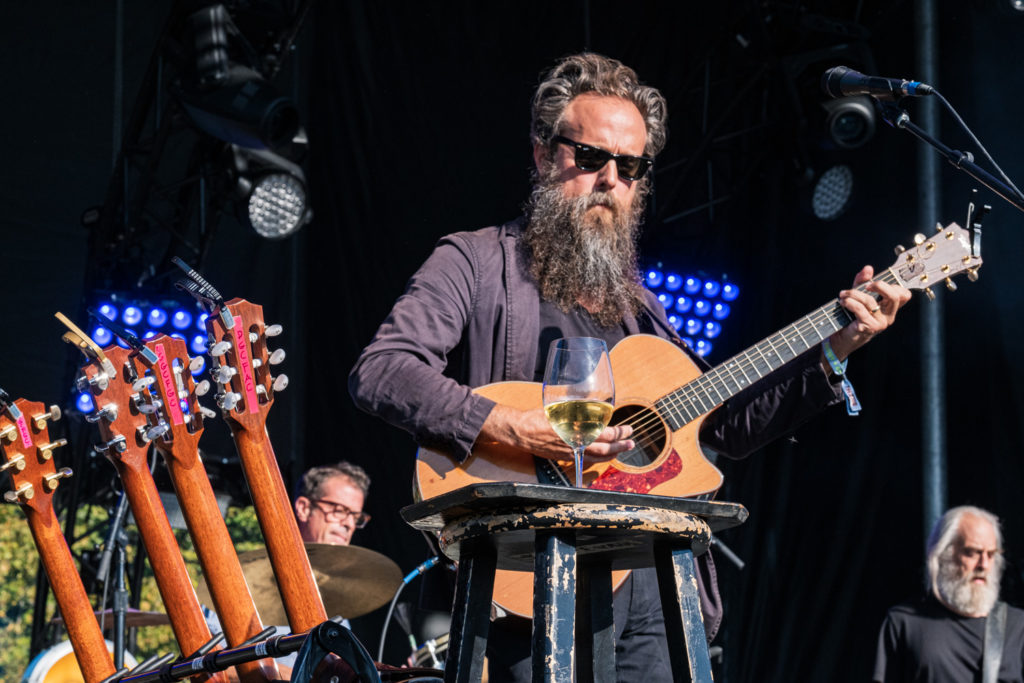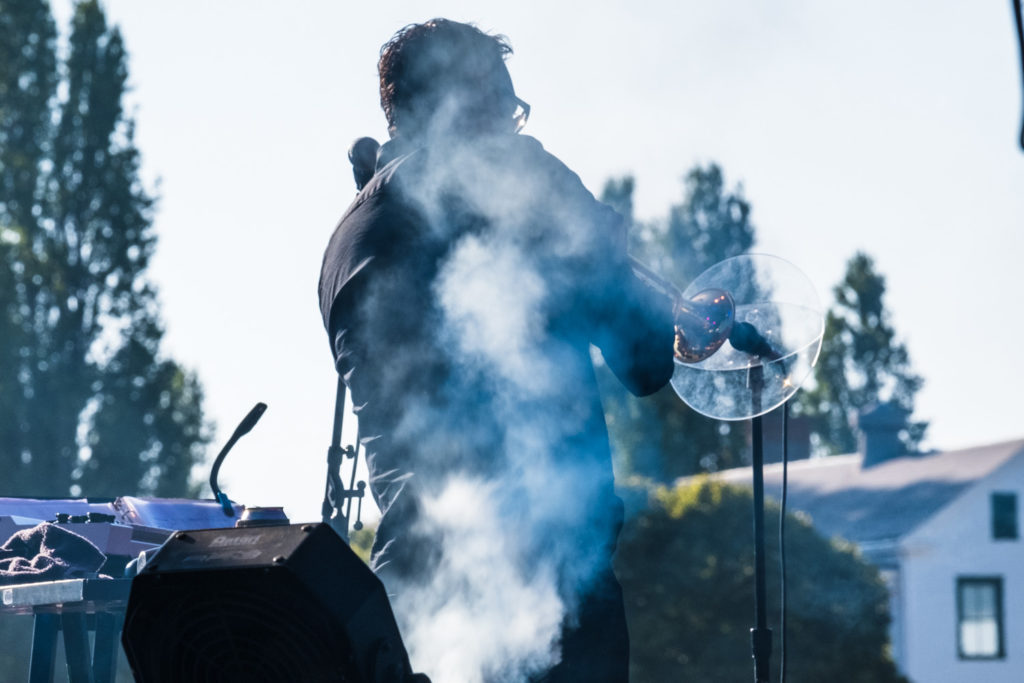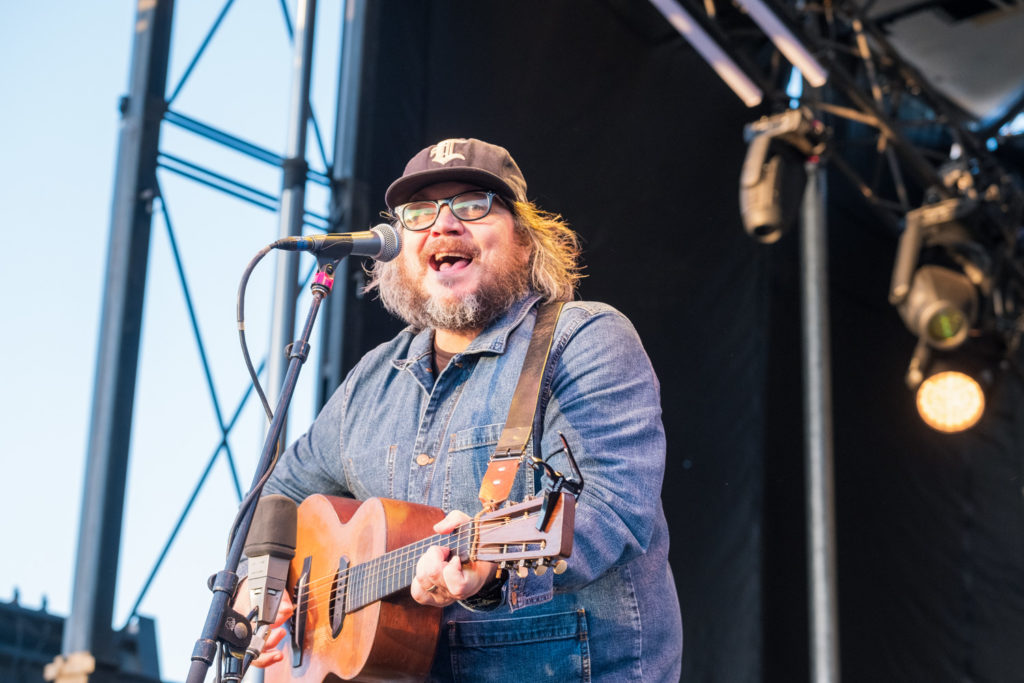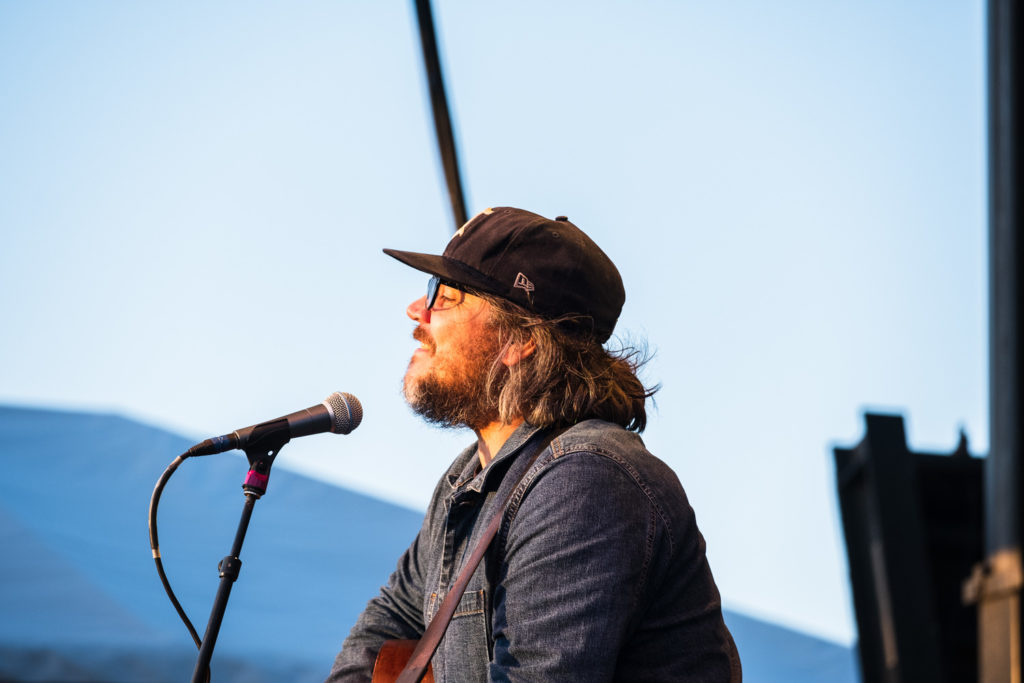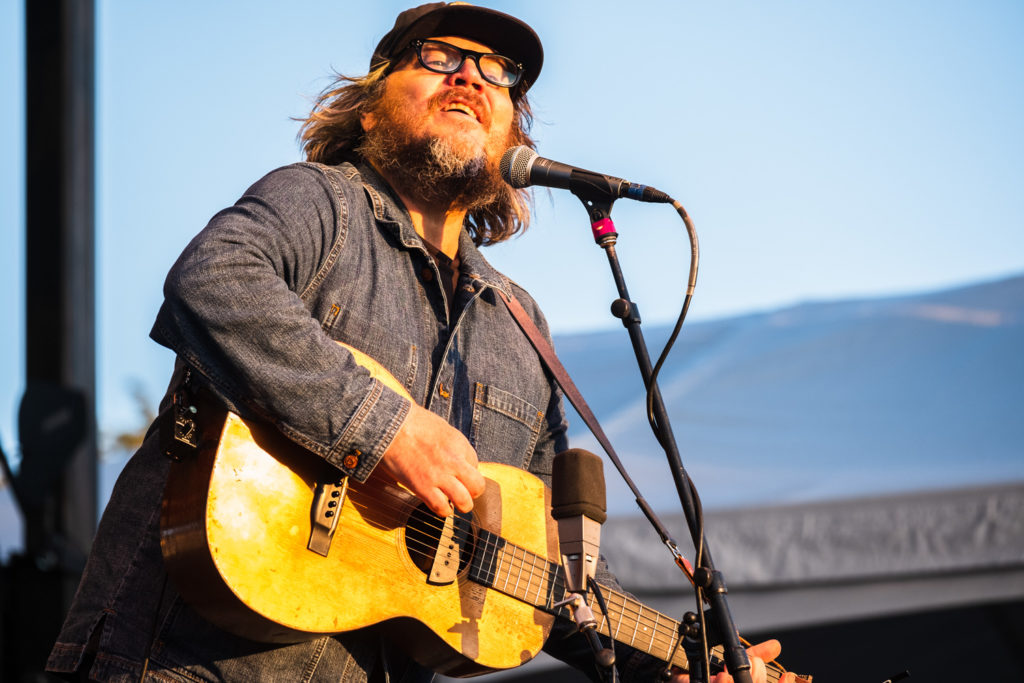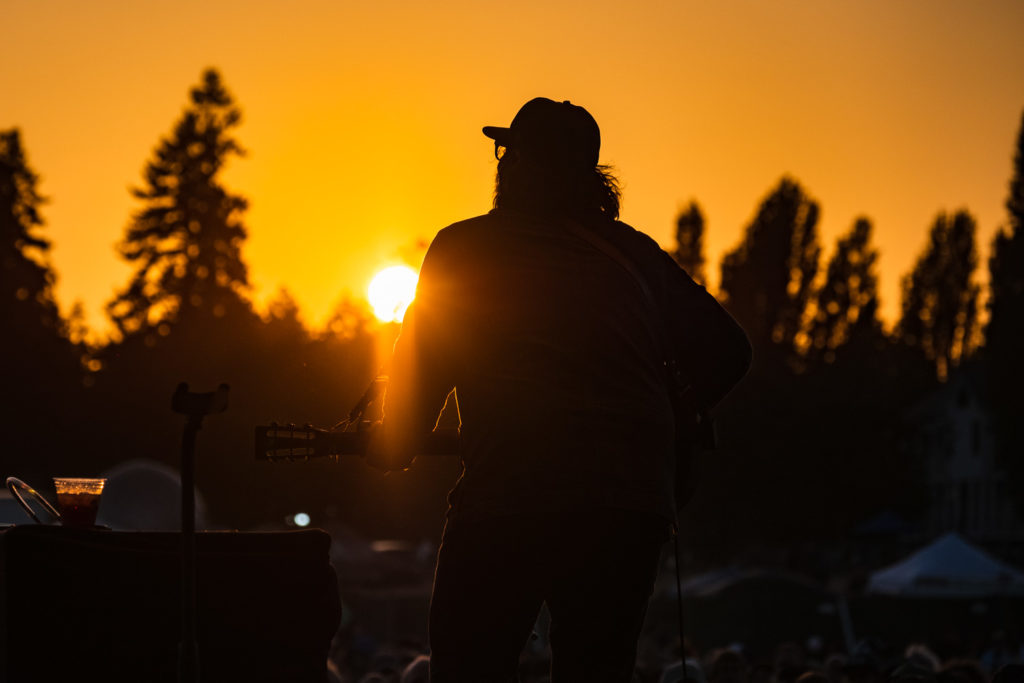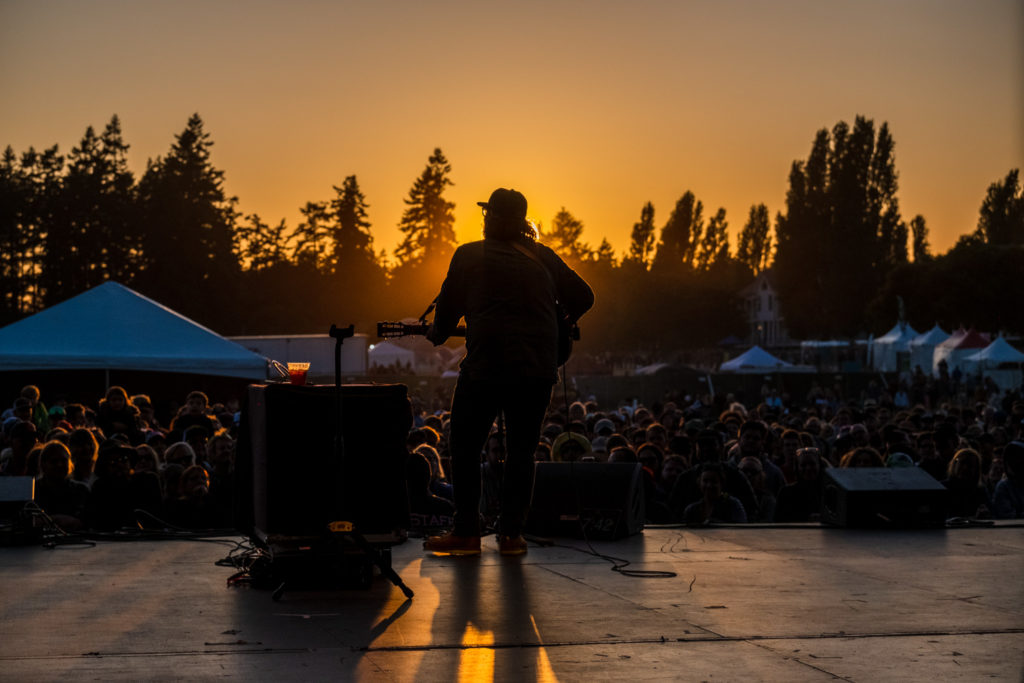 All photos: Pete Hilgendorf