Not gonna lie, friends – the freedom of being able to watch whatever SIFF movies I want WHENEVER I want is somewhat dizzying. THE ABSOLUTE POWER OF NOT HAVING A SCHEDULE! I. just.
Anyway, here are three films that I greatly enjoyed watching (so far):
SUMMER OF '85
Directed by François Ozon
The dazzling first few notes of The Cure's "In Between Days" set the mood for this gorgeous coming-of-age story in a seaside French town in 1985. Ozon starts the story from the end, with narration from one of its main characters — currently being held on suspicion of murder. As the story unfolds, we flip from past to present and back again, learning how shy Alex capsizes his boat and is rescued by the captivating David, seeing them fall in love over the summer, and watching the fallout from their relationship's end. While this film isn't quite as noir-twisty as some of Ozon's stories, there are still some interesting surprises, and the revelations that the boys go through are simply beautiful to watch. You'll be 100% in need of a box of tissues for this one, friends.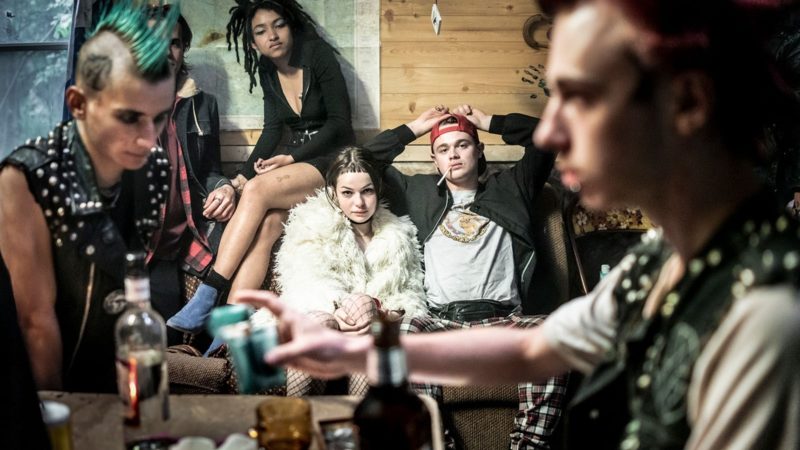 GODDESS OF THE FIREFLIES
Directed by Anaïs Barbeau-Lavalette
Oh hey, it's another French coming-of-age story in a vintage setting that has a tragic element – only this time it's the 90's — and it's French-CANADIAN, thankyouverymuch. (are you sensing a pattern here? I have a festival film "type," okay?! I admit it). We're introduced to Catherine on the morning of her 16th birthday, and we also meet her incredibly awful parents who are in one of the most toxic relationships I've ever seen. Catherine is obsessed with Mia Wallace from PULP FICTION, loves her Doc Martens, and is poised just on the edge of rebellion which means LOOK OUT AT Y'ALL. Her teen experimentation ramps up pretty quickly from tame to insane, and who can blame her? Being a teen girl is ridiculously confusing and also really fucking powerful — most days you just feel like you're gonna explode from all the pressure, and that definitely comes across here. Barbeau-Lavalette has directed an incredibly realistic story, and Kelly Depeault, who plays Catherine, is simply amazing. *chef's kiss*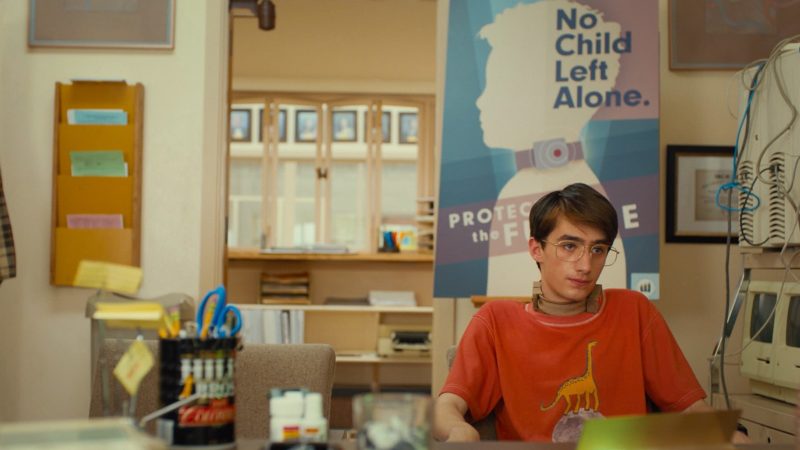 WYRM
Directed by Christopher Winterbauer
In an alt-90s universe, young Wyrm is the only one of his peers that hasn't yet "popped his collar," by engaging in his first kiss. Yup, this is a world in which teens can't move to the next level of education or adulthood until they tick off certain boxes, starting with the ever important tongue swap — and moving on to actual sex (not too early! not too late!). Wyrm's family has recently lost older brother Dylan, making his parents absent enough that his Uncle Chet and girlfriend Flor have to step in to guide Wyrm and his twin sister Myrcella through life. There's plenty of baked-in quirkiness here, but honestly, it worked and I really liked it. It's  hilariously charming that Chet only ever serves nachos, that the arrival of "THE INTERNET" meant mailboxes got physically removed from people's house — and I especially appreciated that Wyrm's supercrush, Izzy, doesn't turn out to be a manic pixie dream-nerd. Winterbauer is obvs a fan of Wes Anderson and Napoleon Dynamite, but what he's put together here still feels fresh.
I'm also gonna cheat a little and add two more picks to this list! Embracey recommends both THIS TOWN and CENSOR – and I heartily agree.