[Video:http://www.youtube.com/watch?v=W4wAA2eVXjo]
Sita Sings the Blues: I am SO excited to see this released, as it's one of my favorite films, EVER. Two parallel stories – the tale of a modern woman whose husband moves to India and dumps her via email, and the epic Indian tale "Ramayana" – come to life in this beautifully animated film.
Writer, Director, Producer, Designer and Animator Nina Paley has mixed complementary animation styles, the 1920's vocal styling of jazz great Annette Hanshaw, and humor throughout the entire length. Even if you're not normally a fan of animation, I highly recommend you give this film a chance. It's more than worth 82 minutes of your time.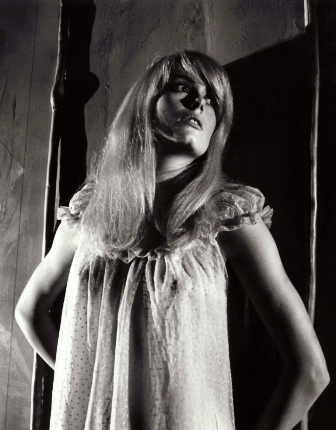 Repulsion: Okay, here comes a confession – I've never made it through this whole film. Not because I don't think it's good (it's actually brilliant), but because I find it so terribly upsetting. Wanna have a strong reaction to something? Check this one out. I can't really explain the plot without giving it away, but Catherine Deneuve can do no wrong. Her total breakdown will leave you weeping, guaranteed.
Fast and Furious: An even more embarrassing confession – I've seen all 3 previous F&F movies, and I like something about every one of them. I even have an extra weird obsession with Tokyo Drift. But I digress. The only reason I didn't see this in the theater was because I couldn't get anyone to go with me. But NOW! Now, my friends – I can watch it in the comfort of my own home. Vin Diesel, Paul Walker, and Jordana Brewster get back in the action.
The trailer promises some astounding stunts during a convoy heist, and I never miss a chance to see Michelle Rodriguez work her bad-girl style.
[Video:http://www.youtube.com/watch?v=LdSnZvseggw]
I know, you guys. I KNOW. But I'd rather watch a F&F marathon over & over then see Transformers 2.