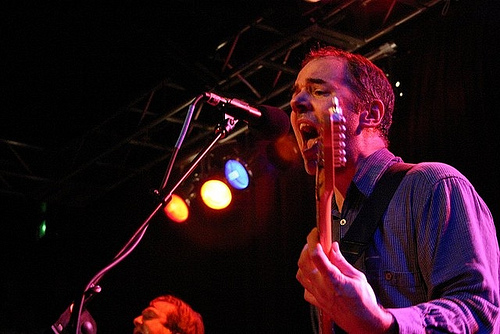 Okay, it's not THAT far of a throwback, but it's hard to believe that this photo is already seven years old!
Maybe you remember that most excellent two-night stand The Wrens did for KEXP's Yule Benefit at Neumos back in 2005? We sure do! The Wrens played with Okkervil River (both nights!) (!!!!!) and a bevy of other bands including Harvey Danger — and fresh off of CMJ was none other than our own Imaginary Victoria on one of her first visits to Seattle, years away from being an official imaginary. She grabbed this shot all those years ago, and today seemed like just a good a day as any to fondly remember all those early 00's indie rock shows.
What's your favorite 2005-ish music memory? Were you in Seattle? Or busy watching bands like The National and Pela at tiny east coast clubs? Let us know in the comments!