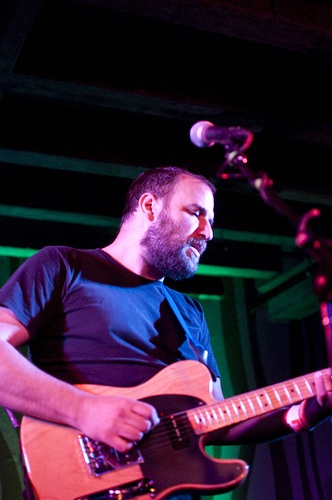 Yep, you read that right: we've got an exclusive presale for David Bazan's just-announced Showbox show, and you are invited!
Bazan + Band will be taking the stage down at the Showbox (Market, of course) on July 16th — yes, we know it's a ways off and all but tickets are going on sale this Saturday, April 16th. And since you're an ever-informed imaginary reader, you've got the chance to pick up tickets before everyone else! Kind of like having a backstage pass to the box office, isn't it?
On Friday, April 15th, from 10a – 10p, you'll be able to pick up your advance ticket by pointing your clicker-finger to a special link (we'll be providing it on Friday morning) and entering our secret password to get past the gate. Easy peasy!
Stay tuned for another post (as well as our twitter feed) for more details later on in the week — we'll be posting the presale information for our imaginary database first before we let the password loose to the public. To be the very-most super-first-place up-to-date on all our happenings, play it safe and sign up for our mailing list if you're not on it already.
Yay!
{Photo of David Bazan from MFNW 2010 by Victoria VanBruinisse.}