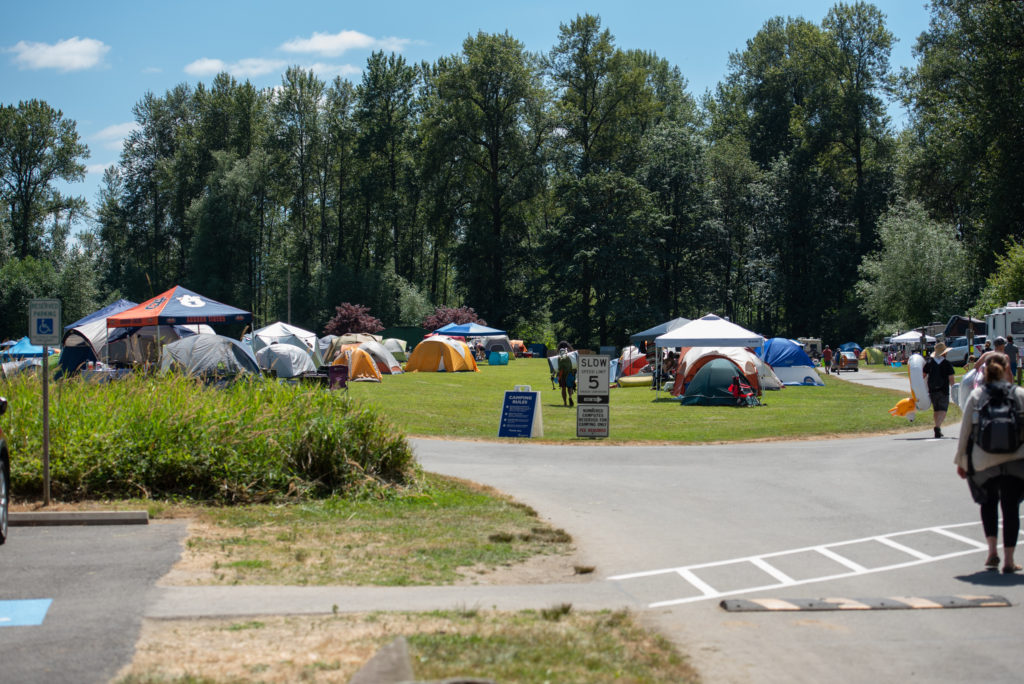 Timber! Music Festival is a three-day event held in the rugged outdoors of Tolt Macdonald park in Carnation, WA. Just an hour or so outside of the city, it's the perfect distance to unplug from it all for a day or the whole weekend, but close enough to dash home to a comfy bed if you don't want to sleep on the ground.
After a two-year hiatus, Artist Home has knocked it out of the park once again with a fantastic lineup of both well-known and not-so-well-known acts from the PNW and beyond. Timber! is known for its family friendly atmosphere and accommodations, but it seemed to bring out the munchkins in droves this year in particular. Despite all the tiny people running around, there was plenty of frivolity to be had both in and out of the beer garden with a ton of REI-sponsored activities like tree climbing (the real stuff, not summer camp silliness), bike rides, walks, floats and more. Sadly my time was full to the brim with ticketing duties so I was limited to seeing only a few music sets, but that's what I come back for every year so no heartache for Morgen!
Throughout the weekend, nary a set disappointed but there were definitely some that stood out more than others. While I was distracted by a huge crush of incoming attendees for most of Thursday, I managed to make my way over the suspension bridge to the campfire stage where Kate Dinsmore sang, karate kicked and strummed her way into rad-dom. Complete with beyonce-level hair fans, Kate was a force to behold and a charming demeanor to boot. So excited I got to catch not only the proper set at 9:30 but also her "secret" set later that night put together by Seattle Secret Shows.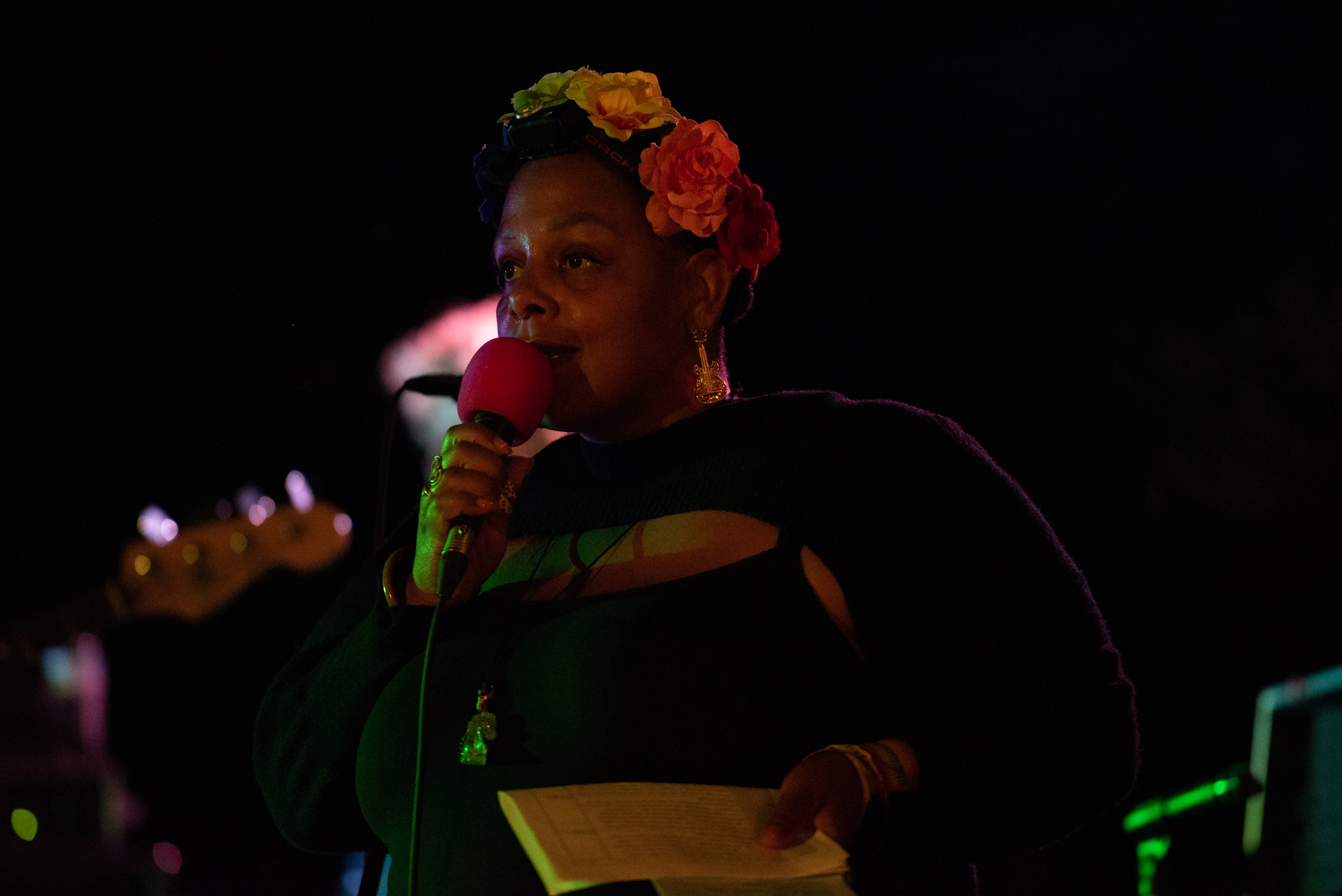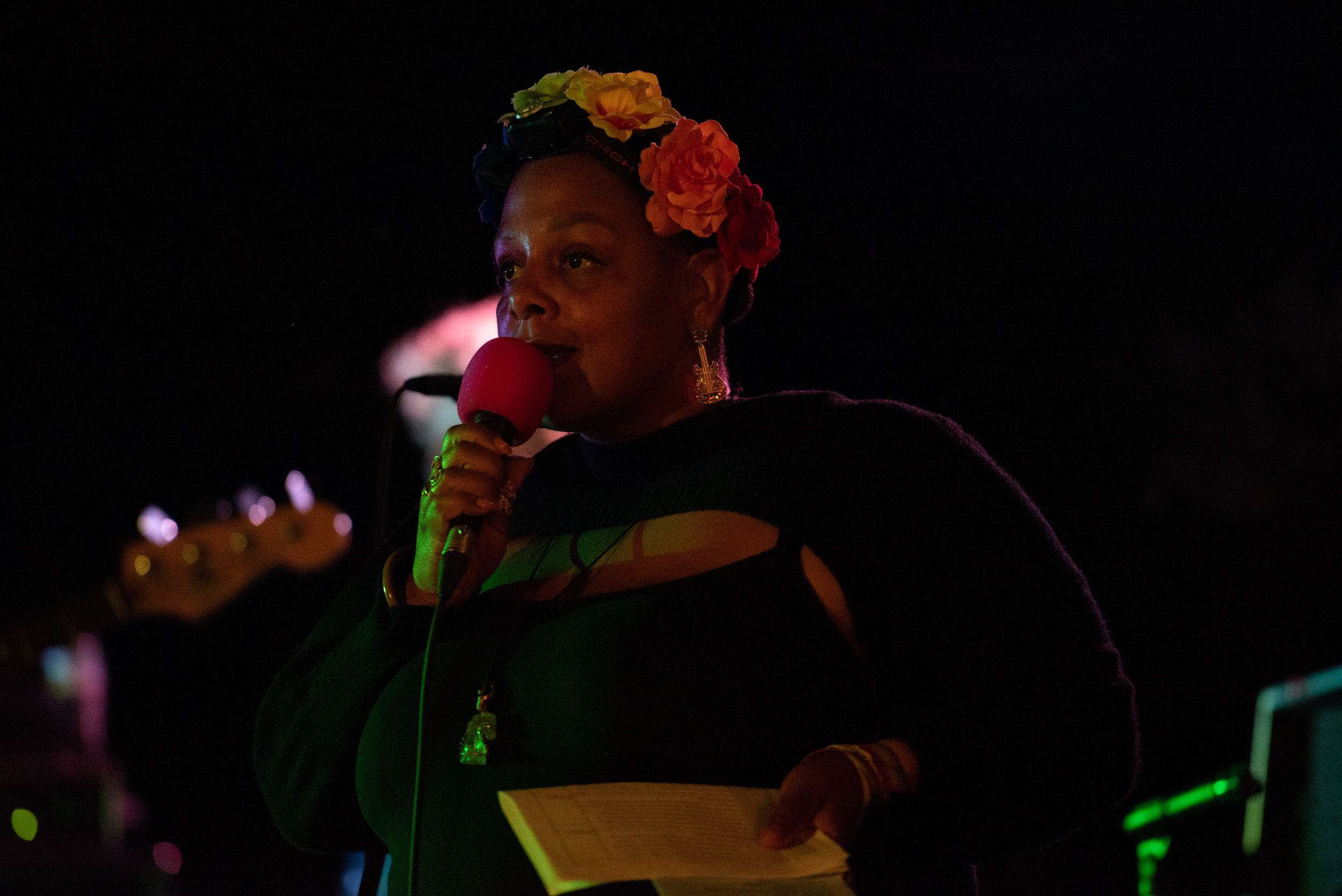 Funkways closed out the night of scheduled sets with jam band vibes and an easy going banter that ended Thursday with a super chill swagger. I'm not a huge fan of jam bands in general but the playful attitudes of every musician on stage swept me up in it.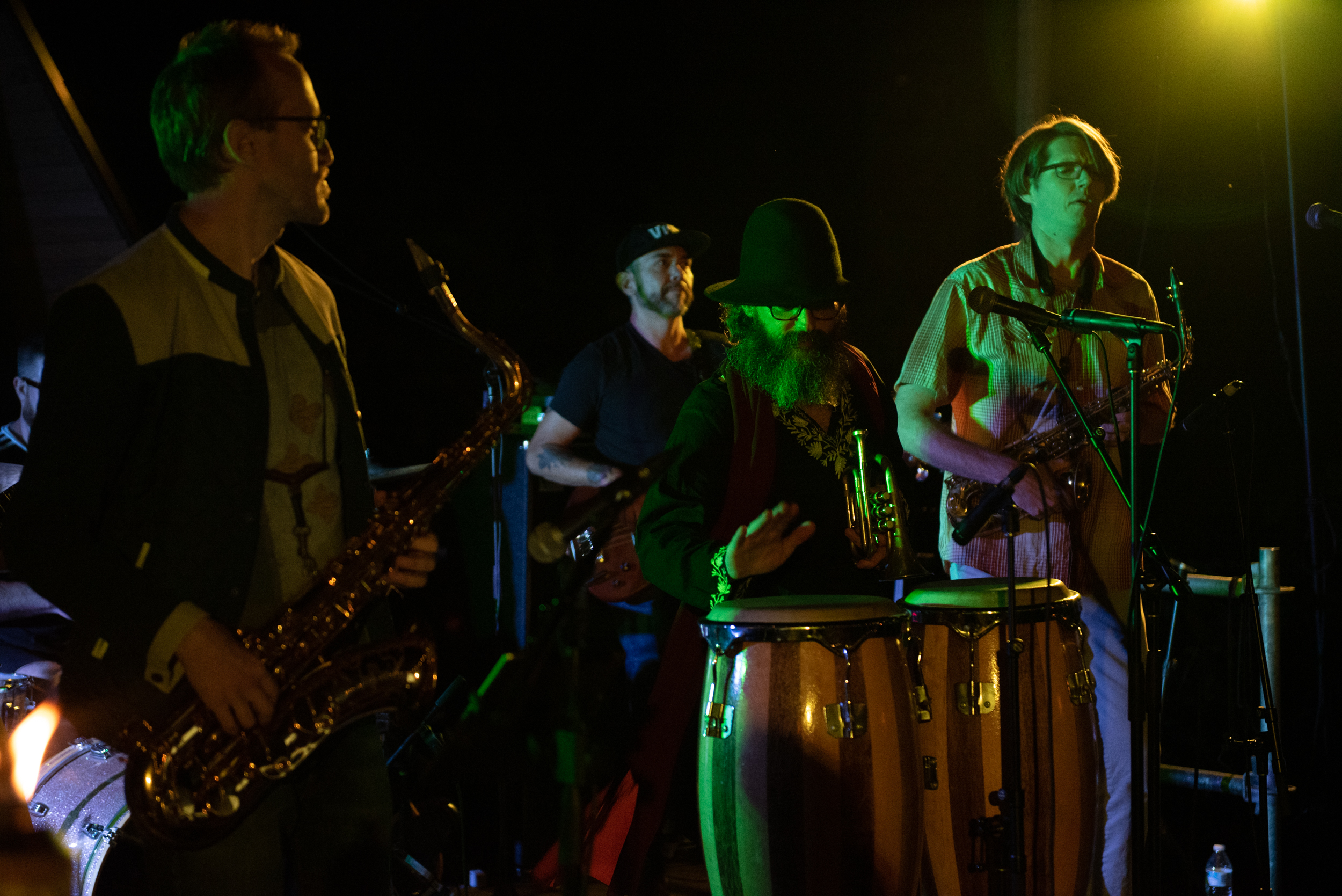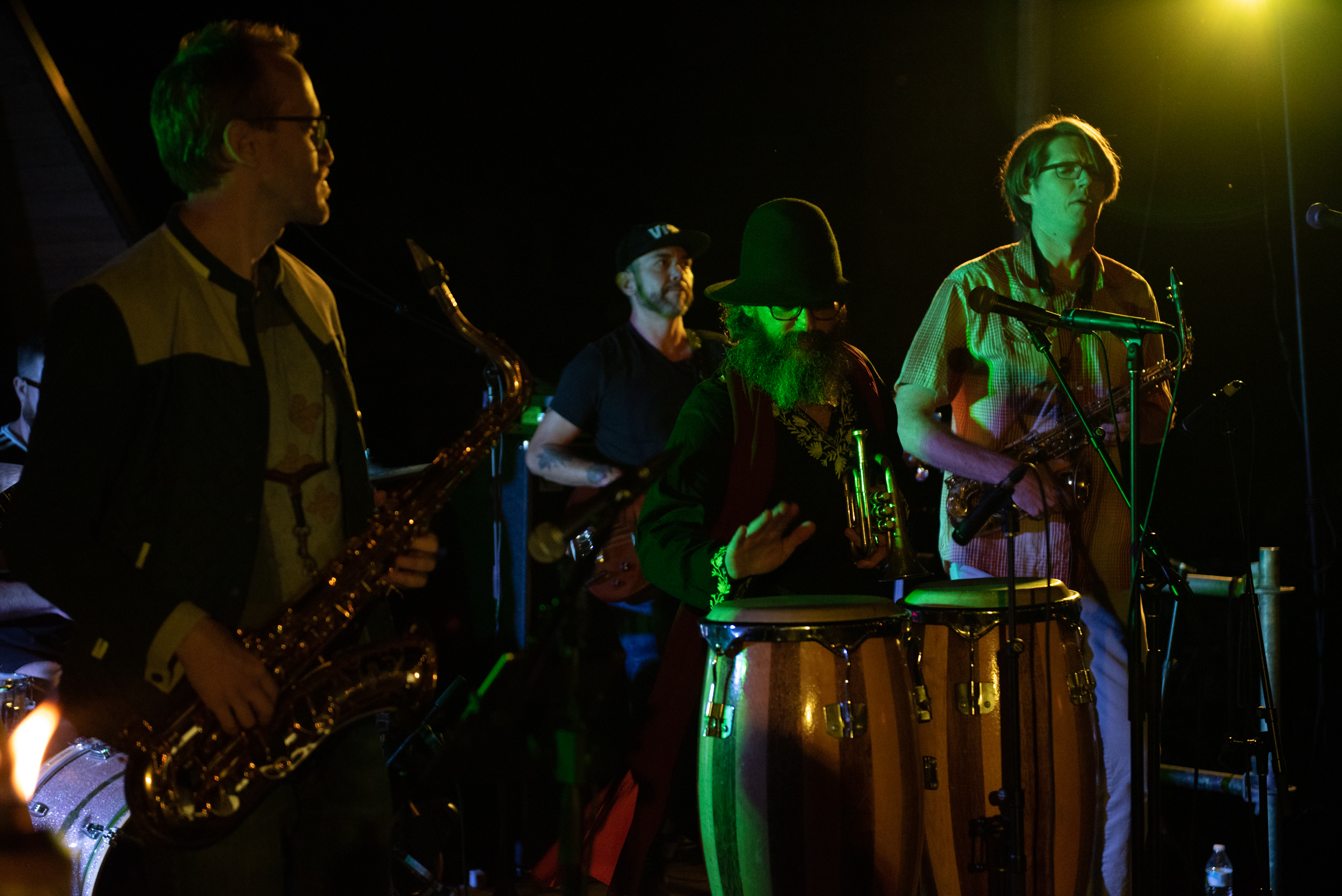 Be sure to check back for my follow-up post about day two and three. Trust me, you won't want to miss it; I'm so excited to introduce you to some stellar new-to-me (and maybe new to you) bands. I can't wait!
Editor's Note: Morgen worked with the festival this year at the ticketing/info table. This review is as honest and fair as possible, but the reviewer is associated with the folks that produce the festival, Artist Home.