When Artist Home introduced Timber! Outdoor Music Festival 7 years ago, it felt kind of like a consolation prize for folks who couldn't get tickets to Doe Bay Fest, their older festival with a nearly cult-like following. But these days, Timber! has plenty of its own loyalists. This year's lineup is bound to swell their numbers even more. For ladies of a certain age (*me!*) hearing Mark Lanegan sing under the stars is literally the stuff of fantasies and even without the Thee, Saturday's headliners Oh Sees need no introduction. I'm also looking forward to checking out Hibou's sparkly, summery sounds live on Friday. On the music discovery front, Máscaras are looking like a good bet on Saturday and Baja Boy sound well-qualified to set the mood for folks who show up early on Thursday.
The nonmusical activities make full use of the festival's park setting. Whether you're into paid adventures like tree-climbing workshops and moonlight stand-up paddleboarding or free communal experiences like nature painting and stargazing, Timber! has you covered. But if you just want to do your own thing playing in the river or wandering the trails, the 574-acre Tolt-McDonald Park in Carnation, WA has room for that, too.
Enter to win a pair of weekend passes + camping!
Kids 12 and under are free, and a weekend pass for an adult is $125, making Timber! just about the cheapest summer music festival out there.
But if you're lucky, you could go for free. We've got a pair of weekend passes (including camping!) to give away. For a chance to win, enter here by end of day July 1! Winner will be contacted in the next day or so.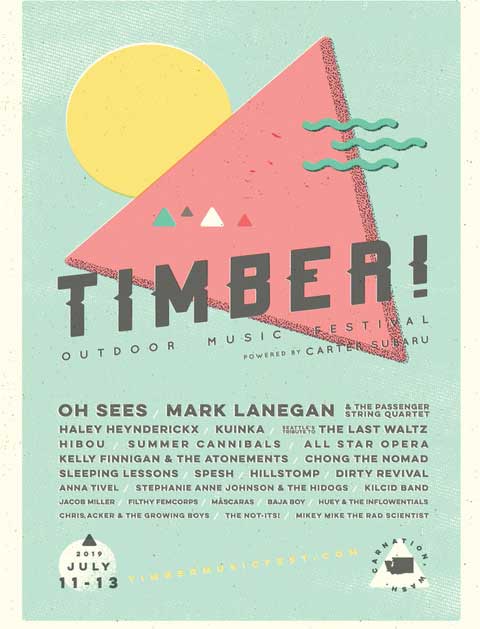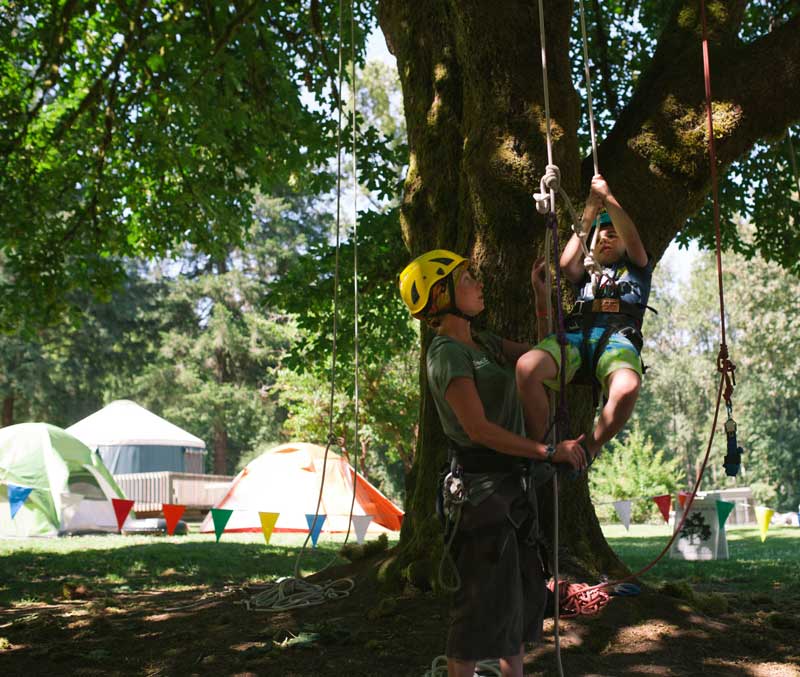 Top photo: Driftless Photography