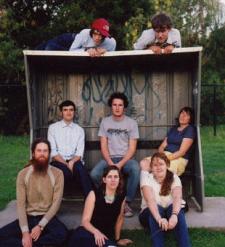 It is a super-powered ALL AGES bill tonight at Neumo's with Architecture In Helsinki headlining and retro-indie-beat band YACHT opening up.
The night is going to be a feel good indie-pop dance party with the cute, musically-inclined AV club that we call Architecture in Helsinki. Last time I saw them they were a sight for the eyes as the eight of them moved freely across the packed stage playing fun songs that swayed from experimental twee to jangle pop.
With all the acclaim and minimalist retro dancey quips, YACHT has certainly piqued everybody's (mine included) interest. Be there or be an octagon.