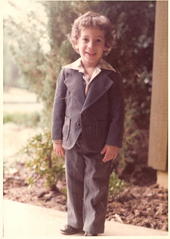 Join TIG and most of the Seattle music community tonight at the Crocodile Cafe where we gather together to wish Pete Greenberg, booker extraordinare and all-around amazing fella to know, a super happy birthday — with what else but live music? Tonight also marks the second year that this auspicious day is marked with an Elvis Costello cover night featuring tons of great local bands (Ghost Stories, Young Sportsmen, High Page Delay, the Sea Navy, yadda yadda) doing their best to pull off what are, in my humble opinion, some of the greatest pop songs ever written.
Of particular note, Seattle band Central Services. While these five blokes are talented musicians in their own right, they ABSOLUTELY KILL at cover nights. I've seen them pull off the Soft Rock (including a horn solo on Chuck Mangione's 1970's classic "Feels So Good" that was nothing short of astonishing). I just recently watched them slay at the "Dancing on a Valentine" Duran Duran benefit last month (worth the price of admission to see frontman Kevin Emerson in his white blazer and headband alone). I have high hopes for them this evening, especially since they will be joined by Andrea Wittgens, a Seattle-based singer-songwriter with one helluva set of pipes.
Also hugely noteworthy, at last year's shindig, Jim the Sound Guy (who has been making every band at the Croc sound incredible since it first opened in 1991) got onstage and sang "Allison." I've got my fingers crossed for an encore performance…
Come join the fun, and here's to hoping someone is ballsy enough this year to take on "I Want You."