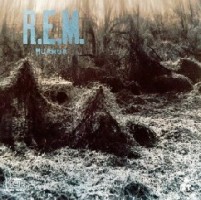 Remember when you were in high school with your bedroom walls covered with REM posters and your Pre-Calc notebook covered with lines like "Talk about the passion" and "Miles Standish proud, congratulate me?"  Did you ever, in your wildest Quantum Leap dreams, think that you'd be in the same bar as Peter Buck?
Yea, me neither. 
Tonight, at the Crocodile, is our big chance! We not only get to see our pal PB play guitar with Robyn Hitchcock (did you also have "Sometimes I Wish I Was A Pretty Girl" on that Pre-Calc notebook?) but you get to see the suave Sean Nelson opening up (my money's on the fact that Sean will get up for some hot hot Robyn/Sean duet action). Johanna Kunin (who's been touring the US with Robyn) will also be opening up. We're not sure what she sounds like, but with friends like that…she's bound to have some good stories, right? 
What are you all doing tonight?