Hang onto yer cowboy hats, Seattle — local boy Brent Amaker and his Rodeo are ready to kick-up a shit-storm at Easy Street Records in West Seattle tonight at 7p.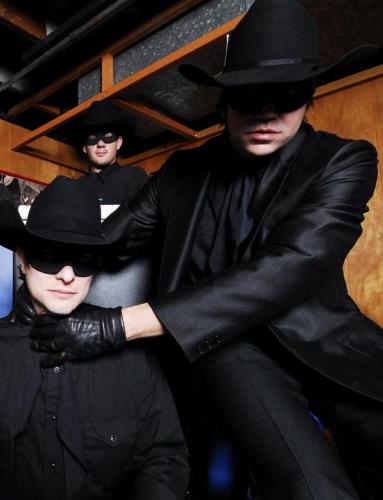 We just posted this hilarious review of their debut, self-titled record. From the review:
"I want to know where the REAL MEN are. Men who will drink you under the table, wrestle a hog, and get a new tattoo – all in the space of an hour. Men who remove beer caps with the same teeth they use to light matches. Men who drive ridiculously tall American trucks and who think global warming means more women in bikinis and BBQ's year 'round. Men who think foreplay means buying her another beer.

Just when you thought the Seattle music community couldn't get any more pussy-fied, in rolls Brent Amaker and the Rodeo on their hogs to save your manhood."
Let Brent and the boys save your manhood and start your weekend off right with their special brand of irreverant honky-tonk.