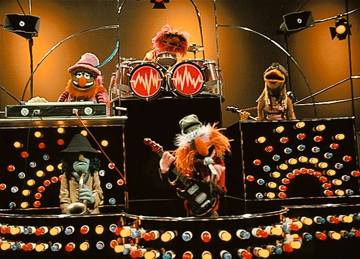 Earvolution.com has released a top ten list of their favorite bands that don't exist. The full article with brief bios can be found here, but here's the short list:
10. The School Of Rock
9. Alvin & The Chipmunks
8. Hedwig And The Angry Inch
7. The American Medical Association
6. Billy & The Boingers
5. The Commitments
4. The Blues Brothers
3. The Rutles
2. Spinal Tap
1. Dr. Teeth & The Electric Mayhem
What do you think? Did they overlook the best imaginary band of all time?