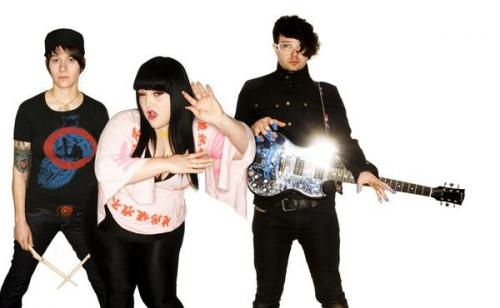 Feel like a video star? Love the Gossip? Start laying the groundwork to call in sick to that day job (wow, I'm feeling a tickle in my throat already) and RSVP ASAP.
Here are the details as sent from my cute, smarty pants friend Courtney:
We are shooting a music video for The Gossip in Seattle. The shoot will be on Wednesday, April 25th from the morning and into the evening. We need anywhere from 40- 50 extras.

If you are interested, we will need you to commit the day to being with us. To be more specific, approximately 10am to 8pm. If you are interested and willing to participate, we would love to have you. Please RSVP to Bernadette at [email protected]. Once confirmed, you will be informed of the location and the wardrobe particulars via email. In the RSVP please include your name, phone number, age, and a photo if possible.
Sounds easy right? Get to it! And let us know if we can see you in the video!