While The Decemberists played little over a year ago at the very same venue, Paramount Theater, it feels like they've been gone for eternity (also that show sold out insanely fast, so most of us didn't get to see it anyway). Save the date a year ago, it's been seven years… yes seven years… since they performed in our fair city; February 18th 2011 to be exact. First there was the long 4-5 year hiatus from music altogether to help Jenny, the keyboardist and accordionist extraordinaire, take her time healing from breast cancer and (I assume) also giving all the band members some time away to come back fresh and renewed (and boy did it work, the album that followed What A Terrible World was a welcome joy). Second, they took their sweet-ass time coming back to our town even when they did get back on the road. What the heck?! Well, maybe it's because we're so close to their home base of Portland it feels like they're always playing here even though they aren't? Either way… they owe us some shows, that's all I'm saying.
I suppose they sort of made up for their absence with one of the best Decemberists shows I've ever witnessed (and I've seen a few, or more than a few). I'll be honest with you, I'm a humongous fan. I've had their posters displayed on my wall (and ticket stubs saved and albums on repeat and even their board game Illimat laying open) for ages and ages. Their unique brand of quaint yet gory story-songs grabs me in a way few artists do. They show off their creative prowess in so many ways that make me giggle like the patches applied to every member's outfit at the show, the crazy designs included on their stage setup, and of course, the whale. If you don't know of what I speak, read on and you'll find out.
Last Thursday's show was nothing short of magical. After seven long years of heartsick longing, they played the gamut of songs from their oldest album 5 Songs ("My Mother Was a Chinese Trapeze Artist") to their most recent release I'll Be Your Girl ("Once in My Life") and my soul was satiated. Songs that changed our lives or just changed our day by making light of death or adding beauty to pain and frustration. Meloy has a way of writing our lives in a story that effects us but puts us in a distant perspective so it doesn't feel quite so depressing. Having had the unique experience of watching Death Cab for Cutie a couple days after this show, I can tell you there's a big difference. DCFC is just straight up depressing and downtrodden (though I love them as well), The Decemberists are dance-compelling, laughter-inducing, life-giving music despite their typical fatalistic themes. The sold out crowd on Thursday at The Paramount can attest to every word I've written, they sang nearly every word and joyfully moved more than I've seen a Seattle audience move in a long time. Then, as if the show hadn't already exceeded all our expectations, at the close of the evening the first notes of "The Mariners Revenge Song" wafted over our heads and every one of us screamed in delight. Those arm-jaws of John Moen's were a sight for sore eyes, as he pretended to be a giant whale's mouth signaling the audience participation  to scream in terror. My heart was bursting. I highly recommend you check out the show if it hits your town and definitely give their newest release a listen or two, or three. I've added a couple terrible iPhone photos below, hopefully next time I'll have a better camera on hand.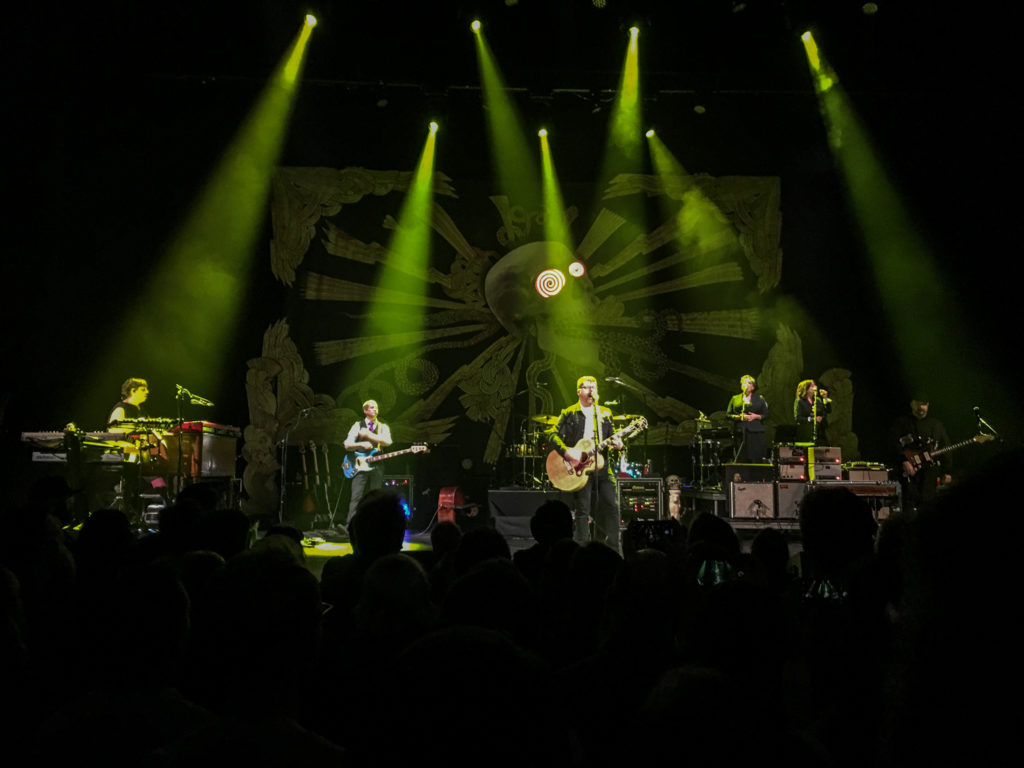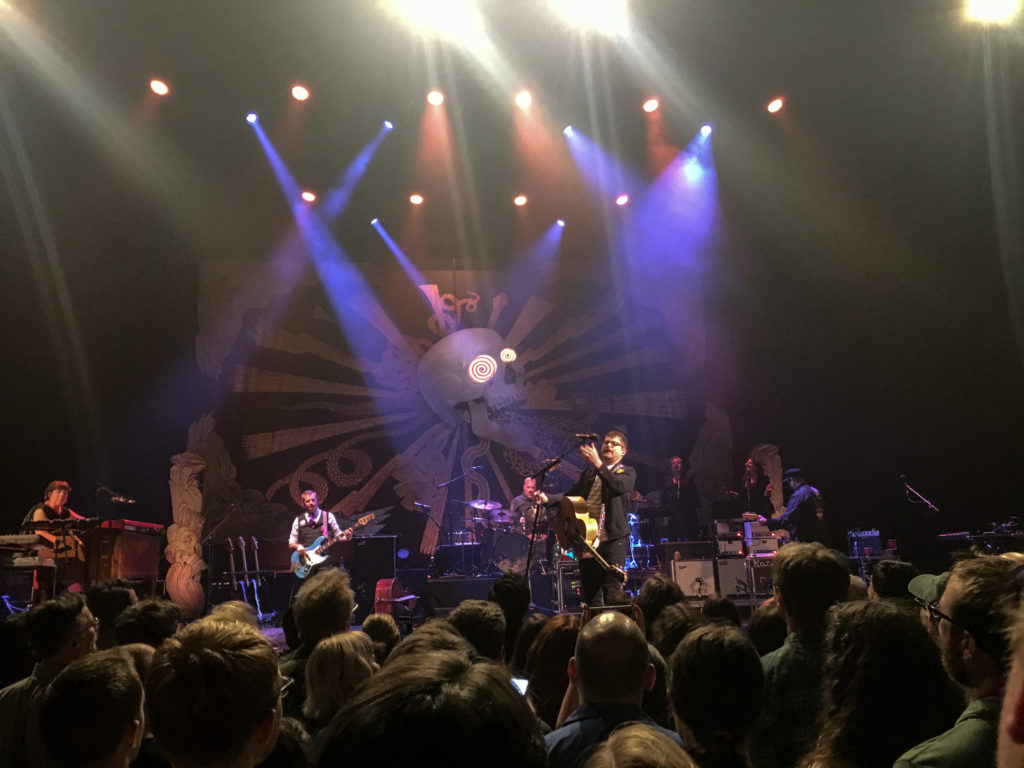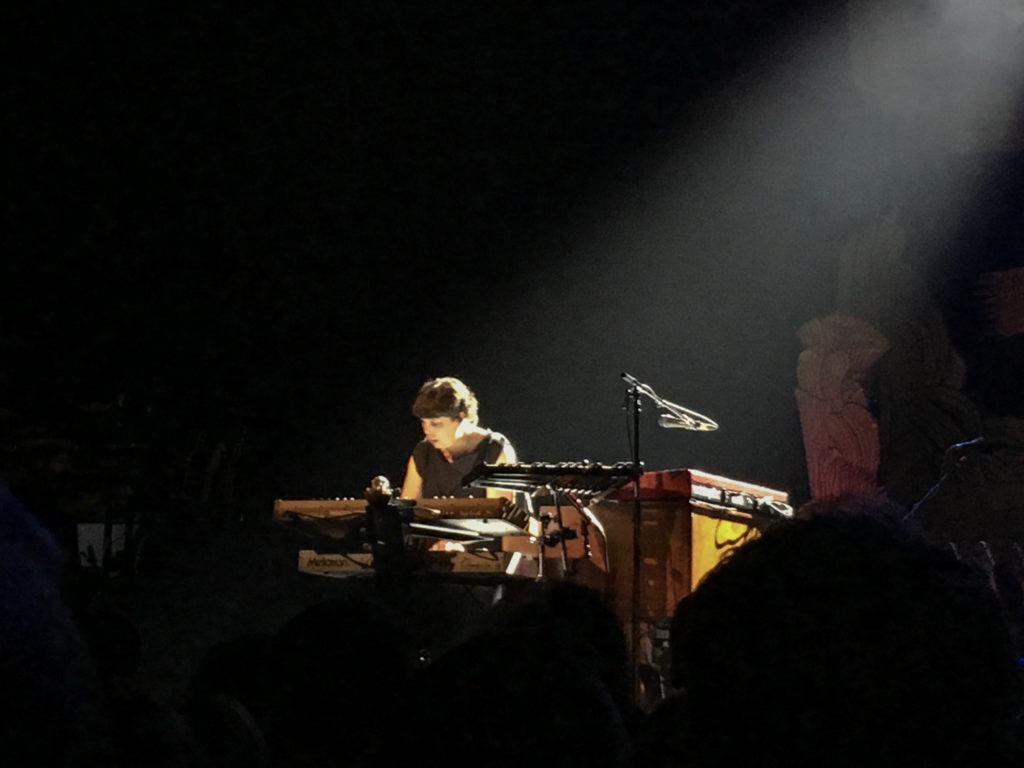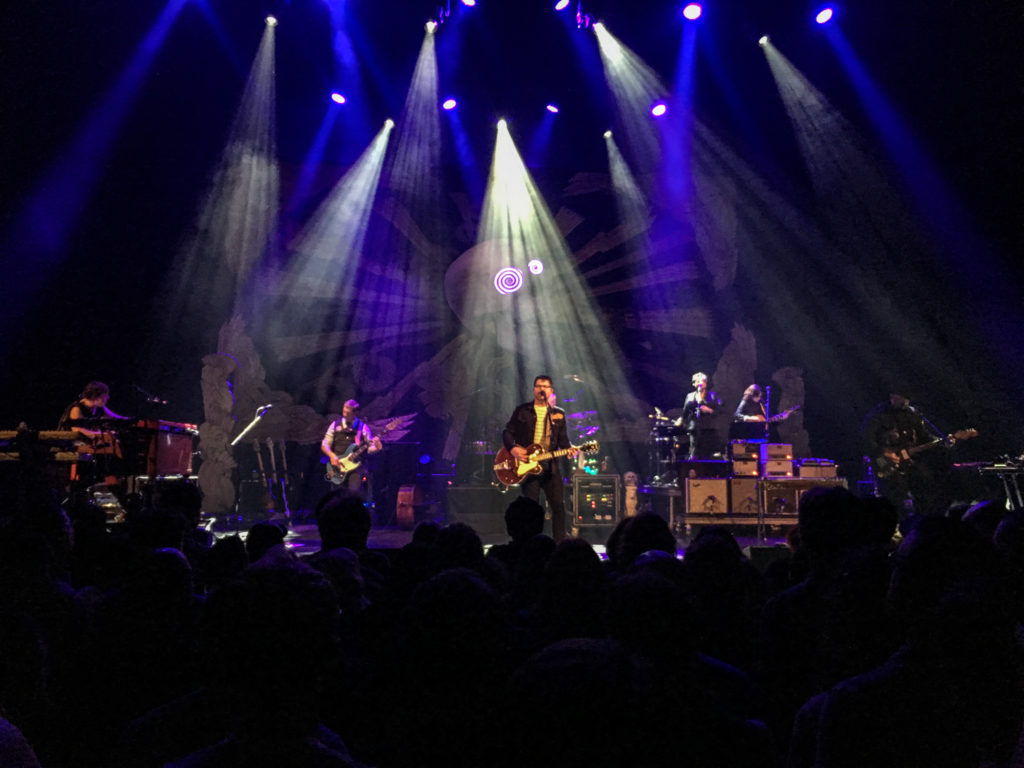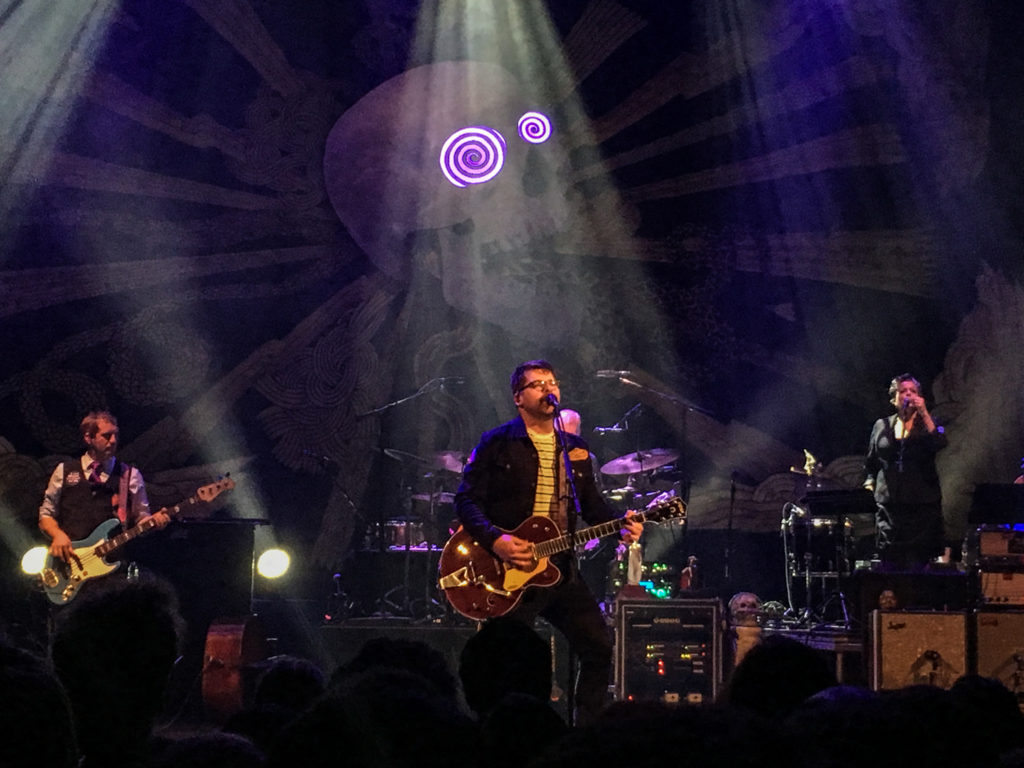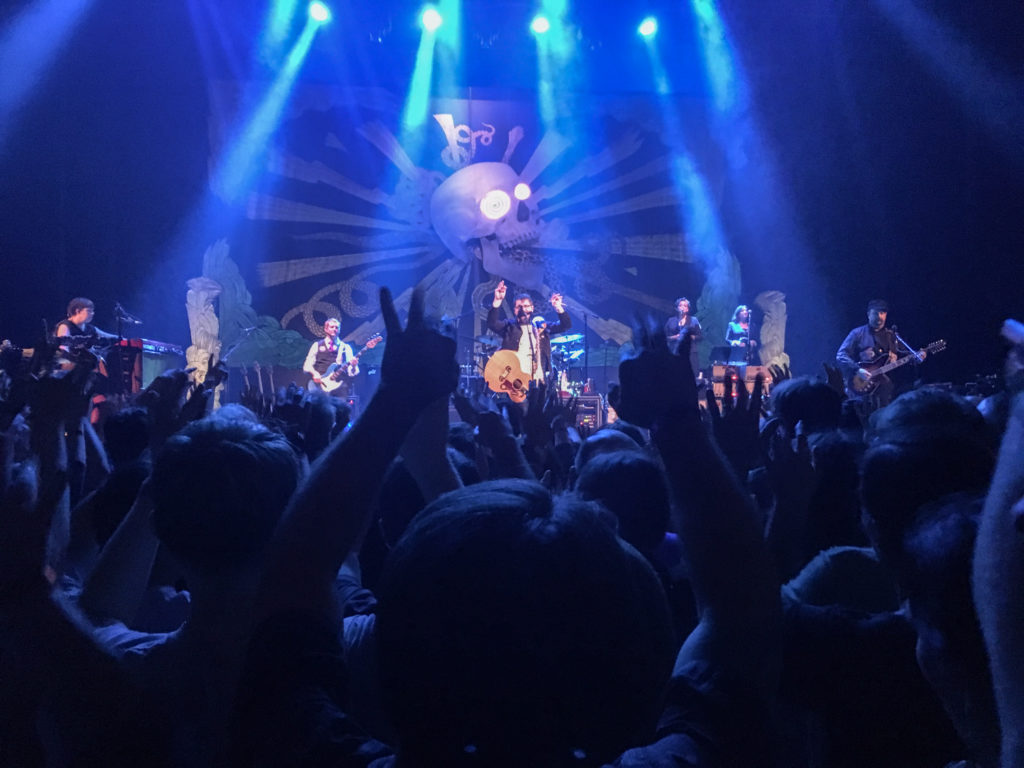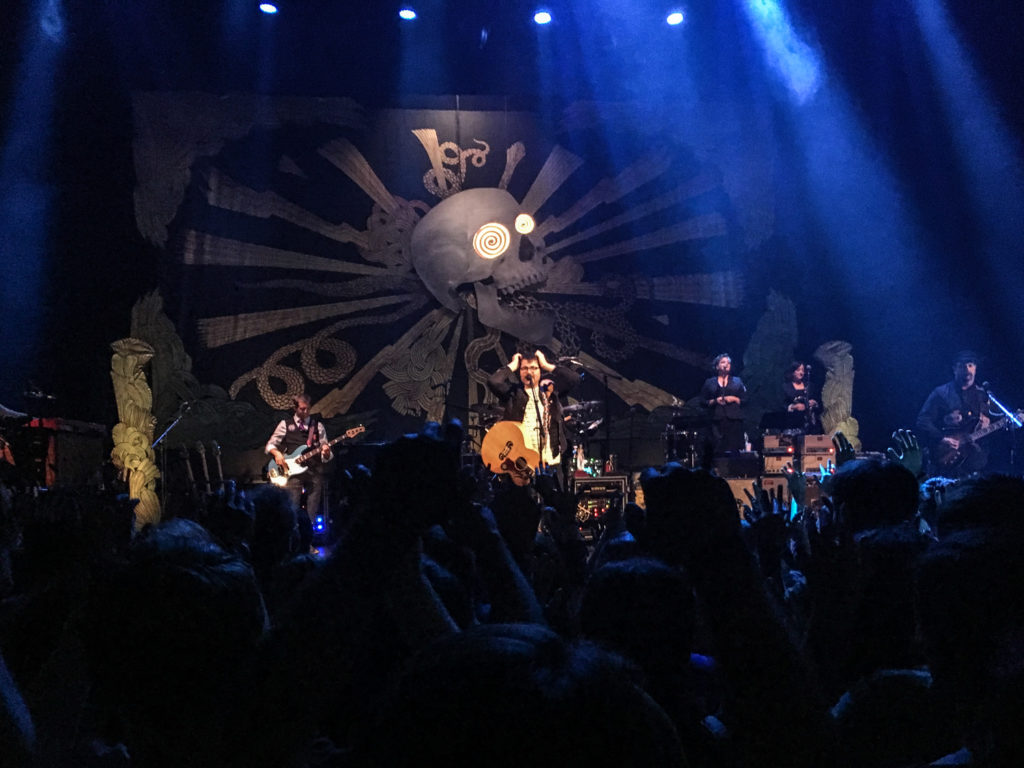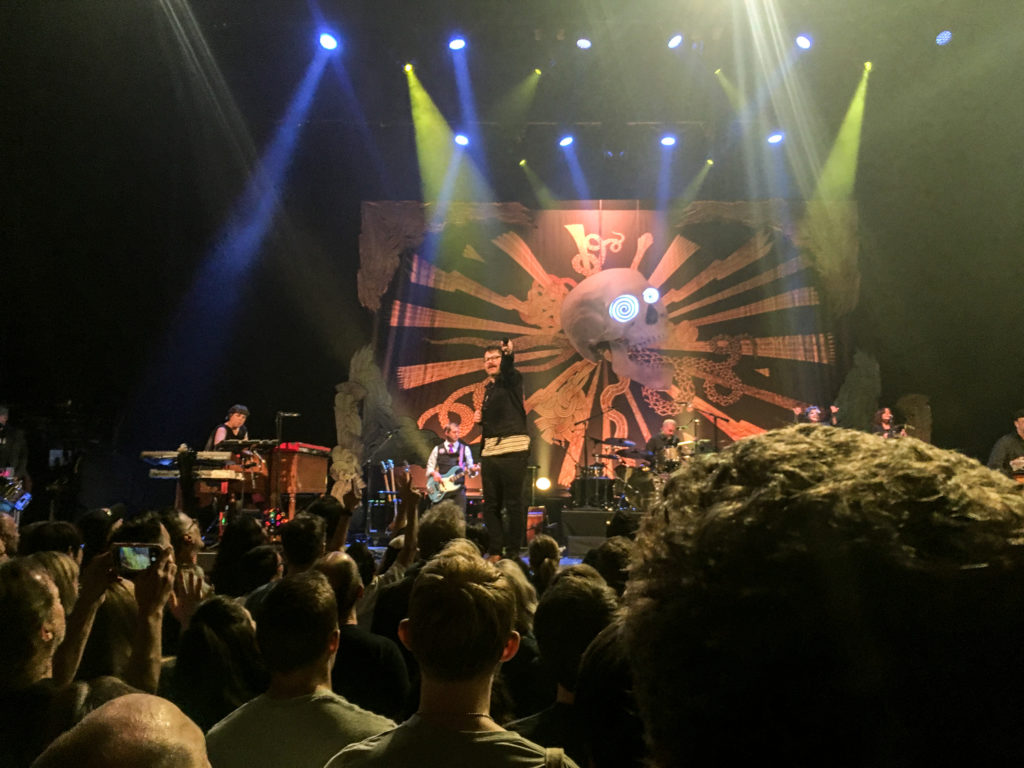 Save