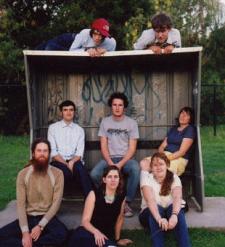 Architecture in Helsinki is tearing up the road as they make their way across the country with their fiesty and friendly indie-pop.
Seattle has lucked out because Architecture In Helsinki is playing an ALL AGES show at Neumo's with buzzband YACHT (the band so good that Jona left the Blow to focus on the YACHT quirk-dance beats) and TIG has a pair of tickets for one lucky winner!
To enter to win, simply email us Monday night, 6/11.
To celebrate A in H's heritage, special consideration given to any entrants who post Australia-related haikus in the comments section below…