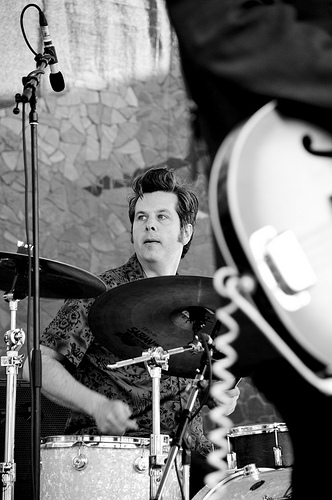 Got plans Thursday night? No? Good! Get yourself over to Solo in Lower Queen Anne, because there's a Bumbershoot prefunk party going on — and we're all invited.
On August 25th (this Thursday) from 5-8p, a handful of local photographers (along with the fine folks over at One Reel) will be combining forces to present a happy hour of festival-sized proportions. We will bask in the glory of the amazing work of James Bailey, Laura Musselman, Christopher Nelson, Jim Bennett, Erin Lodi, Nate Watters, and our very own Victoria VanBruinisse while snacking on tasty food and drink specials as a handcrafted playlist plays on the Solo soundsystem.
What a way to kick off the weekend (because we all know that weekend's *actually* start on Thursday night): happy hour specials and getting our Bumbershoot frenzy on! After we peruse the art on the walls, let's chat about our Bumbershoot schedules and figure out a strategy to fit in all the must-sees.
Admission is free and the show will be hanging for a few weeks in case you can't join us for the fab opening night festivities.
Hope to see you there!
{Free / 21+ / 5-8p. More information on the Facebook event page here. Photo of Mark Pickerel and the Tripwires from Bumbershoot 2010 by Victoria VanBruinisse.}