As I gathered my bearings and mentally prepared for the chaos that seeps into every section of the pike/pine corridor during Block Party, I was greeted by colorful balloon sculptures, and the hilariously charming stage banter of Jpegmafia. During each song he was everywhere all at once, jumping into the crowd, hugging randos, darting all over the stage, and then…he'd need a second. In between songs he'd take deep breaths into the mic, bent over and apologizing for not practicing his set while he looked up what was next on his phone because he forgot his laptop. "This next beat…." (insert two giant ragged gulps for air)…"was made by a cop," he rasped. Guess they get a few things right sometimes. He leapt out into the sea of teens with arms outstretched Jesus style and the crowd engulfed him with glee.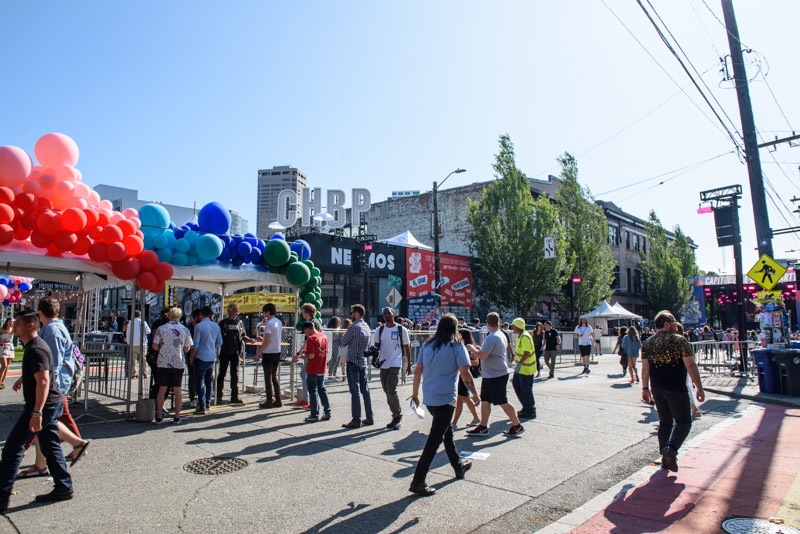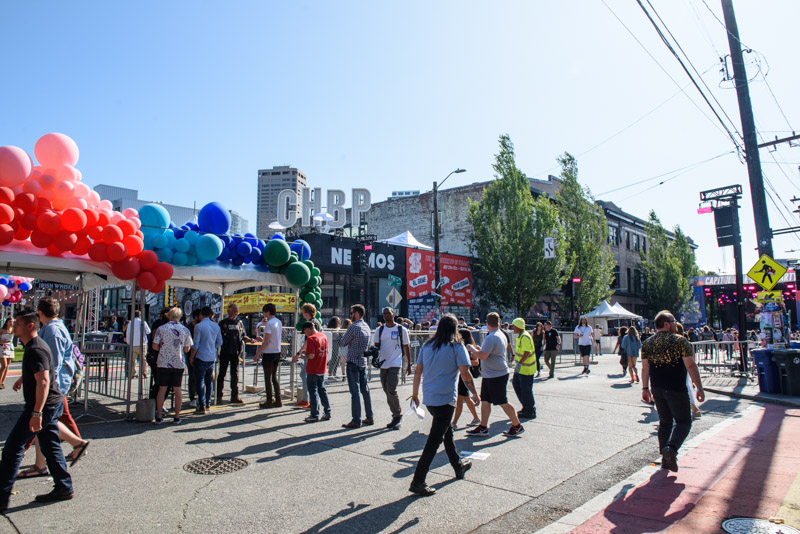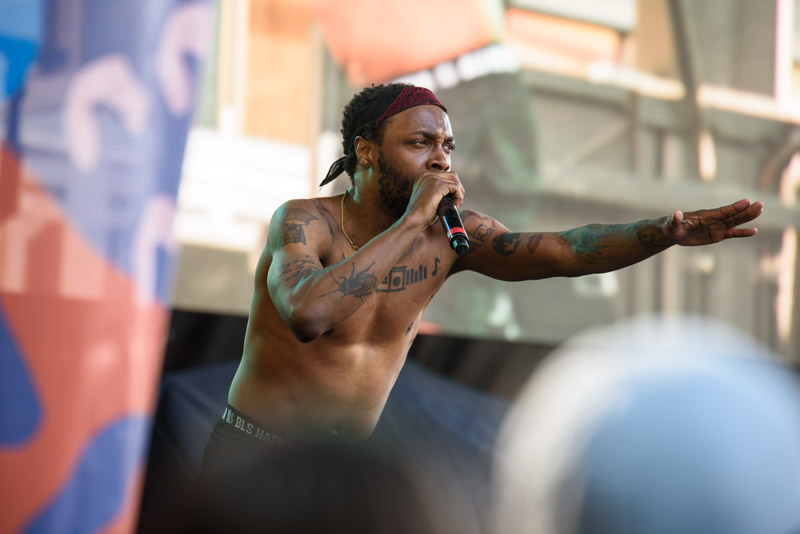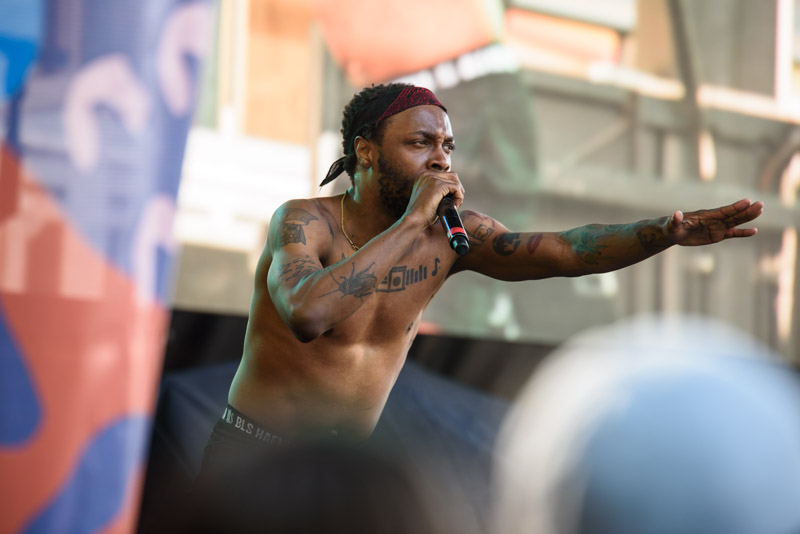 Mirrorgloss is a Tacoma based sultry dance pop duo with hints of all the best parts of 90's dancehall hits. The tinkling keys in their beats were balanced out by warm waves of bass and the interplay between the gorgeously gripping voices of Najah Monique Todd and Del Brown. These besties were just getting the party started inside Neumos when I had to move along, but they'd already enticed the crowd into screaming for more by the fourth song. I HIGHLY suggest you check out the recent remix of "I Feel Free" by none other than Erik Blood.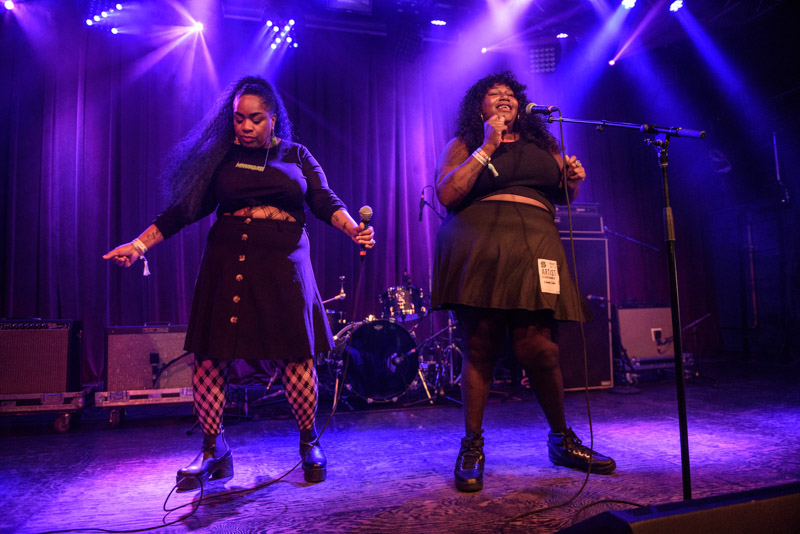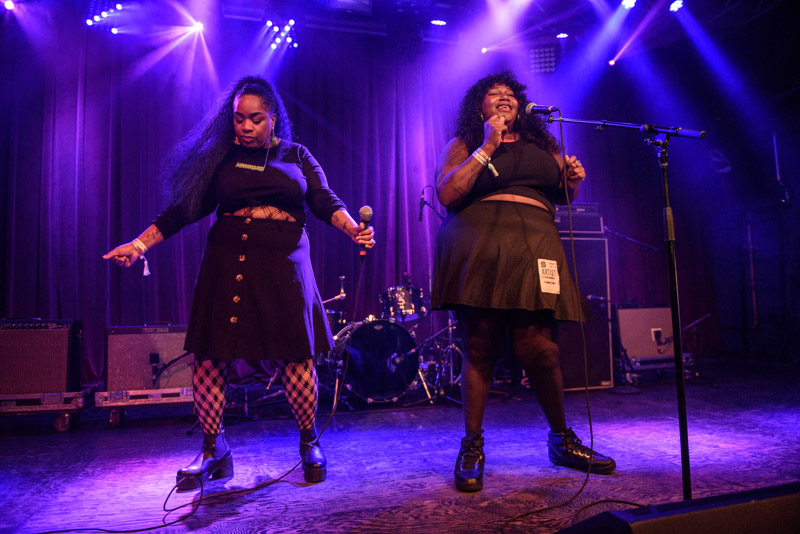 Sashaying my way back into the bright sunshine, I headed over to Illuminati Hotties set at the Vera stage. I was immediately reminded that yes I did indeed forget my earplugs again cause WOW that Fender Twin was loud AF. The soft sunshine perfectly suited their playful punk and the audience started to bop about. As they dipped into "Paying Off the Happiness," the crowd sang along to the chorus "WHOAAAA I'm paying it all off," trying to casually break free of the Seattle Freeze with as much of an aire of cool they could muster.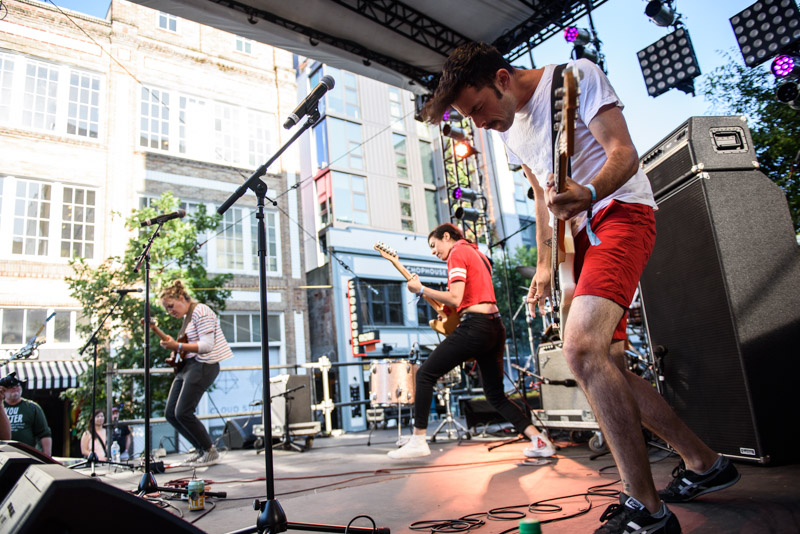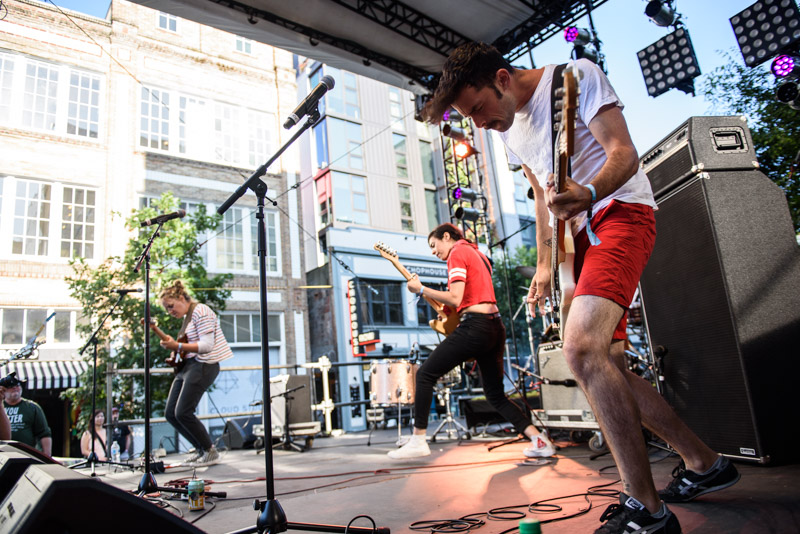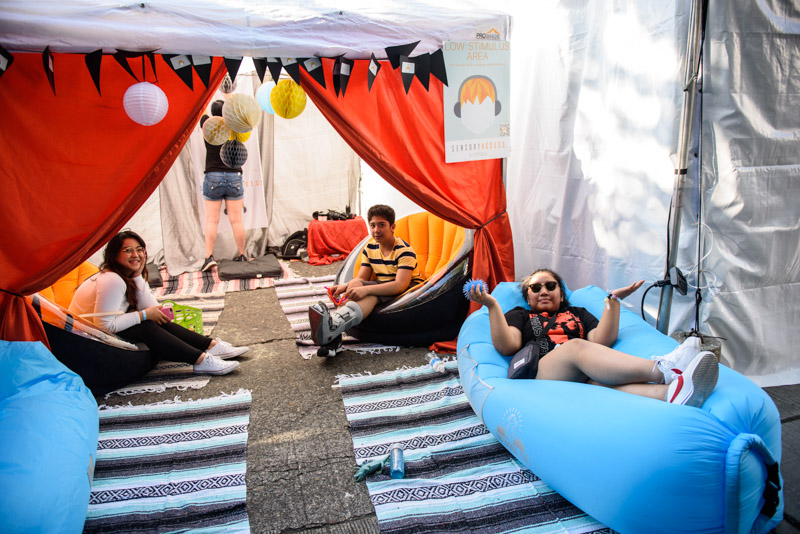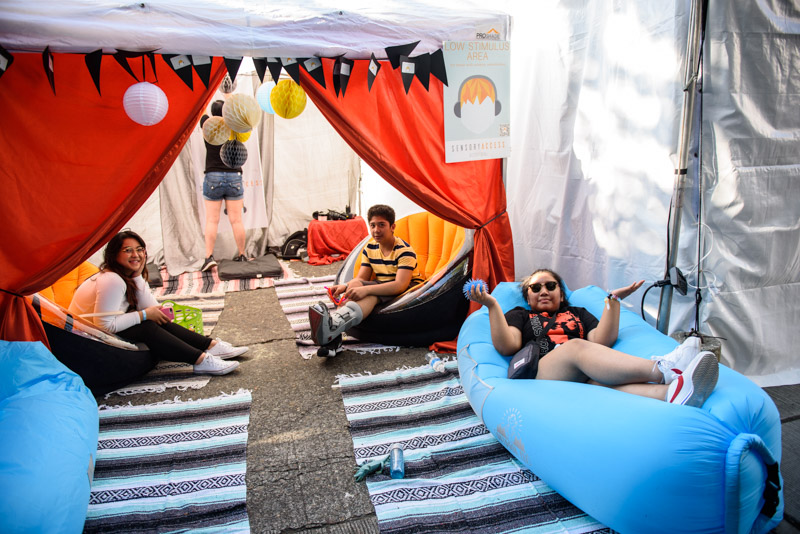 I got over to the Cha Cha and thanks to some schedule changes, stumbled upon the set of Actionesse. Yea HI this is the basement show the Cha Cha has ALWAYS deserved. Their frenzied horn-pacalypse doom punk ricocheted off the walls leaving me open mouthed breathing in astonishment. The only thought I could bring into my head was, "How the hell are people just standing around to this?" THERE WAS BARI-SAX BOOTY SHAKING PEOPLE!! I still don't know how the bar is even intact right now.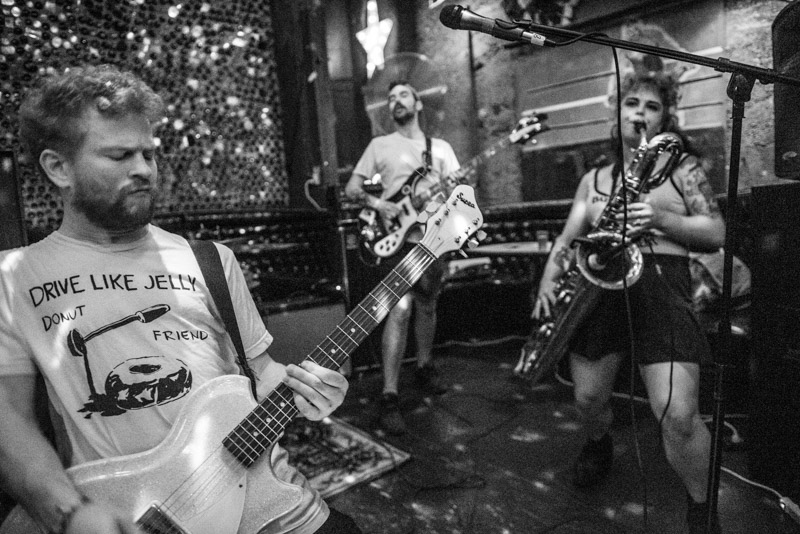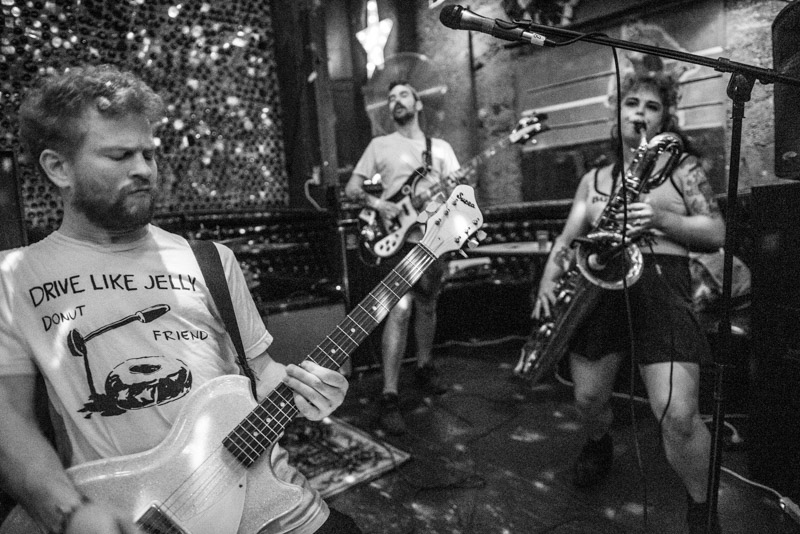 Red Ribbon's sound continues to evolve every time I see them as lead singer Emma Danner comes into her own. Her voice is the kind that can stop strangers in their tracks and had certainly held a large crowd entranced inside Neumos. With flute filled textures and a warm underbelly of sunset drenched guitar tones, they were a welcoming bridge into the next act on my list.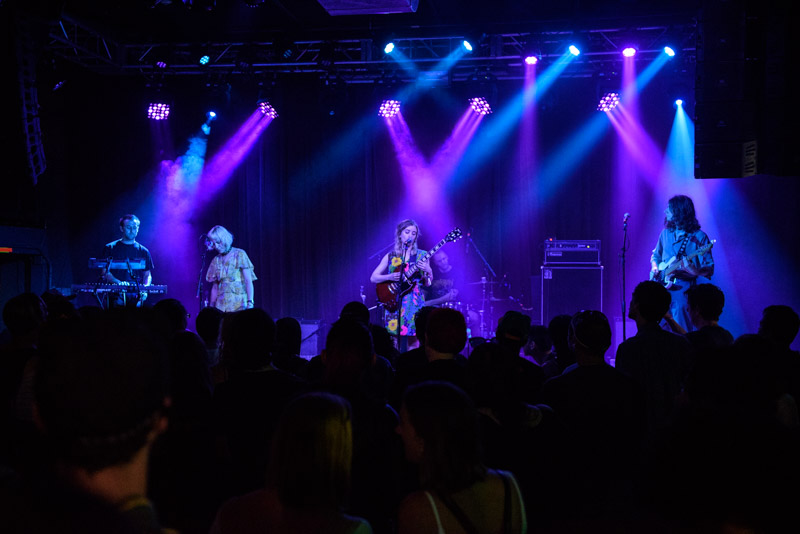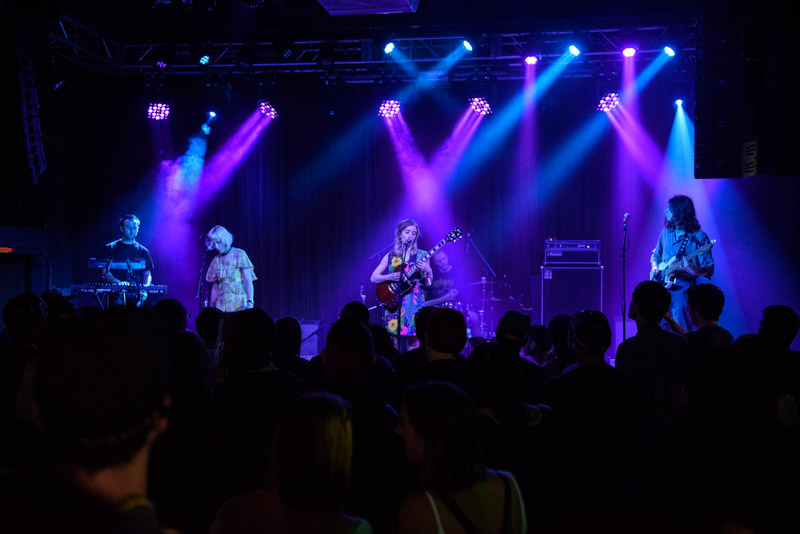 Mitski's somewhat puzzling setup had a white table & chair smack dab in the middle of the stage. She appeared from the outskirts, s l o w l y  dancer walking to the chair over the course of a single song. I have never thought the mere act of sitting on Ikea furniture could physically make a crowd LOSE THEIR MINDS but it did. As she slithered up to the table, and lay back on top of it with her toes pointing overhead, the kids began SCREAMING, and I bet you money at least one person fainted. In other words, it was a LOVELY POP SHOW.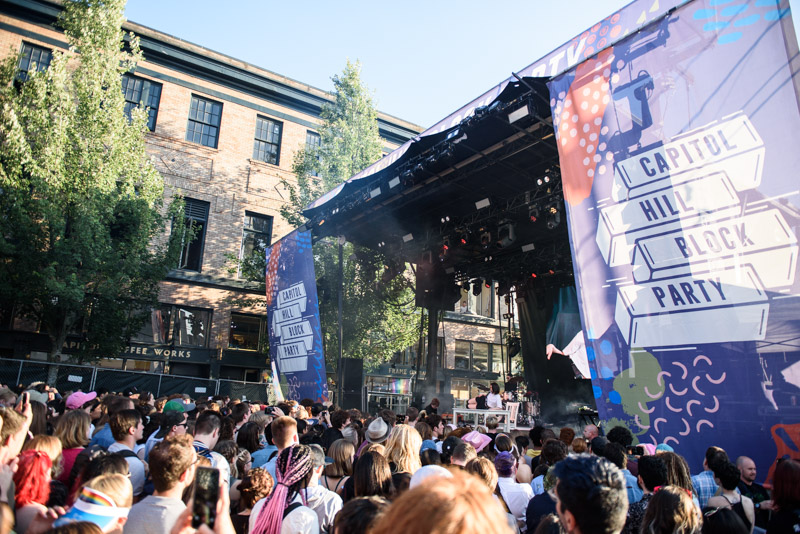 I had no idea what Little Wins would sound like, but since it's a new side project from Andrew Vait of SISTERS, I knew it had to be good. His shiny soft pop reminded me of the yacht rocky era of good ol' Petey Gabes, with just a tinge of autotune. It's growing vastness was cheerfully upbeat and the audience gobbled it up, slowly grooving along with smiles on their faces. Scarlet Parke joined him for a bit on "You're Not Coming Over," a fun dance fueled hit that left the crowd cheering.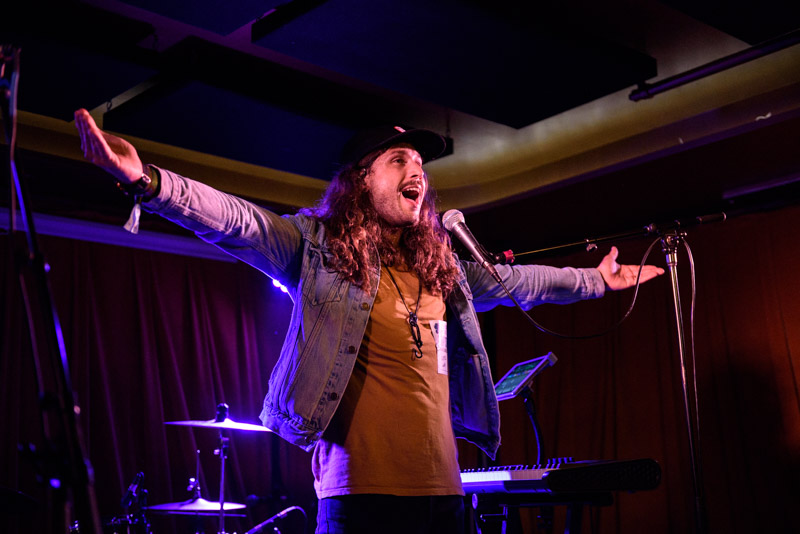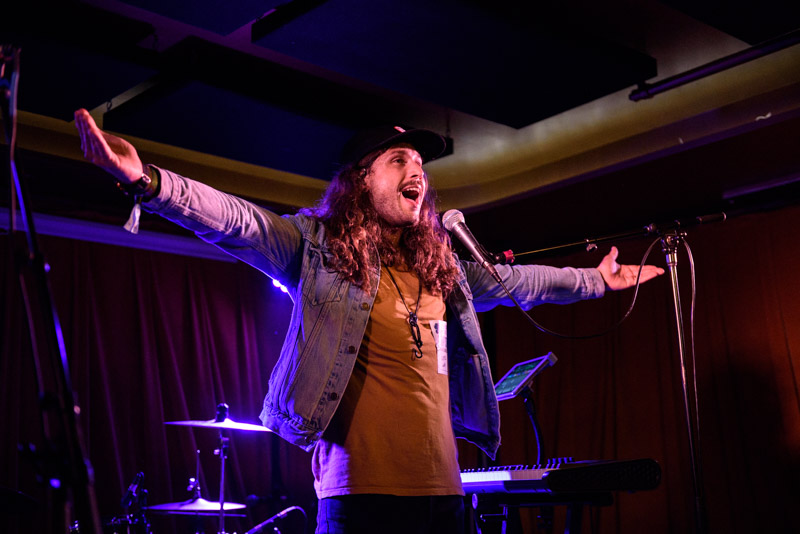 You guys. YOU GUYS. Bearaxe was one of the most RIPPING LIVE SHOWS I have seen in A LONG TIME. and I have seen some shit. Lead singer Shaina Shepard was a relentless belting beacon of rock, stalking every inch of the stage and projecting her demons up into the rafters.  In fact, every member of the band carved out an imposing lick fueled brute force on their instruments, adding up to be one hell of a rock show. If they don't become one of the biggest bands in Seattle then something is wrong with this world. Best set I caught all day.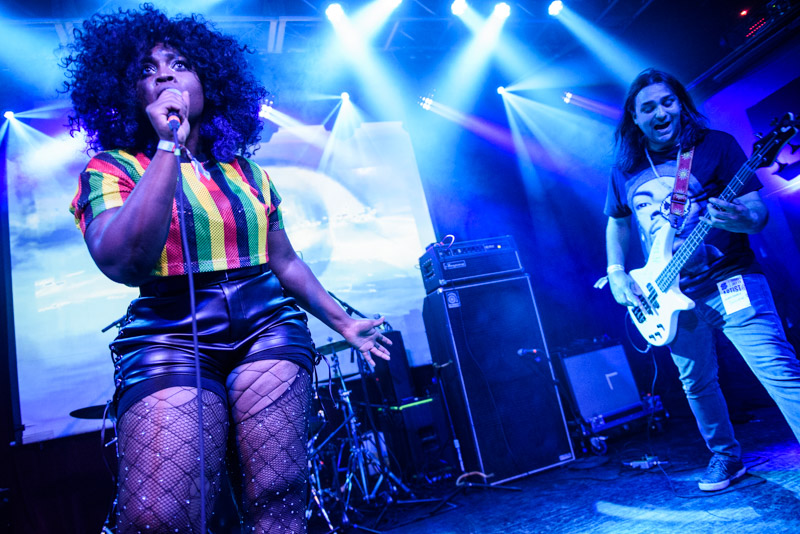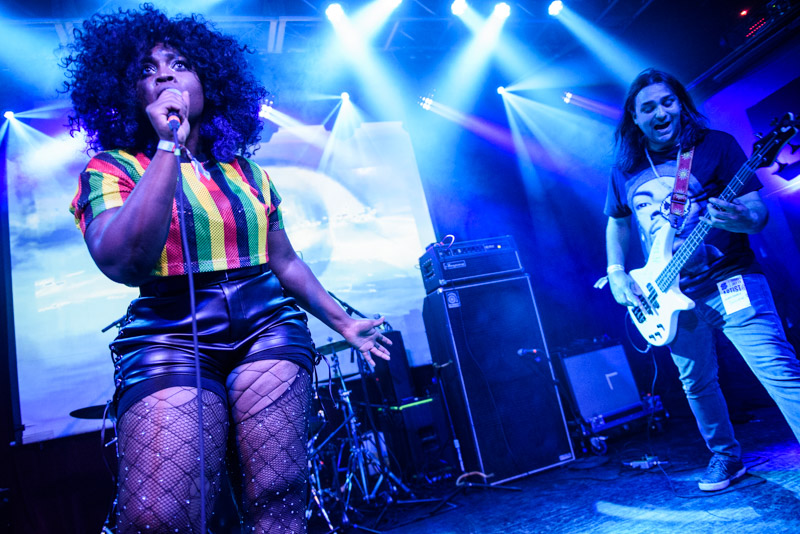 All photos and words by Brady Harvey