I started my second day off right with the gentle, soothing sounds of Babie inside Pettiroso. Babie is a solo project from Michael Lee of The Young Evils, where he's traded his distortion pedals in for a looping psychedelic pop sound. He performed alone, playing along to pre-recorded drum tracks, filling the room with electronic beats and layered guitar hooks. I was loving it but found myself missing the feel of drums in a room. I was also missing my favorite tofu breakfast scramble, and standing in a brunch spot for a show was weirding me out. I can't wait to hear more from this project, and there's talk that a backing band is on the way!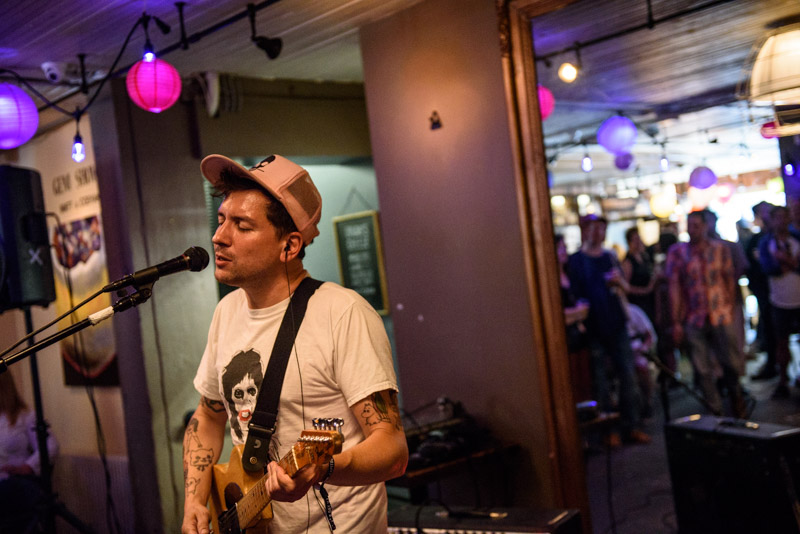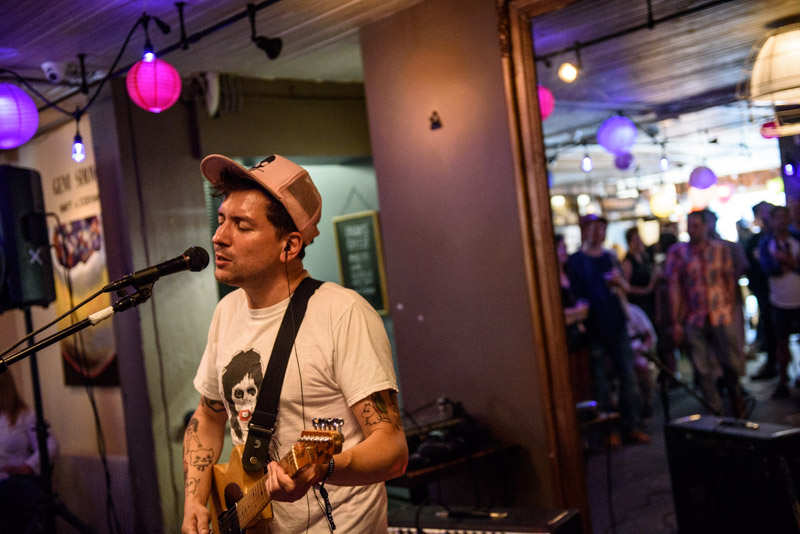 Chicago based rapper Saba opened his set 15 minutes late with a DJ, who then played for 15 minutes. When he eventually graced the stage the teens in the crowd were sufficiently hyped and jumped with elation to his dreamy chill hop beats. Though his lyrics are permeated with anxiety and hopelessness, Saba was nothing but smiles, warming up to the crowd's love with every song.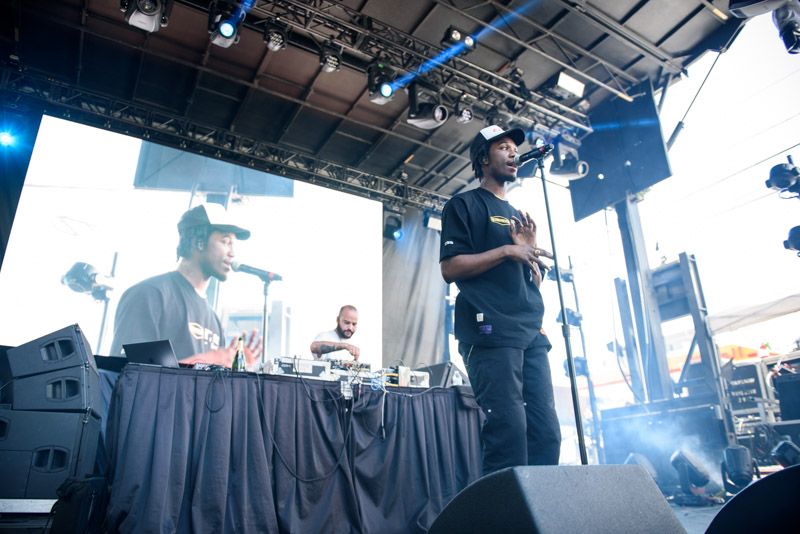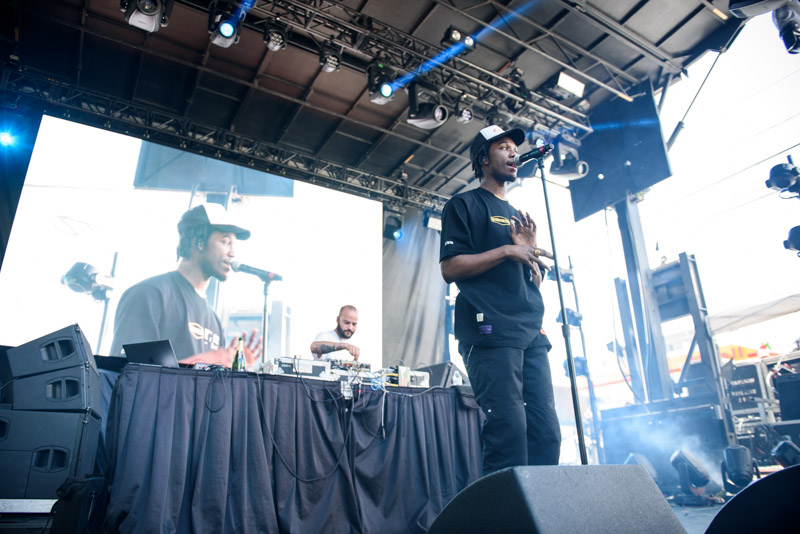 Tres Leches opened their set with the shoegazey "No Llores," which reminds me of Ride with a dash of Blur's bass lines. Their sound is hard to pin down and it jaunted from psych to post-punk to rock and even a jaunty cover of Leadbelly's "Ha-Ha This A Way," that had the drunk bros dancing jovially all the way in the back. All three band members were a blast to watch and passersby stopped and camped out throughout the set. My only wish was that they'd have set the drums closer to the front of the stage, since they switch vocal duties and trade instruments so often. They're truly a fluid unit, constantly feeding off each other's energy.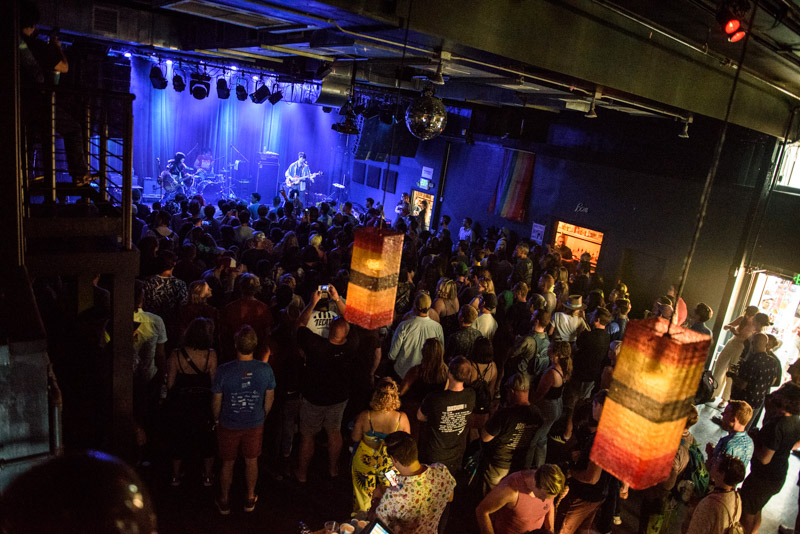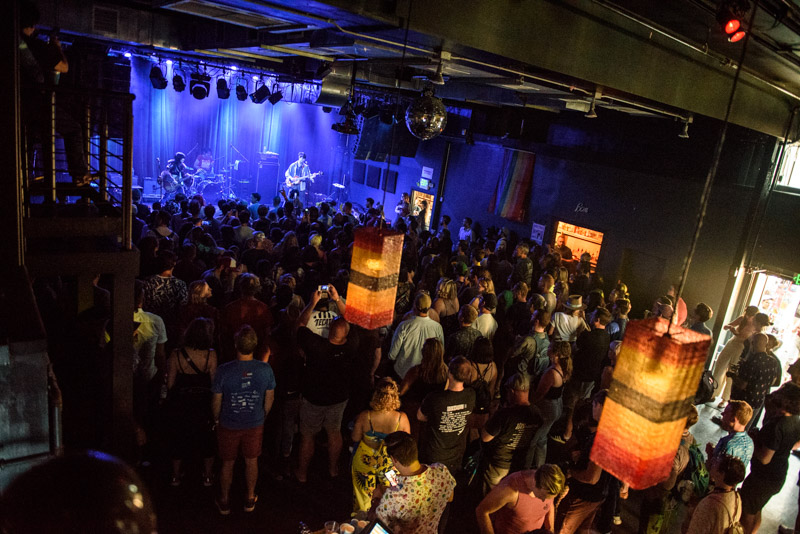 In an ingenious move for album release shows, Ex Licks recently dropped their new self titled record with a night of their own songs played by other Seattle artists. Do yourself and check out "Old Baby," a party sing along jam lamenting the fact that maybe you'll never actually grow up. I feel this hard. Especially in Seattle where our artists have to be scrappy AF at adulting, somehow finding a way to keep living out their dreams AND pay the rent. Their loud crunchy punk felt perfect in the small venue, and it was the closest you could get to a houseparty atmosphere within a festival.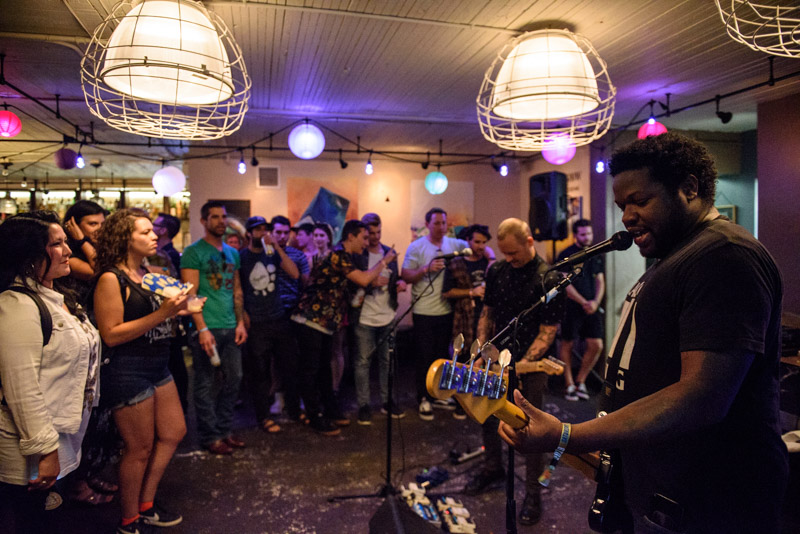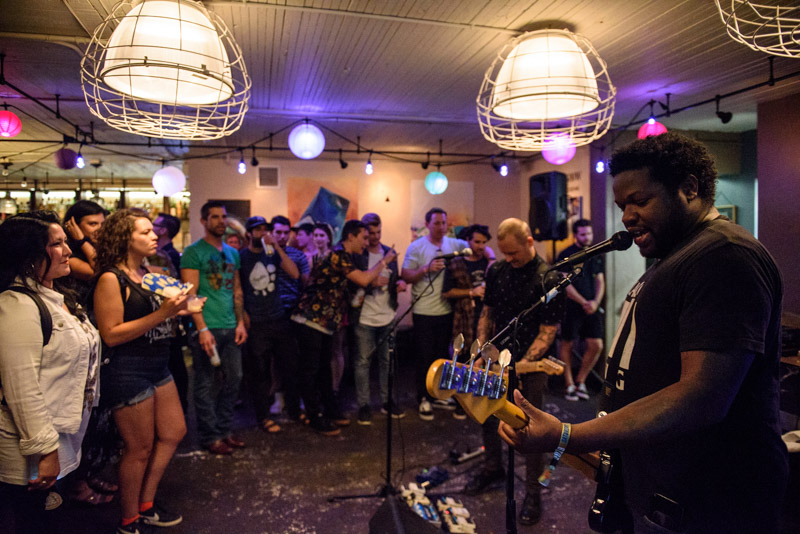 After circling around the bro drain dance party in the street outside Neumos, the darkened basement of Barboza was a welcoming respite. As the music started up a dancer was silhouetted against a sheer sheet with the band playing just behind them. Vibrant projections bounced off the walls and onto the sheet until it came down in one smooth swoop. The band was revealed as "Stronger Still" reached out and grabbed the audience immediately. The Spider Ferns have a presence that feels both otherworldly and simultaneously comforting. You feel held and safe, and the onlookers certainly did as they began to sway back and forth to the waves of textured beats. Their newest track, "Who Stands Alone" has a vaguely 80's neon Stranger Things vibe behind it and I'm VERY into hearing what the future holds for their sound.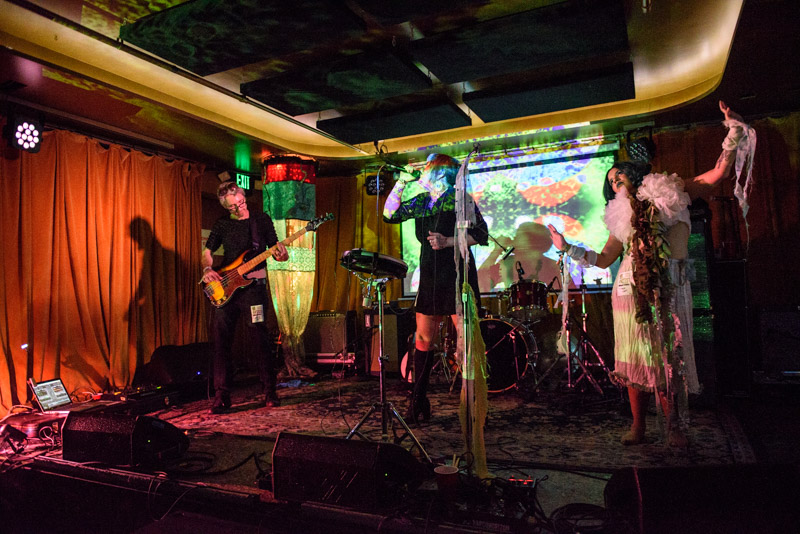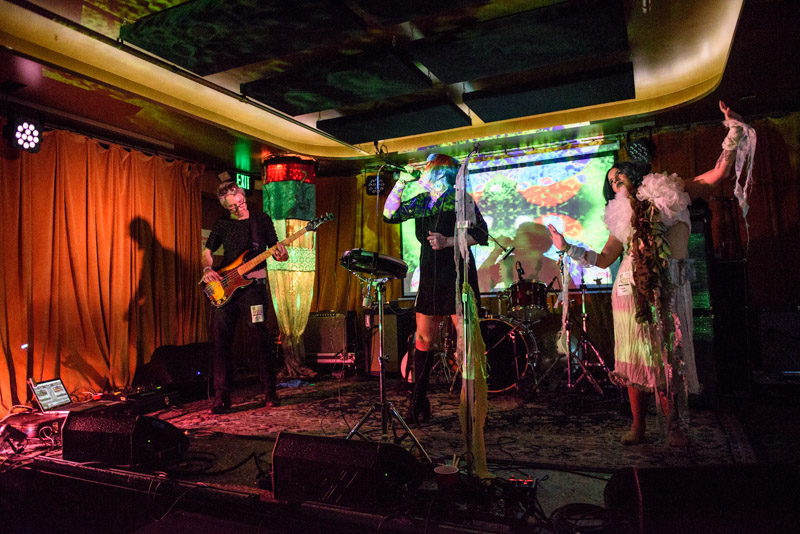 It was still almost an hour 'til Lizzo's set, but I knew it'd take me awhile to get through the crowd so I popped out the side of Neumos into ACTUAL HELL. Literal wall to wall drunken babies ambling in no direction in particular, and really there was nowhere to go. It took about 15 minutes to squeeze through half a block full to the brim of humanity, and I lost a bit of my soul and 5 chunks out of my favorite band tank top starring The Police in the process. Once I was on the other side, I blankly stared up into the sky waiting for my brain to reset and spotted a giant Eagle waving its hands around to Snakehips' "All My Friends Are Wasted." THEY WERE.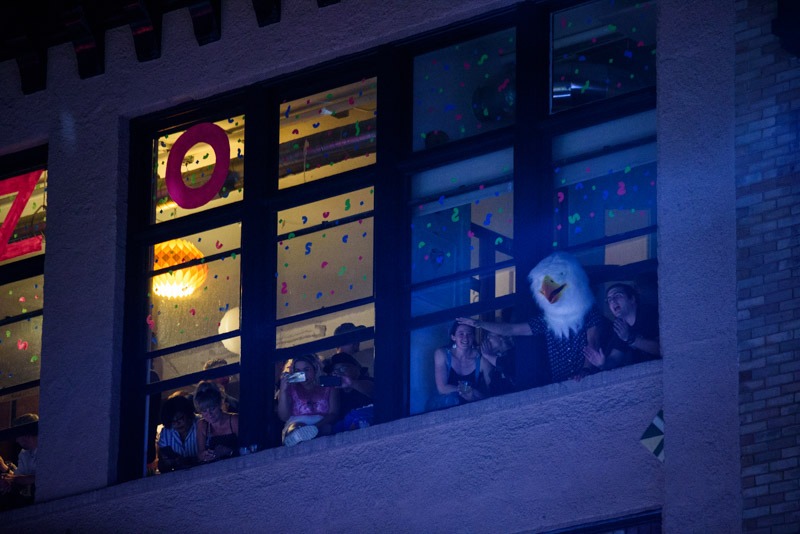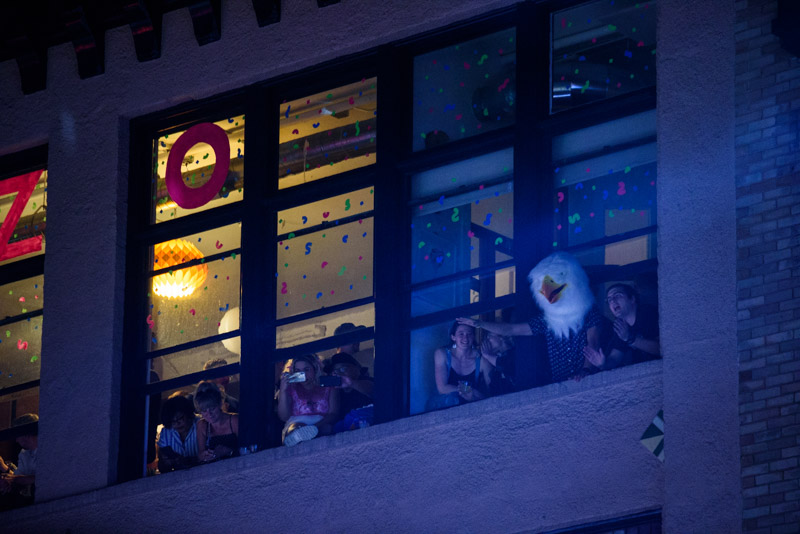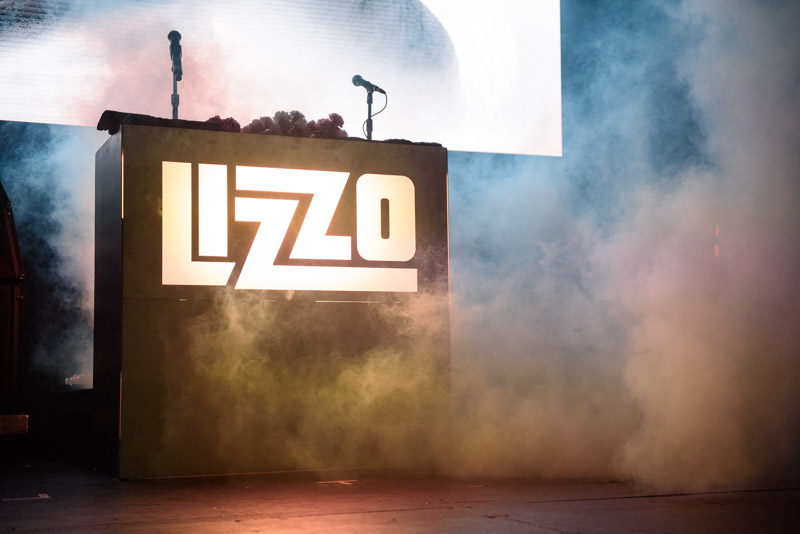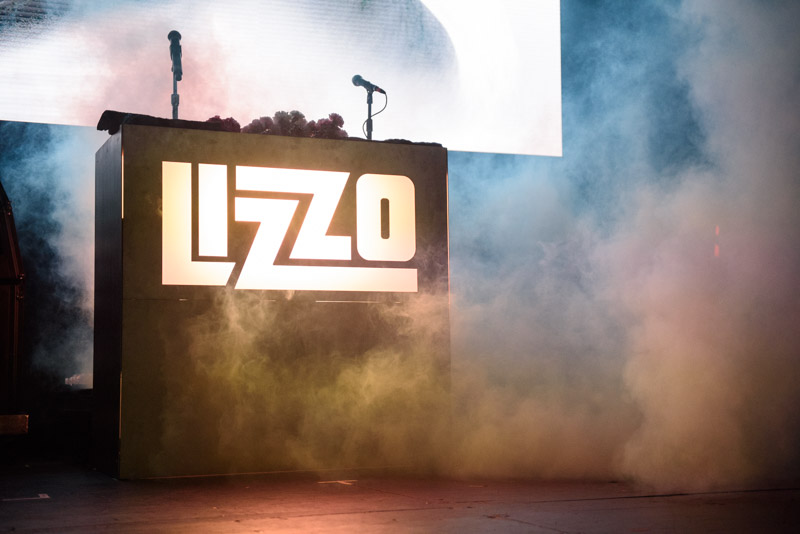 The smoke machine made a few small spurts and then sprung into action as Lizzo's name appeared in lights on her DJ's table. The crowd squealed in giddy anticipation. She appeared from out of a smoke cloud, a sweet hearted diva sent from the heavens. As she burst into "Cuz I Love You," she really was crying a little here or there, obviously overwhelmed by the extreme size of the audience before her. The wall to wall crowd filled two city blocks of street, supposedly about 14k people. The minute she got her dancers behind her though, she was back on her feet, putting on A SHOW THE LIKES BLOCK PARTY HAS NEVER SEEN. She was hilarious too, "How're your feet feeling? Please do not fart until the end of the performance." She introduced "Jerome" with "This is a song about a scrub. Ya wanna hear it? Hear it go." Throughout the set she was nothing but supportive, reminding the audience to love themselves and the body they're in. She gave shouts out to the LGBTQIA community, reminding them to stay true to who they are and that they're worth it. If Lizzo was a bra, she would be a PERFECT FIT. She was a queen. She was a god damn delight. The positivity out in the street was contagious and even though they were packed like sardines, the whole place was grinning ear to ear. Before she left for the night, she busted out that jaw dropping flute solo too. So obviously, Seattle is TOTALLY IN LOVE with Lizzo and you've got another  to see her very shortly at this year's Bumbershoot.