Oh hey guys, it's just me out here solo in the trenches, taking you on a tour of the sights and sounds inside Bumbershoot 2017!  It will be hot. We will see weird things like people dressed as pineapples and bananas, probably some dancing hippies, and maybe a few dogs if we're lucky. So get your nose sun blocked and don't forget to stretch! Let's go!
The Spider Ferns
It's always tough to be one of the first acts at a festival, but The Spider Ferns brought it early, slowly warming up the crowd like a frog on a hotplate. Kelly Fleek's reverb drenched, lilting vocal melodies brought visions of Kate Bush or Cocteau Twins to my mind, backed by electronic beats and all the doom filled parts of The Cure's Disintegration. Check out their song "In the Silence," and you'll see what I mean. With handmade stage lanterns, projections, and a duo of dancers writhing across the floor, I only wished the sun could be just a bit lower in the sky to set the mood properly.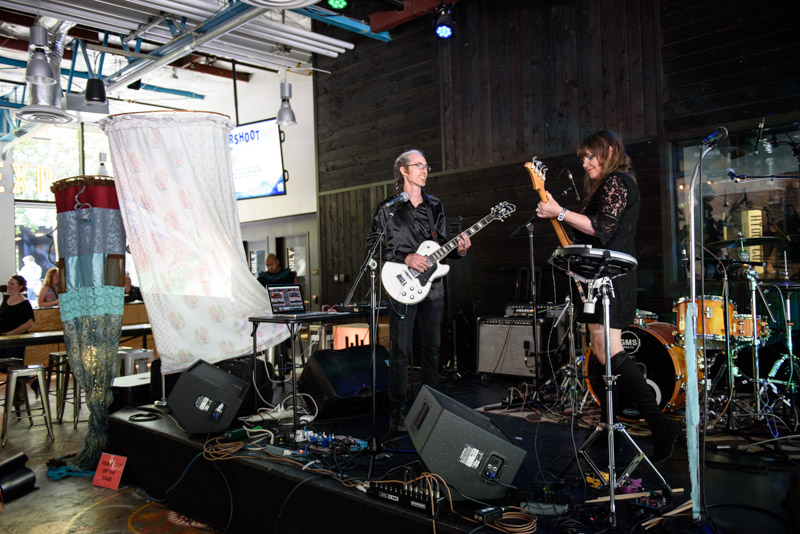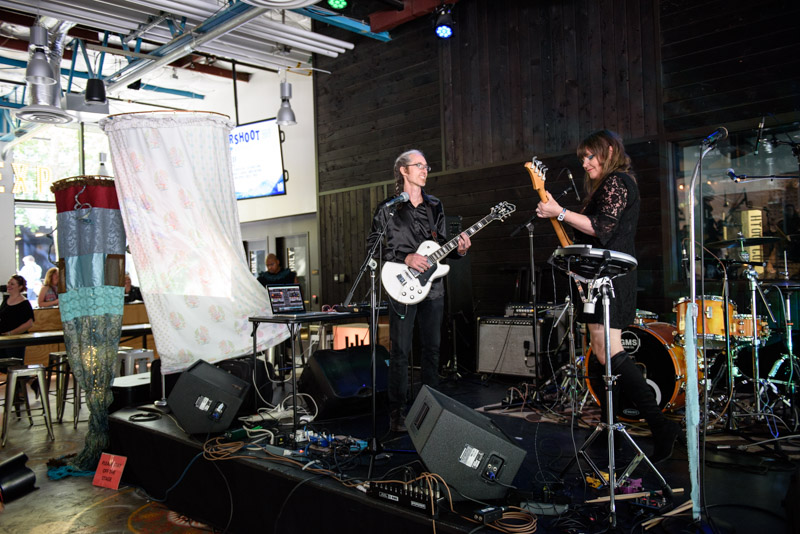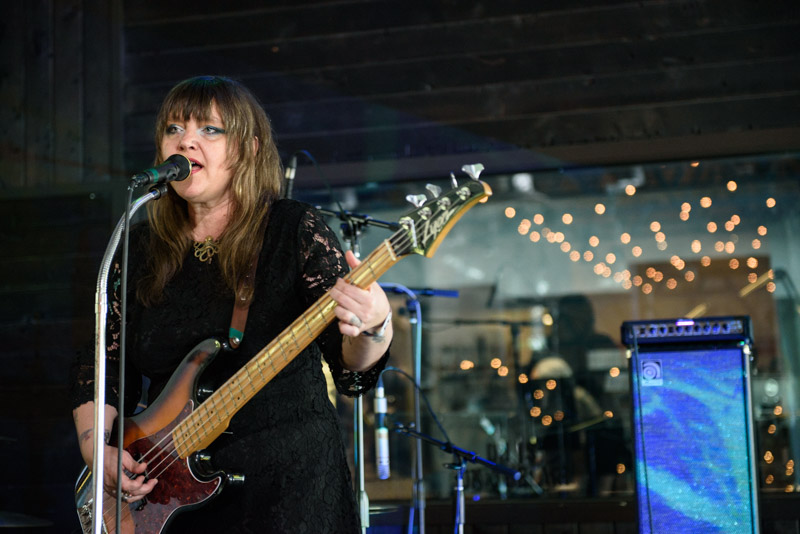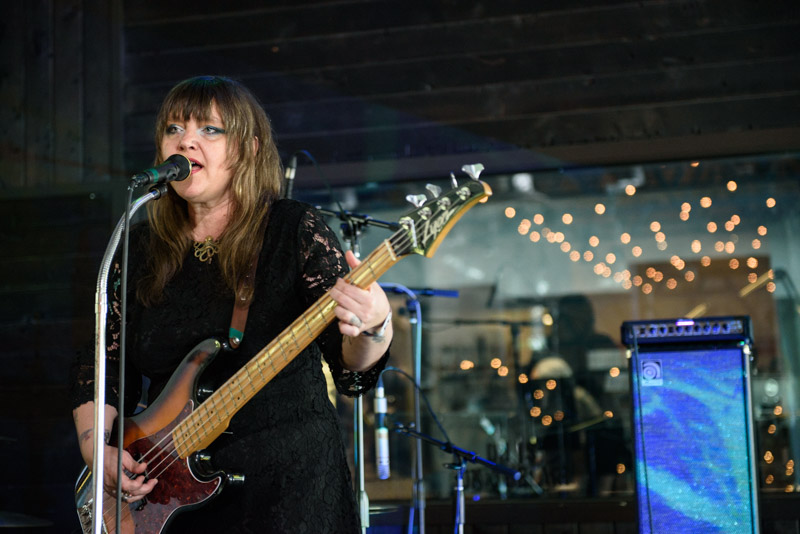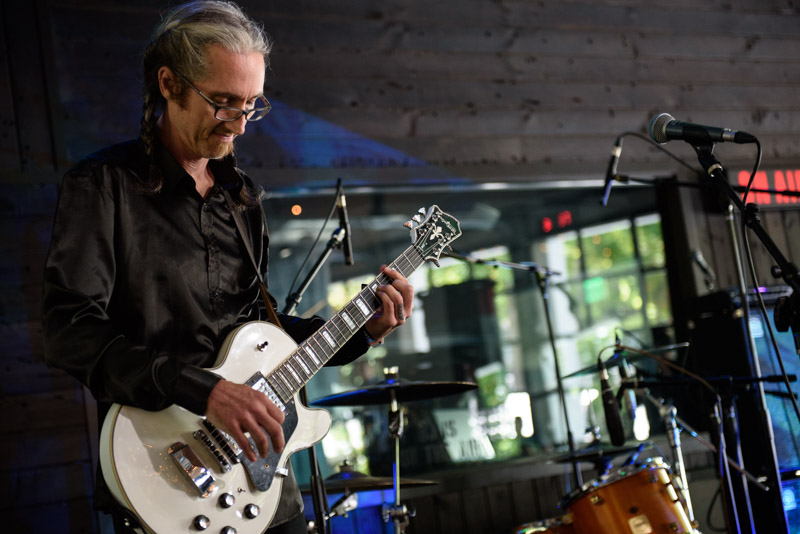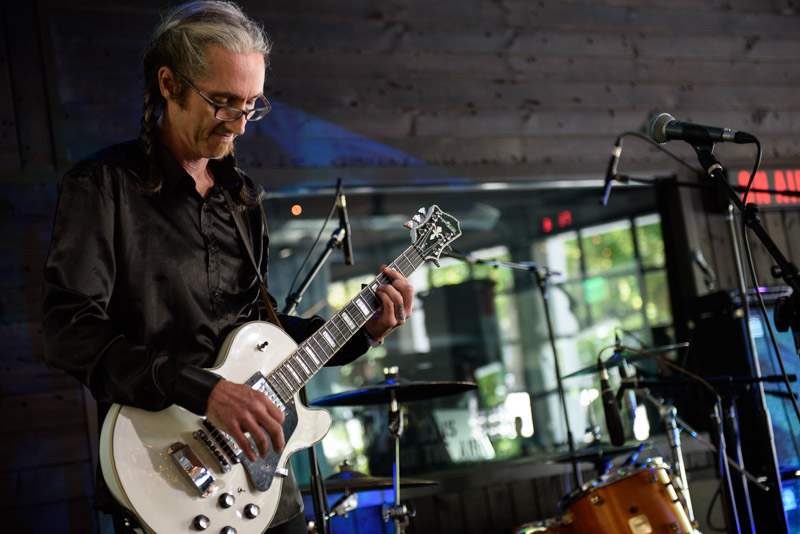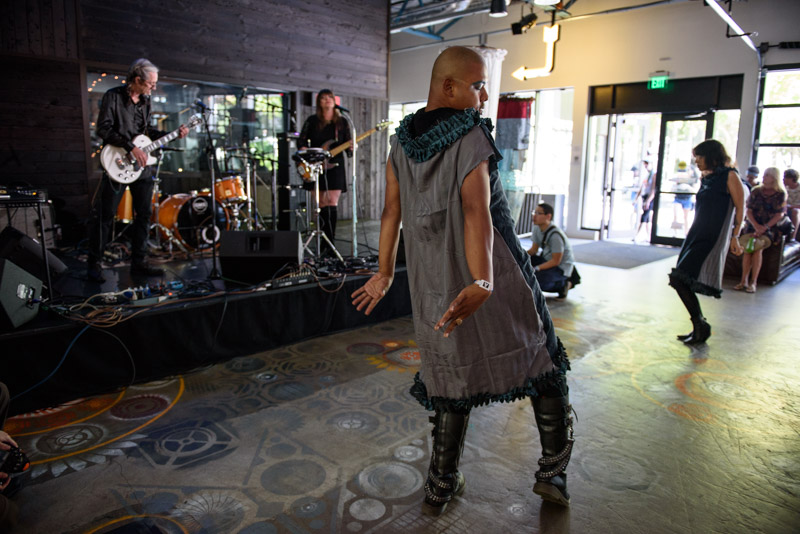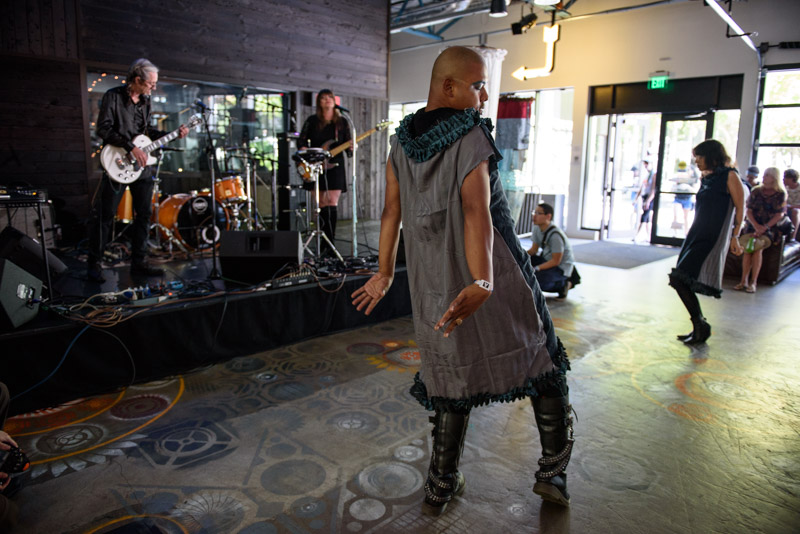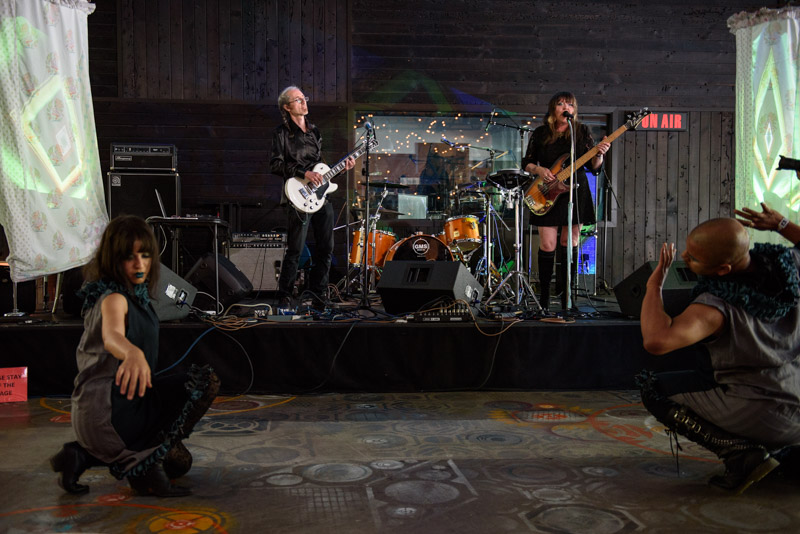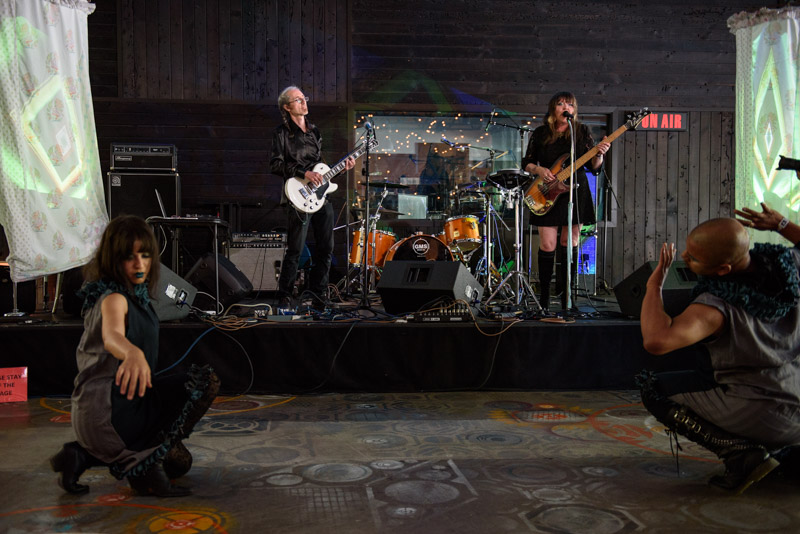 J GRGRY
As I headed over to the sun blasted mural stage for J GRGRY, I was pleasantly surprised by how perfectly their sound complimented the radiant afternoon. Their ethereal '80s tinged pop brought visions of flying through clouds, space, or even TIME. Maybe you're flying with Falcor, or on a flying saucer, or you're just magical enough to do so on your own? IDK just go with it. With all the uncertainty that abounds these days, it was reassuring to step out of my head for a second and hear J GRGRY sing, "It's gonna work out, somehow it's gonna work out."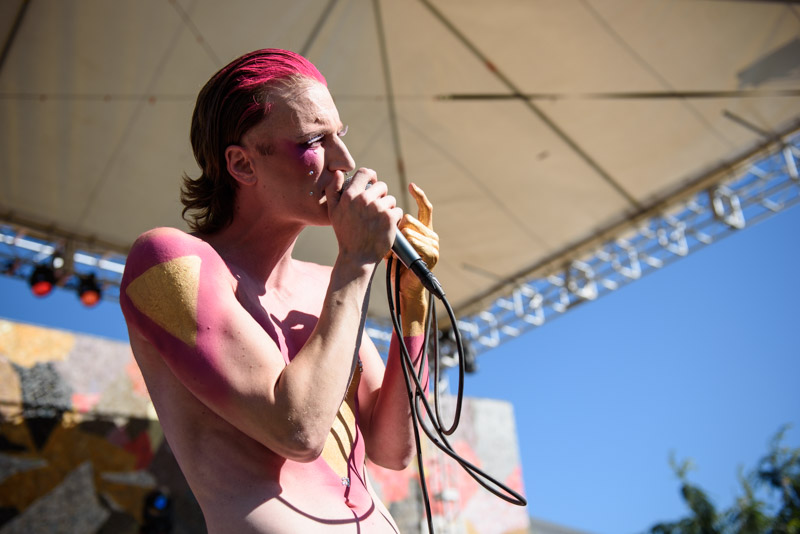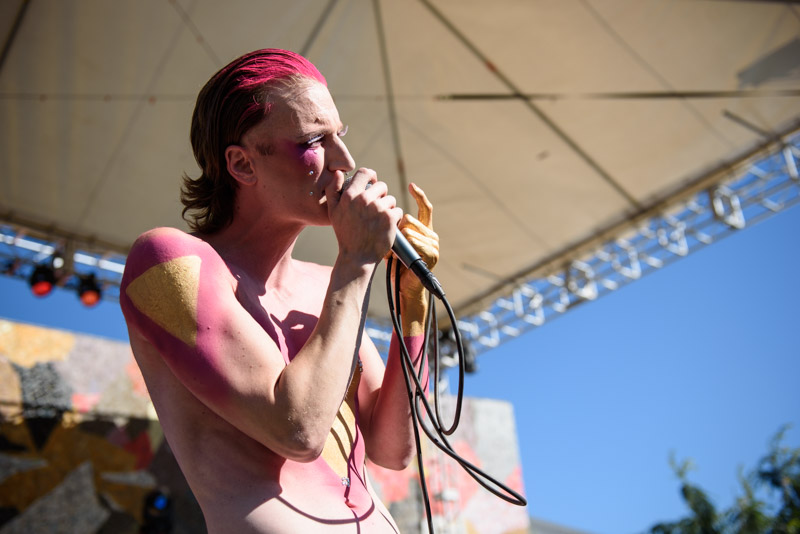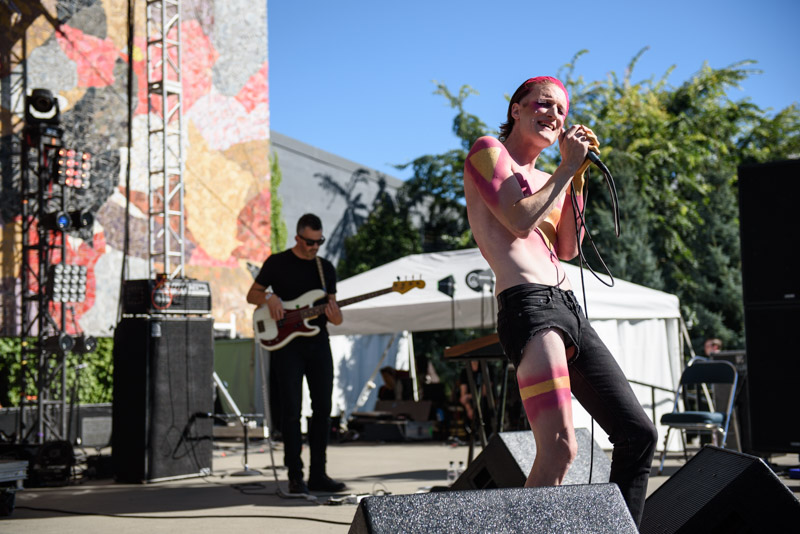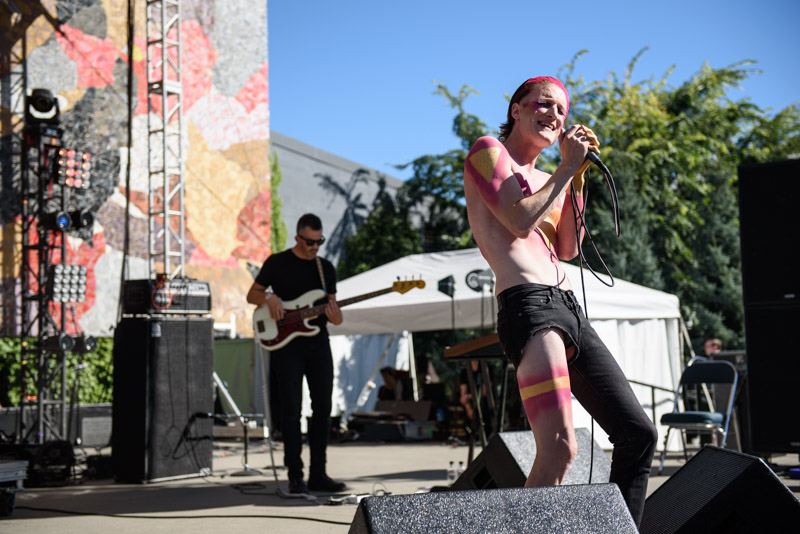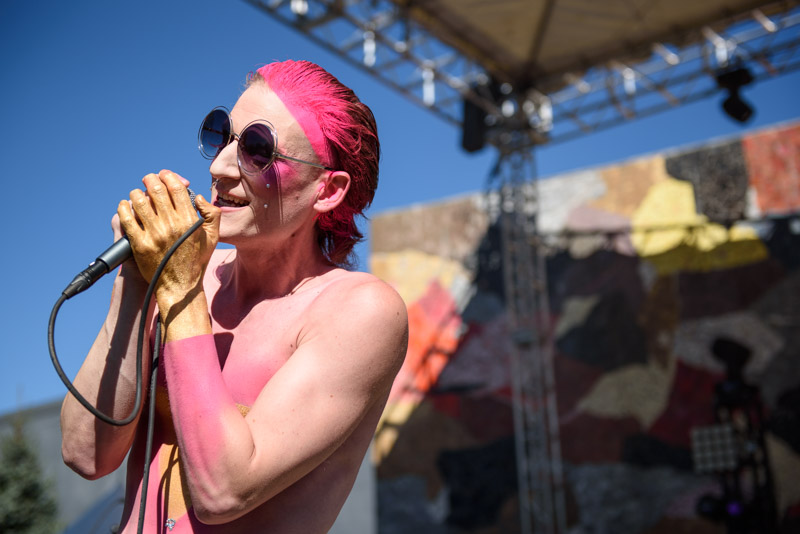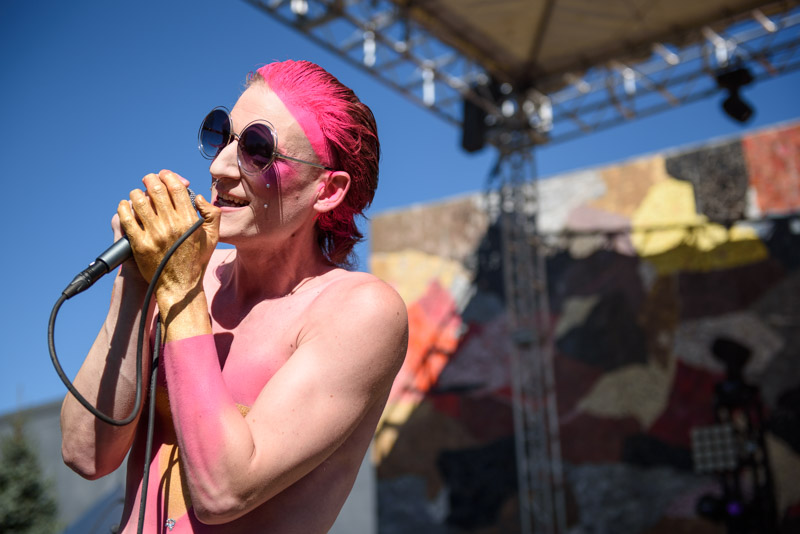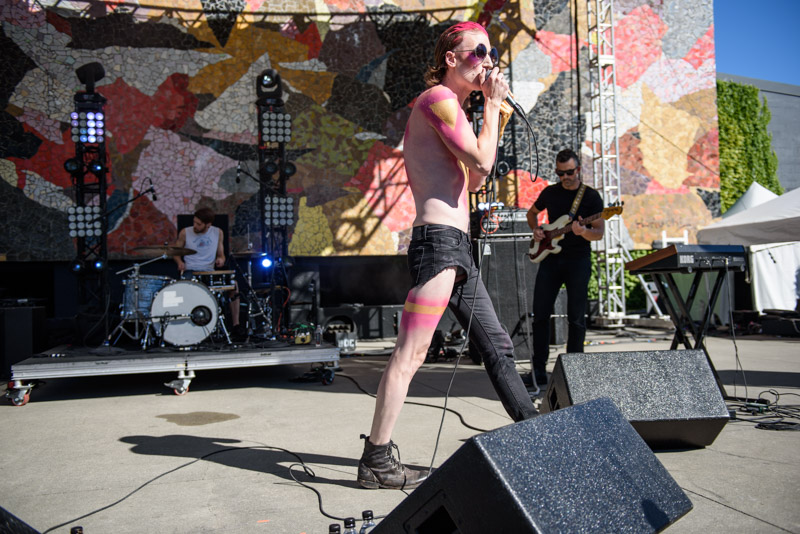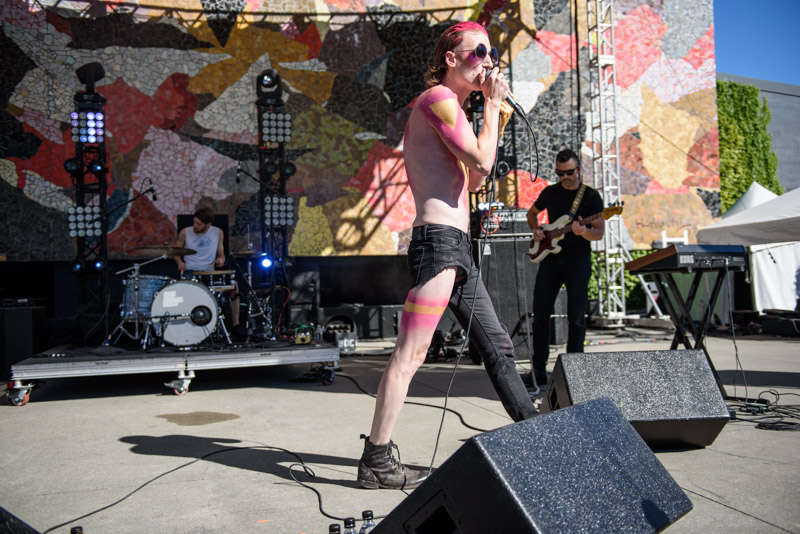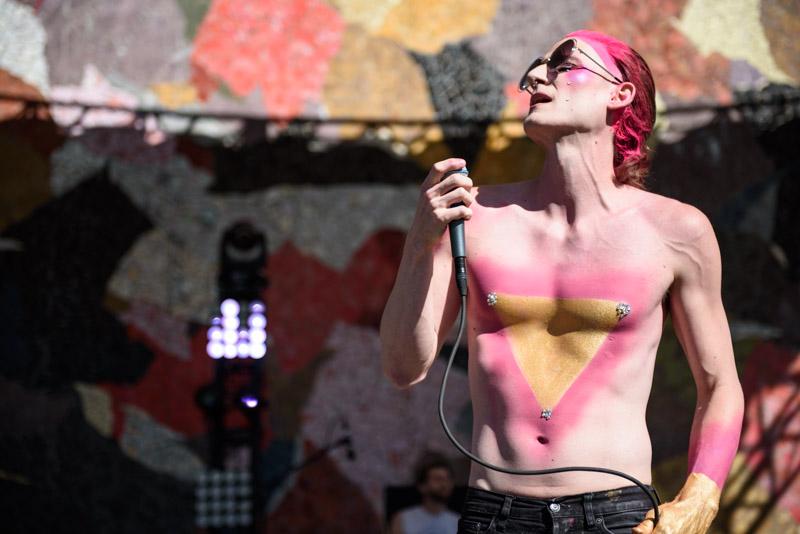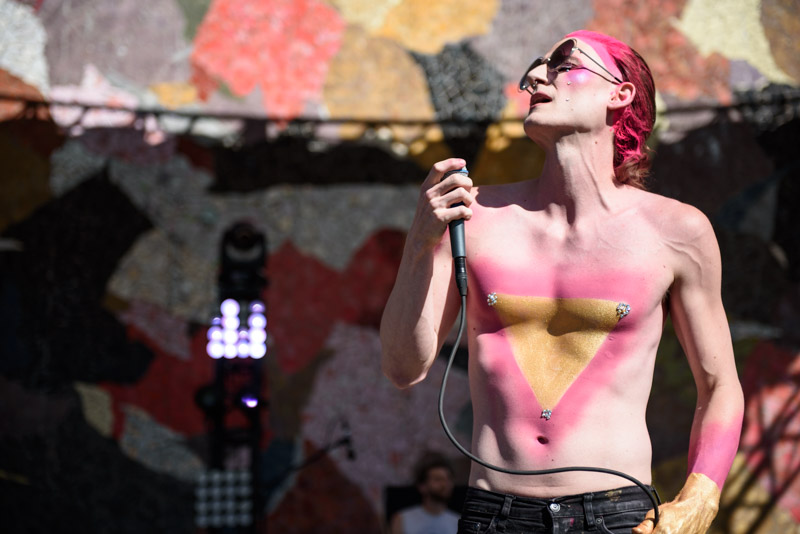 Dude York
Always a party pleaser, Dude York brought a raucous set, with a bit of refreshing self-deprecation. As amps are sometimes prone to, the bass amp suddenly went out in the middle of their 2nd song. Relating that they're never a band to stop a song if something goes wrong, they reminisced about opening for Weezer when guitarist Peter Richards played half of a song in the wrong key, internally stressing that he'd just embarrassed them horribly in front of bassist Claire England's favorite band. As they did in that show, they immediately bounced back, letting it slide right off their backs. Shit happens, and the show must go on. I've seen many well seasoned bands who can't seem to get back on track with even the tiniest of technical hiccups, and they could all learn a few things from Dude York. If there does happen to be "Something in the Way," just go around it and keep the crowd cavorting ya dummy!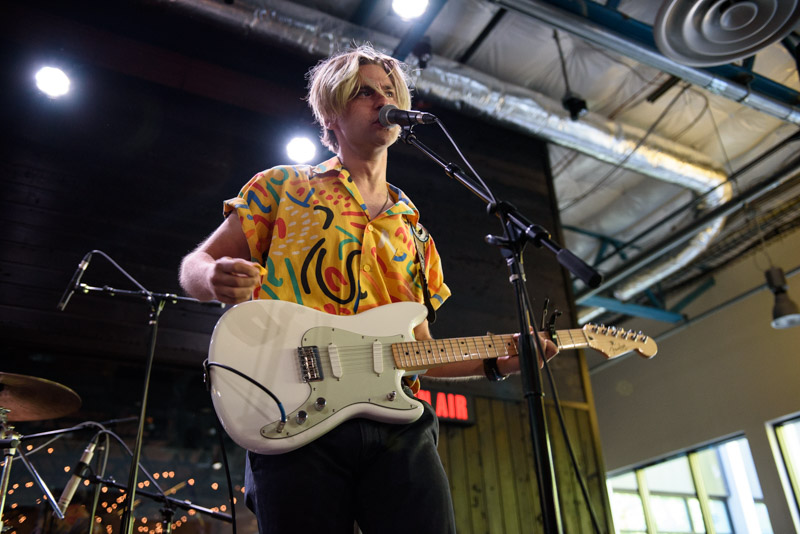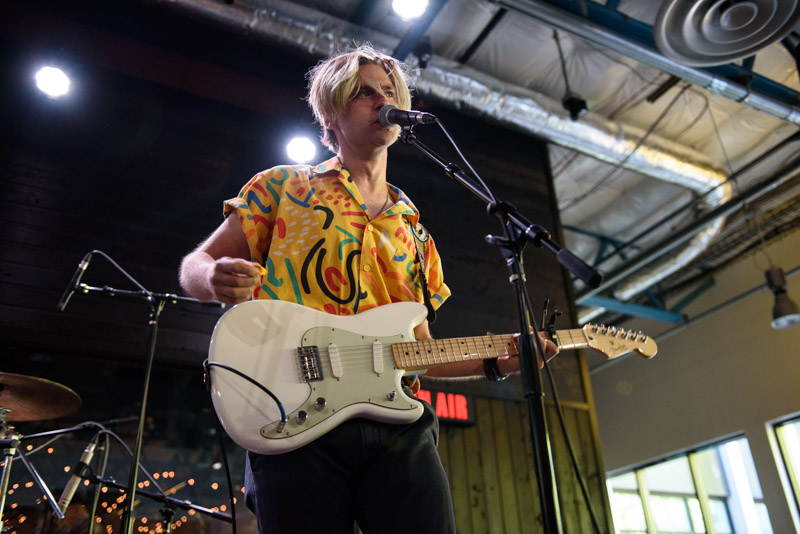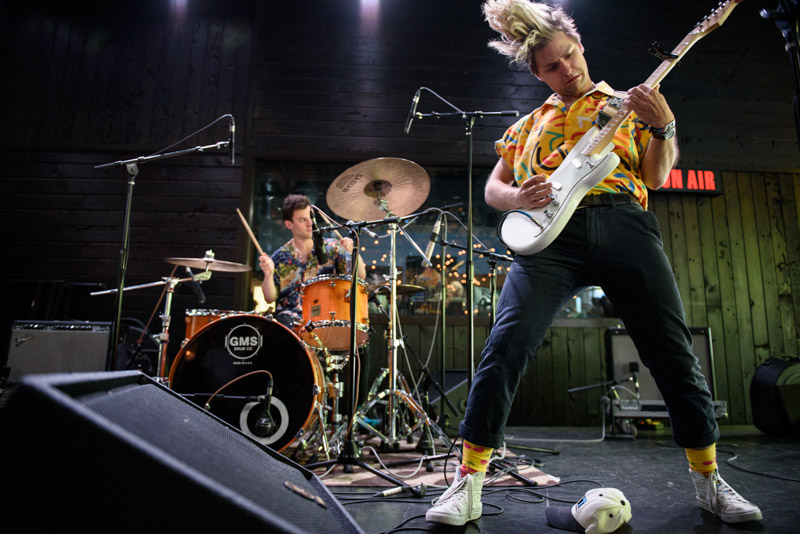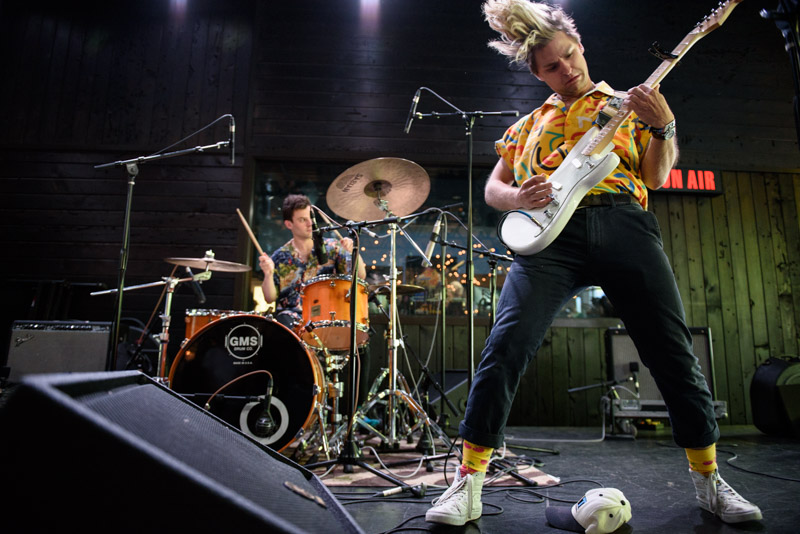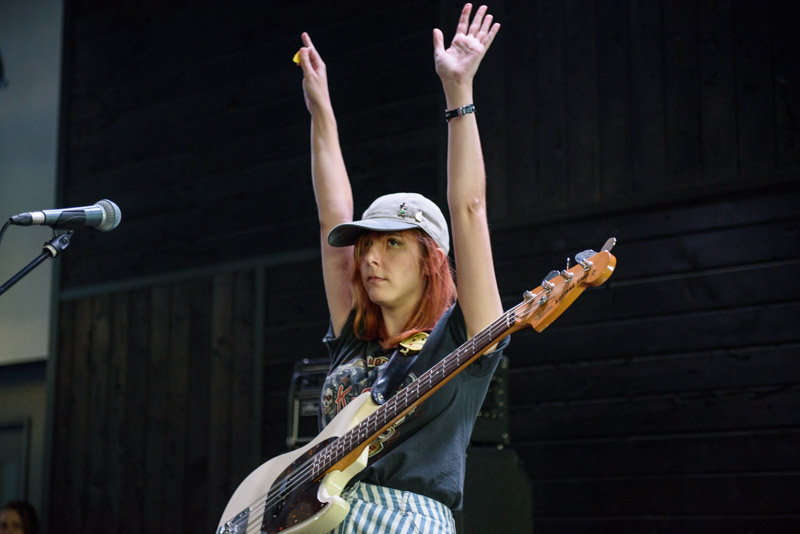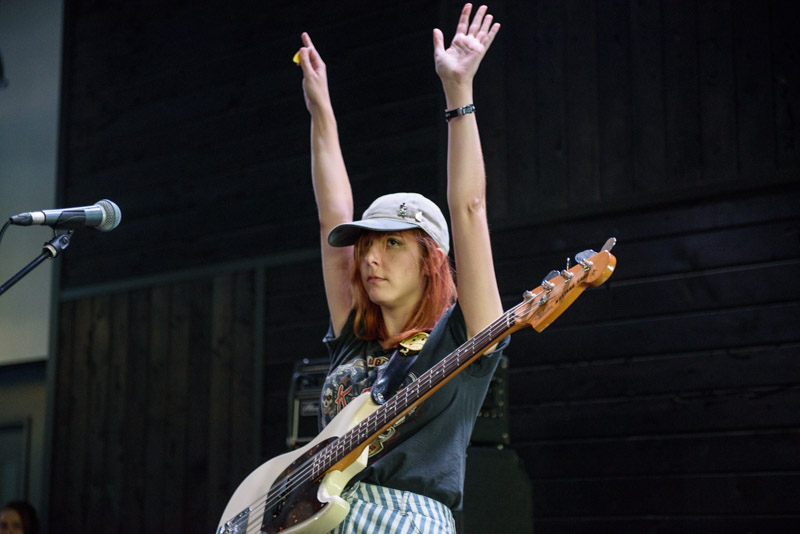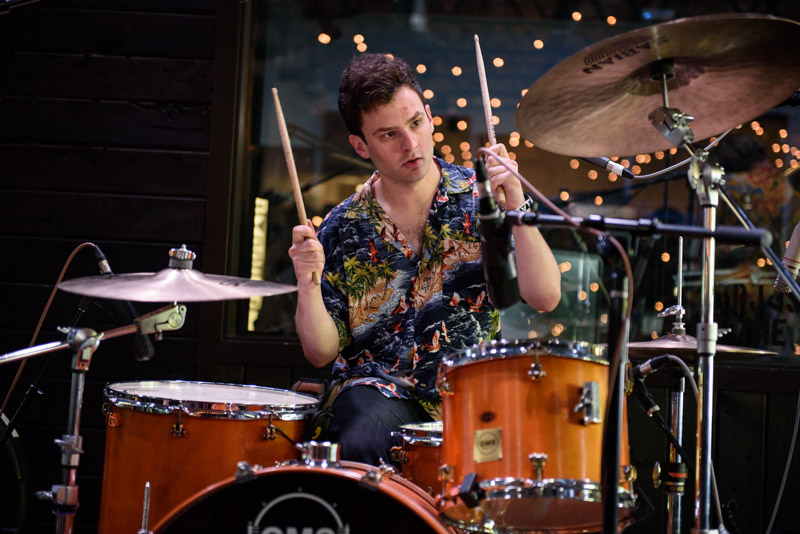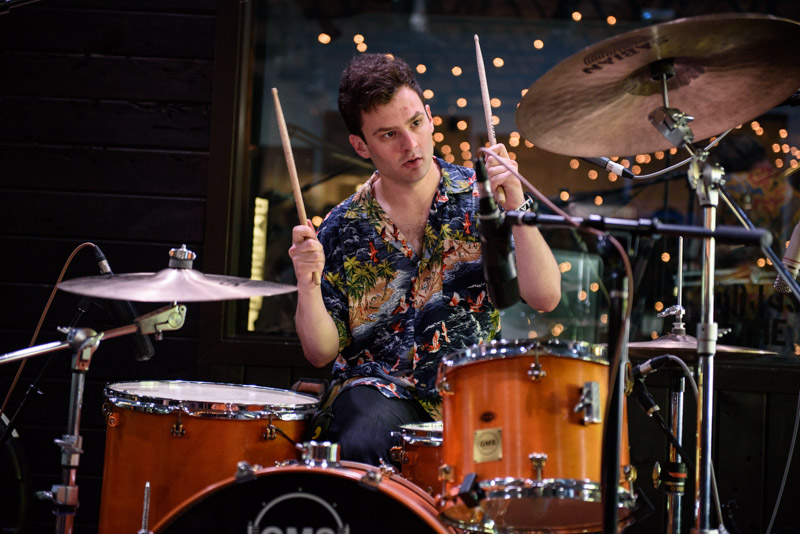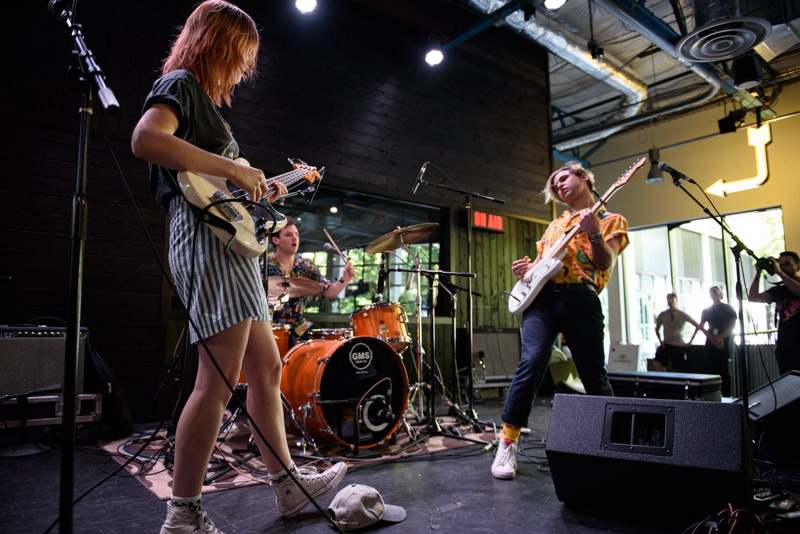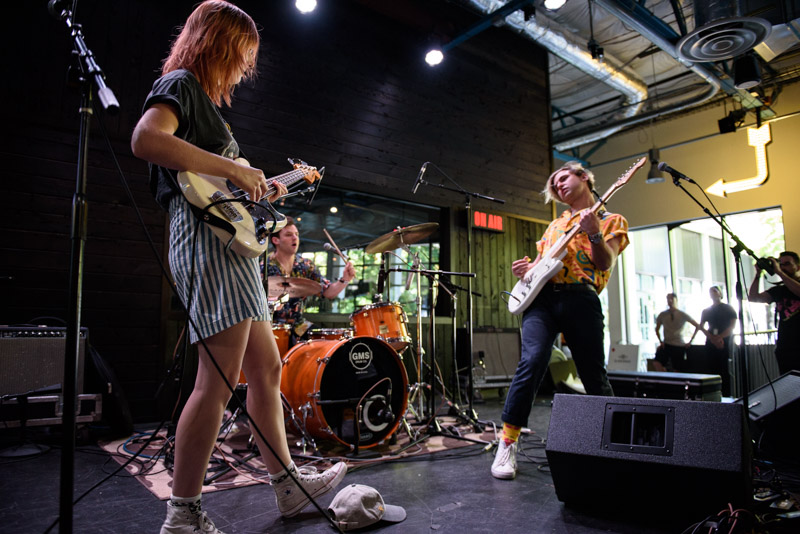 Deap Vally
This being my second Deap Vally experience, I sorely wished the stage was several feet lower. The guitar and drums duo of Lindsey Troy and Julie Edwards create a tumultuous  tornado of crunchy distortion and thundering drums. With the two separated across an enormous stage, the energy of their set started off a tad disjointed but they quickly recovered. Troy squealed with the fervor of early White Stripes' throaty vocals, with Edwards joining in on substantially tighter drums. They thanked the Melodic Caring Project for live broadcasting their performance to sick children in the hospital who each got a special shout out. As they ripped into "Smile More," I began to wonder if Bumbershoot even has a pulse prior to 7pm. The crowd seemed exceptionally non-plussed. I closed my eyes and imagined the band in the center of a roller derby ring surrounded by tough ladies taking on each other and the world. Much better.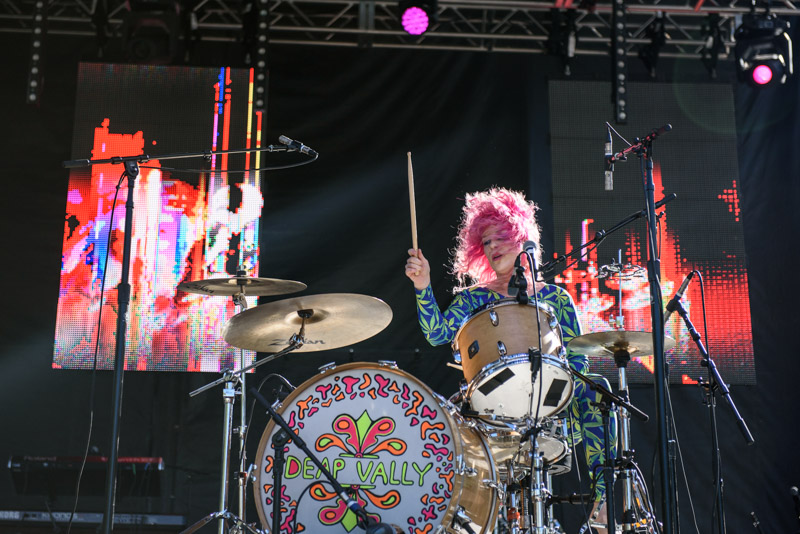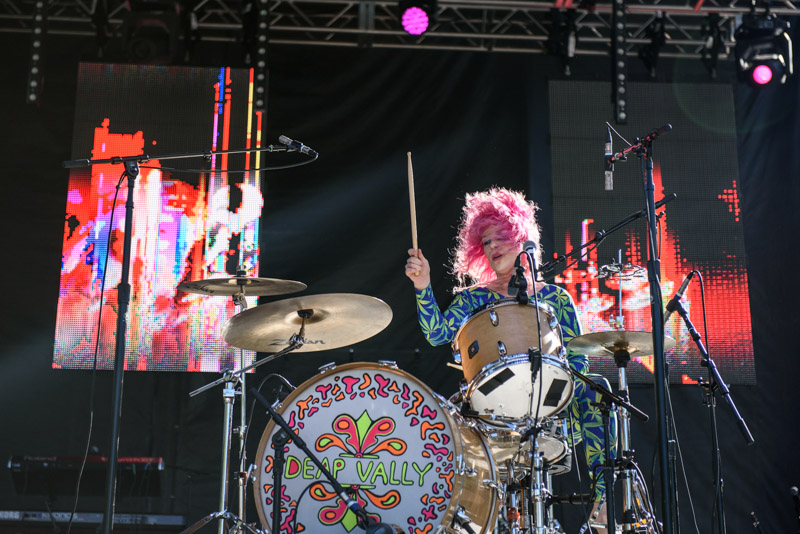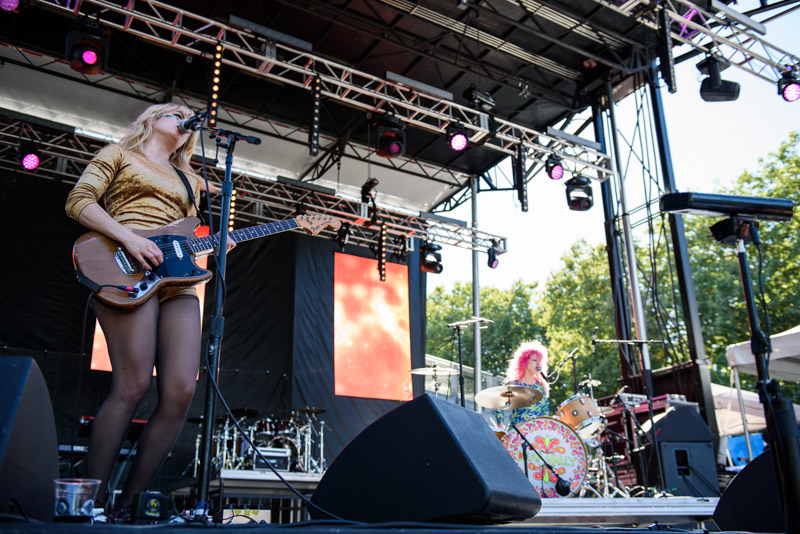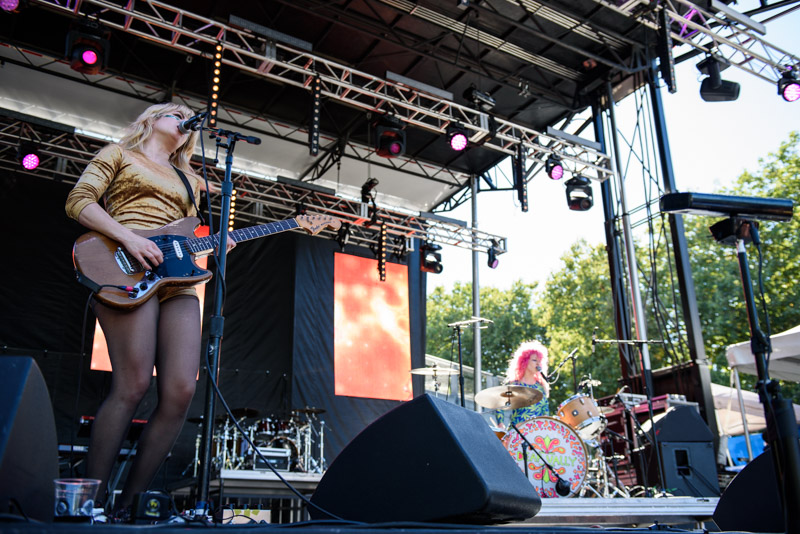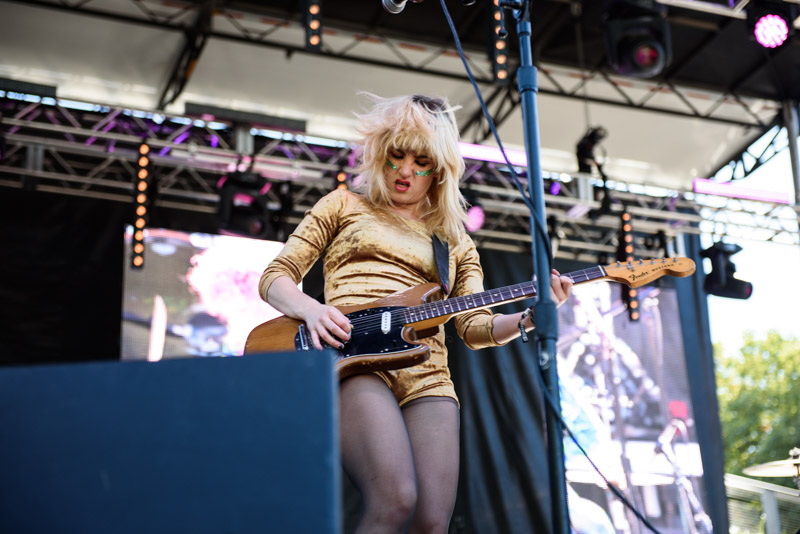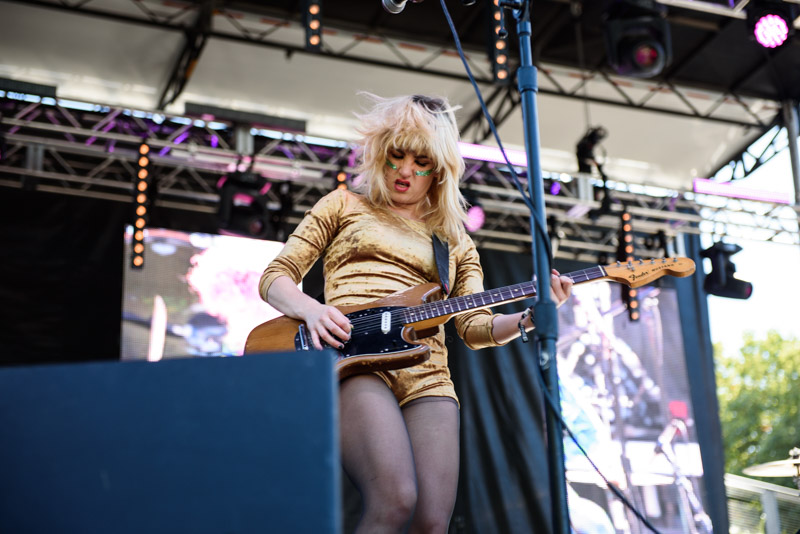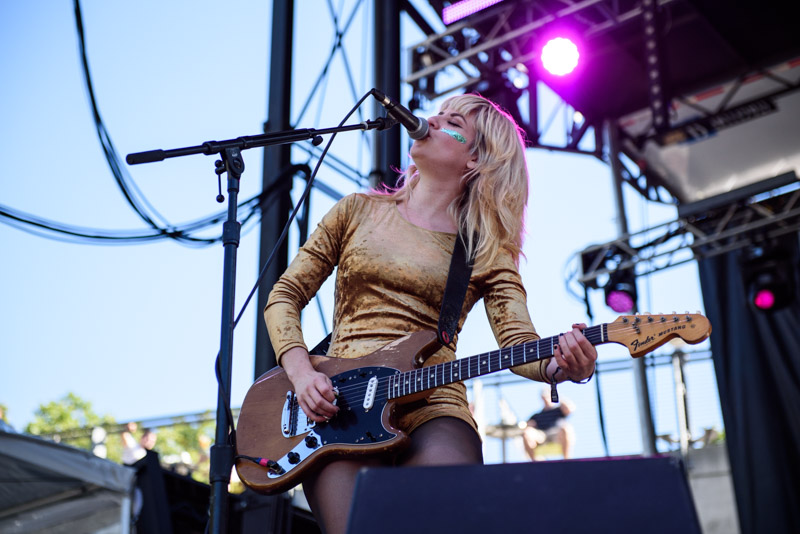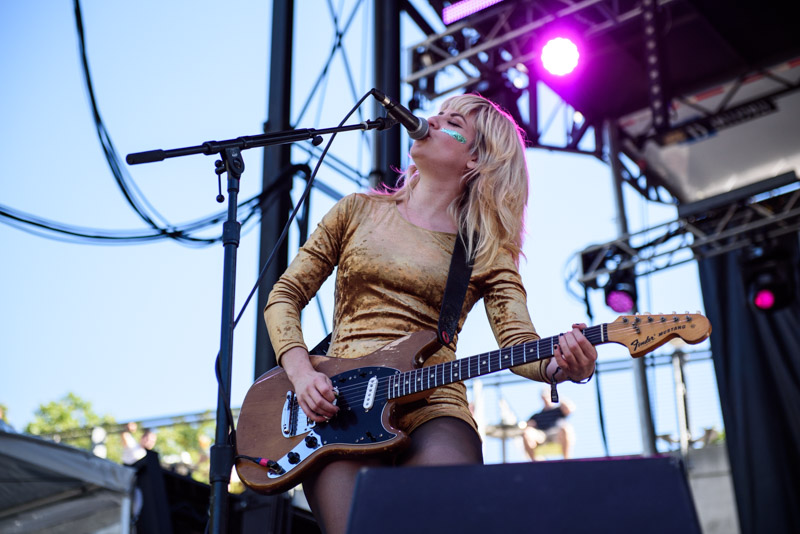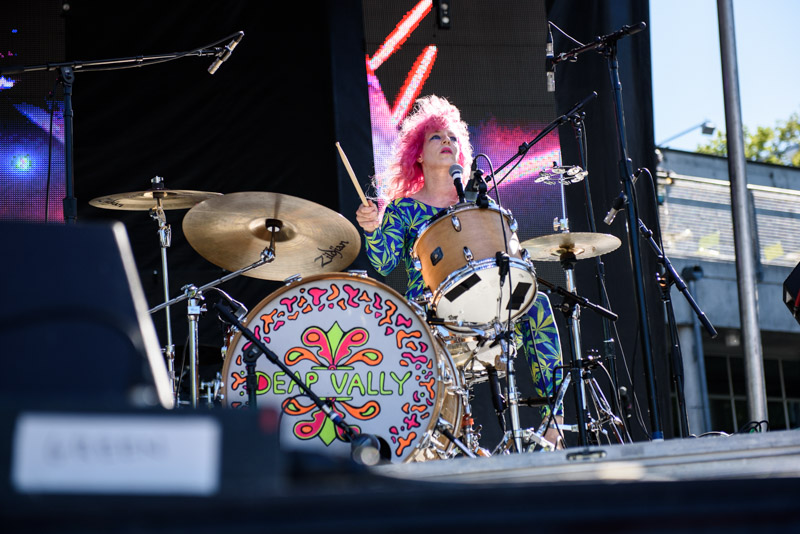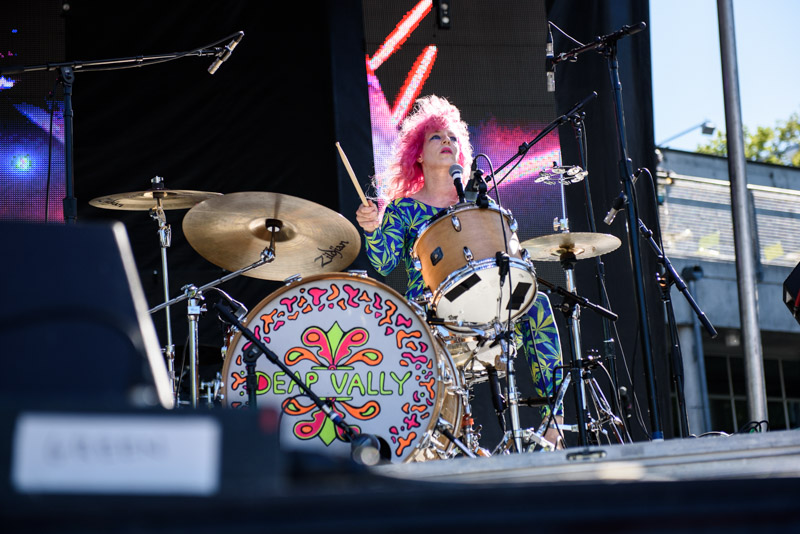 Chicano Batman
Having missed the sunny gift that is Chicano Batman earlier this year at Sasquatch, I assured myself I had to catch their set. With the entire crew decked out in dark blue suits featuring frilly prom tux shirts, I could already tell I was in for a treat. Their psychedelic sunbaked soul was absolutely perfect for an outdoor festival. Chicano Batman is like a mango & chile paleta, sweet and soothing with a surprisingly spicy kick!  Standouts included "Friendship (Is a Small Boat in a Storm)" and "Flecha del Sol." I simply could not get over their keyboard tones, reminiscent of both baseball games and rock bands of the '60s. As they finished their set and clapping commenced, I suddenly yelled out "I WANT TO LIVE INSIDE YOUR KEYBOARD," independently of both my brain and my body. Clearly, I must have enjoyed it.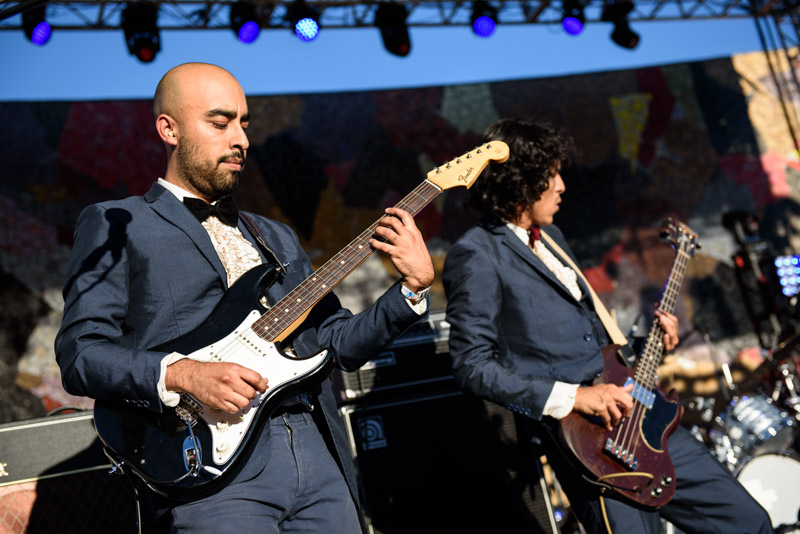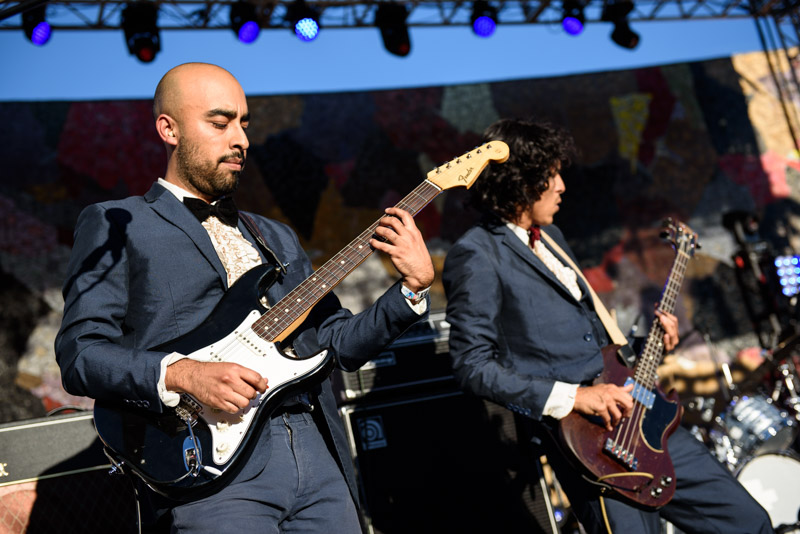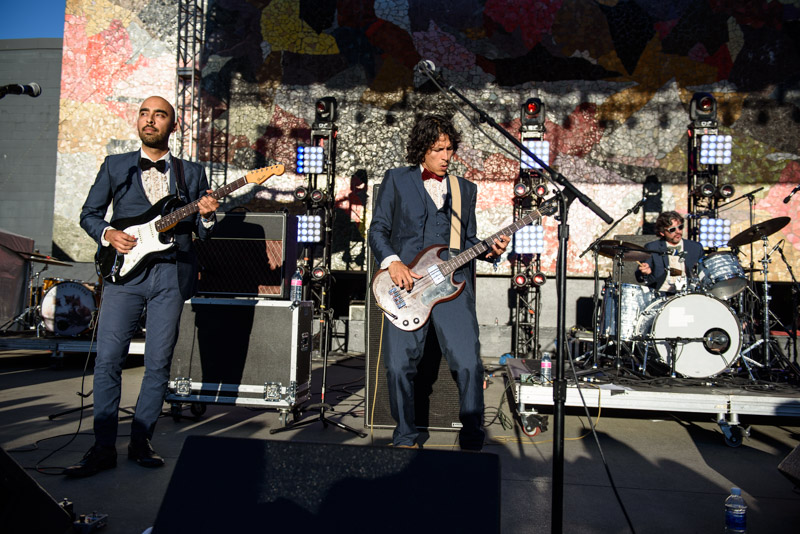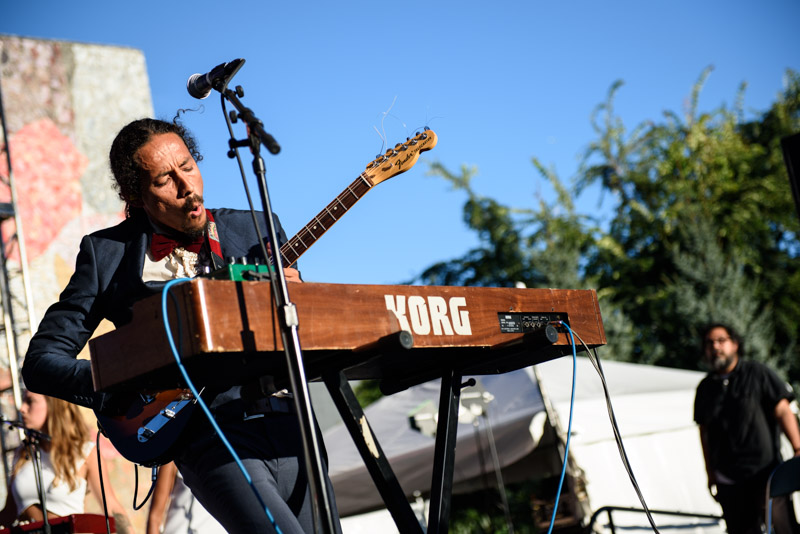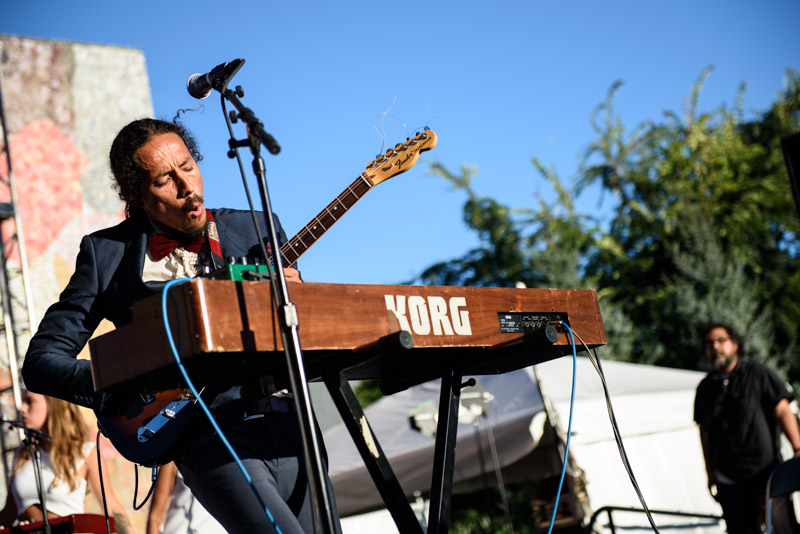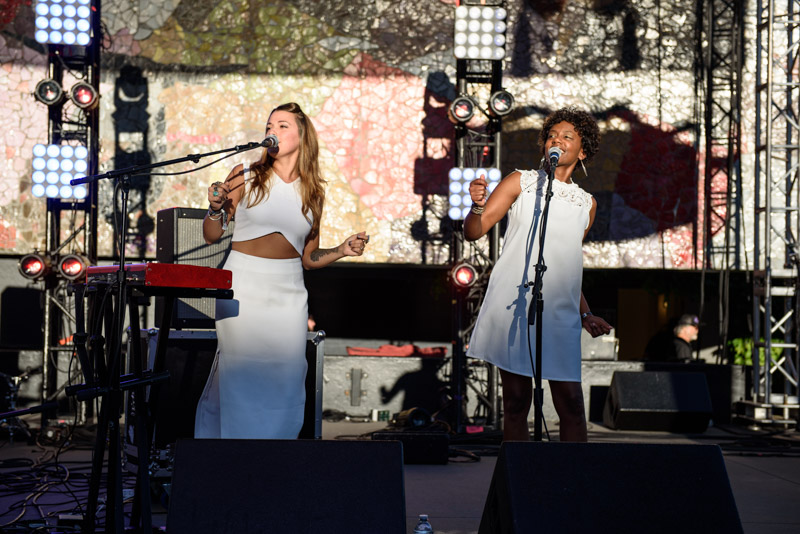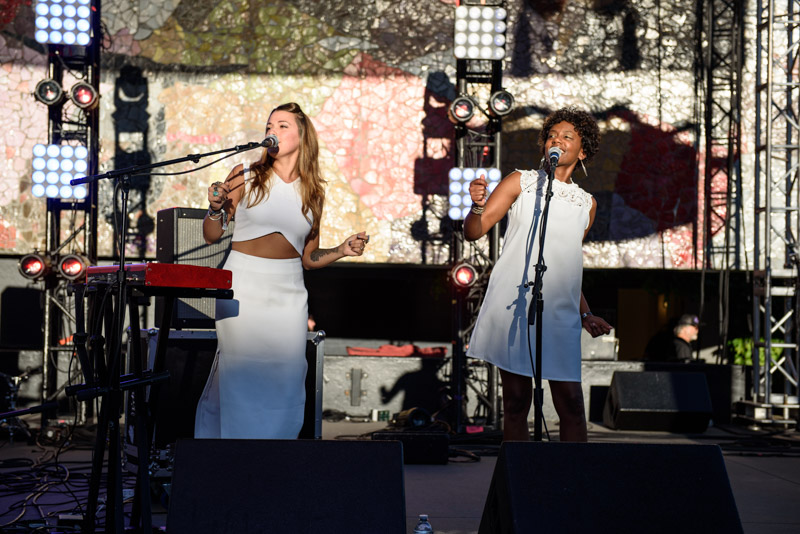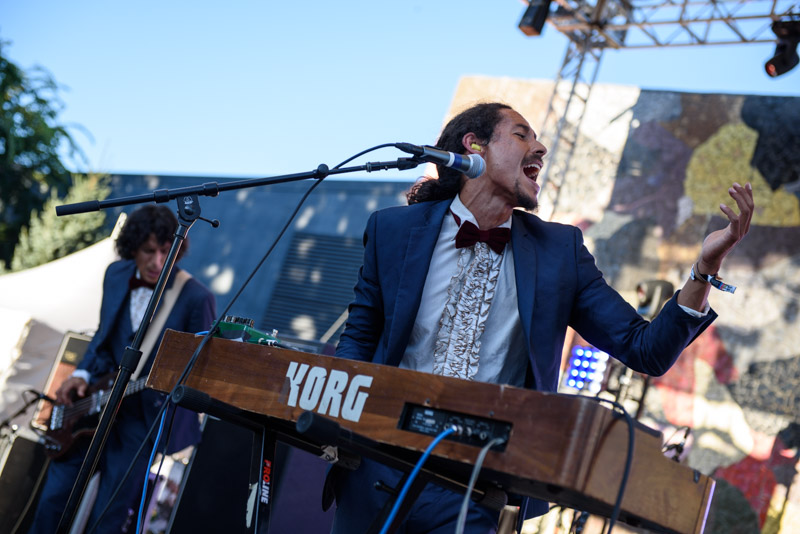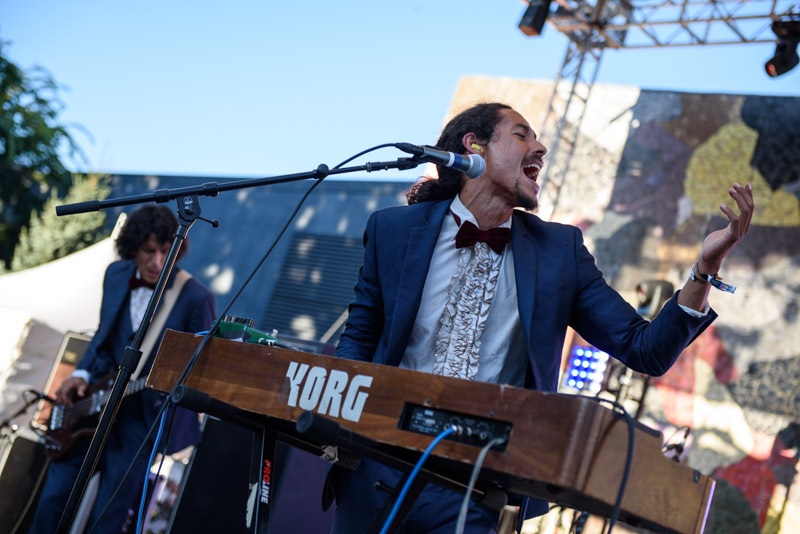 Filthy Friends
Much like the foxes on their drum head, Filthy Friends were indeed hella filthy, and obviously loving every damn minute of their time together on stage. Out of all the bands I watched on Friday, they had the most collective energy on stage, jumping around and rocking the crowd like only true aficionados can. That's a given with Corin Tucker (Sleater-Kinney,) Peter Buck (R.E.M.,) Kurt Bloch (The Fastbacks,) Scott McCaughy (Young Fresh Fellows,) and Linda Pitmon (Steve Wynn & The Miracle's 3) at the wheel. The longtime friends got together last year for a track, "Despierta," on the 30 Days, 50 Songs campaign against the current U.S. administration and continue to speak out on social issues on their new full length with "No Forgotten Son," about the injustices surrounding Trayvon Martin's death.  Though their lyrics are political, they are nothing but fun to watch. They were an absolutely perfect way to end my first night and I hope I get the chance to see them again!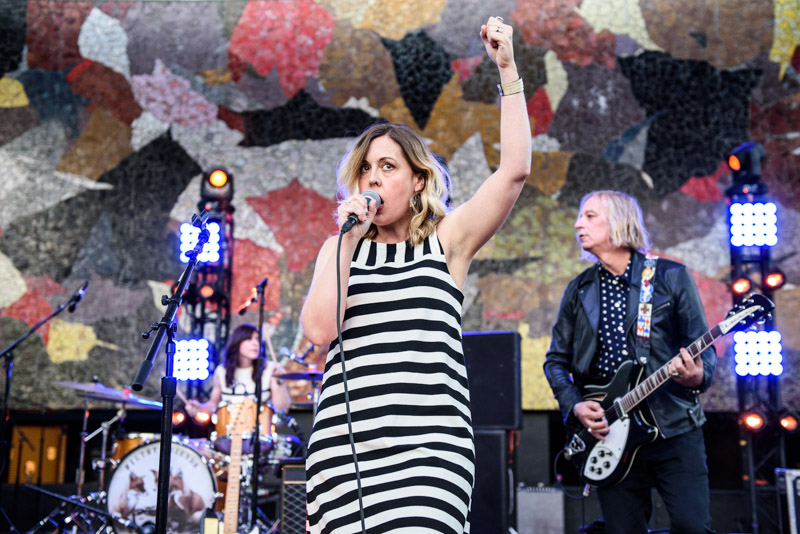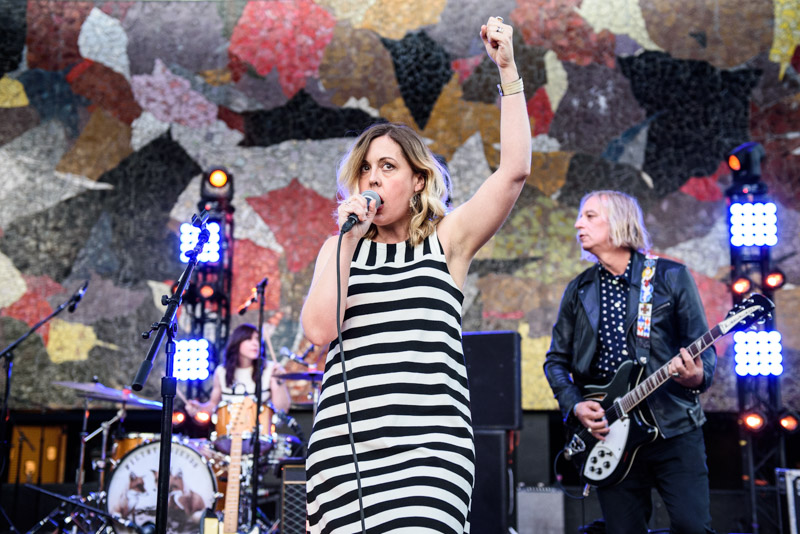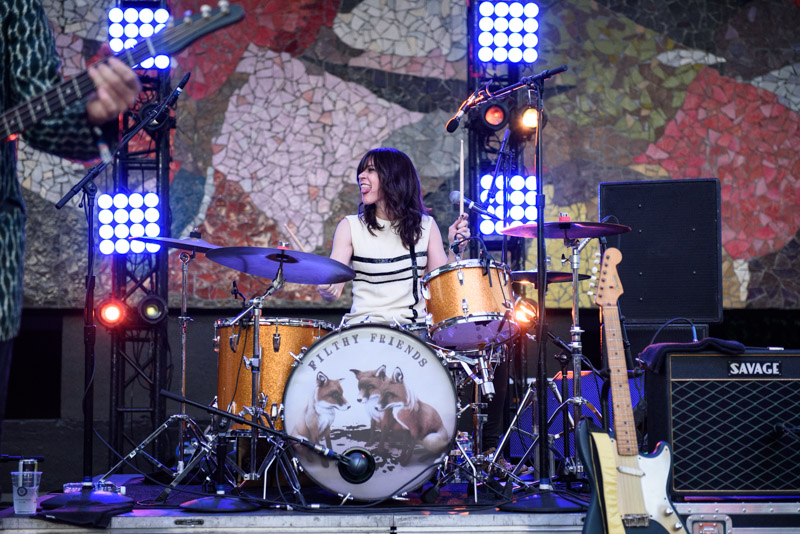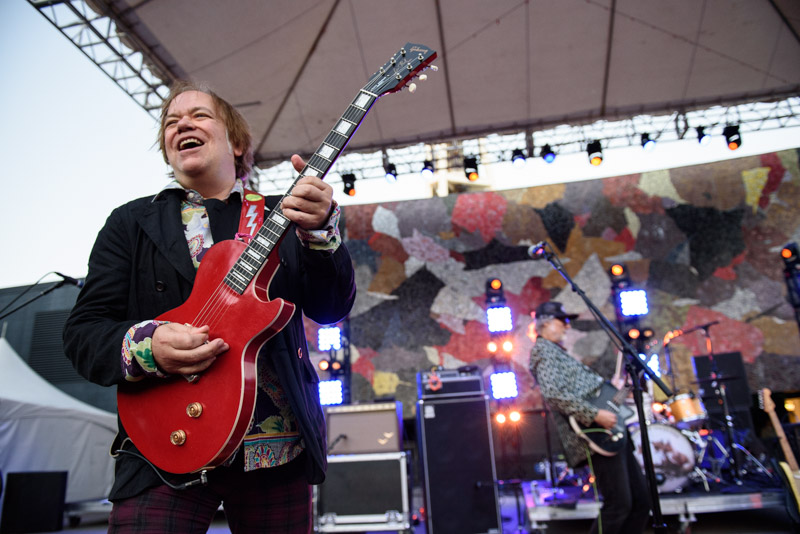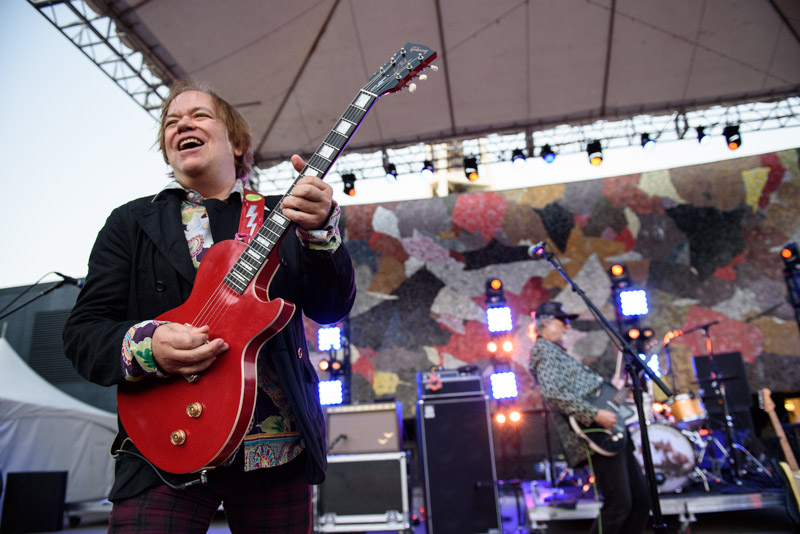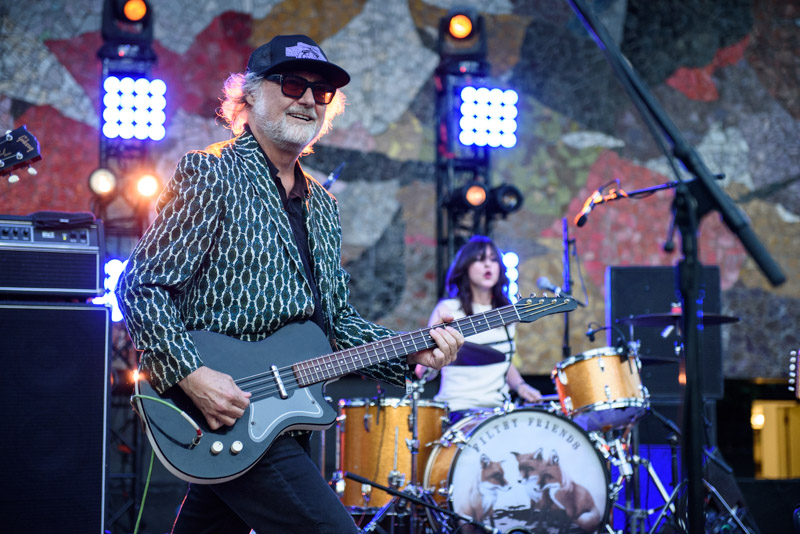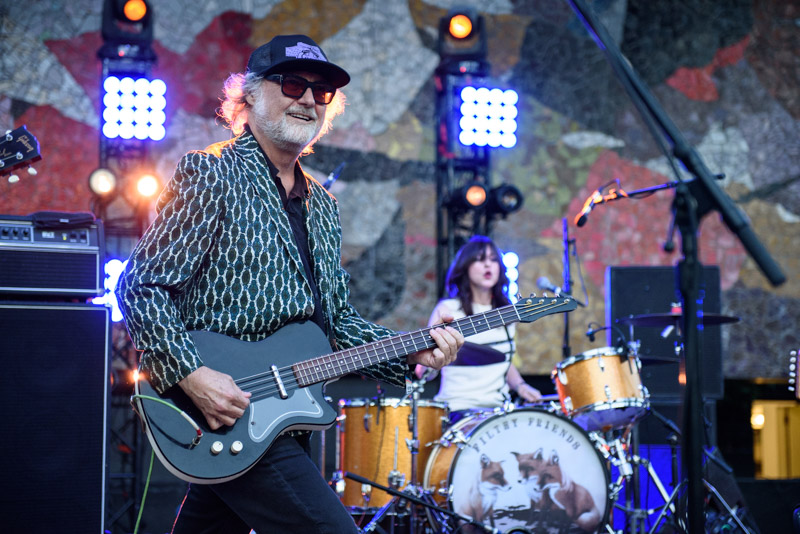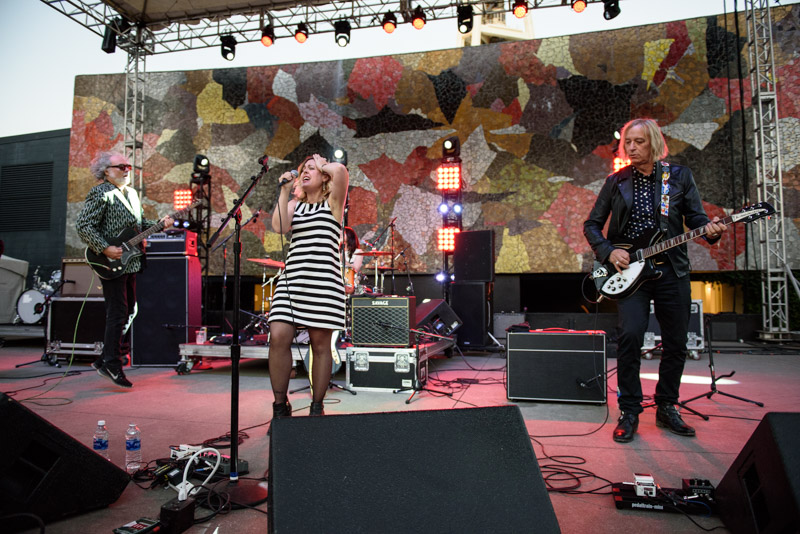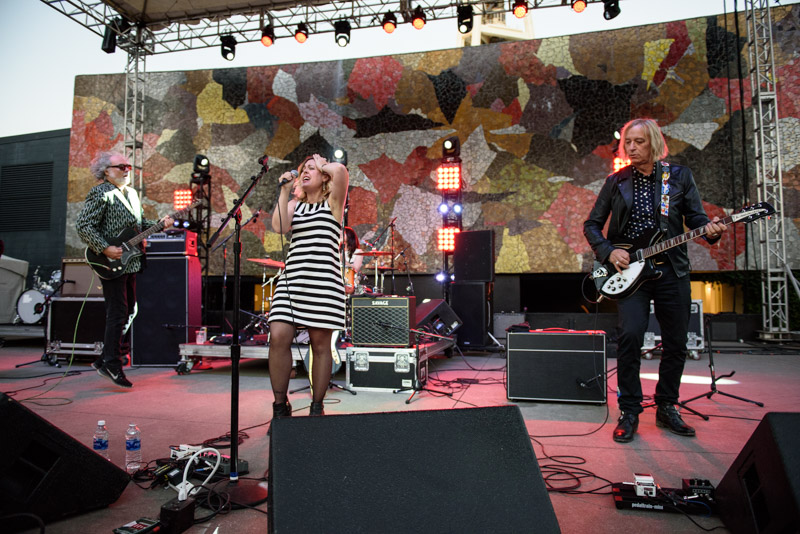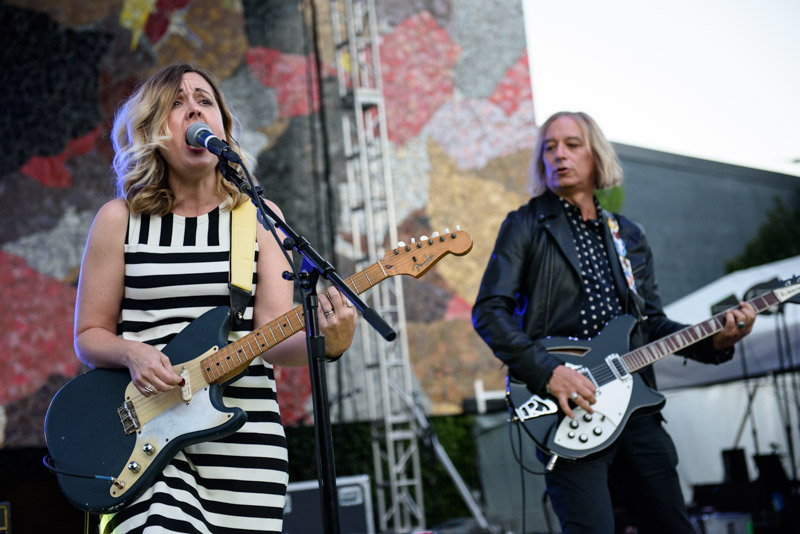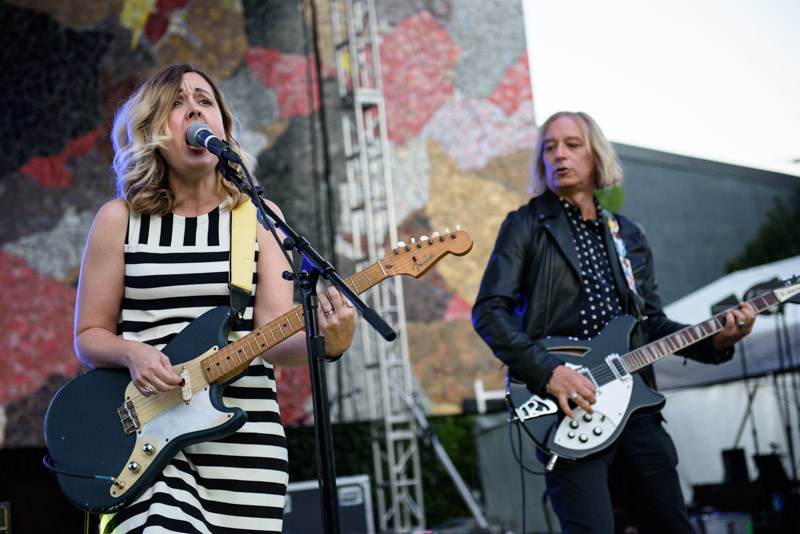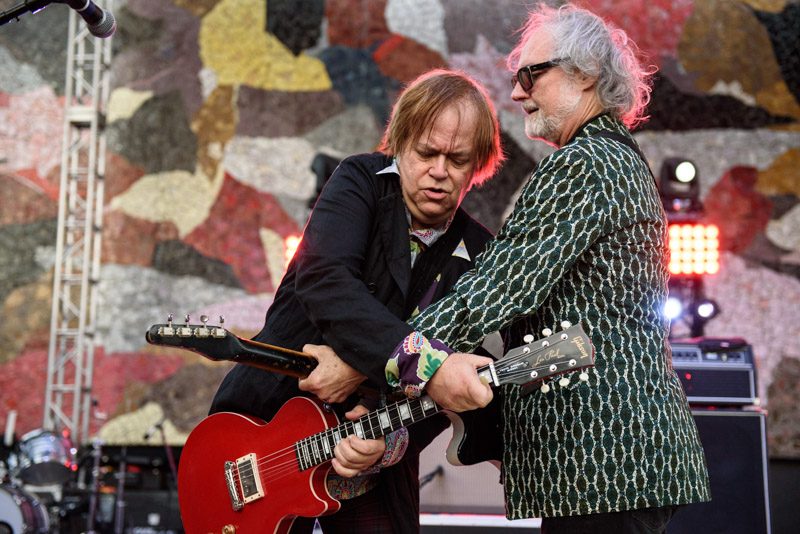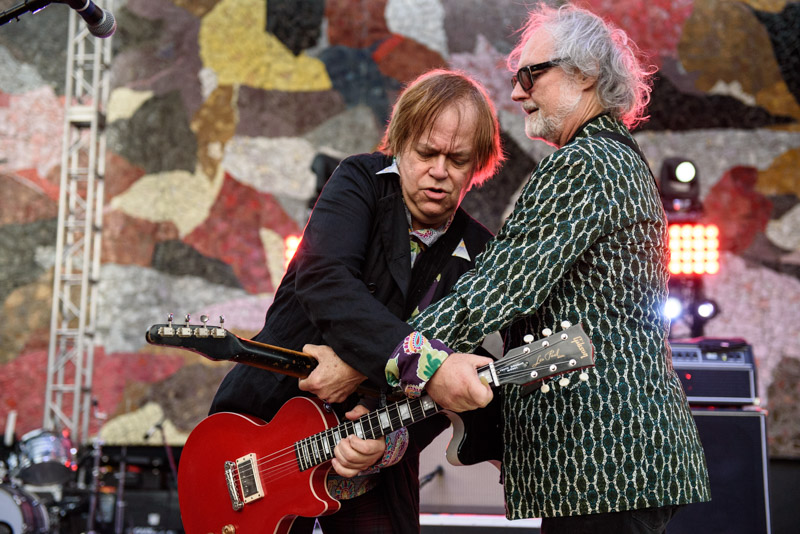 Save
Save