It was a HOT ONE out there, and Spirit Award's angular psych rock fit in perfectly with the weather. As we baked in the sun, waves of reverb washed through our ears and thoughts of passing out on the pavement in bliss seemed entirely plausible. The audience finally geared up enough energy to dance a little during their last track 'cause everybody loves a good dancy hi-hat. It's clinically proven that once you hear it,  you can't stand still.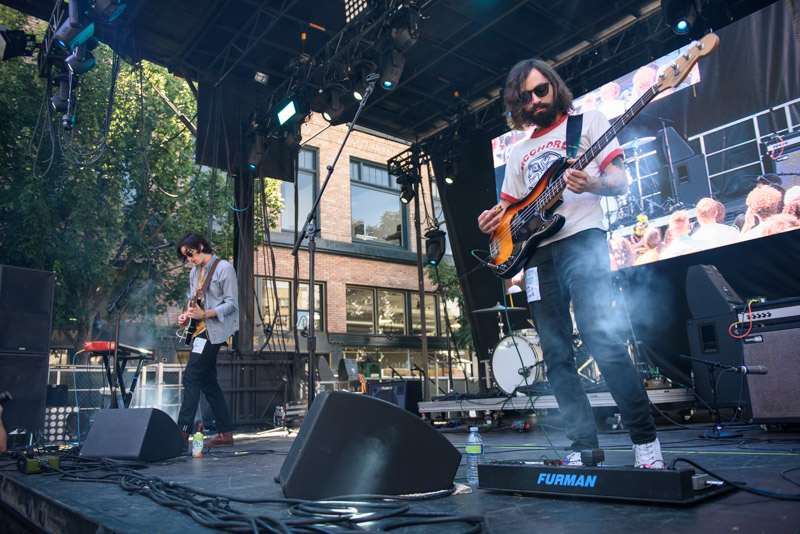 TERMINATor started out their set in the beet red basement of the Cha Cha, boiling with the heat of 1000s suns with a PSA:  "This song is about not putting up with rapists…and this festival was founded by one, so keep that in mind and digest that while you're watching music." They're still extremely new and are definitely getting their grounding, but their innovative art-house ideas were intriguing. One song started with a live looping flute as it's base, grew with atmospheric feedback, and produced a full on cacaphony with two undulating guitar parts. "This is so fucked up!" an onlooker whispered in awe.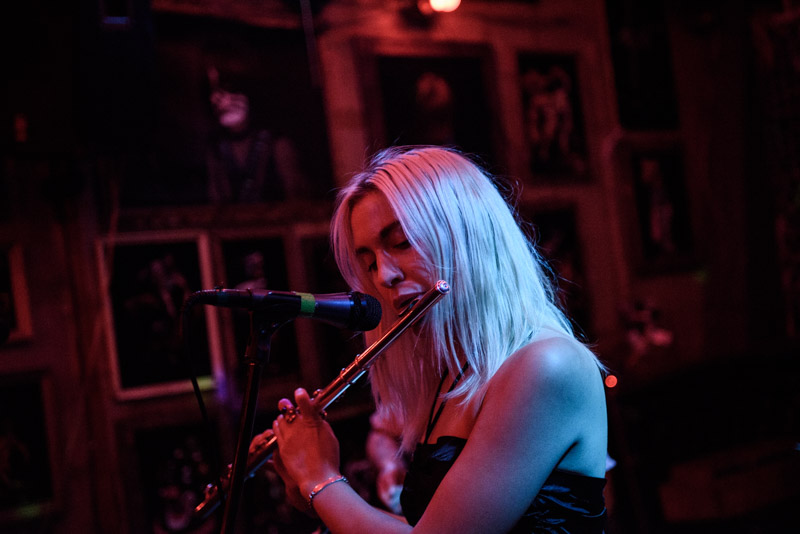 As I bopped over to Neumos for Hibou, a dude was seemingly two stepping to Peter Gabriel's "Sledgehammer" over the loudspeakers. What was he wearing? You guessed it. A romper with a fanny pack. Hibou's set of otherworldly dream-pop matched the sunny afternoon outside impeccably, and so did singer Peter Michel's shirt. The only thing that could have sweetened their Summer vibes, would be some free popsicles. WHERE WAS THE OTTER POP RAIN TODAY? Instead, it had rained a strange abundance of dude bros for this set, all sporting fanny packs too.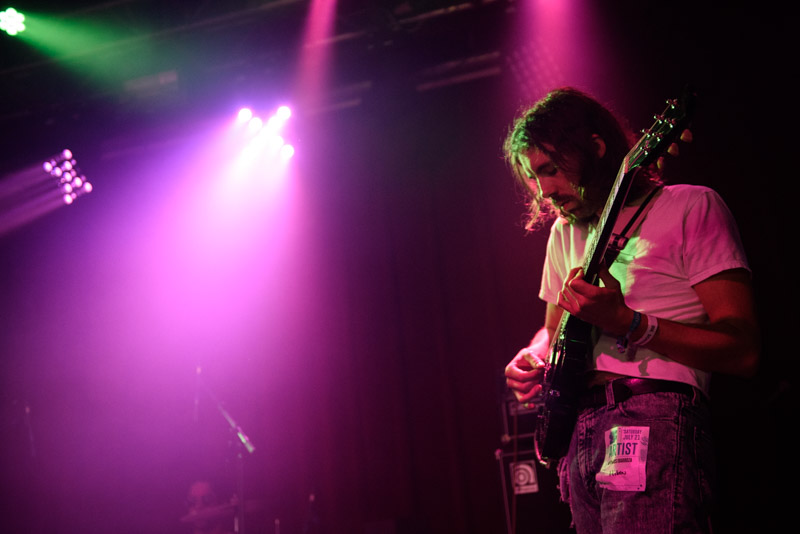 Parisalexa truly improves as an artist every single time I see her. At CHBP, she debuted a full backing band for her set, featuring members of Gypsy Temple. As the band started up and introduced her, she burst out onto the stage oozing confidence and well on her way to taking on the masses. It was a stark contrast to her former solo performances I've seen which are much more subdued and intimate, with only her beats and a loop machine as accompaniment. Her layered vocal arrangements were given new life and the crowd was losing it for her R&B pop! YES! More of this please!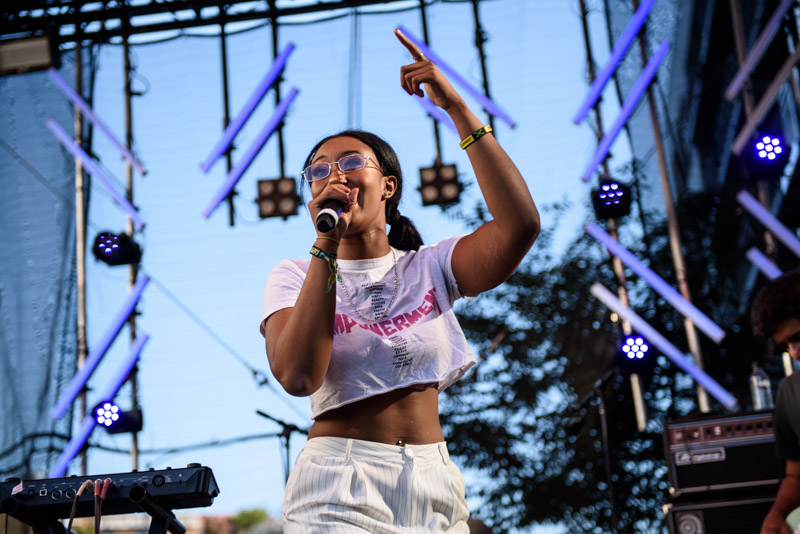 I popped my head into Neumos for a few and caught some of Kinski's set. My second flautist using a loop pedal of the day! Who knew flutes were so cool again?! Kinski's wall of sound continues to impress. Their hard rock psych is definitely the loudest in town.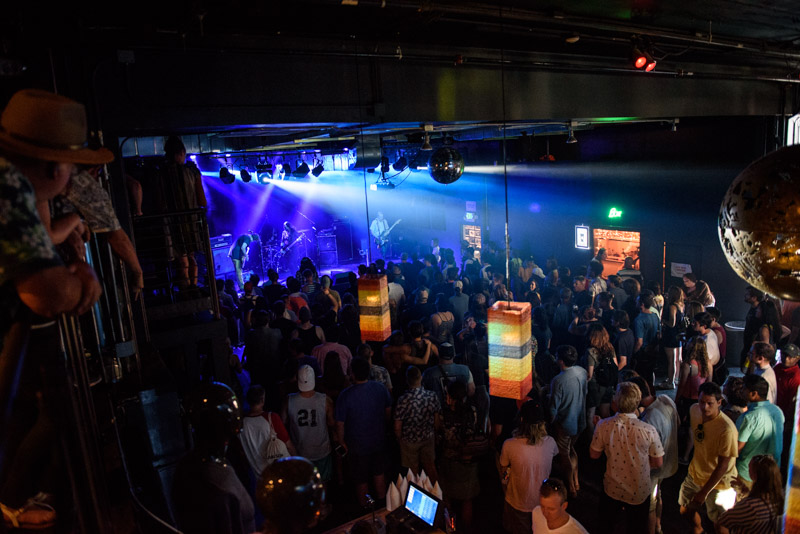 Inside Barboza, Falon Sierra was just getting started with her set, sitting on the stage inside a tent-like triangle created by rope lights. The lit tent gave off a bedroom type feel, as though she was singing along to her songs alone at home, and the audience were merely by-standers. As if we were watching her through a two way mirror. She was captivating in her complacency, and an interesting choice of stage presence that I haven't seen before.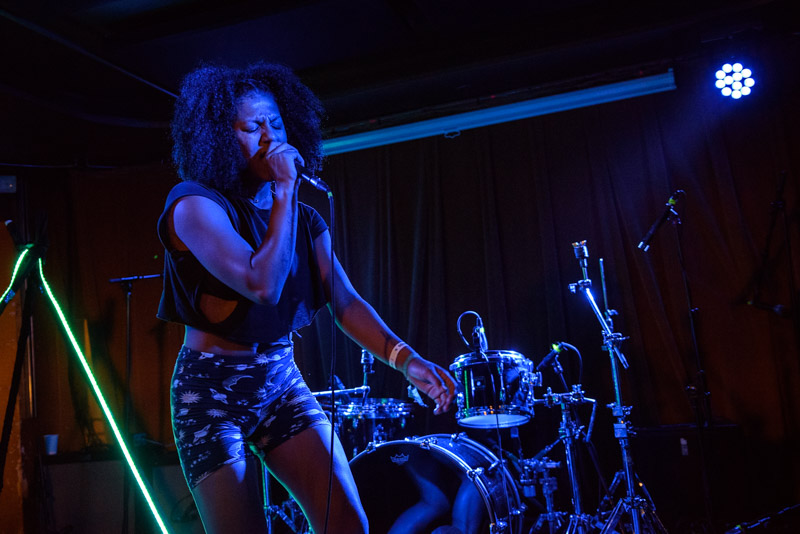 Betty Who? I didn't know but I headed over to check her out. Her dance moves were dirty and totally fire! She introduced her two male dancers by name to the crowd in case anyone wanted to cat call them. I had a blast during her set, giggling to myself and remembered that Pop ain't so bad baby.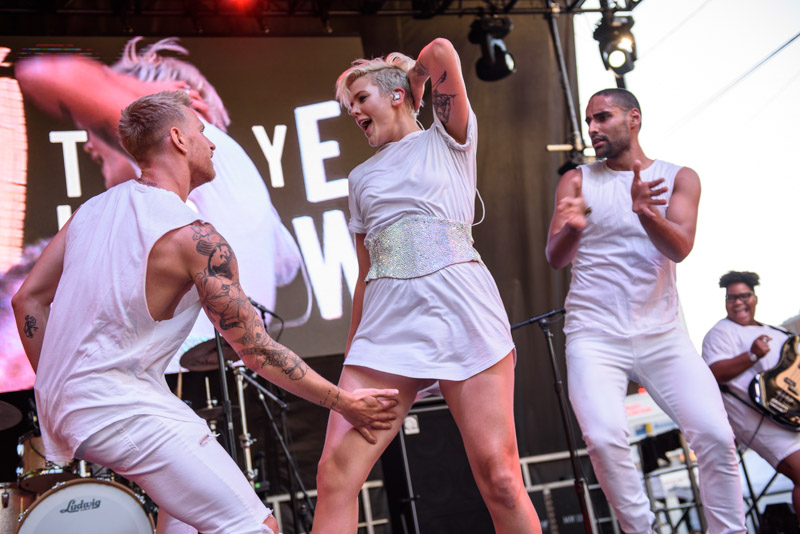 Sundries' set was FULL TO THE GILLS but I had to make it in there after catching lead singer's Sadie's performance at the Artist Home New Year's Eve Party earlier this year. Her voice is absolutely gorgeous, and it just so happened to be the band's LAST SHOW since she was moving to CA the very next day. Sundries' feel good rock anthems had the whole place swinging their hair around and singing along, including several members of Thunderpussy. It was a great send off set and I'm bummed it was the only one I got to see!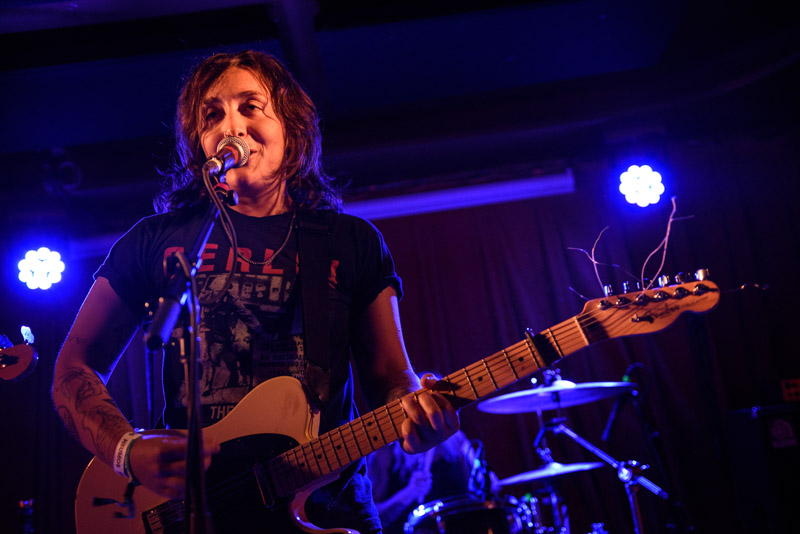 Over at the Vera Stage, Gavin Turek strode out in a sparkling silver cape with her hood up like a mysterious disco Jedi. She shortly dropped the hood to reveal a dazzling 'do which was only upstaged by the neon green flapper dress hiding under her cloak. "Seattle! Are you living your best life? 'Cause I am. Do you like to dance? 'Cause I do!" and she certainly did. Every move she made compelled me to inadvertently scream "YESSSSS!!" Her disco pop was refreshingly honest and uplifting to watch. She was just an absolute delight. I highly recommend!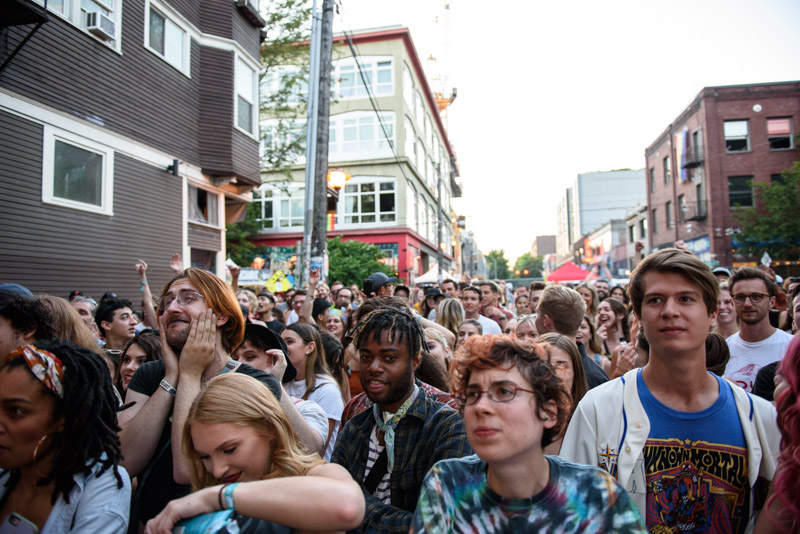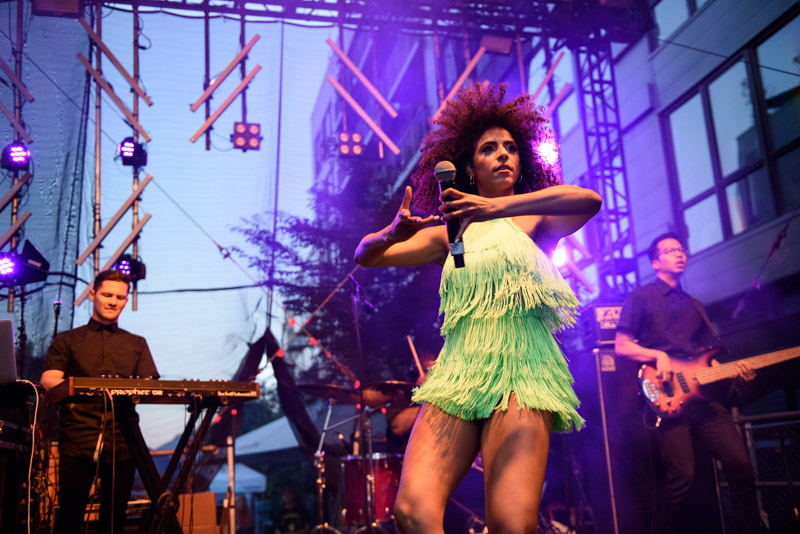 Seattle buzz band Great Grandpa closed out the night on the Vera Stage with a fun, grungy 90's pop vibe. Singer Alex Menne addressed the crowd; "Feel free to BLAST OFF….in the form of dance, in the form of yelling…in any form or shape you feel necessary." Get ready Cape Canaveral, cause Great Grandpa is coming for ya!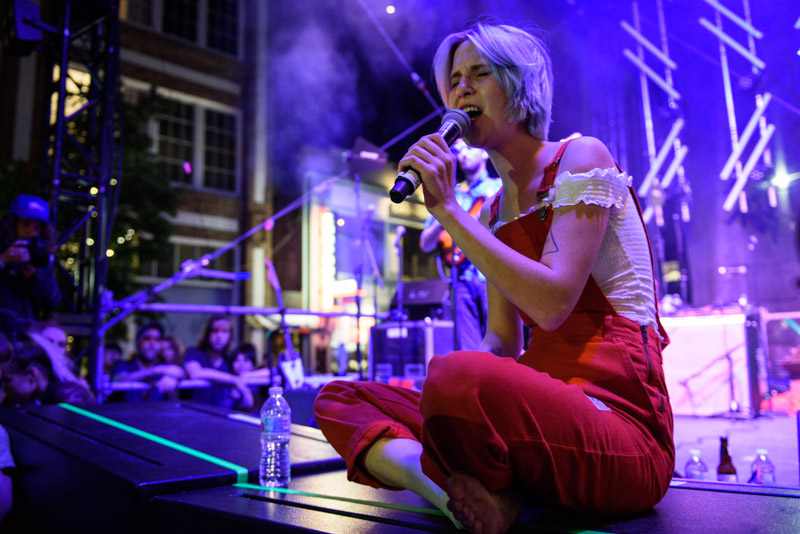 Photos by Brady Harvey
Save
Save