Sure it's only been one day since the release of the highly anticipated Cave Singers debut, Invitation Songs. It was quite a day for the band!
Not only did they impress a bunch of notable music websites — including Pitchfork (who also noted the Violent Femmes comparisons, calling singer Peter Quirk "a less snotty, more stoned Gordon Gano"), Aversion (who called the record, "a bold interpretation of folk basics for the 21st century"), and Muzzle of Bees (who called it a "damn satisfying listen") — but they also hosted one helluva CD release show at Easy Street Records, according to our pal Jesse Flores.
Jesse shared some photos from the in-store (taken by Bob Majors) with us, and we got such a vicarious thrill from 'em we wanted to share them with all of you. If you have more photos, add them to the comments area!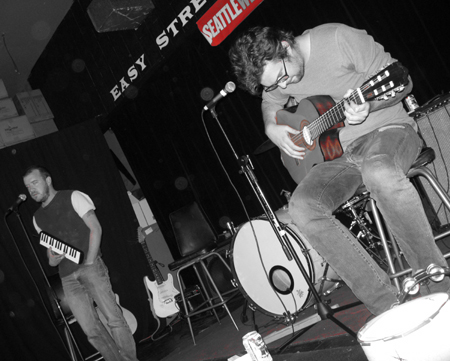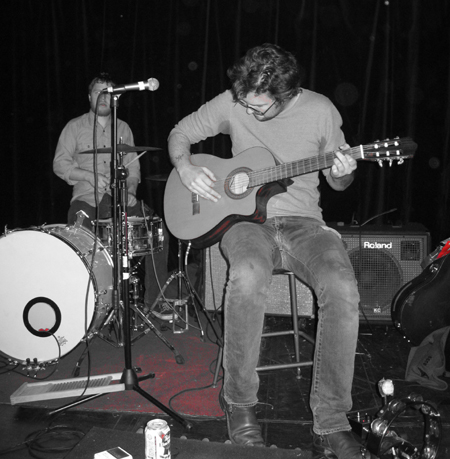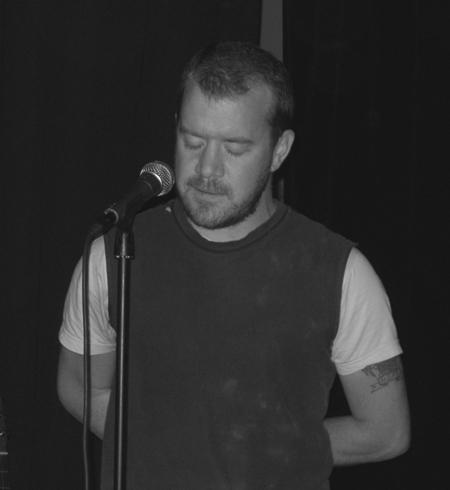 Oh yea, you can also read our imaginary review of Invitation Songs right here!