[video:http://www.youtube.com/watch?v=0aNW8UgsZMk]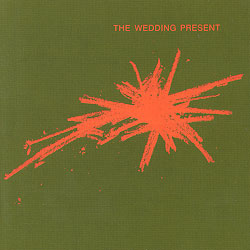 In an unlimited-part series, we're going to celebrate and countdown to the upcoming Wedding Present show at the Crocodile. On Wednesday, April 21, our Balladeers for the Brokenhearted will take the stage and play their influential 1989 album,Bizarro, it its entirety from "Brassneck" to "Be Honest" and some (fingers crossed) b-sides. {Enter to win a pair of tickets to the show}
To mark this momentous event, I asked some fellow weddoes fans to share theirBizarro story, explaining what their favorite song from the album is and why.
Want to share your Bizarro story? Email your story to us at tig @ threeimaginarygirls . com with the subject line of Bizarro.
Today's entry is short and to the point.  Thanks to Damian Davies for sharing this pictorial Bizarro story!
____________________________________
No story, just one of the best gigs ever for an impressionable 18 year old: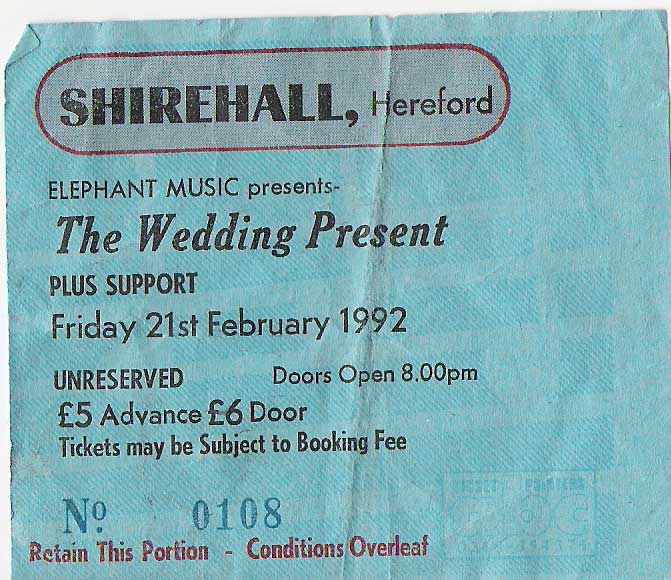 A little research shows that it looks like the Beatnik Filmstars opened up… what a first show!
My first show was Cindi Lauper… which I am totally fine with (except for the Eddie Money opening up part).  I have, at times, wished it was something like REM or Pop Will Eat Itself or New Order. What was your first show… or what do you *wish* it was?