Show Date: October 21st, 2017
On Saturday night I set out on an intrepid voyage into a wind fueled torrential rainstorm. The kind of rainstorm that shoots straight into your face, then sideways, and then somehow up underneath your hoodie. What is even the point of wearing a jacket? I SHOULD HAVE JUST WORN A TARP. There are very few things I'll brave a rainy hell for, and a night of comforting songs by the likes of Courtney Barnett & Kurt Vile is definitely one of them.
Courtney's wife Jen Cloher opened up the night, surrounded by a stage full of gear swaddled in black sheets. I felt like I was suddenly in an attic or an abandoned classy drawing room, treated to an intimate show with only Jen and her guitar. She chatted with the audience like we were old friends, relating how difficult it can be for her when Courtney's on tour and she only has Bubbles the cat to keep her company. "Bubbles is a bitch," she declared, as she ripped into "Forgot Myself," about her time alone. She loved telling stories and expanded on her Galaga addiction as a 10 year old at her local arcade, pretending to be a boy named John so she wouldn't be shunned by the neighborhood male gamers. It later lead to her track "Strong Woman," featuring a gritty Patti Smith like snarl throughout. Jen was absolutely charming, and I'm sure seeing her with a full band (including Courtney on guitar,) would be stunning. They'll be returning to Seattle at Barboza in January!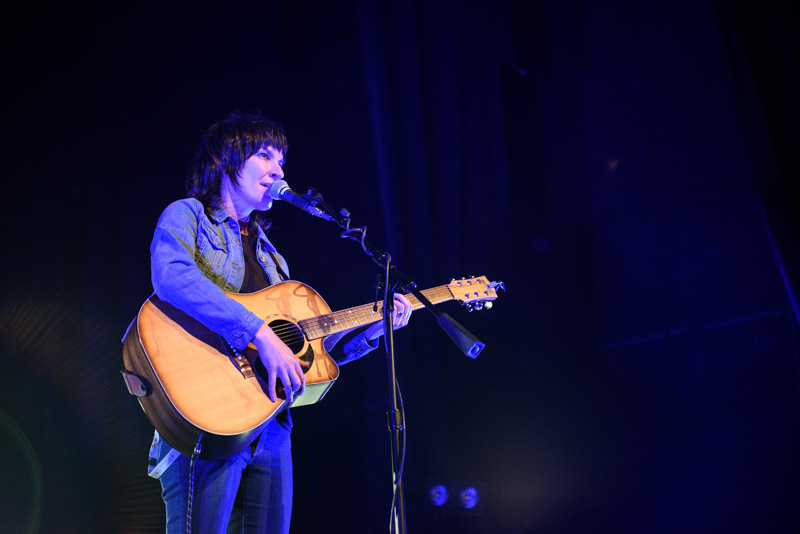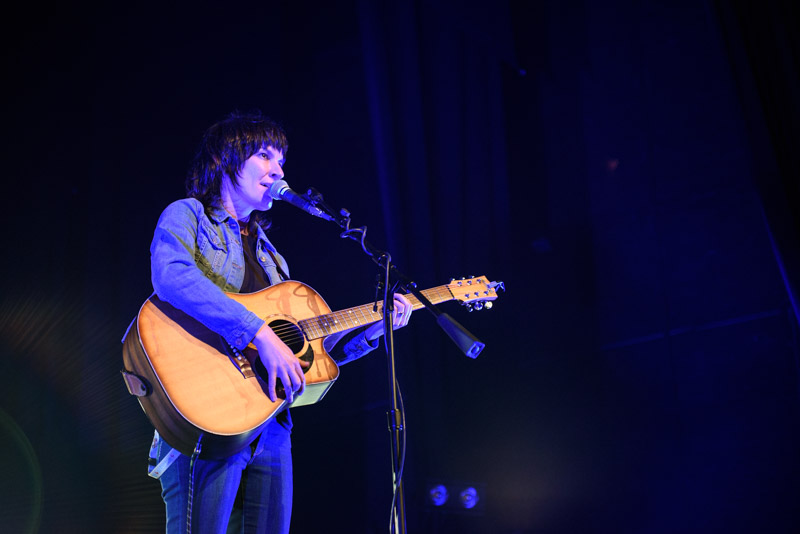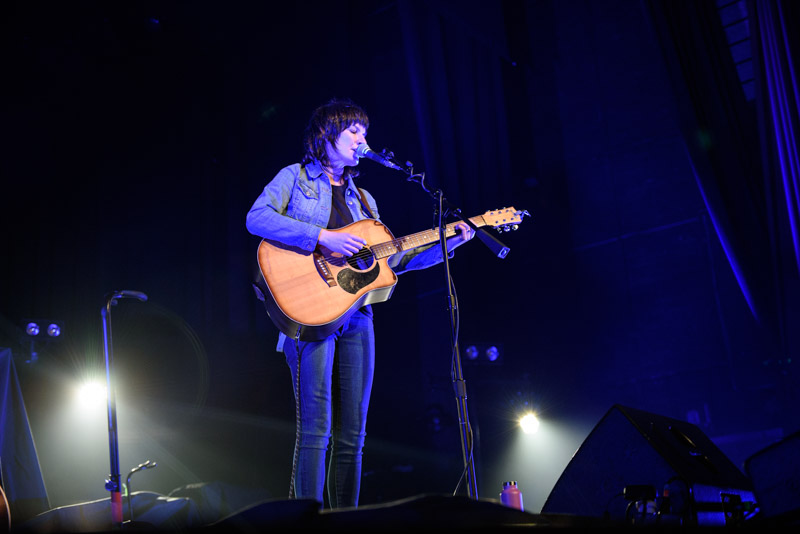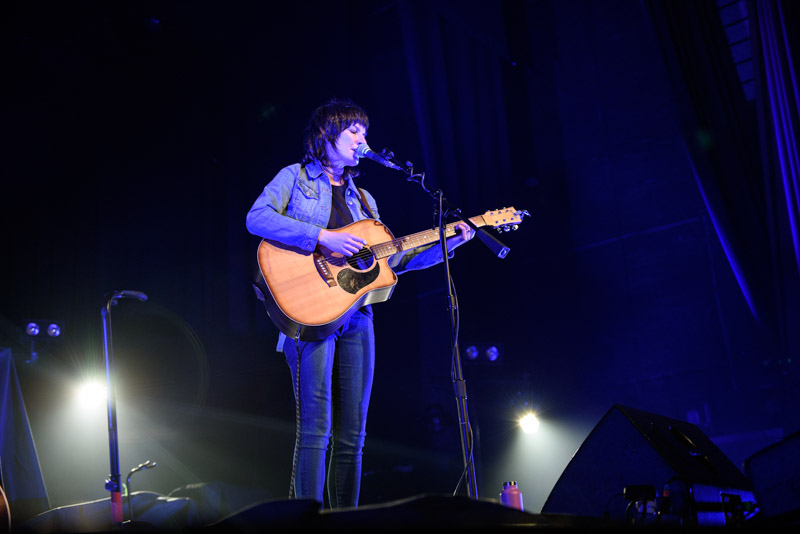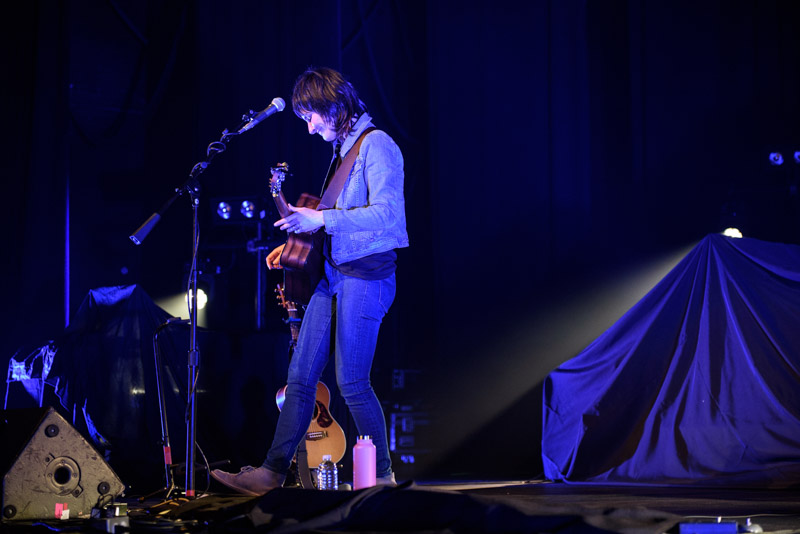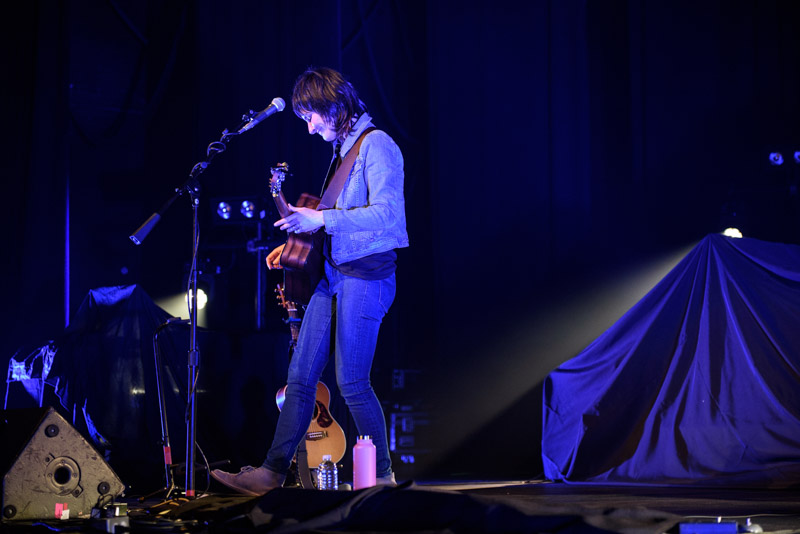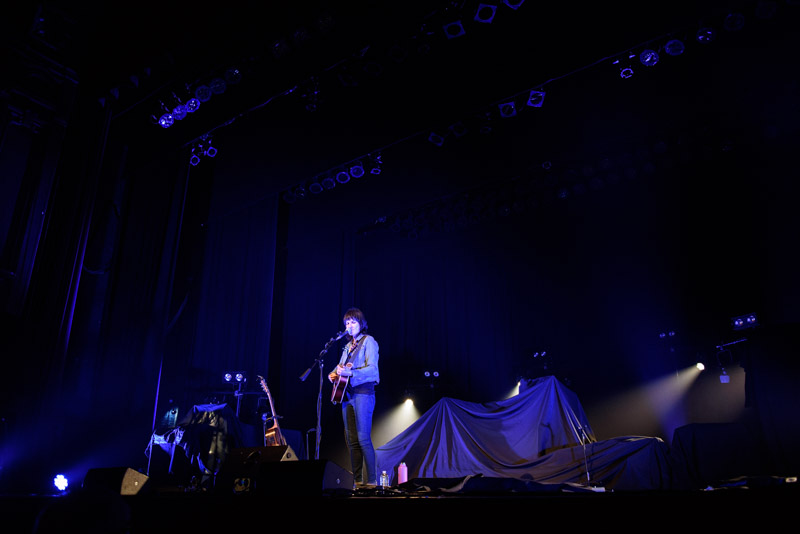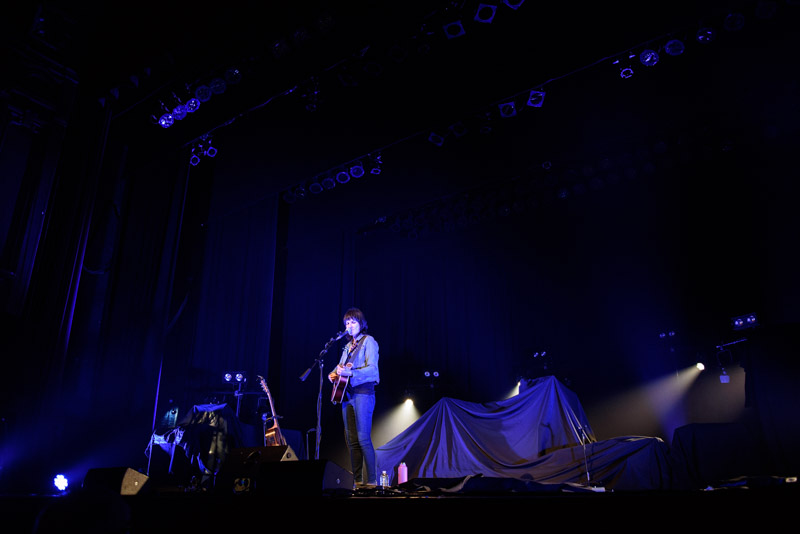 The spooky sheets were removed and the adorable CB & KV drumhead was exposed. Courtney Barnett & Kurt Vile hit the stage to cheers and launched into "Over Everything," calmly singing back and forth about their songwriting experiences, both completely in their own heads, but feeding off each other's presence on stage. Their vocal lines complemented each other brilliantly, and the audience could already tell this would be a night to remember. Though it must have been hard to see through all that hair, Kurt began to catch Courtney's eye and smile during "Continental Breakfast," clearly beginning to warm up to the crowd and put on a rocker of a show with his buddy. Though he remained pretty still overall in classic Kurt fashion, he'd periodically do these minute guitar solo spasms, definitely enjoying the new songs and energy Courtney automatically brought to the stage.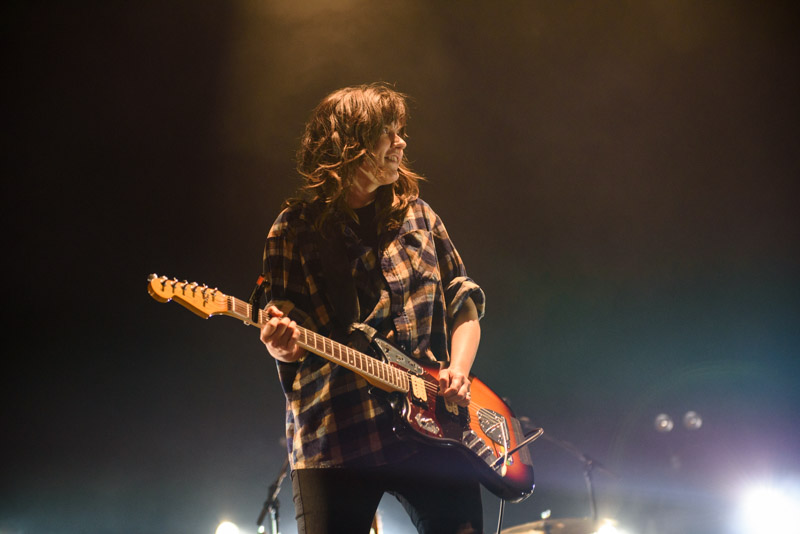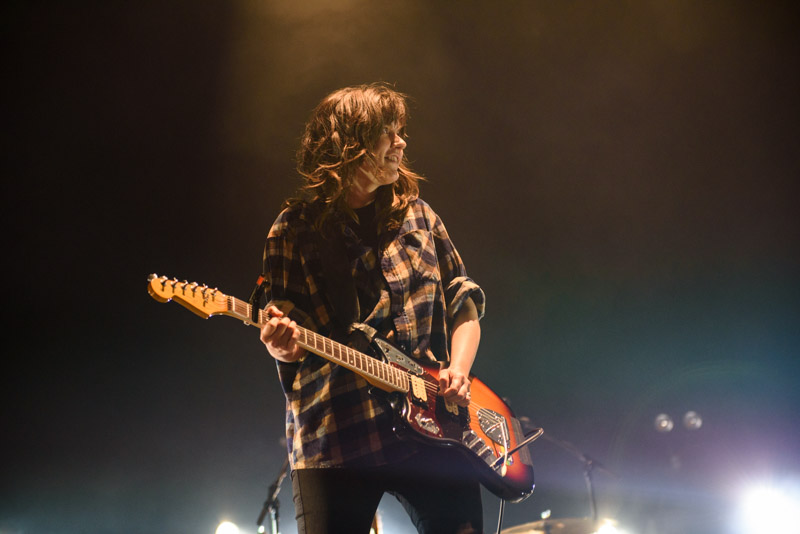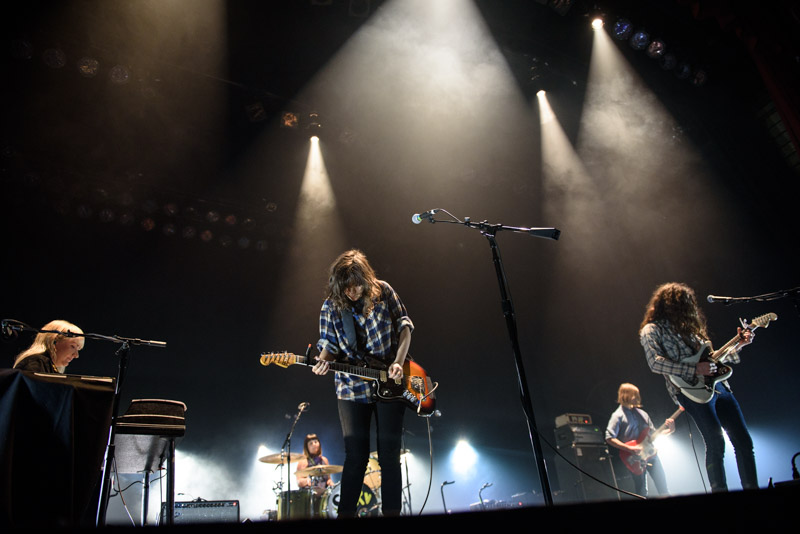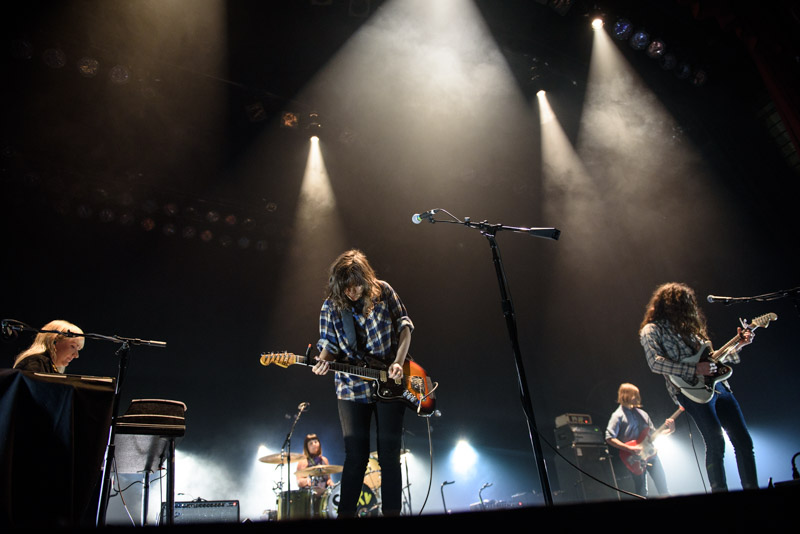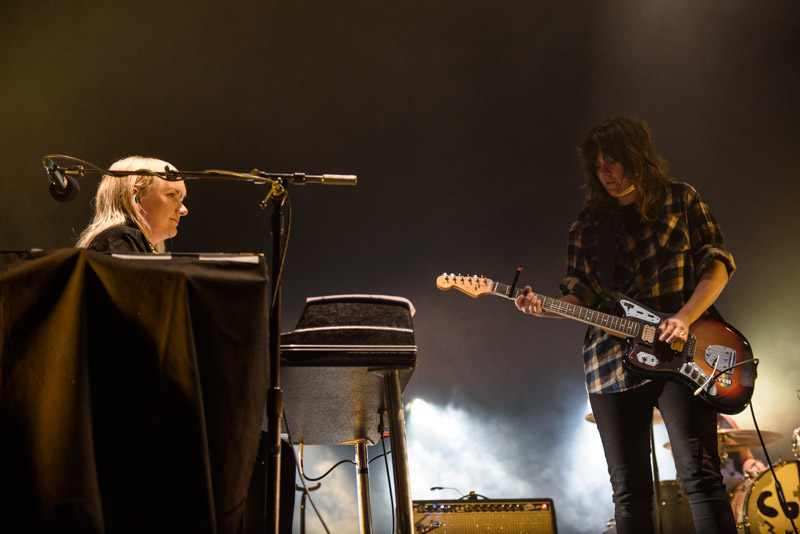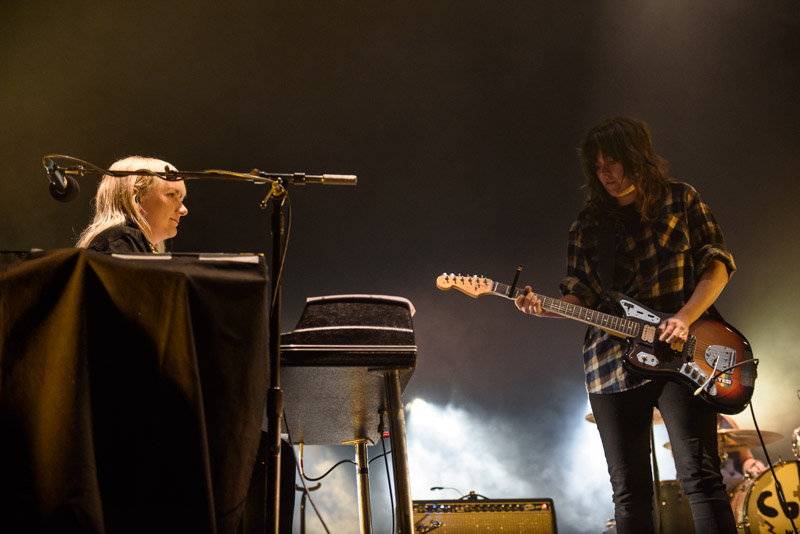 Throughout the night, they traded off covering each other's songs, adding a new dimension to them with additional harmonies or trading out who took the lead. As they started Courtney Barnett's "Outta the Woodwork," Kurt mentioned, "This is probably my favorite song." Separately, these two musicians are undeniably talented, but as a pair they are simply captivating and give off a collective coziness. They create the type of songs you never want to leave.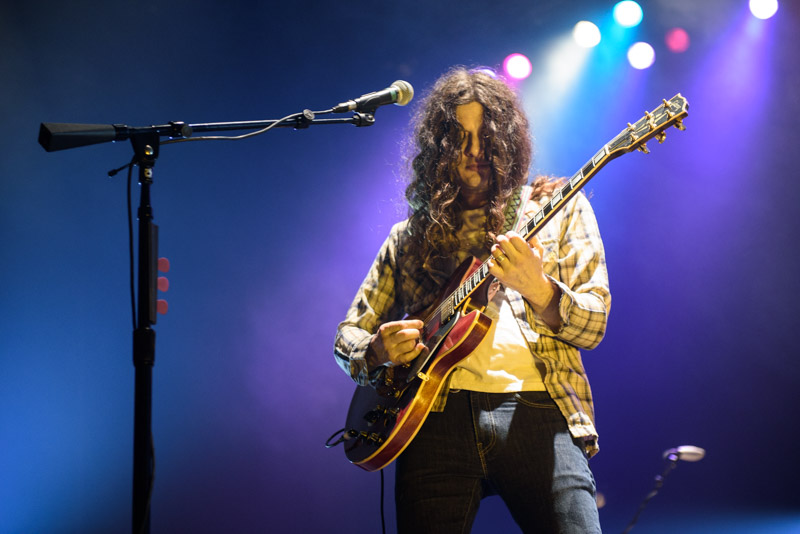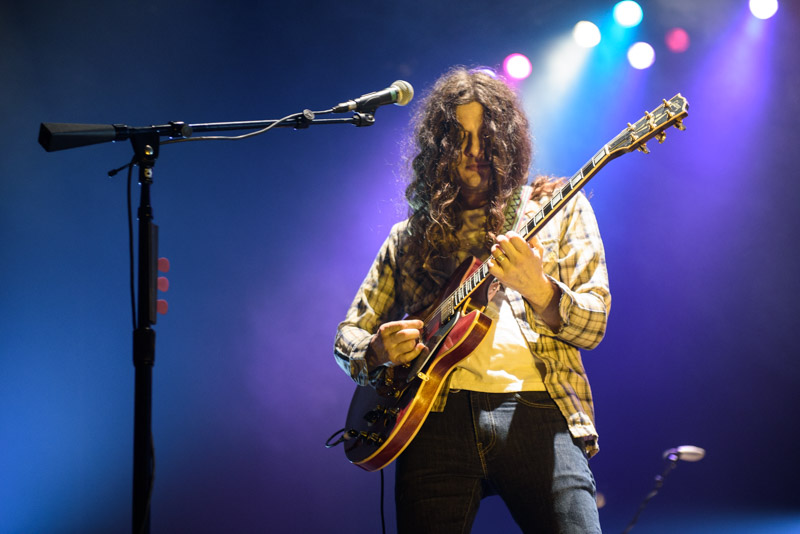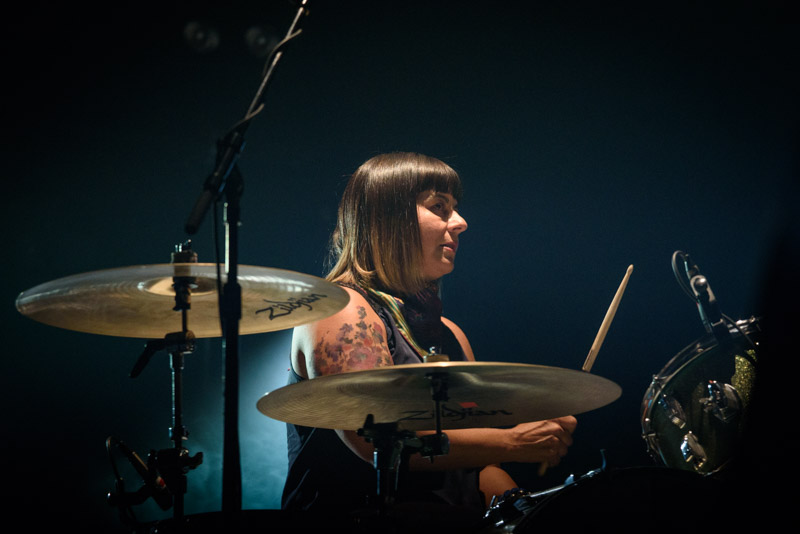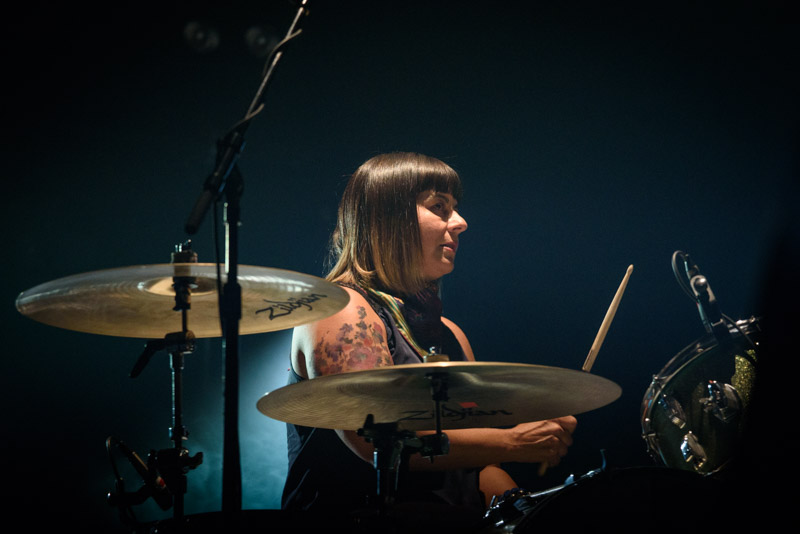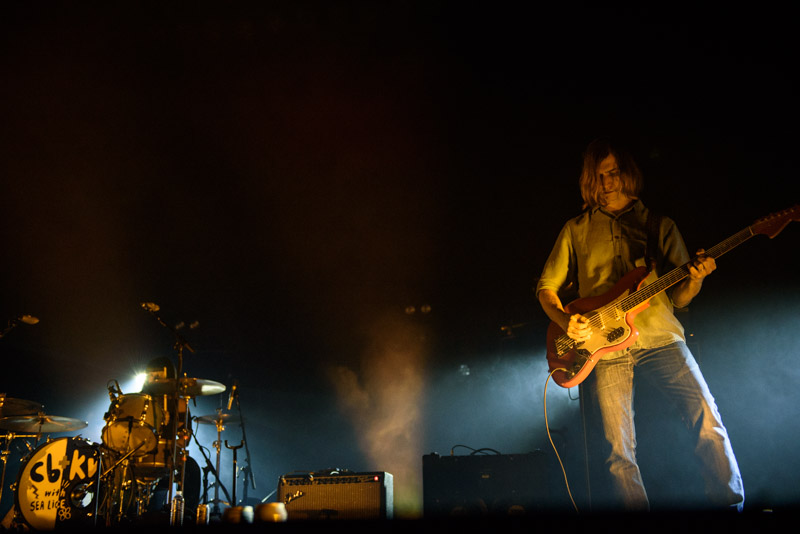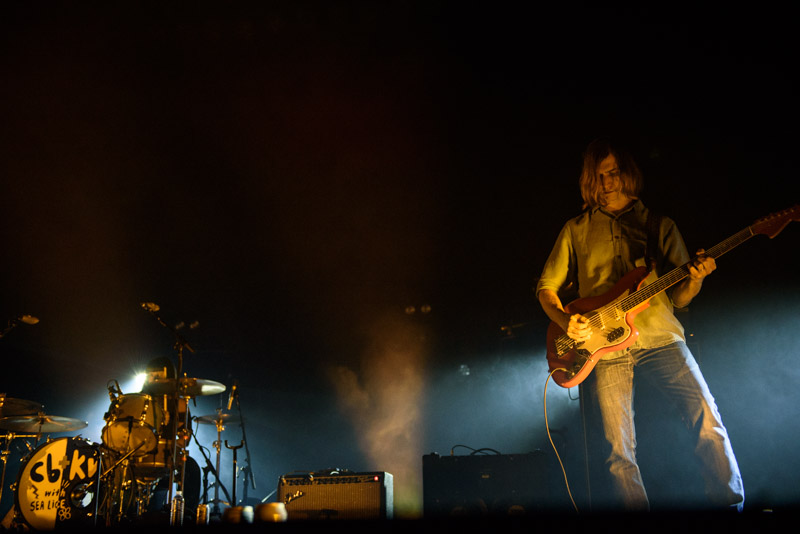 Since the Moore is seated, you could clearly see the division of Courtney versus Kurt fans. Courtney's fans were mildly raucous, standing up and dancing for her songs throughout the show, with a sporadic "Get up and dance!" yelped out to the rest of the crowd. Though I have to say the most animated of all was the #1 fan of new track, "Blue Cheese," who rushed up to the stage, and began jumping, pointing, and singing along with Kurt.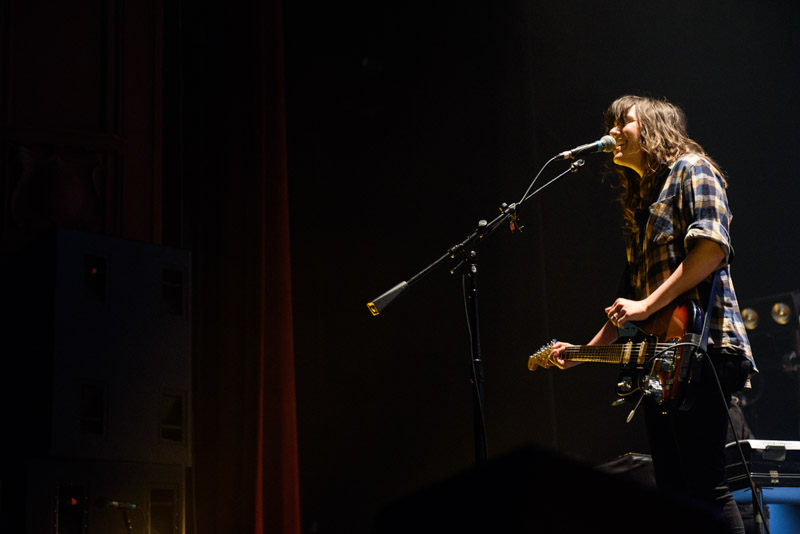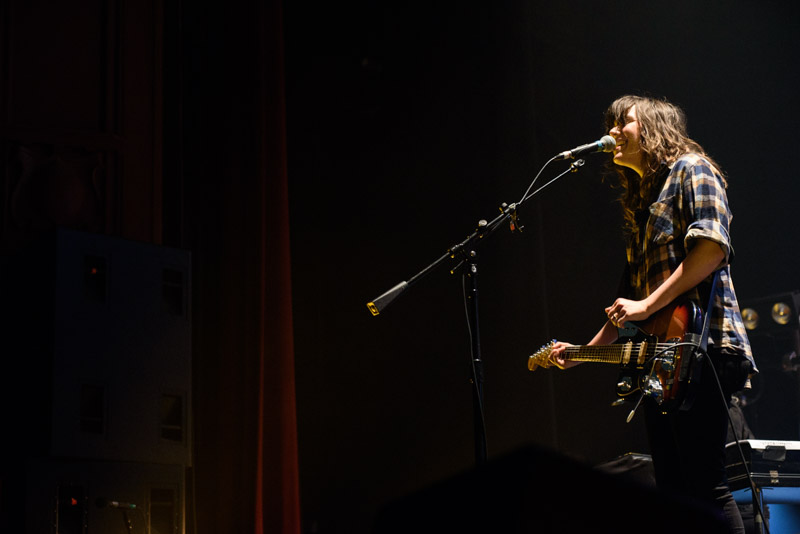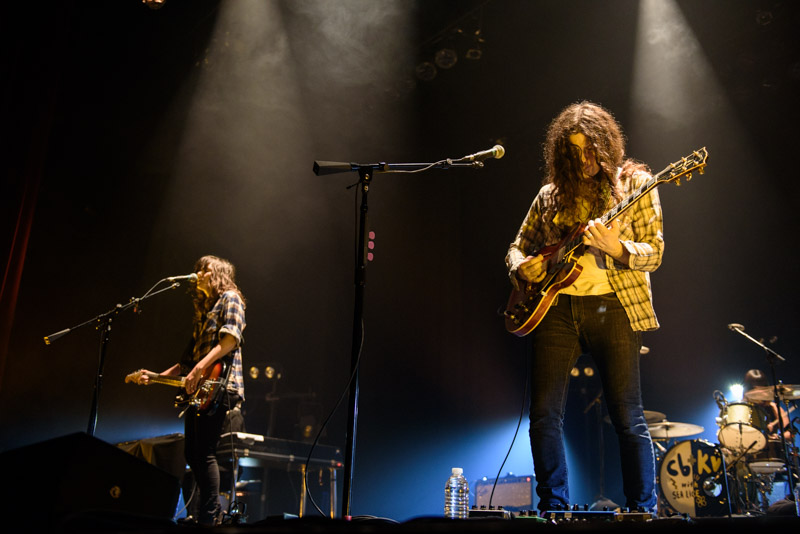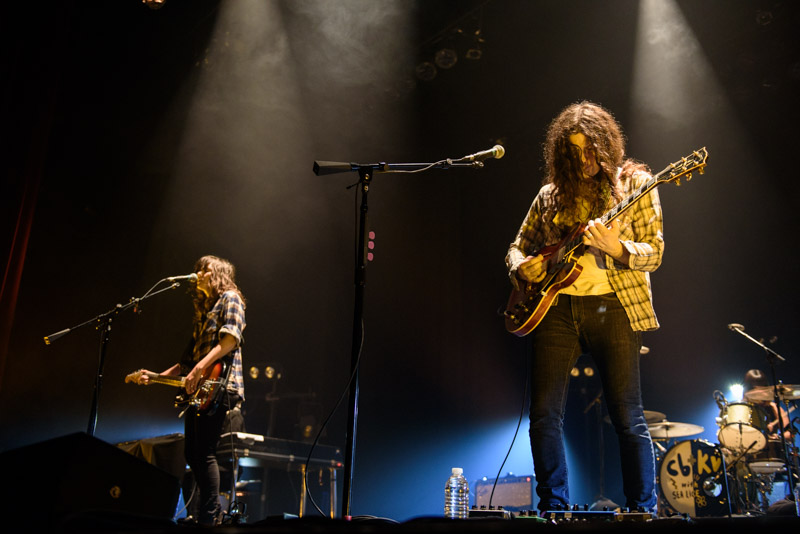 Though they weren't big on talking in between songs, it was clear this friendship means a lot to them both, as Kurt expressed, "You're beautiful Courtney," and she let out a huge grin before they kicked out another song. They finished the night out with a fantastic rendition of Courtney's "Avant Gardener," and much of the audience finally stood up to dance along. I can't wait to go out and get Lotta Sea Lice, since it's a pleasant reminder that even though life can drag you down, it'll all work out if you've got great friends to get you through it.
Photos by Brady Harvey