Show Date: November 11th, 2017
The anticipation was palpable in the lobby as newcomers continuously rushed to the merch table, eager to check out the wares and Daniel Johnston's unique sketches available for purchase. There were several binders strewn about and each were chock full of drawings signed by the artist with only a few doubles amongst them. Many were classic superheros or scenes from Daniel's life. My favorite though, had to be an extreme closeup of a desperate and weeping face, stating "I get overly emotional…………about ducks." I'm still kicking myself for not buying it straightaway.
This juxtaposed theme of experiencing intense emotions along with hysterical laughter continued with my first viewing of documentary film, The Devil and Daniel Johnston, which opened the night in the darkened theater. Though I'd known Daniel had dealt with mental illness throughout the course of his life, I hadn't fathomed the extent to which he suffered. It's a brutally honest story about clinging on to a grandiose dream, while constantly battling the devils of schizophrenia and manic depression. I could write pages on the film alone, but I'm not going to. Just make sure you see it someday.
After a quick intermission the lights came back up on the stage revealing the man himself and members of Built to Spill. As the simplistic chords of "Walking the Cow" clanged on a nearby piano, Daniel seemed to slowly break out of his shell. Though he needed to sit and could no longer play any instruments, his voice still rang true, determined to escape from his body and sing his songs to the packed auditorium. His hands shook along with the beat, likely tremors caused by his schizophrenia, but I imagined it was simply his hands missing their beloved keyboard.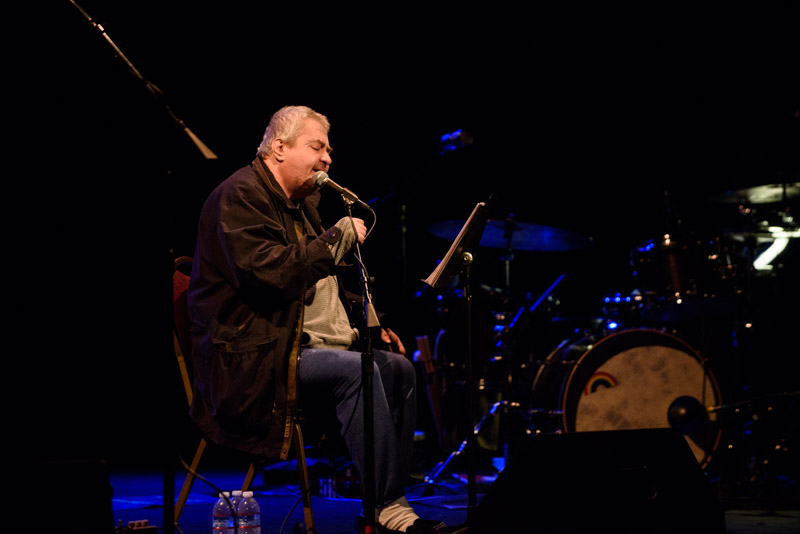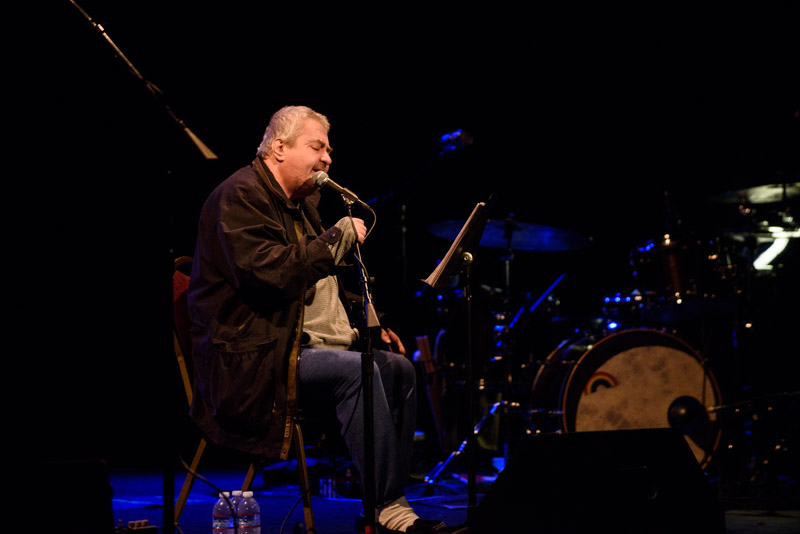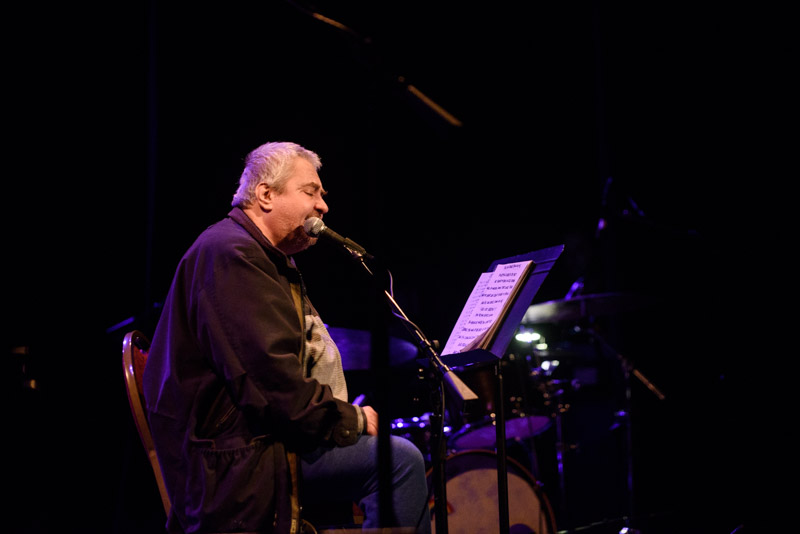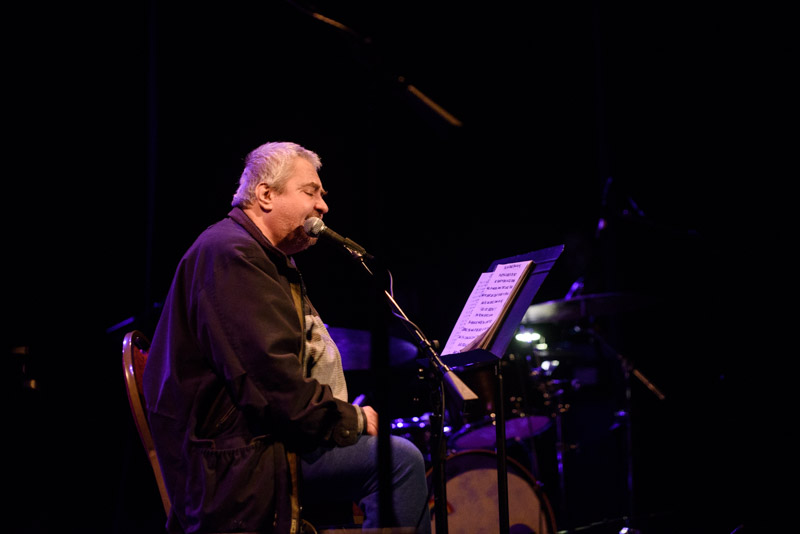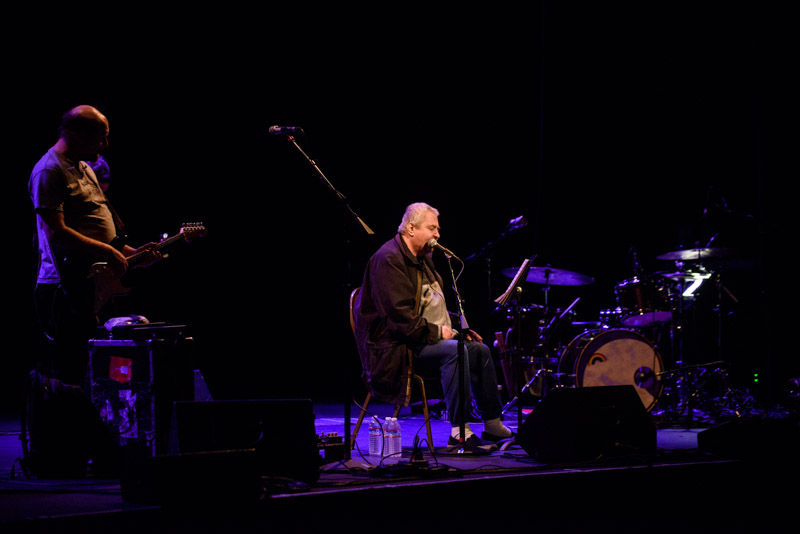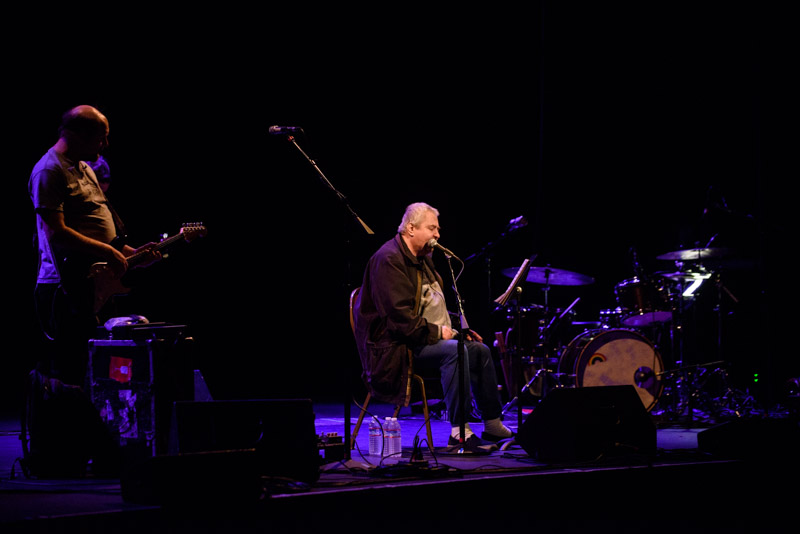 Doug Martsch of Built to Spill exuded almost a mother hen like demeanor, watching over Daniel's every move and periodically adjusting his mic stand. With Johnston's tendency to work within his own time signature, the band had to be ready to move with him at any moment. As they launched into "Fake Records of Rock and Roll," the set transitioned from being slightly precarious into a genuine rock n' roller. The super fan in front of me began swinging her hair around from her seat like she was at a Van Halen show in the '80s. Johnston's songs began to take over the room, with harmonies on tracks like "Honey I Sure Miss You," bouncing from both the stage and the audience. Built to Spill brought a renewed life to the simple orchestrations, boosting "Museum of Love" and "My Life is Starting Over Again" into raucous indie rock sing alongs. The latter felt especially poignant as the lyrics read "My friends, say I'm back again. My life is starting over again. Over again. My fame is spreading across the land. Now I've got me a band. Got me a band." Daniel's exuberance filled the entire auditorium.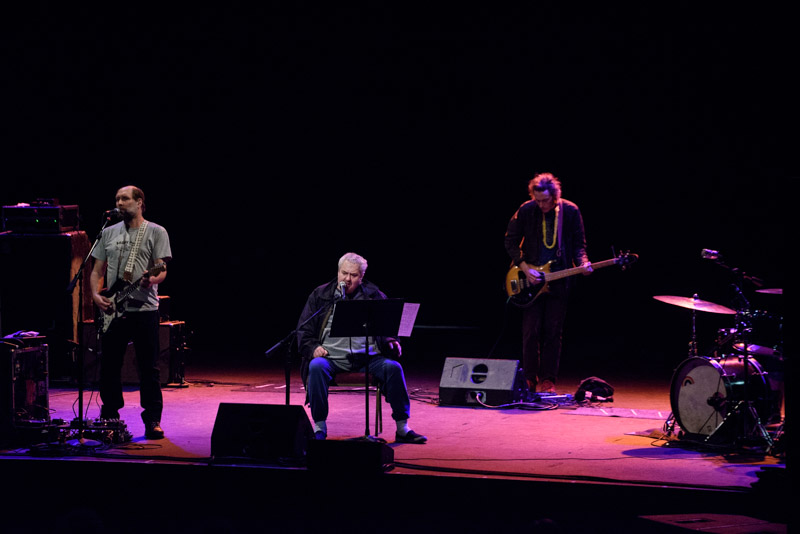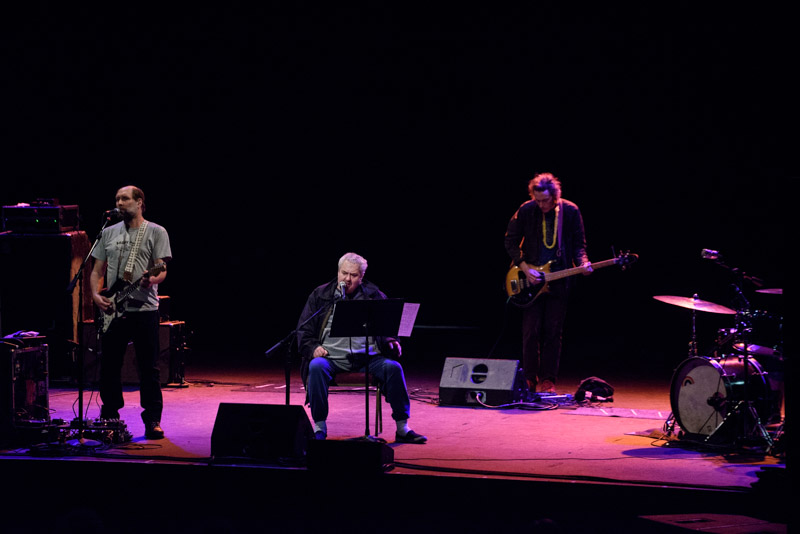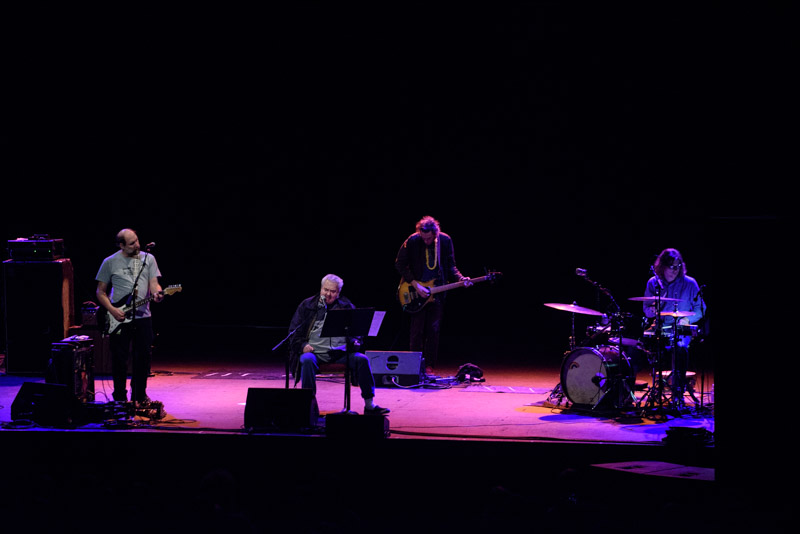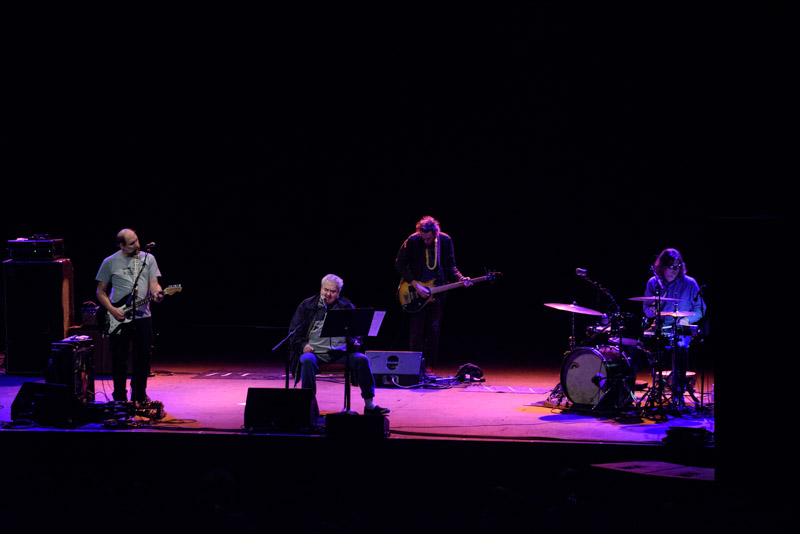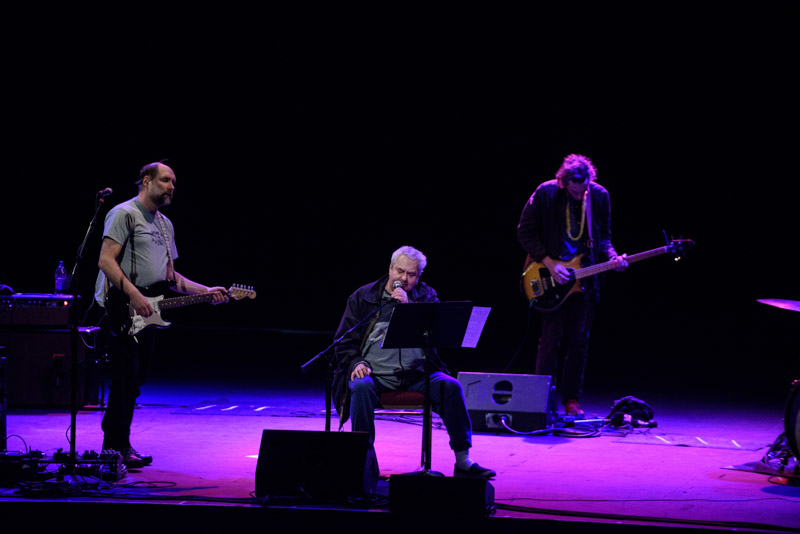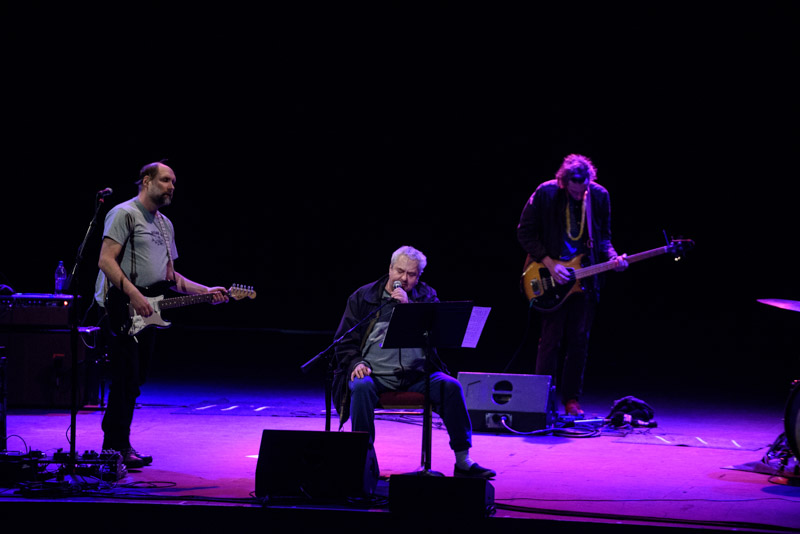 After a lengthy set, Daniel announced, "My Christmas wish is that True Love Will Find You in the End." As the band finished the song, to the subdued surprise of the other musicians, Daniel kept singing, emulating the Beatles with "and in the end, the love you make is even like a piece of cake." He finished to uproarious applause and a standing ovation. He thanked the audience with a quick wave and an even quicker exit. The artist needed a rest.
In a recent interview with the New York Times, Johnston's family expressed that due to his deteriorating mental health, this may be Daniel's final tour. Daniel himself seemed surprised to hear the news.  If this is indeed Daniel Johnston's last tour, he's won over the respect of countless critics and musicians the world over who cover his work every day. Daniel Johnston's legacy is timeless, and he's not going anywhere. He's finally made it. 
Photos by Brady Harvey