For you Death Cab superfans out there — and we know you're out there — we come bearing good tidings. Death Cab have not only released cover art for the forthcoming release Narrow Stairs, but have also made the debut single from the record available for purchase.
Here's that cover art. I'm not sure what I think of it yet…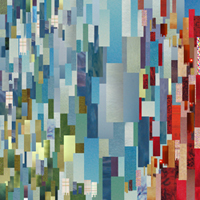 And here is a link to buy the debut single, called "I Will Possess Your Heart." Update: Read the TIG review of the"I Will Possess Your Heart" single.
For those of you who'd rather await the entire record, it will be available May 13th.
What do you all think of the artwork/song?