Australia has been pumping out incredibly talented psych bands these days who know how to make my head hurt, in all the right ways. It's always a treat to see Aussie bands this far north and Tuesday's show definitely didn't let me down! They sure did bring the lights down low though to set the mood and I've personally deemed this the 2017 "Douse the Light Tour™." Hope you enjoy film grain!
First act of the night was the newly minted Aussie supergroup Tropical Fuck Storm, featuring members of The Drones, Palm Springs, and High Tension. I have to say, it's extremely refreshing to see a rock act take the stage with 3 badass ladies and only one dude. TFS opened the show with growling, fuzzed out bass, spooky guitar riffs and sneering vocals. They wavered from "LOUD AS BALLS," to almost a spoken word softness. At times it felt their music was missing something, but I have absolutely no idea what it would be. Needless to say, a look of confusion rarely left my face. I do have to give them props for fantastic three part harmonies though. Maybe their band name really says it all, and they're still working on refining their sound? They're releasing music over the next few months on a batch of 7 inches. Check it out and YOU BE THE JUDGE.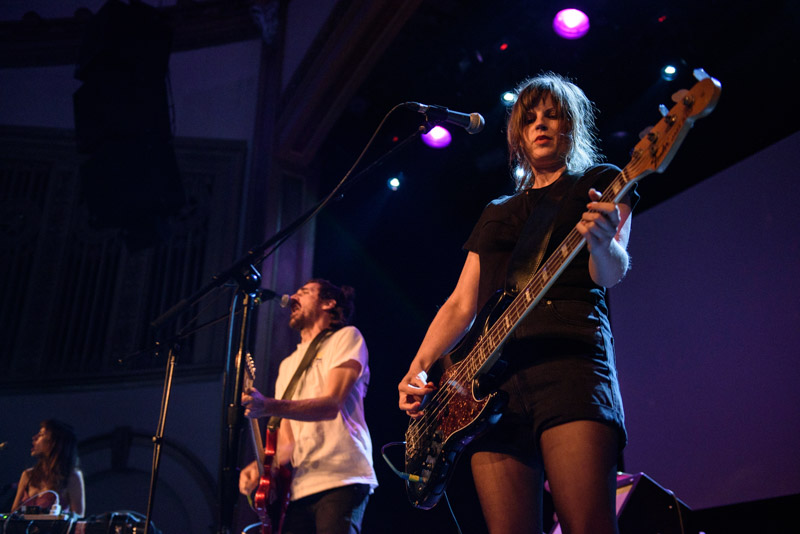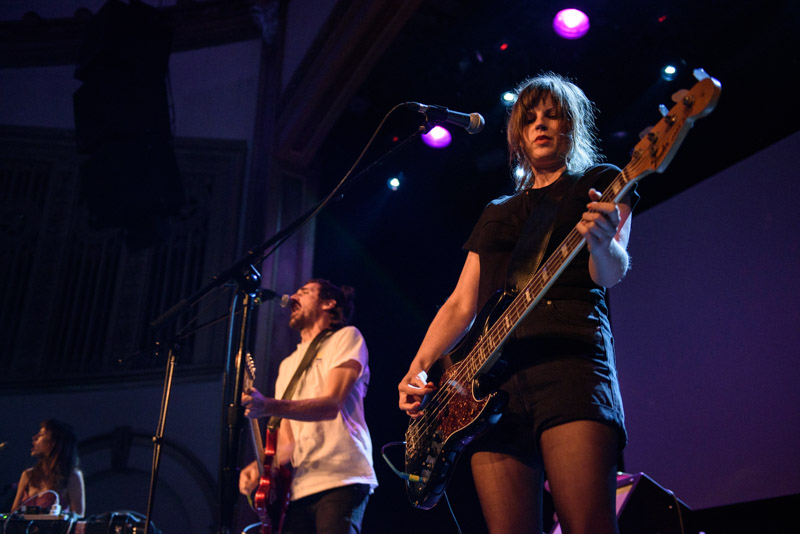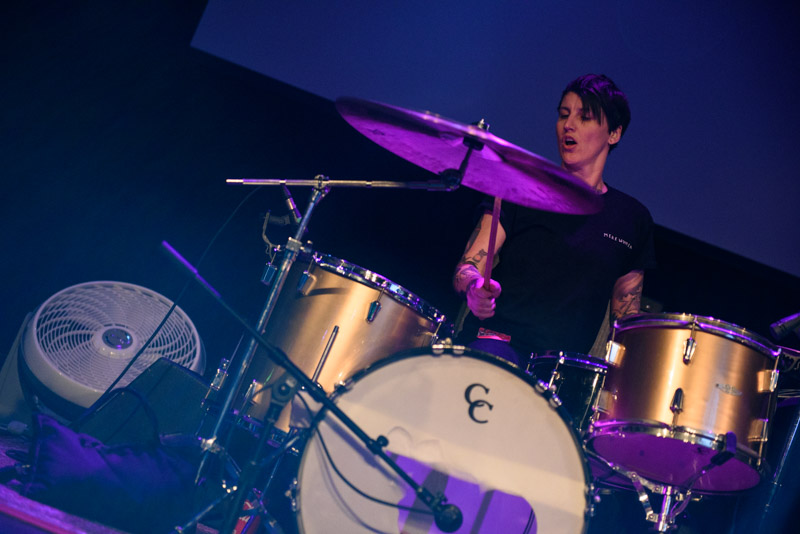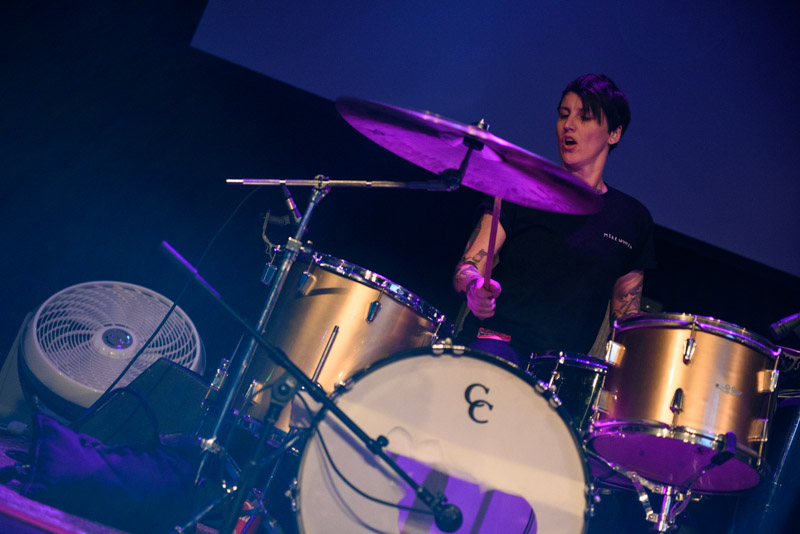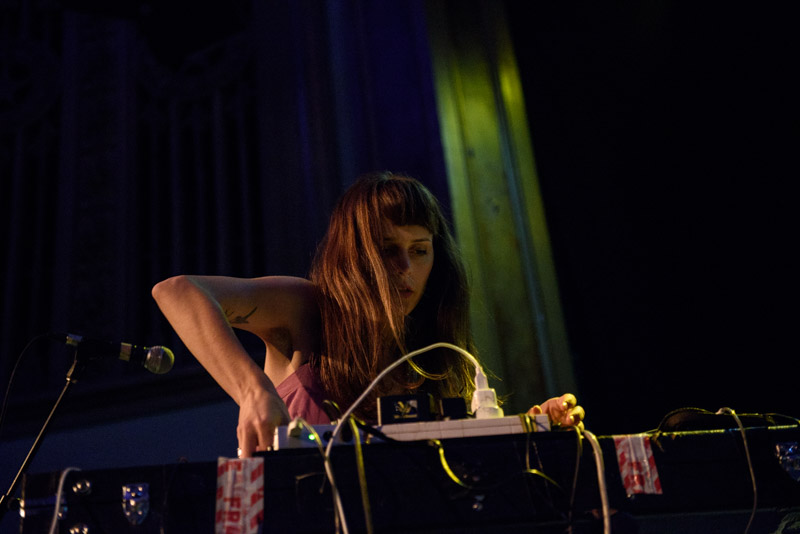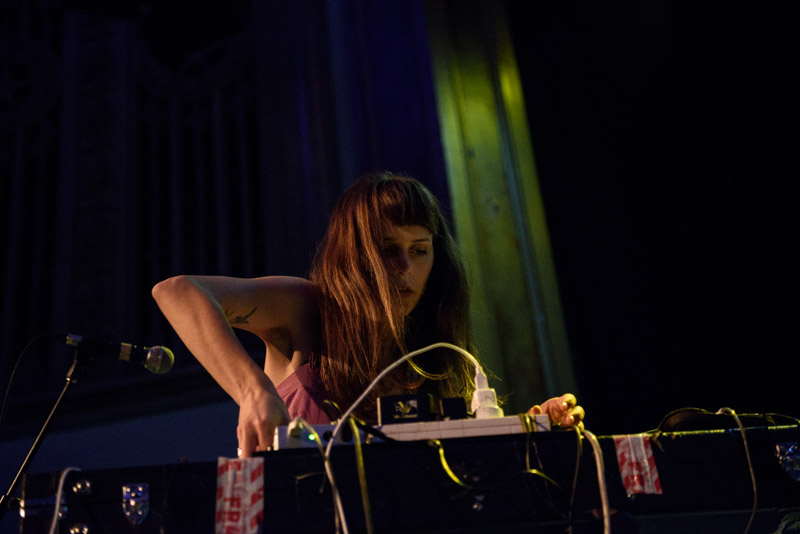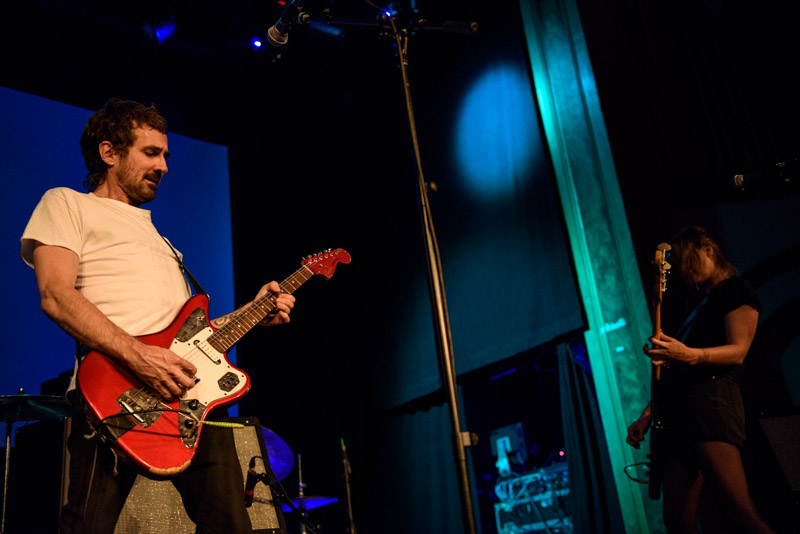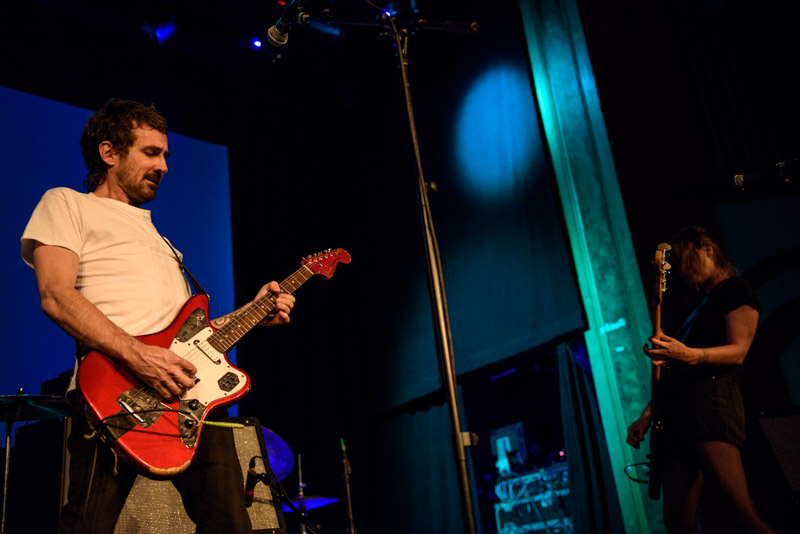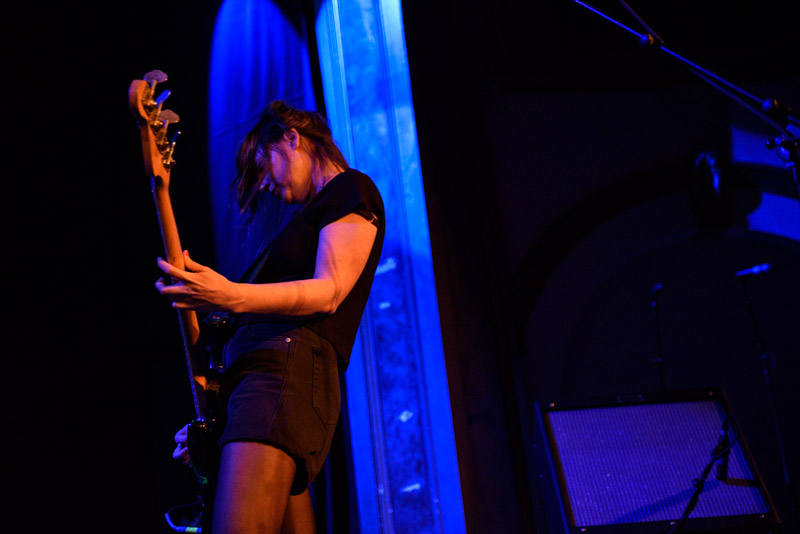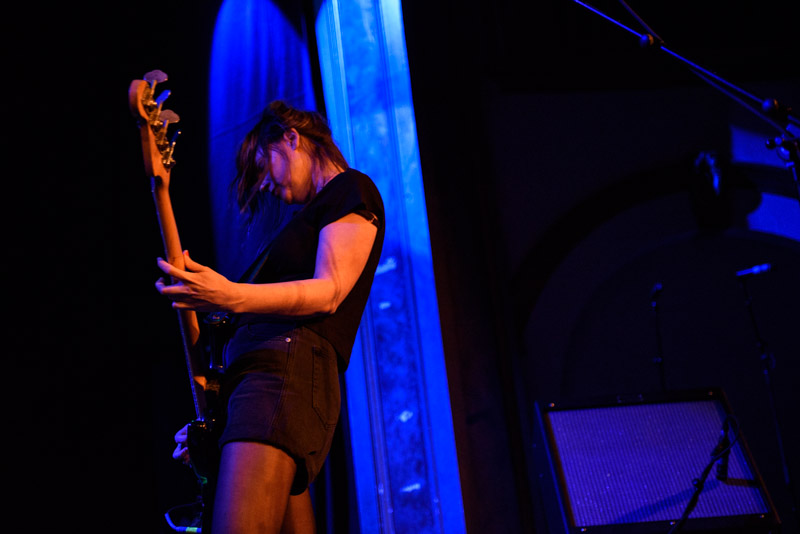 Releasing 4 albums this year alone, King Gizzard & the Lizard Wizard is a prolific proggy psych rock powerhouse. On their newest records each song flows with ease into the next, creating a never ending riff filled opus, and conjuring up images of the classic snake eating it's own tail. Or you know maybe you're just into flipping the record back over and listening to it all over again. Whatever toots your snoot. Their live performance was no different and the audience, chock full of young babies, really dug their atonal psych jams. From the minute it started, the Gizzard lovers were spazzing in all directions, crashing into each other with hands aloft and internally screaming "Armpits AHOY!!" Let's be honest though, if you don't start dancing or at least automatically twitching when listening to King Gizzard you're probably dead. With distortion filled speedy licks, watery keys, harmonicas on acid, and double drum dueling action, what more could you want in life? Oh, a bitchin' flute solo? Yea they got that too. I'm always immensely impressed by their musicianship live and after seeing them again I've realized I really need to up my flute game. Hmm. Never thought I'd say that after High School.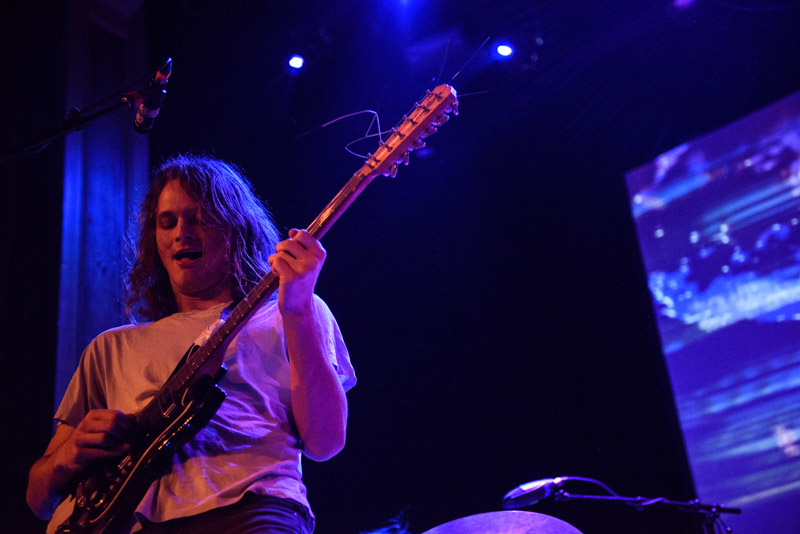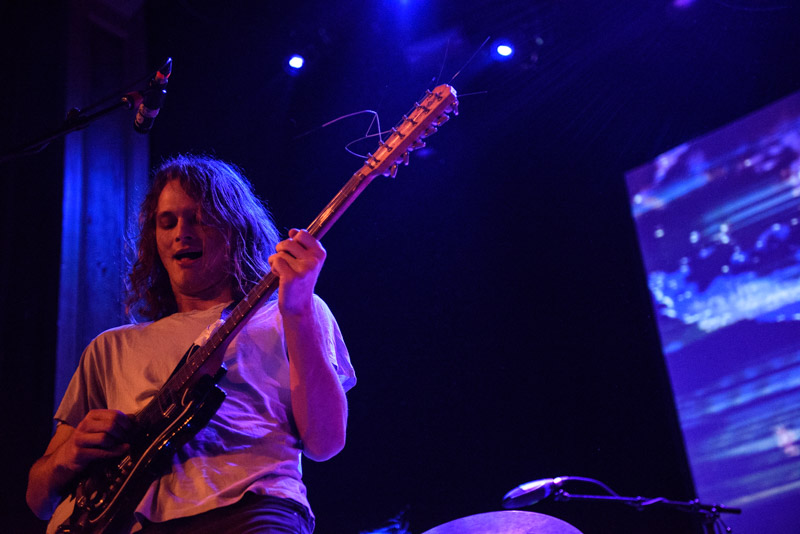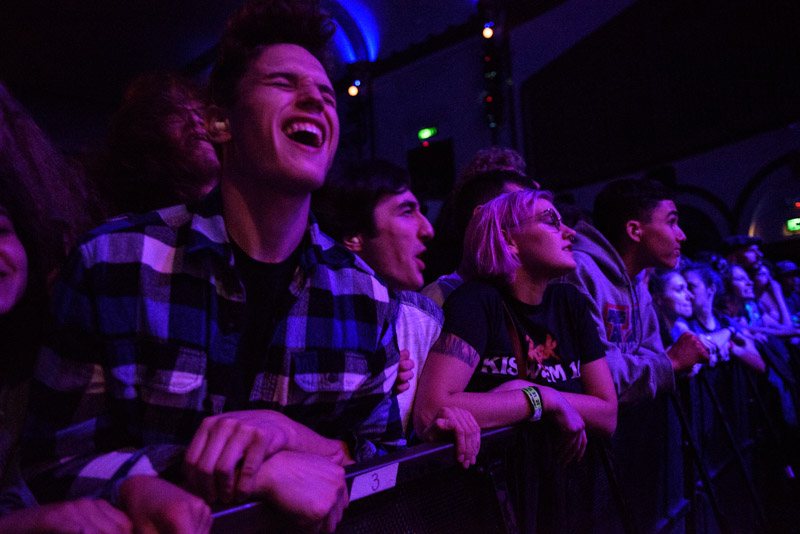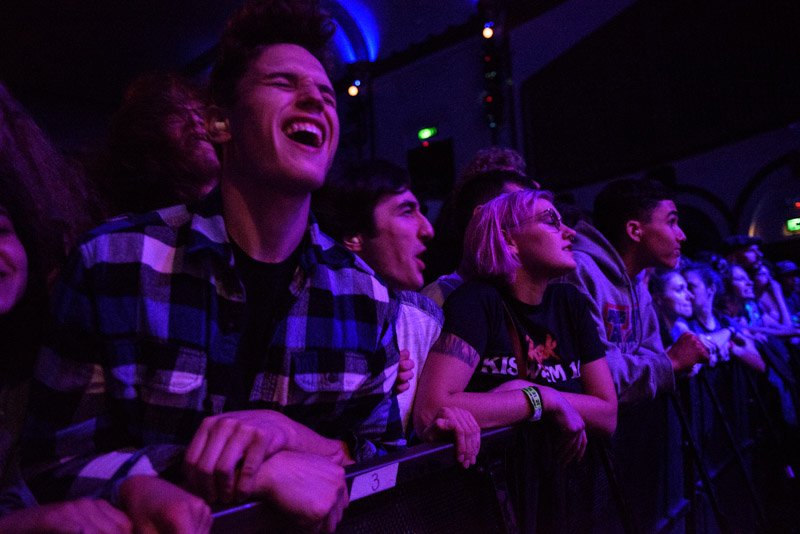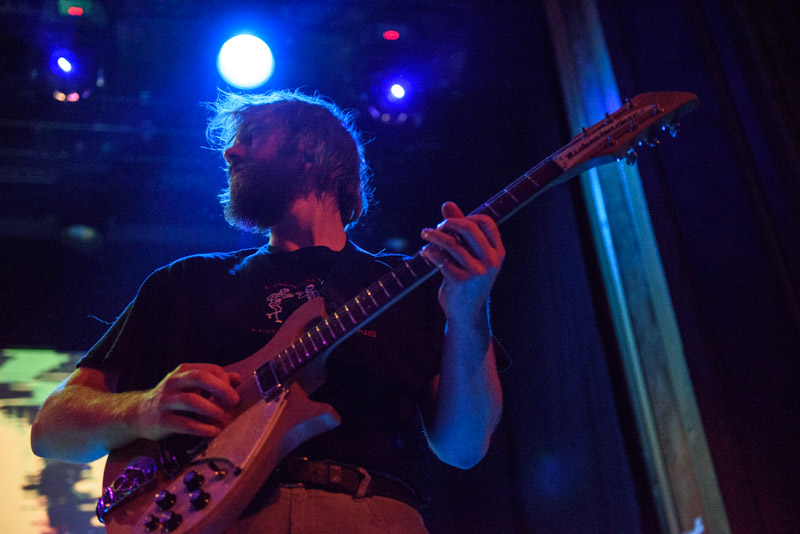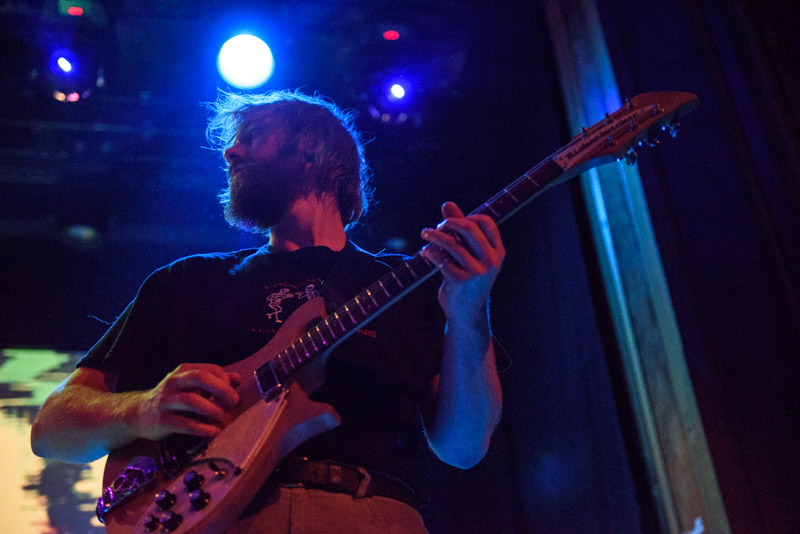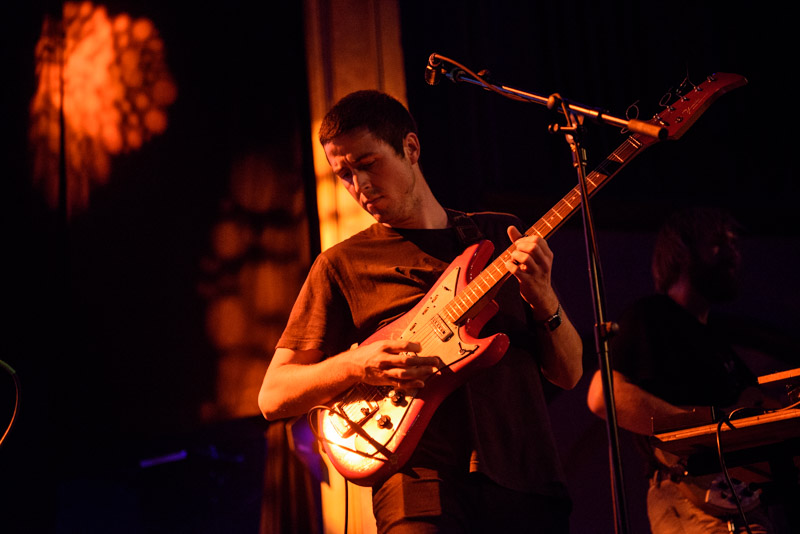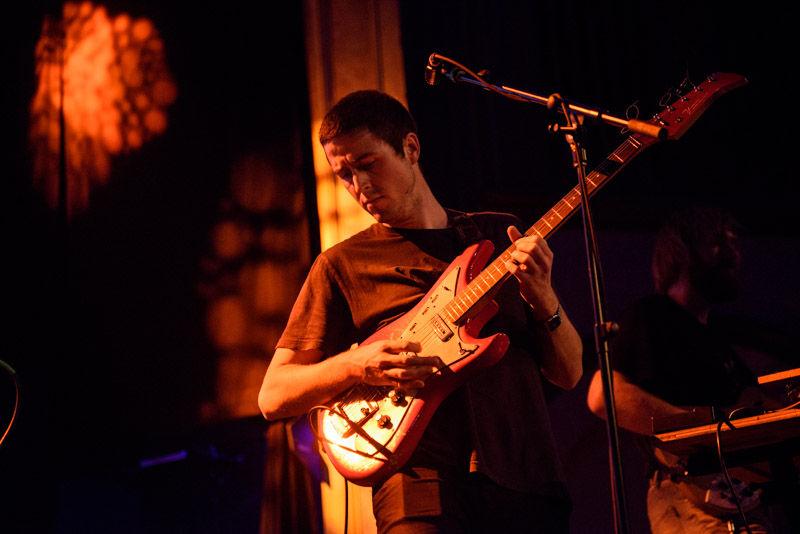 Stand outs of the night included "Rattlesnake," "Robot Stop," and the effervescent "Cellophane," each possibly appearing more than once in a reprise fashion. Their hypnotic visuals and cyclical song structures left me in a steady state of wiggly bliss.  If you're feeling an impending sense of doom these days, at least you can get through it rocking along to King Gizzard's version of coked up 60's Turkish psych rock. Plus maybe with their help you can conjure up a crazy goat headed bat or something to fight your enemies when we enter the apocalypse. Wouldn't hurt! I definitely recommend seeing them any time they come to town to dance it all out and cleanse your soul of dread. FIVE STARS!