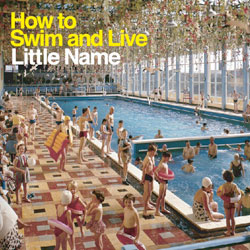 Do you like the beautiful, airy orchestration of Camera Obscura and Belle and Sebastian, the coyness of the Concretes and the dry Bacharach overtones of Gruff Rhys?
It's time for you to meet the Liverpool one-man-band, Little Name and the debut album How to Swim and Live (to be released on Oct 16, 2008 on Sleepy Records).
Here's a couple songs for you to download, listen, repeat:
Rumor has it that Saundrah (MaPC) and Chris (indiepages) have been loving this band for at least a month. Join the Sarah Records-esque peace train!