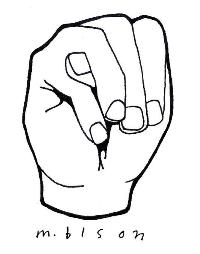 I've been charmed by M. Bison since we covered their December show at the High Dive. So when I popped in their six song EP, I was happy to hear that their recorded songs are just as dreamy and infectious. This quartet's songs mix of showtuney Ben Folds Five keyboards with singalong vocals (that every once in a while have a distinct Squeeze feel) and poppy guitar jabs.
Oddly I like ALL the songs on the EP, but my favorites are "Your Heart is an Organ" and "The White Whale."  YOU can choose your favorite right now as they've put all their songs on the M. Bison MySpace page for immediate listening downloading.
Even cuter, the EP's insert encourages sharing. On the insert, they wrote:  Thank You! Please feel free to distribute this at no cost to your friends!
I can only imagine that their show tonight (Monday, 1/21) at the High Dive (with Vibrant Society and TIG favs Tea Cozies) will be a hoot.