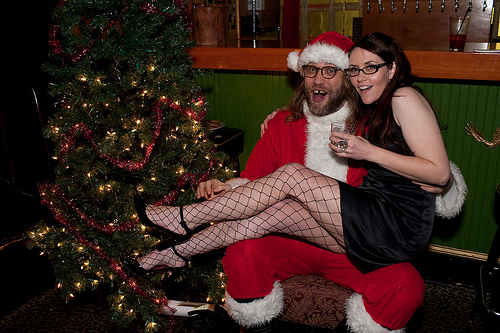 Thanks again to everyone who came out and celebrated with us on Saturday night.
The music was amazing and the special guests were joyously great… and best of all, we raised a nice wad of money for Solid Ground, a local charity that helps homeless and near homeless families of Seattle.
Our lovely and talented photographer Laura Musselman has posted her photos of YOU and Santa John Roderick for your downloading. We expect to see them in some of your 2009 holiday cards!
Here's the flickr set for your downloading fun!
(super huge thanks again to Santa John and our merch gal Jenny George!)