Show Date: October 25th, 2017
The lights went out as Brian Eno's "Deep Blue Day" sliced through the noisy crowd, and some dude near me yelled, "This is from Trainspotting!" Yea thanks bud I got that already. Slowdive took the stage and set into "Slomo," track one off their new self-titled record and their first in 22 years. The sound was disarmingly gorgeous. Accompanied by vibrant color infused watery visuals, the band seemed to melt away into the background as the goopy shapes washed over them, transporting the audience into a serene underwater haze. This sounded incredible. This was stunning. This would probably be one of the greatest shows any of us would see all year. As they kicked into slow growing "Catch the Breeze," the lights went up and out into the audience, at times giving off a strobe light effect as growling guitars dug into the mix, counter balanced by soothing ethereal vocal harmonies. "Wall of sound!" the yelling dude remarked. He wasn't wrong in the least.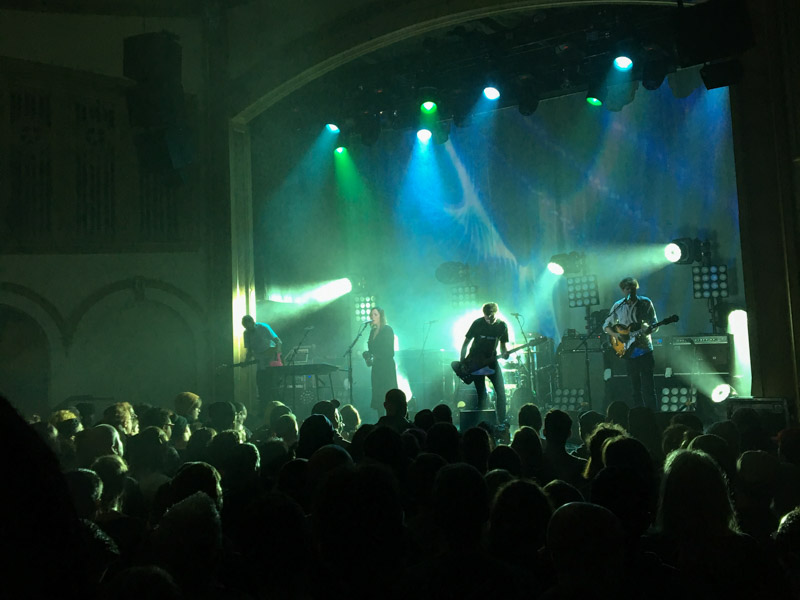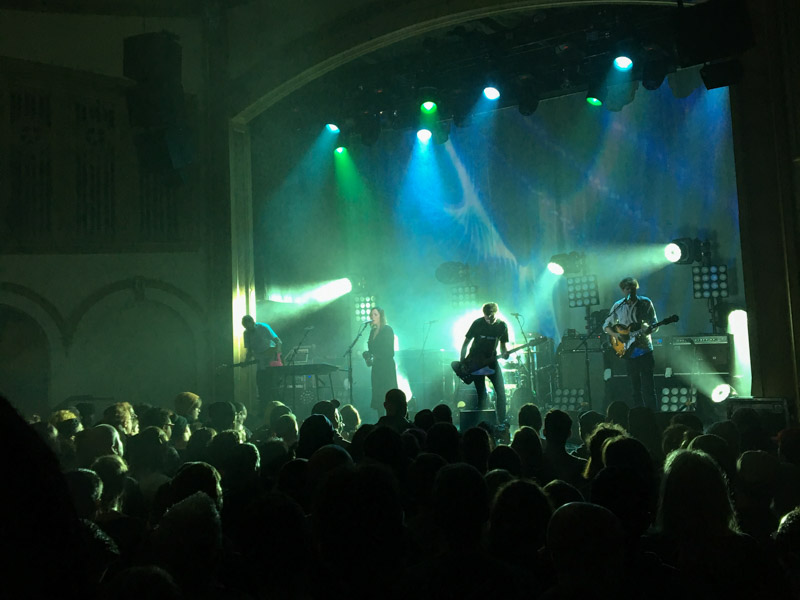 While much of the band seemed to prefer to stay in the shadows, as shoegaze bands are prone to do, vocalist Rachel Goswell met the audience's gaze throughout the entire show. Her eye contact gave the at times nearly overwhelming sound a comforting warmth. The sound was so all encompassing, you could feel it reverberate into your body up through your toes. It's Scorpio season right now, and I don't know about anybody else in attendance, but I was definitely having some feelings throughout their performance. Their sound was so beautiful that I'll admit it, my eyes got a little watery.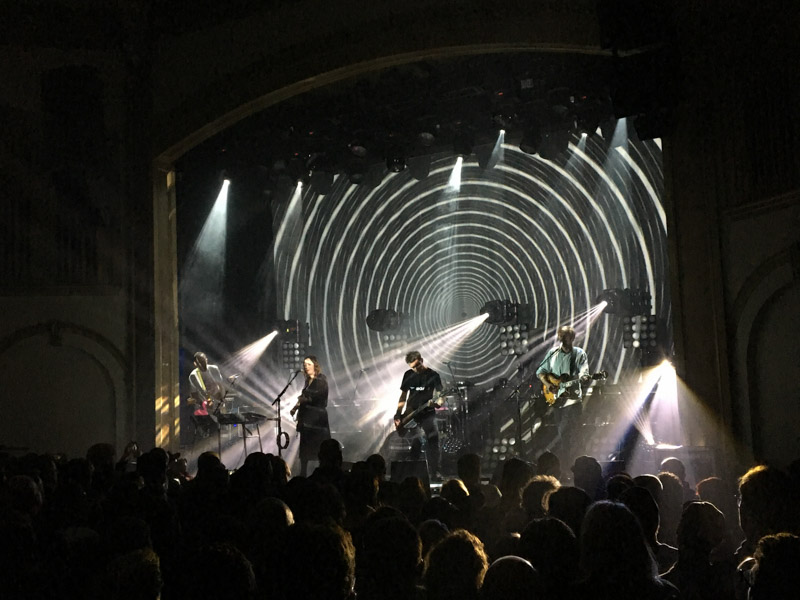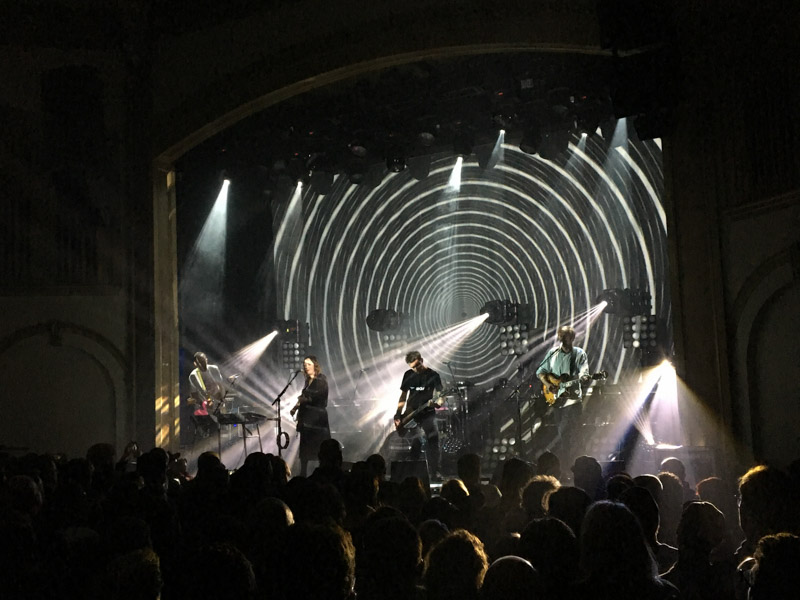 Before starting "As The Sun Hits," Rachel cleared up a long argued online debate about the lyrics. "It's with her cool things and her heaven, not coffins under heaven! Why would we want to sing about coffins?" she laughed. As they kicked into the song, the dude next to me started white man pointing to the beat at the stage. A bunch of other folks scattered randomly throughout the audience seemed simultaneously compelled to reach their arms to the sky, as if to embrace the sonic landscape itself. Slowdive had us in their grasp and it was hard to escape.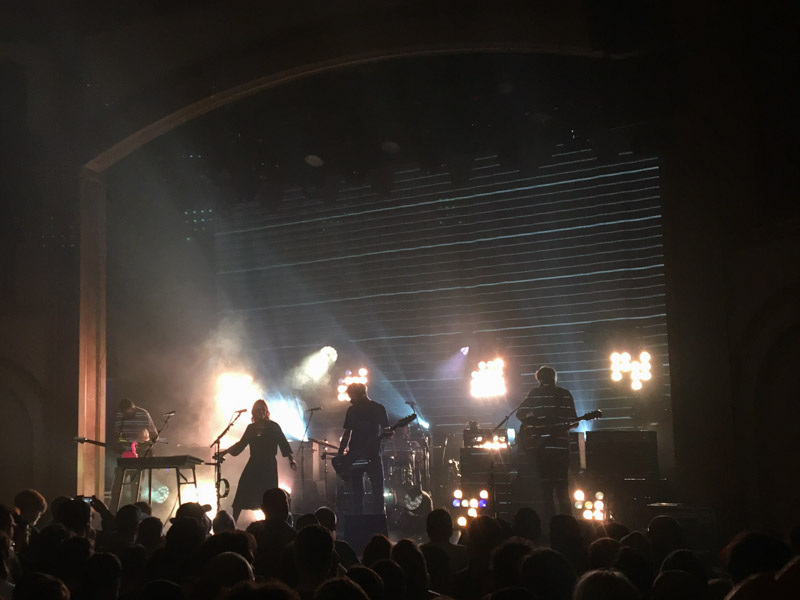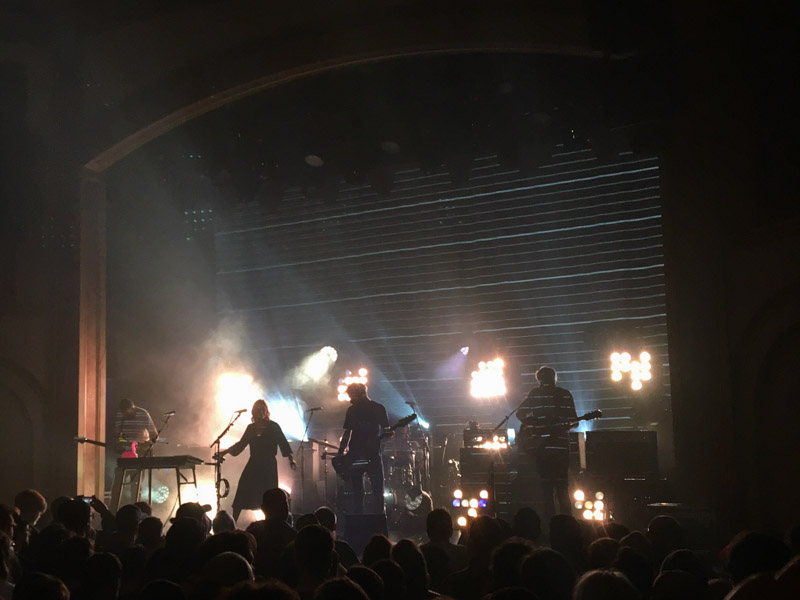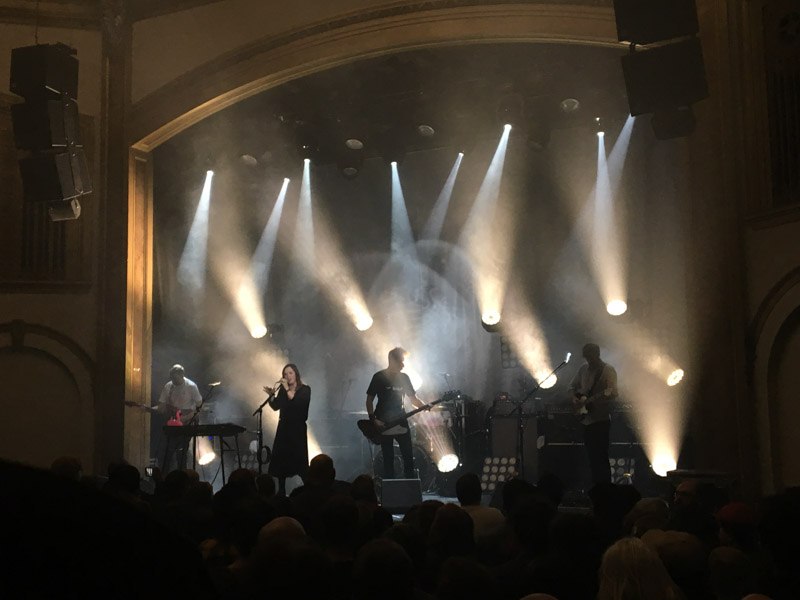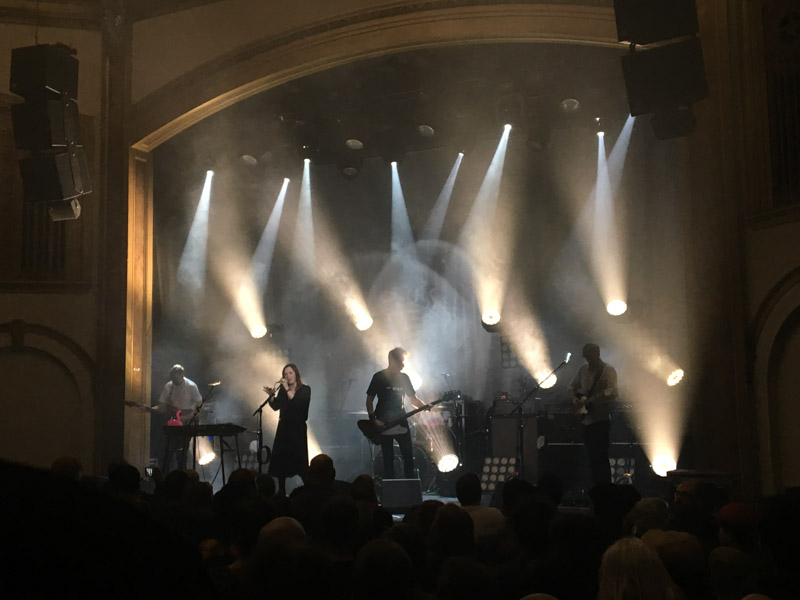 As they began a cover of Syd Barrett's "Goldenhair," I noticed something that rarely occurs in Seattle. The bar was completely EMPTY, and silent. To the point where the bartender's greeting, "HI THERE!" seemed as loud as a freight train and caused me a fit of giggles. The audience was so entranced, they couldn't be bothered to drink, or even talk. Slowdive is absolutely phenomenal live, and have returned after two decades with one of the greatest albums released this year. If you missed this show, I highly recommend purchasing their new record, cranking it up as loud as possible, and actually sitting down to just listen for once. Take in some deep breaths, and take in the beauty. And definitely don't skip out on their live show if they ever return. This was truly one to remember.
Totally QUAL iphone photos by Brady Harvey.