Show Date: April 7th
The moment I walked in I noticed the Croc was exceptionally humid and laced with an undercurrent of unruliness, like the hallways of a middle school. Funnily enough, I was completely surrounded by adults, most of them dressed all in black and my bronze colored jacket stuck out like a sore thumb. The place was packed and clearly about to be at capacity, so I staked a claim where I could and hoped for the best.
As the stage lights came up, oh wait they didn't really, the room became dimly melancholy. Vocalist Jae Matthews appeared out of nowhere, seducing the crowd with softly reverberating melodies over Augustus Miller's rhythmic soundscape. Boy Harsher's repetitive underlying 80's synth beats evoked dark images out of a John Carpenter movie. I began to feel enveloped by the sound. My inner dialogue wondered, "Maybe in an alternate universe I am vowing to escape from New York RIGHT NOW no matter what it takes." Maybe that's why I too had suddenly gotten as sweaty as the rest of the room.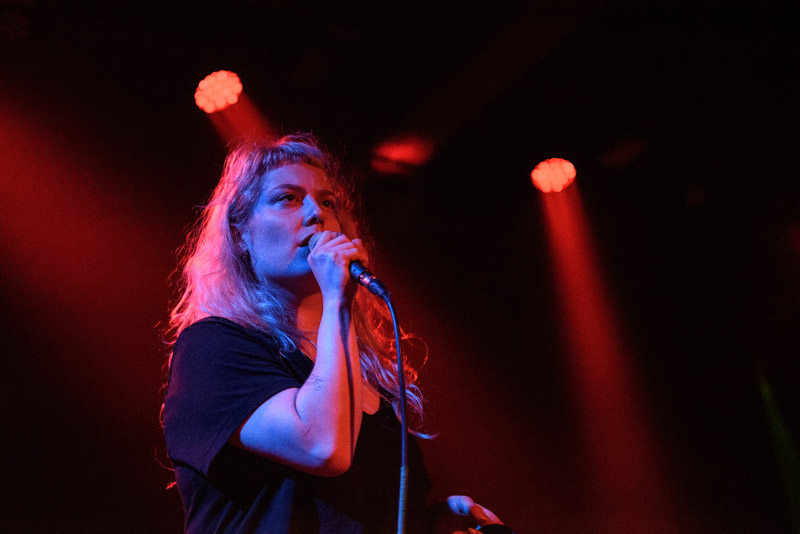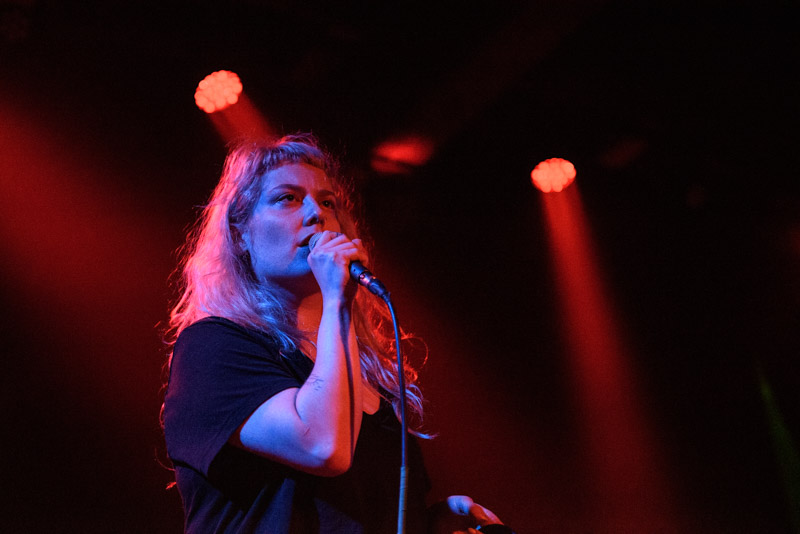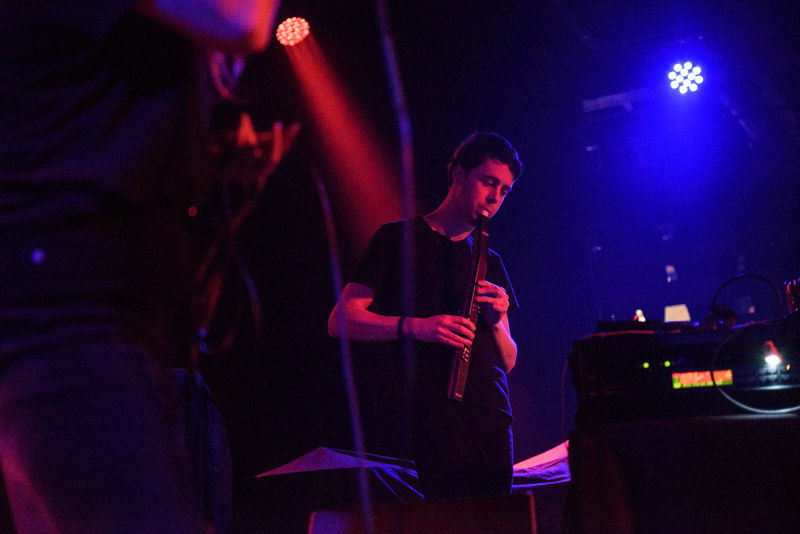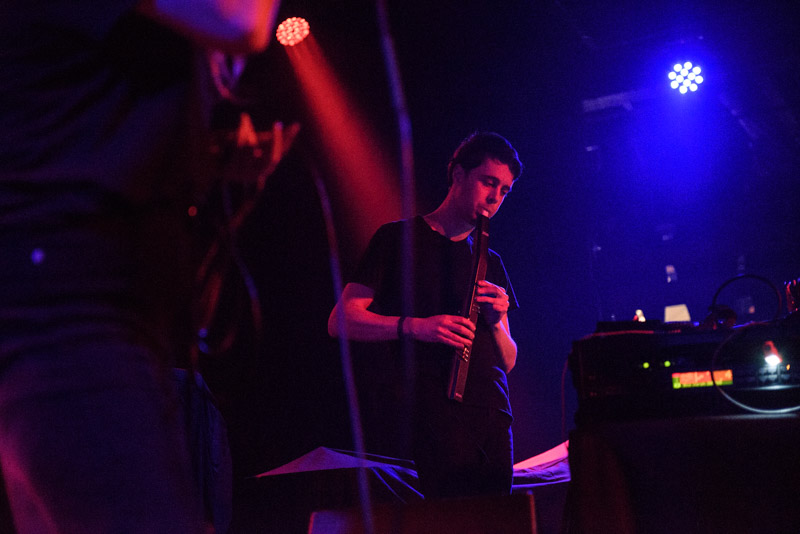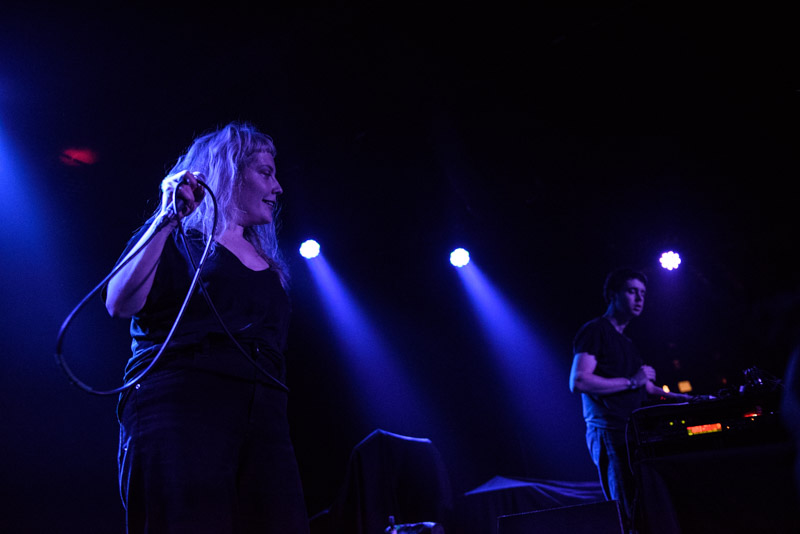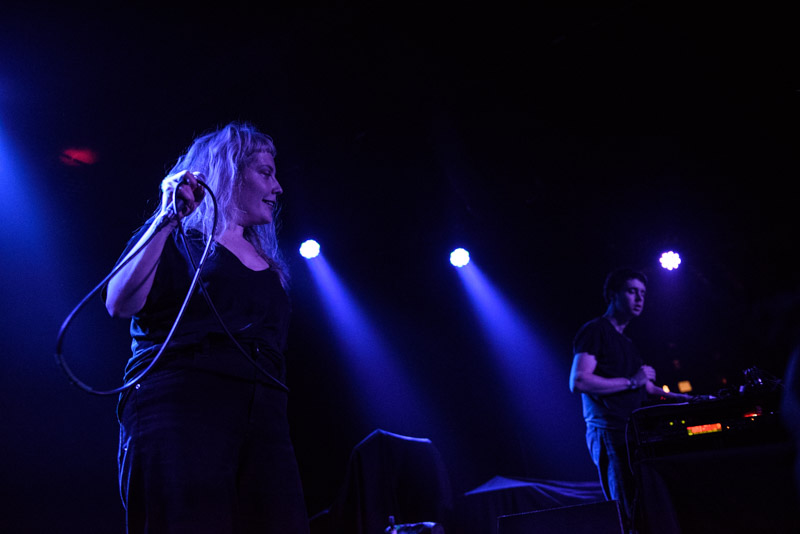 The crowd swayed softly as Jae's vocals took over the space, at times ranging from reverberating screams down to the edge of a whisper. The two traded off using some kind of crazy electronic thunder-tube that crashed through the hypnotic loops, bouncing off the audience and stirring them into a slowly swaying frenzy. I am definitely into this band all of the sudden. Check out their tracks "Yr Body is Nothing," and "Pain." There's even a Soft Moon remix of the latter if you're so inclined. SPEAK OF THE DEV…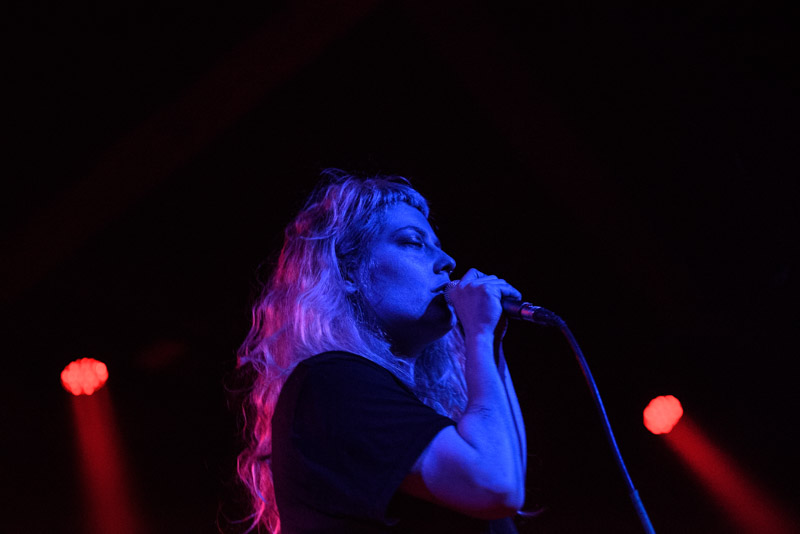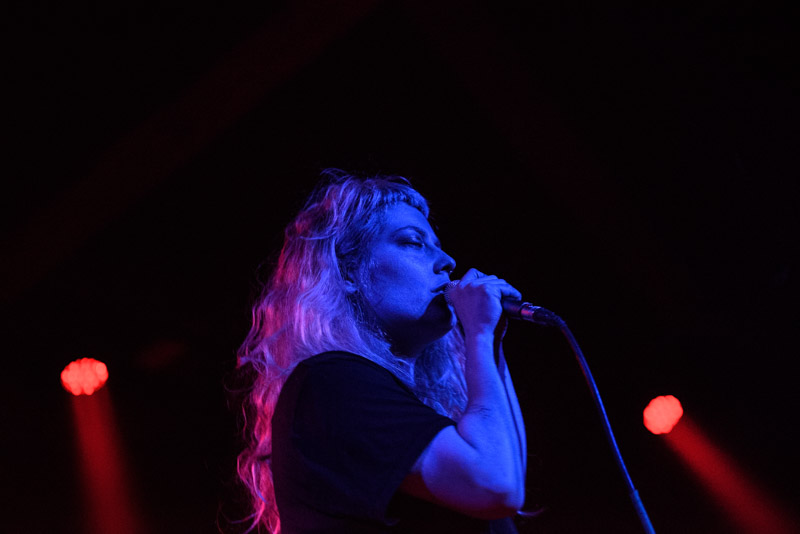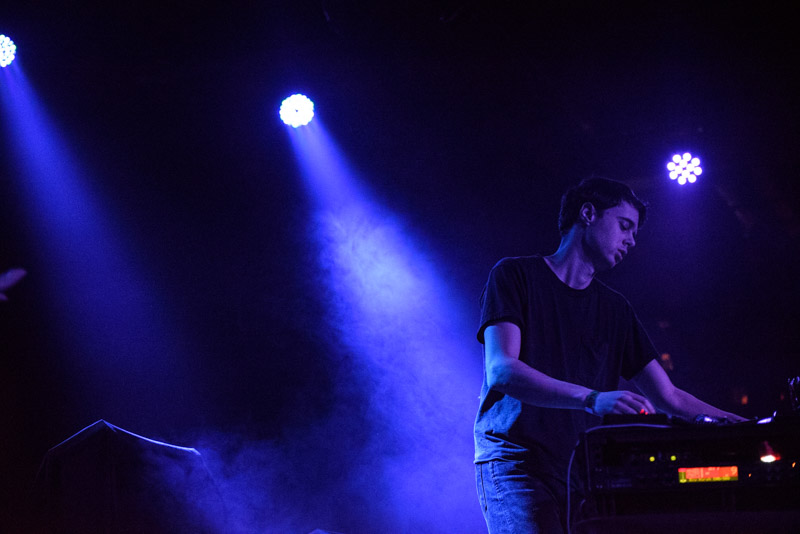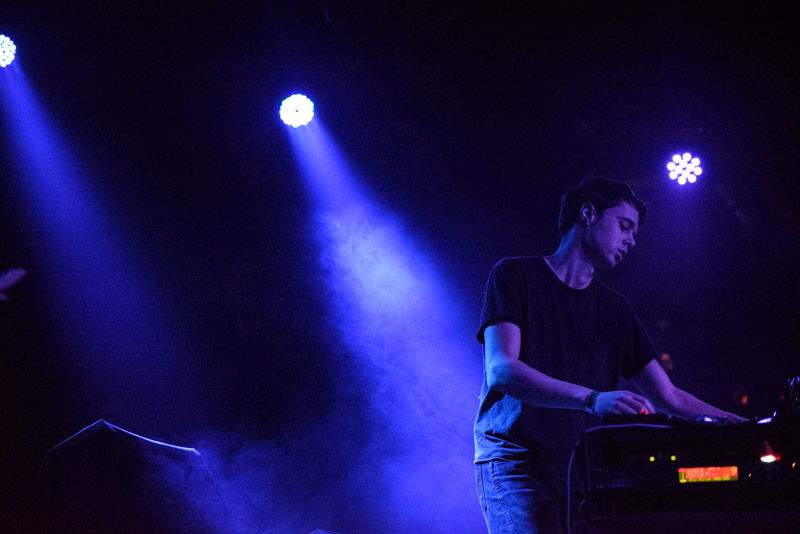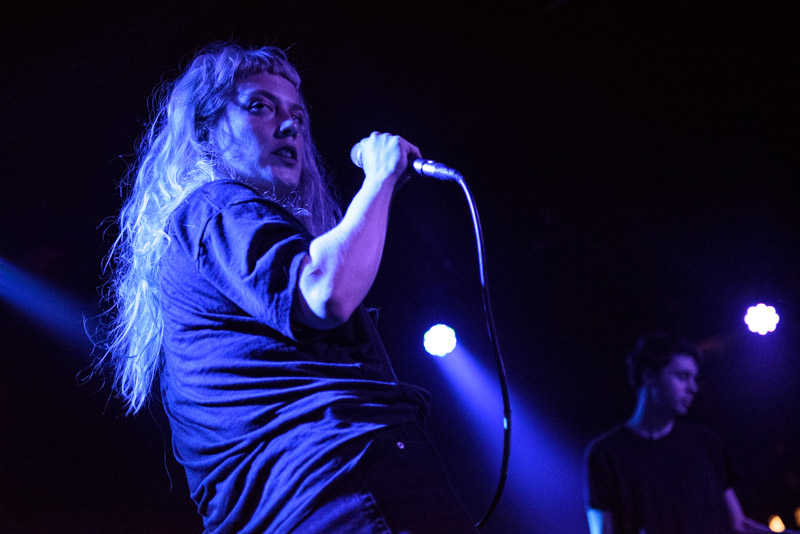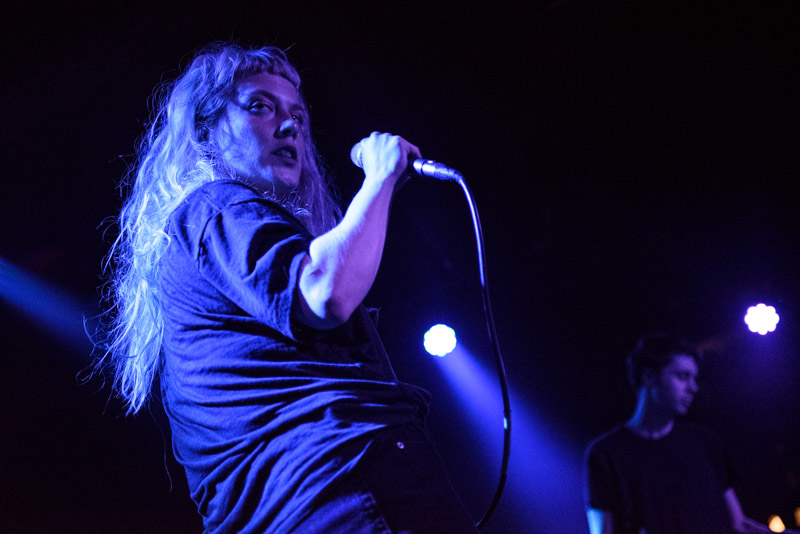 The entire venue went completely black as The Soft Moon hit the stage. From the very moment they began, a barrage of pounding beats and epileptic lights encompassed the entire venue, filling it with a cacophony to the senses. From what I could see in the brief pauses of light, the crowd was enthralled and were swaying double time to what they had before, possibly even FULL ON DANCING. Oh my! Sonic orchestrator Luis Vasquez drummed rhythmically on what looked like Oscar the Grouch's upturned trash can, blasting the audience with a crashing urgency.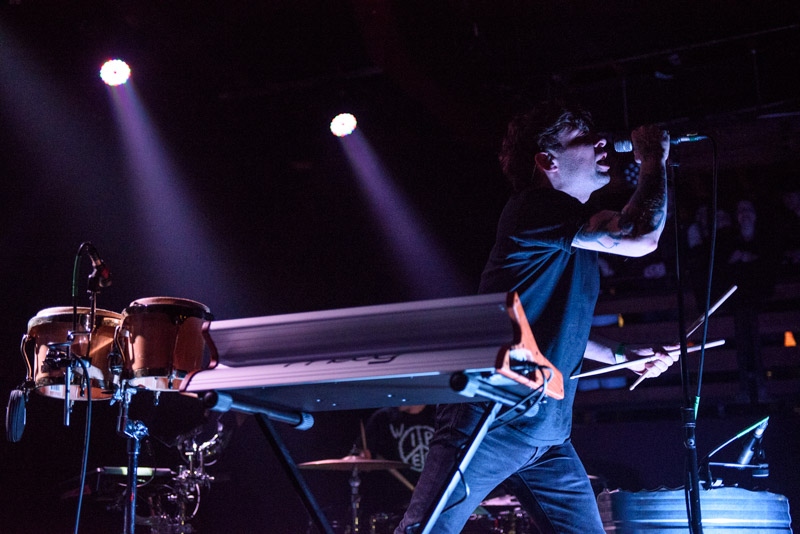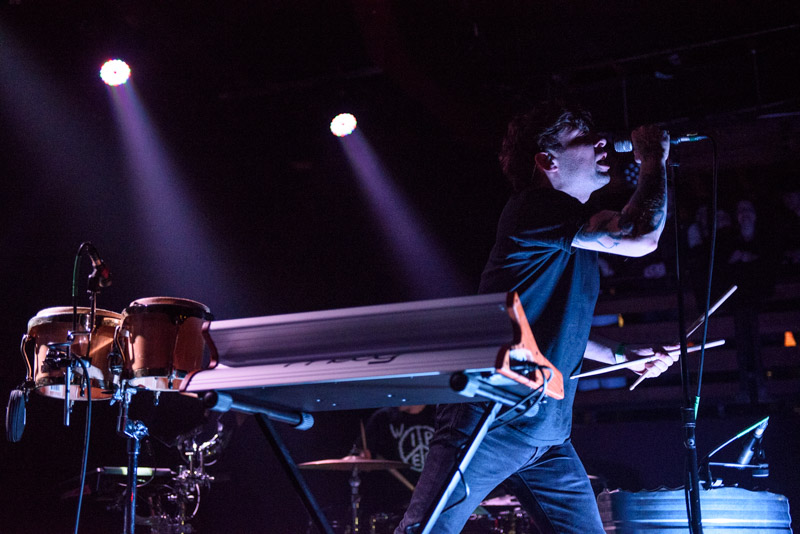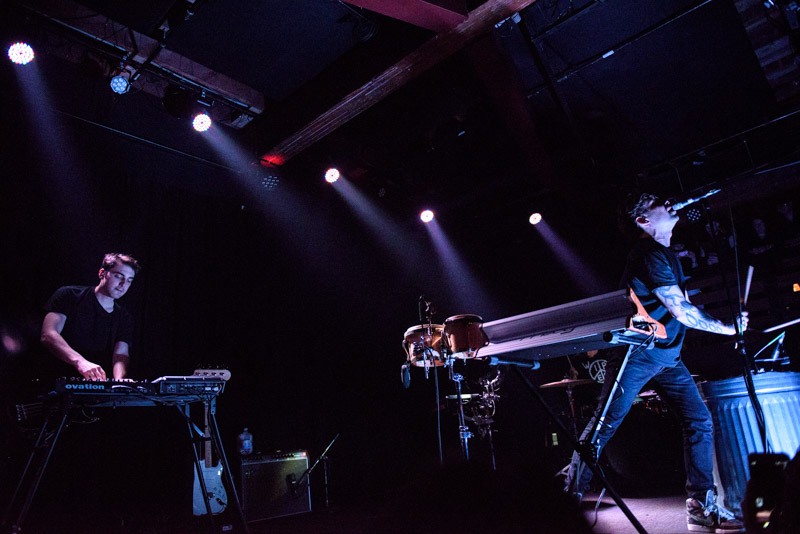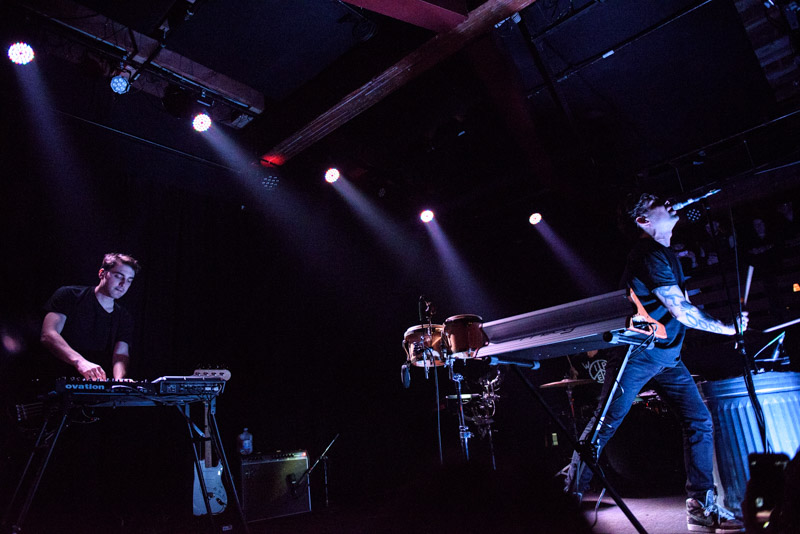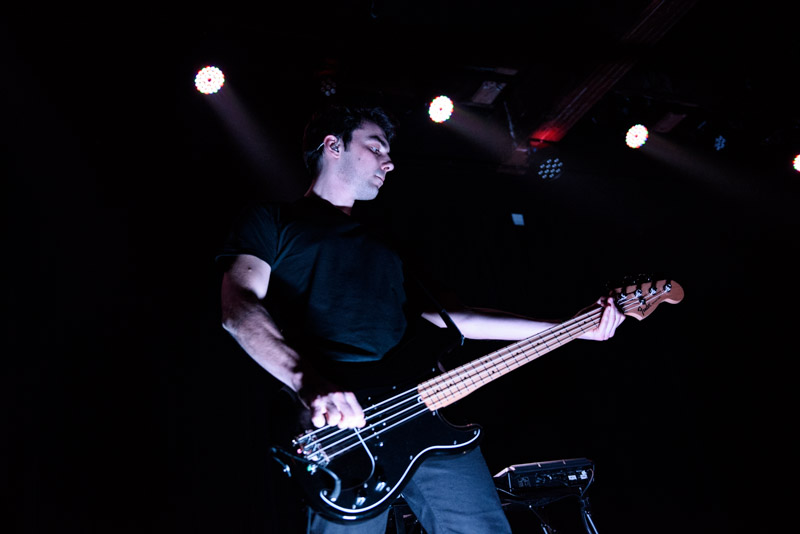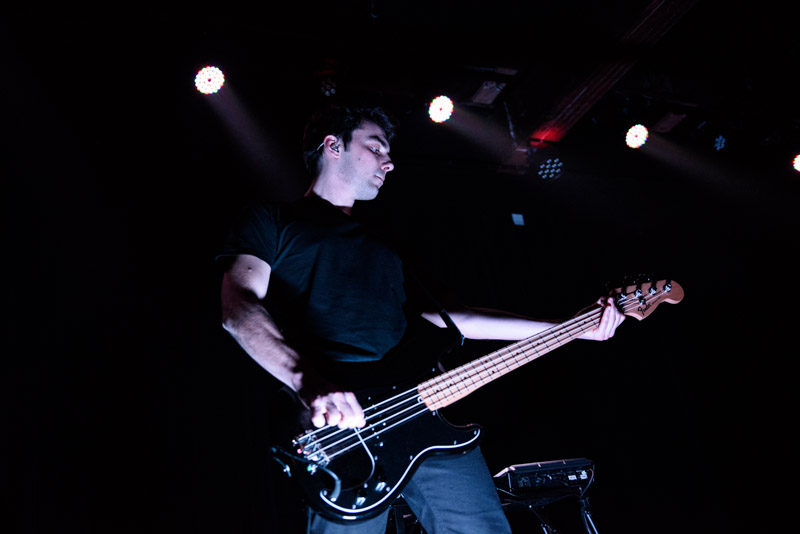 Though they were only a three piece, their output was absolutely colossal. The sound and light scraped across my senses in what I can best describe as being sonically mauled by a pack of wild jungle cats. And I was LOVING IT. Luis bounded across the stage, pouncing at his prey, and ripped through abrasively sinister guitar riffs that would make Joy Division proud. The crowd had calmly flipped out over the performance and all eyes were latched onto the band throughout the entire set.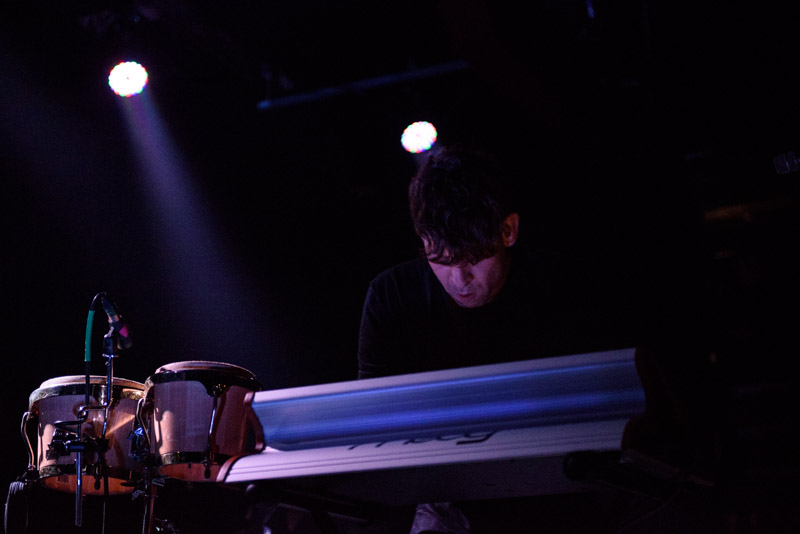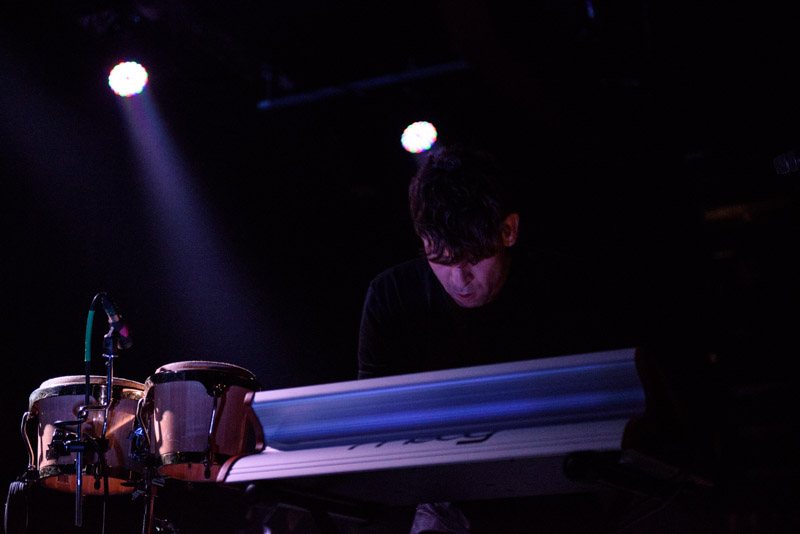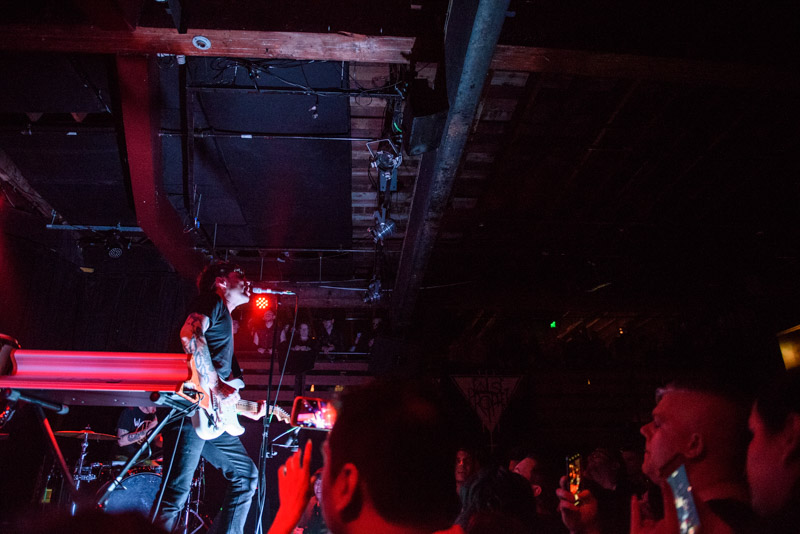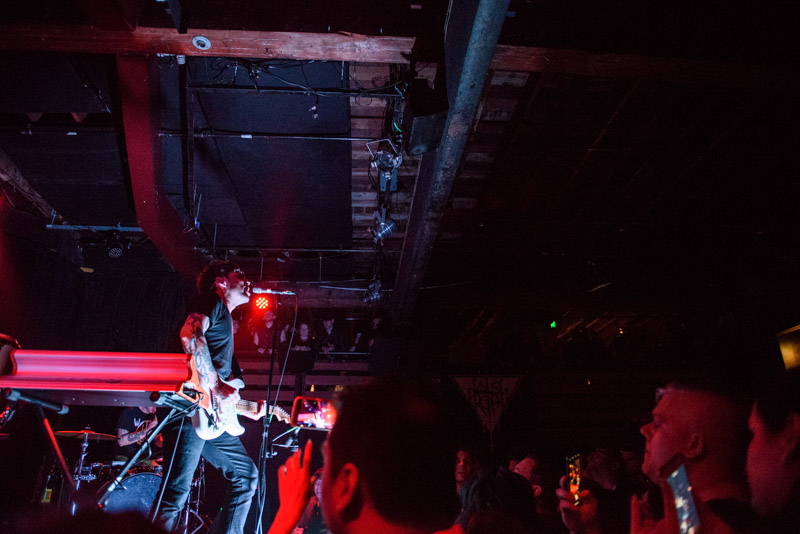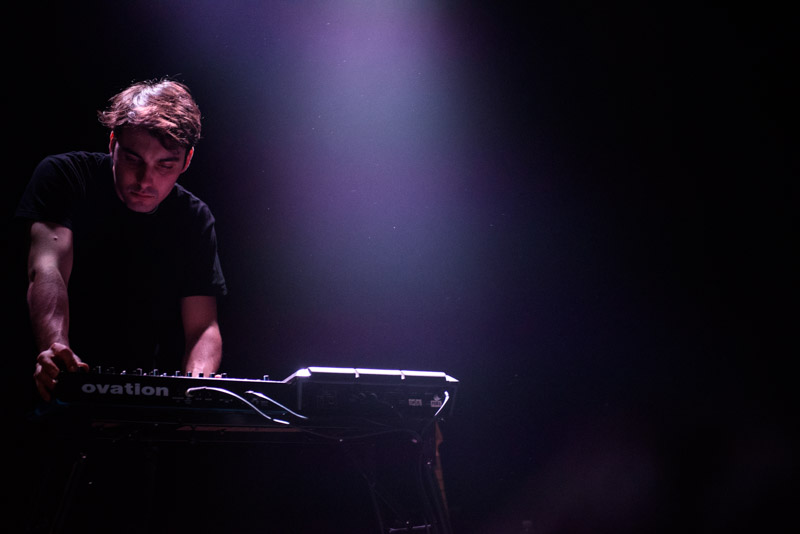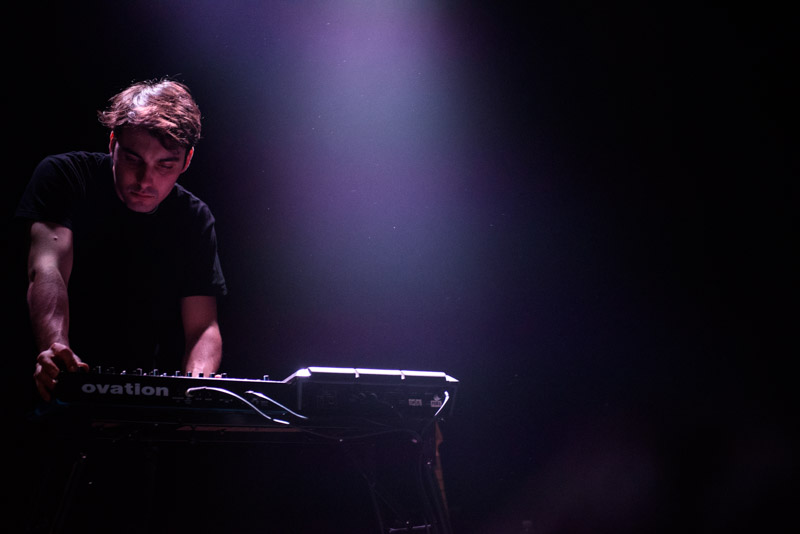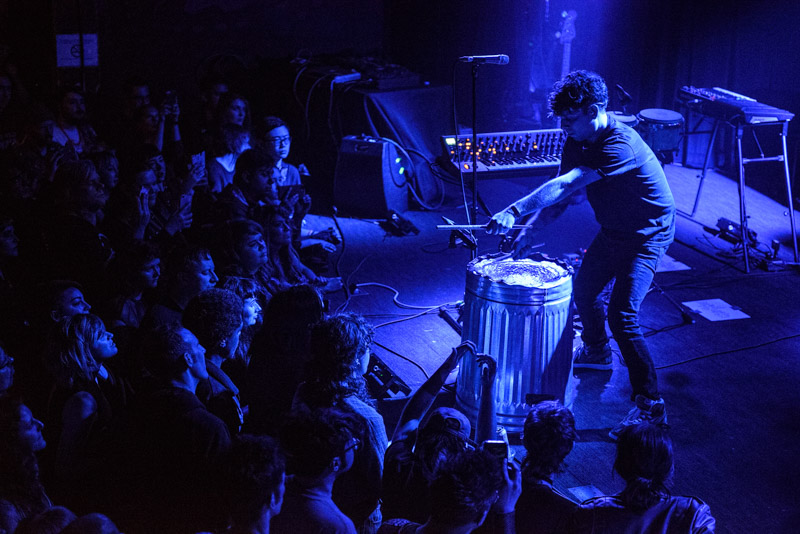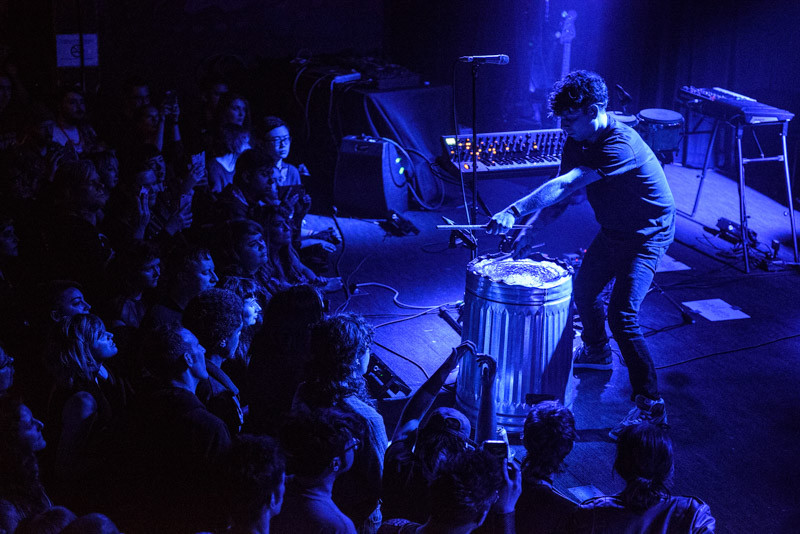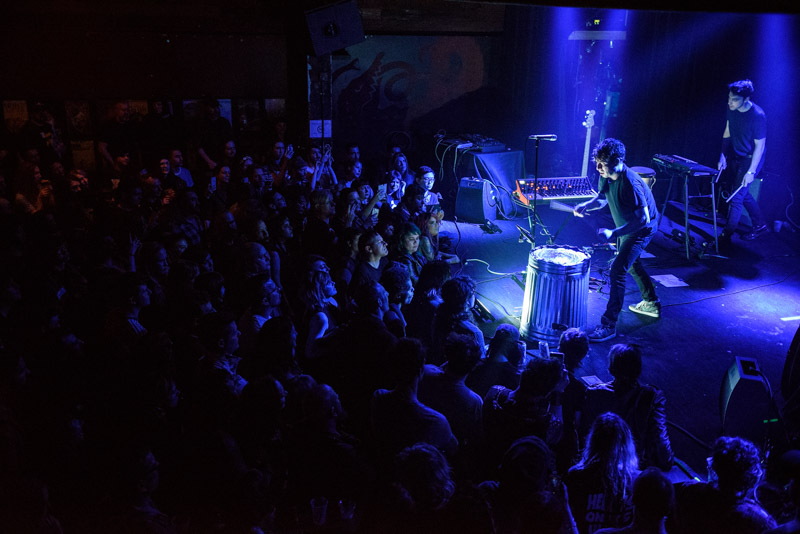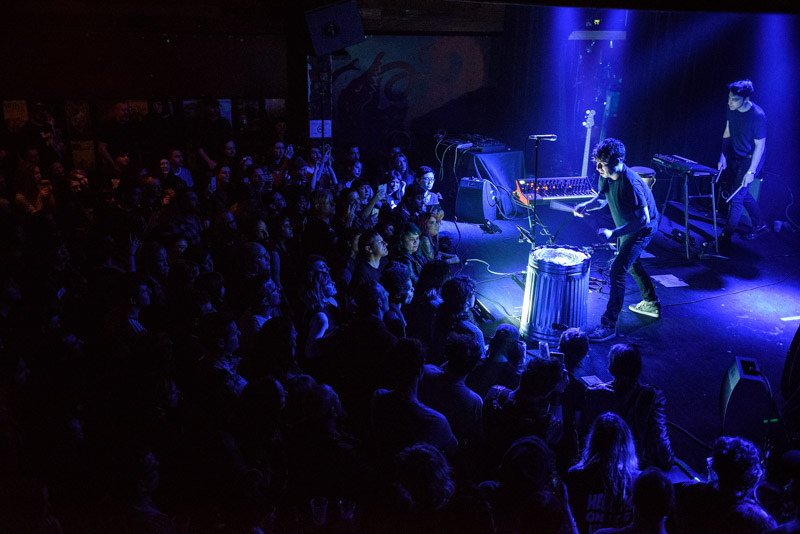 If you're a fan of dark wave you simply MUST see this band. Their live show is one of the best around. Just don't bother trying to take any photos because 90% of them will come out pitch black, echoing that dark and vulnerable part of your soul you don't dare show anyone else. So you instantly delete them. I'm still kicking myself for not picking up their album that night, so it's off to the record store for me!
Photos by Brady Harvey