It's finally over! The inaugural Upstream Music Festival took on a monumentally intense roster of 300+ bands, three days of summit, and the task of actually getting audiences down to Pioneer Square to enjoy it. Did you love it? Did you hate it? Did your bag get to attend? Here are our thoughts….
Team Birthday (Jean and I,) had to split up to cover the fest, and we're undoubtedly never doing THAT again. Sometimes it's your band's last show ever though so WE HAD NO CHOICE. Get ready cause this recap is gonna be a weird one.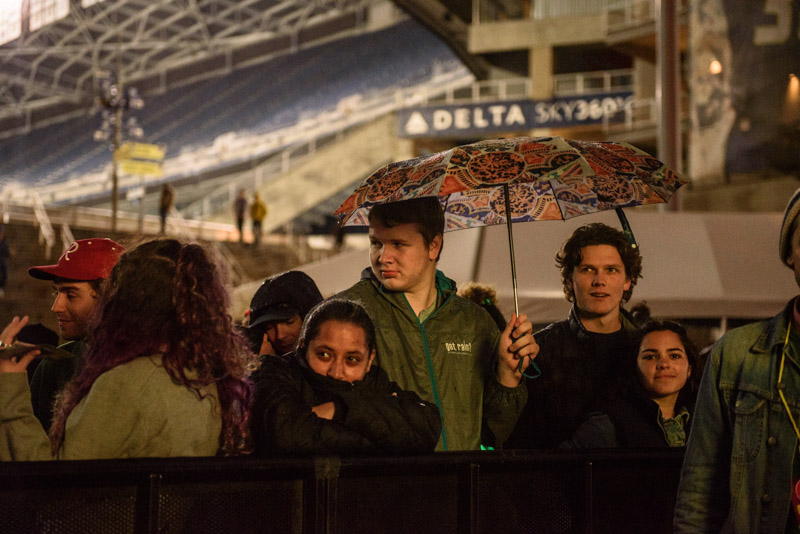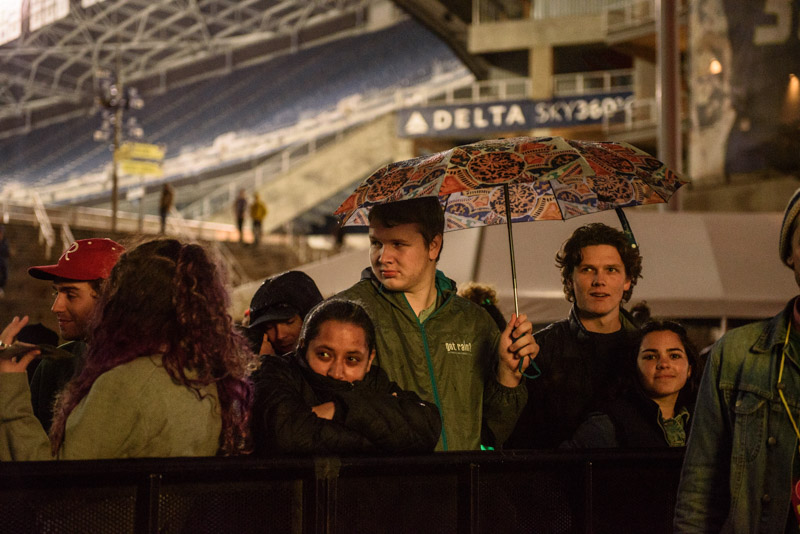 **Thursday**
DANG DANG DANG. This girl is pure fire. As a mixed race lady I am always fraught with what it means to be a two-culture human and so rarely get to experience another two-culture lady (in her case, Afro-Cuban) fusing her two selves in such a cool way. Her music is the result of two worlds colliding, and unabashedly declaring them as one. THERE WAS SPANISH, THERE WAS RAP, THERE WAS A COOL ASS DANCE PARTY. –Jean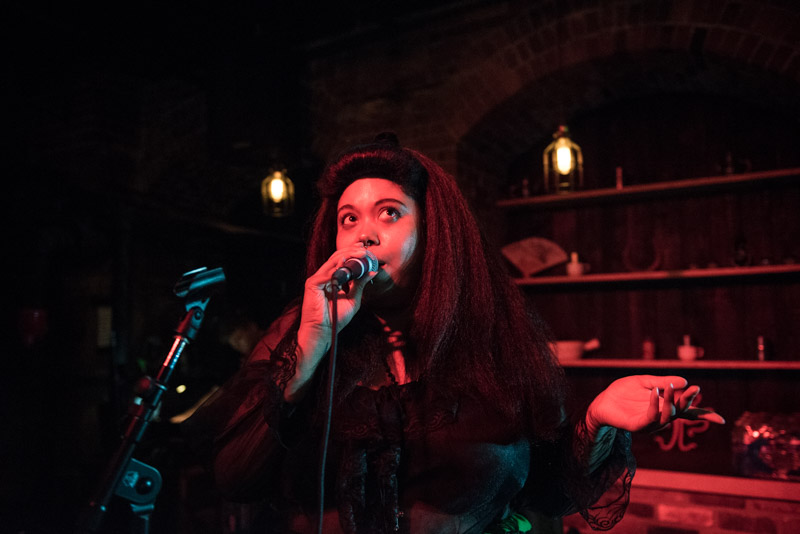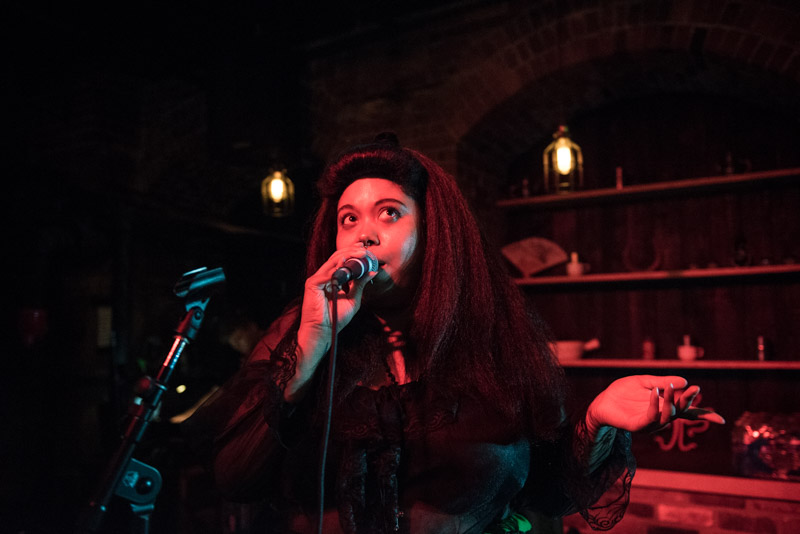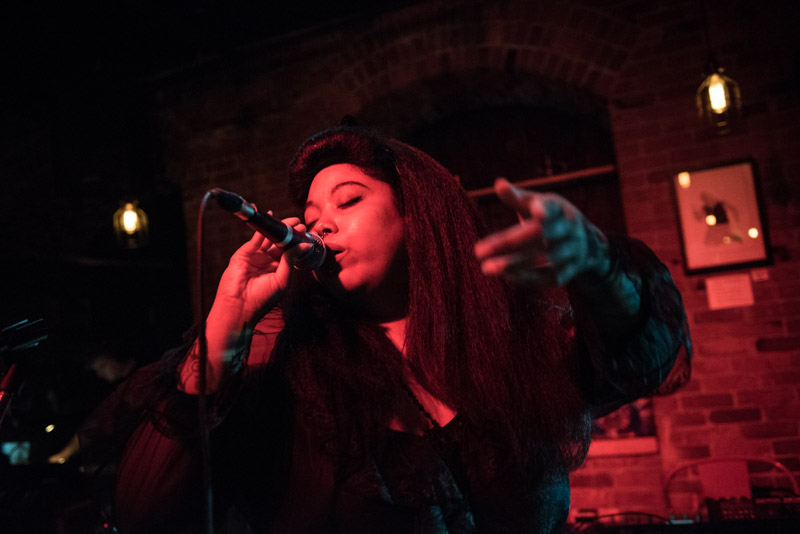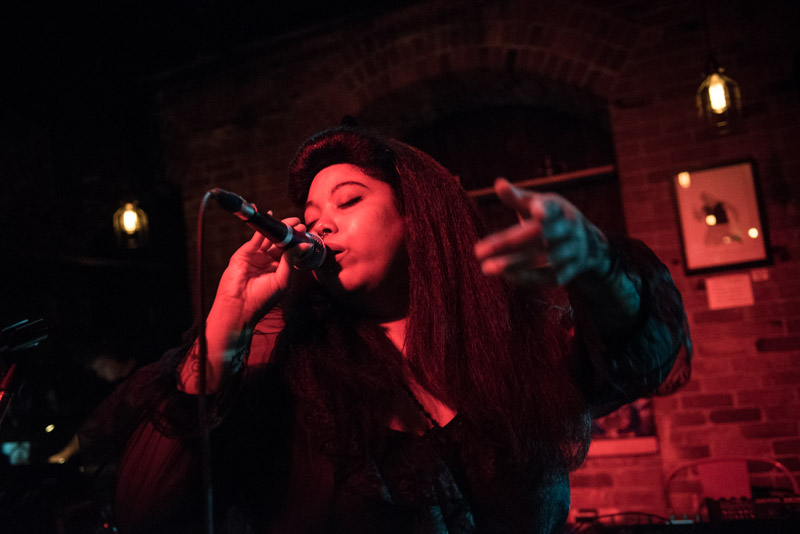 As soon as I spotted that recognizable crown bobbing up and down I knew I was in the right place. It was so nice to see Lisa Prank again in a more intimate setting where I could really relish her storytelling. Girl + guitar + heart pouring = perfect. –Jean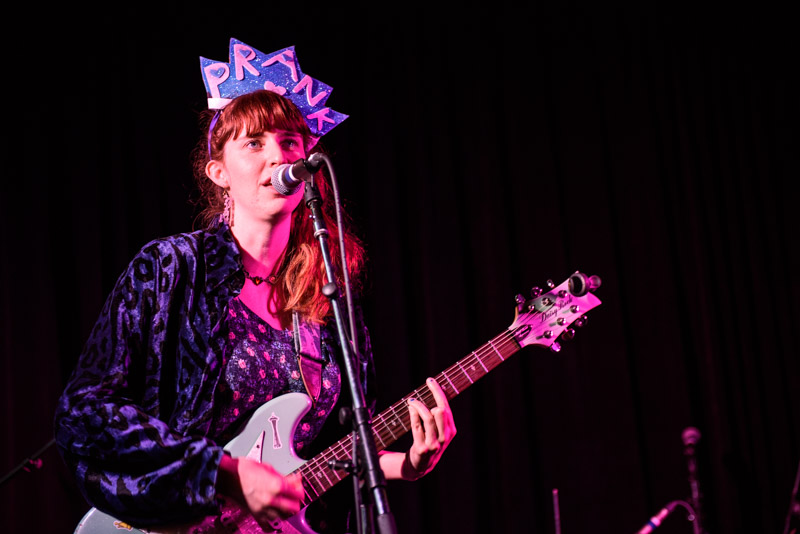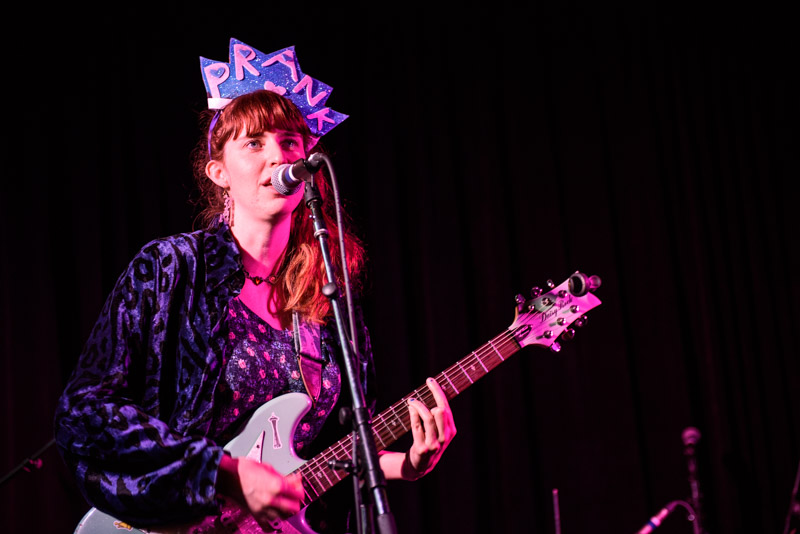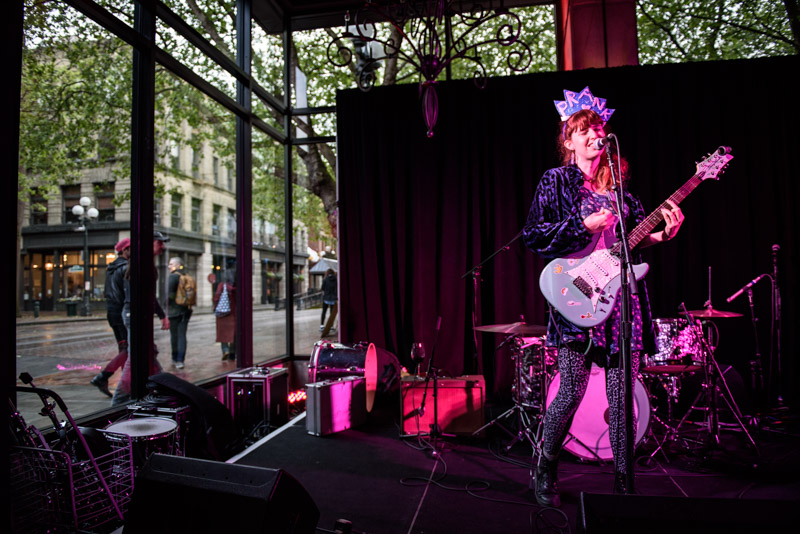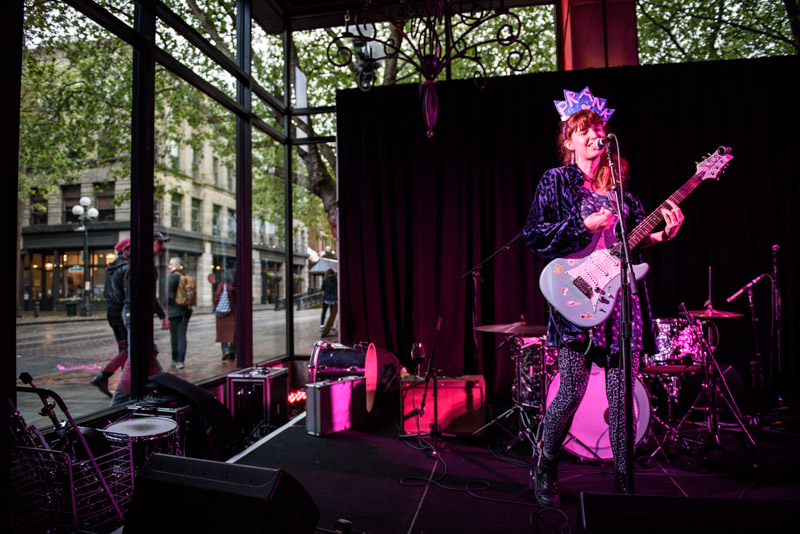 There is seriously nothing better than seeing your dearest friends doing the thing they love most. While I am so sad this was their last show, it was a thrill to see them perform together for the first time. I can tell you guys really <3 each other. Tea Cozies = a dance party. Tea Cozies = the best damn tambourine playing I've ever seen. Tea Cozies = love. We'll miss you, but I know y'all are all gonna do even more awesome things. –Jean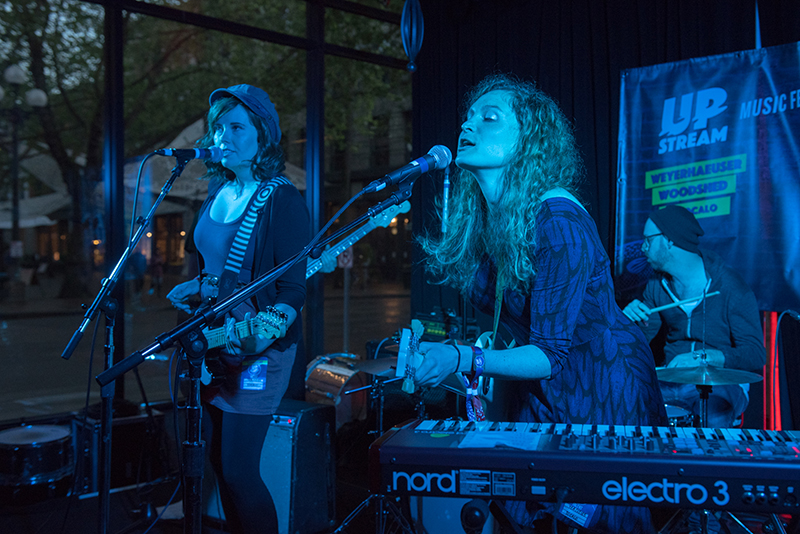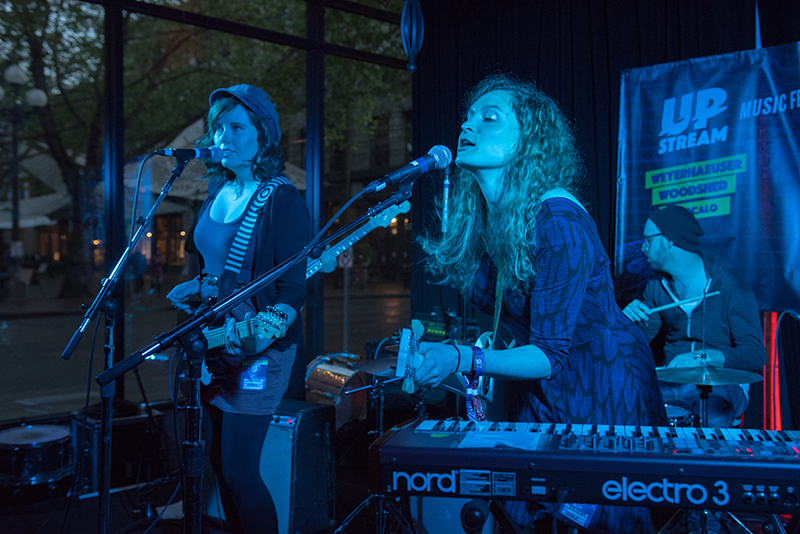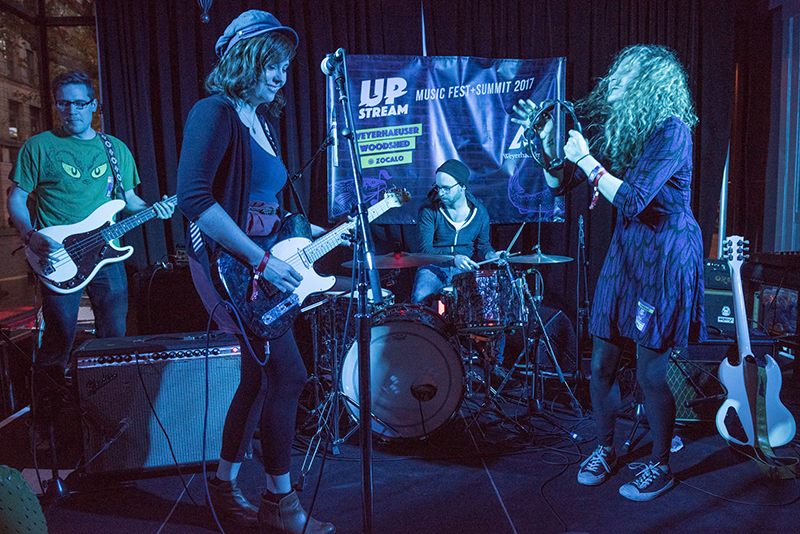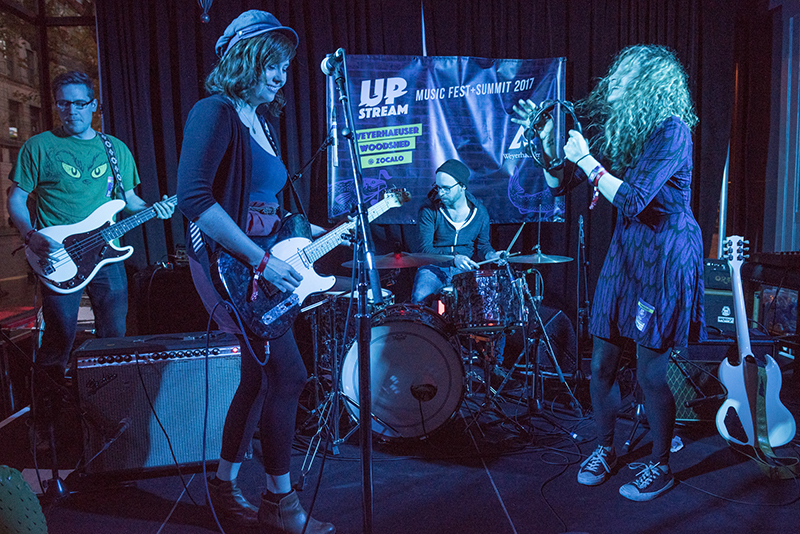 After meandering in three alleyways looking for a venue, I managed a quick drive-by to see this spunky dance group (formerly The West) jamming with the energy level I imagine exists only inside a disco ball. ENTER THE BALL. –Jean
You know your fandom is real when you brave a venue that had neither bathroom nor booze to see somebody. I jumped high and loud and with the shameless abandon that only comes to most after passing age 17 (or possibly 25 in my case). The only thing that made watching this genre-busting hip-hop group better was seeing Paris Alexa (another alum of MoPOP's Sound Off!) join them on stage. Confidence and sick beats. Keep doing you, y'all! –Jean
**Friday**
While it took awhile to work out sound issues (she can't catch a break), Maiah delivered a powerful vocal performance FILLED TO THE BRIM with emotion. She gets better every time I see her! Since relocating to L.A. her tunes have already been featured in the Vogue Met Gala Instagram AND she released her debut EP Second Skin. Girl is getting it done. –Jean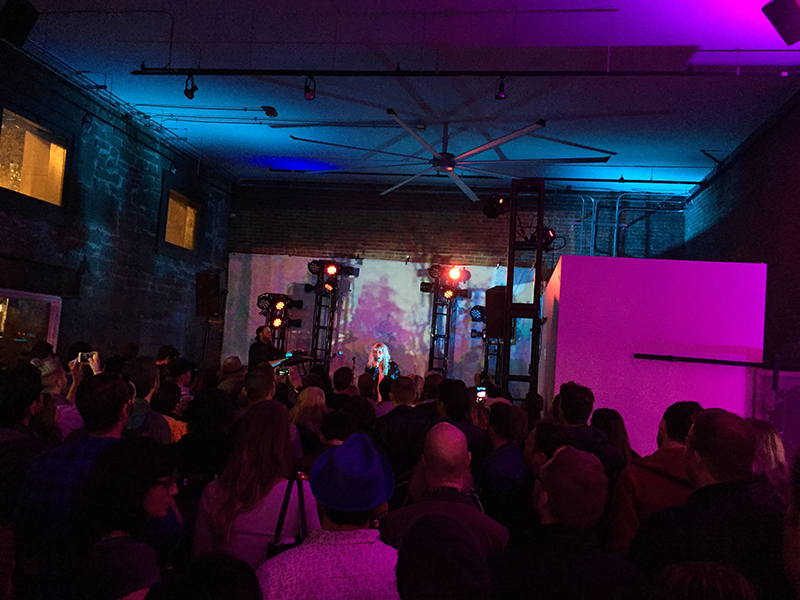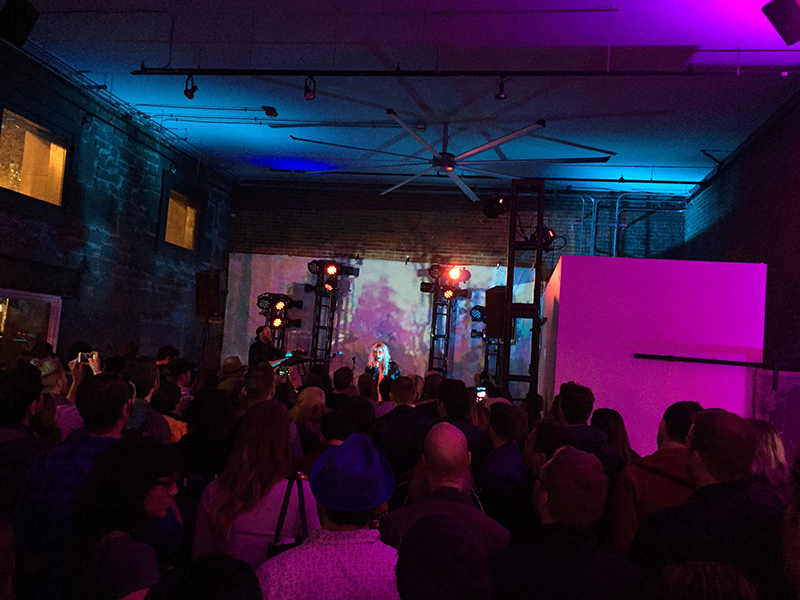 While The Long Winters weren't a big part of my Seattle life, it was a delight to see what happens when a roomful of longtime fans get to see a band that was Important to them. SO MANY HAPPY FACES. I wish I knew all your inside jokes :(. –Jean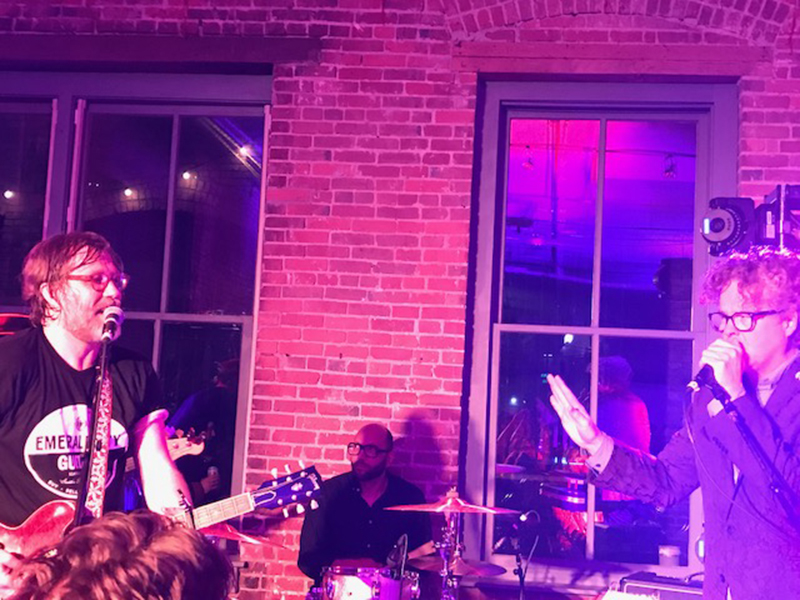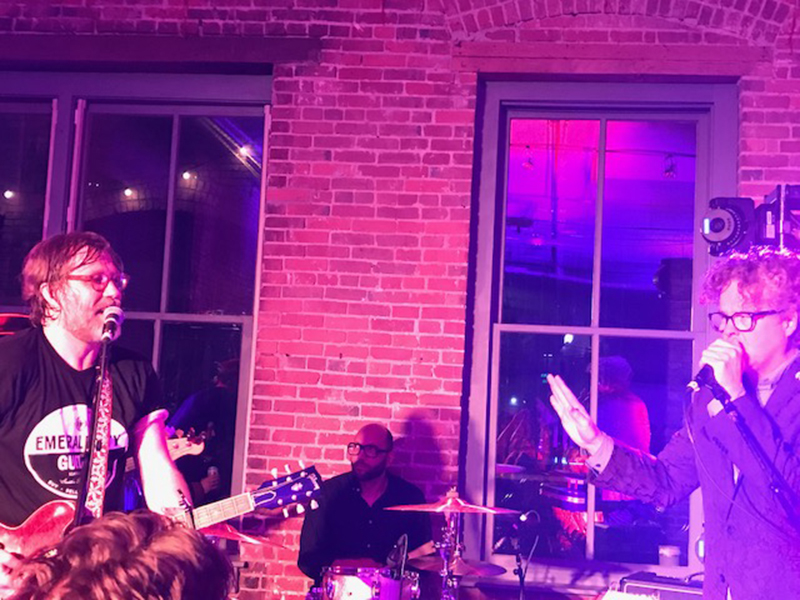 Every Erik Blood show I've been to always feels in someway like art. The strangeness of the venue, which looked kind of like a stage setting for an outdoor scene, only added to the performative feel. Moody and magical. –Jean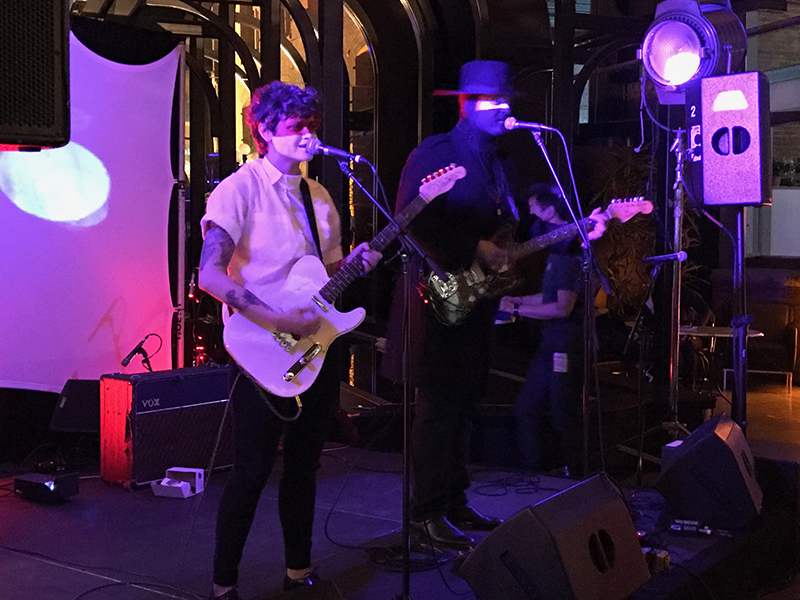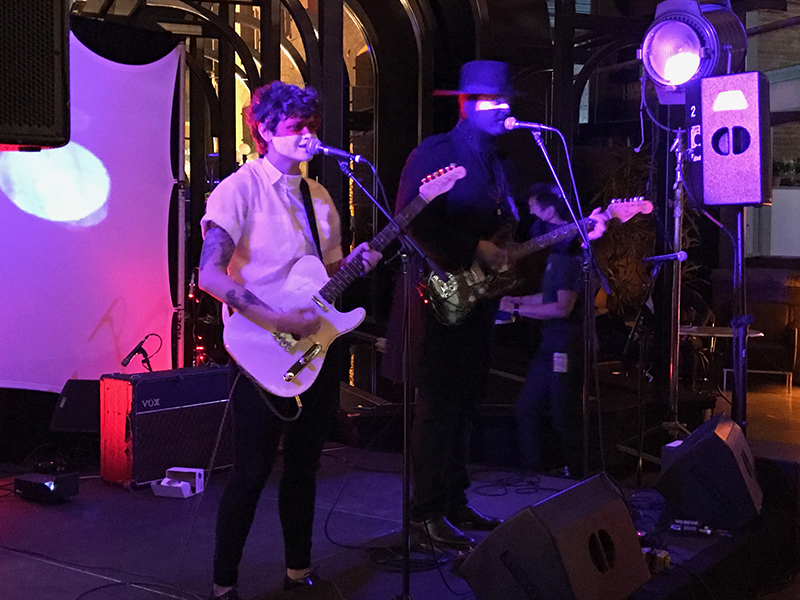 **Saturday**
I headed down to the Piranha Shop to catch Bombay Beach's set on a whim because of a Facebook post. SOCIAL MEDIA WORKS PEOPLE. The Portland trio's fuzzed out punk was the best way to kick off my day. Charged up and loud as hell. Plus, I immediately respected that they owned the exact same David Bowie guitar strap as me. –Brady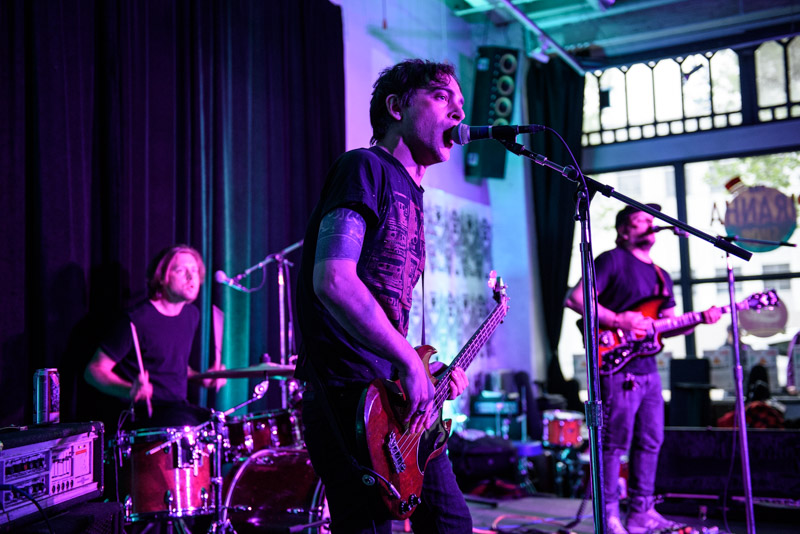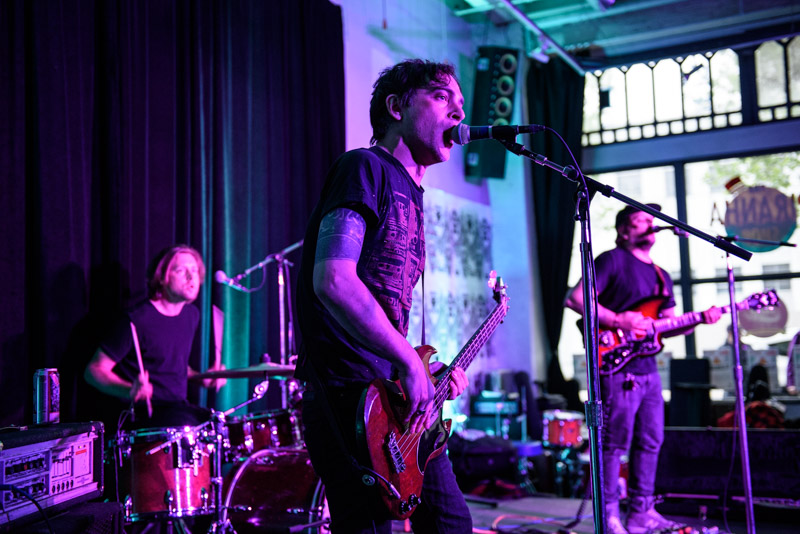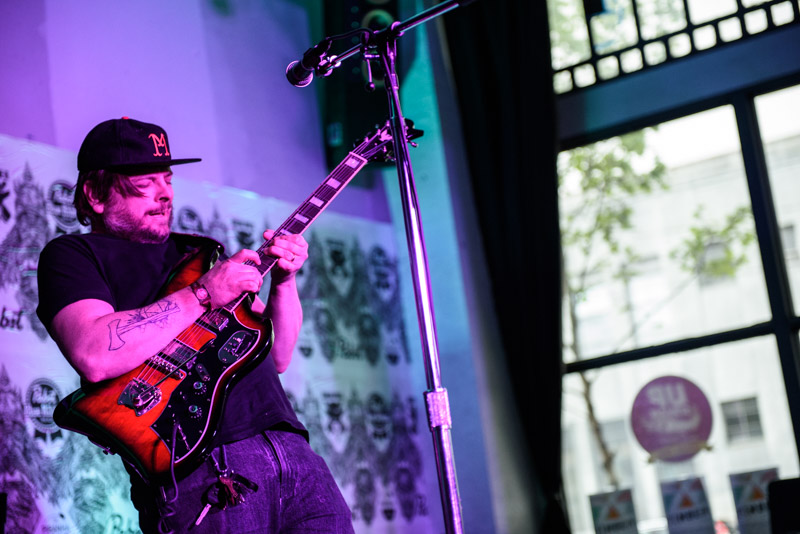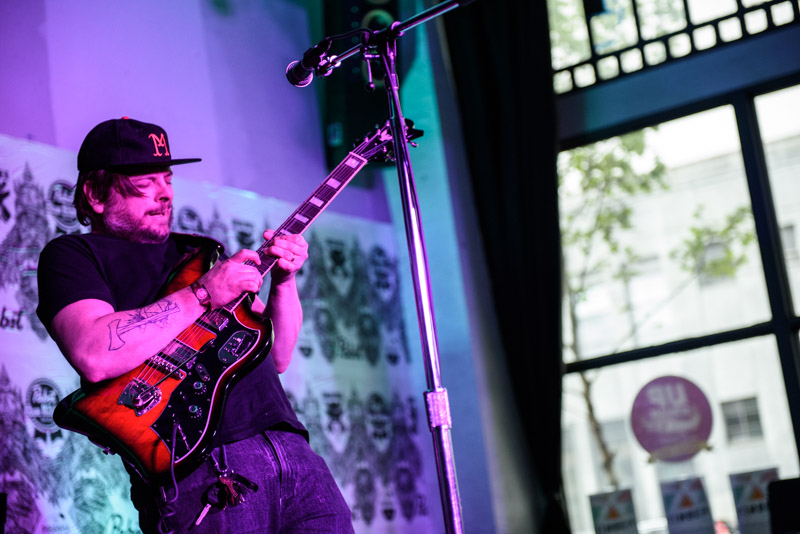 The very moment Jeremy took the stage it started absolutely PISSING rain, and he muttered "perfect," into the mic. However, once he reached the mellifluous chorus of "Abigail Anne" backed by Tomo Nakayama and the Passenger String Quartet, all sogginess was long forgotten. His full performance of the orchestral Return of the Frog Queen proved it's a record worth a re-listen, perhaps on another rainy afternoon. –Brady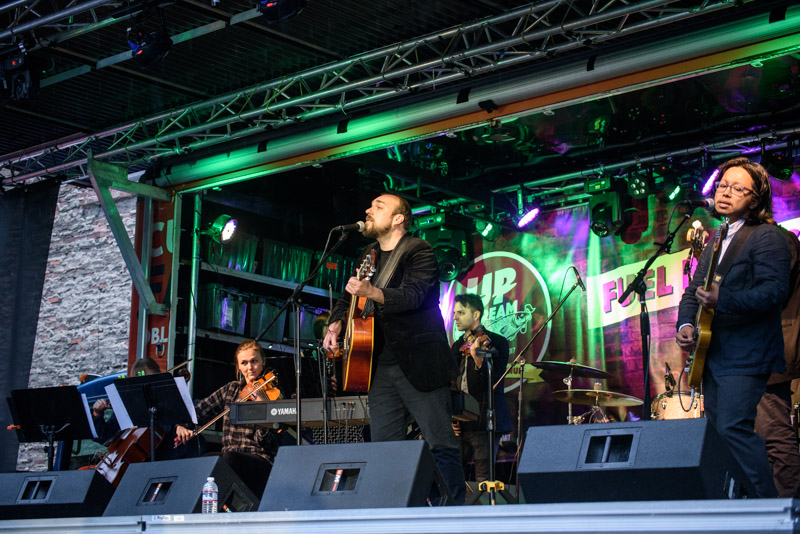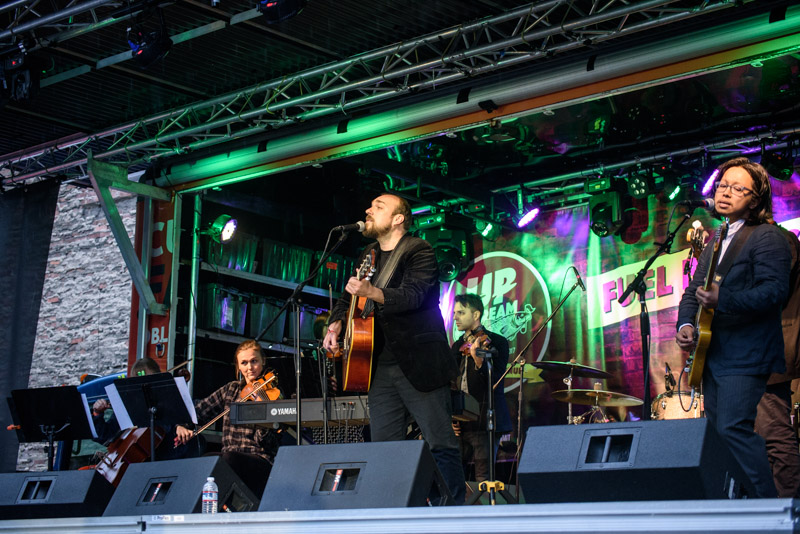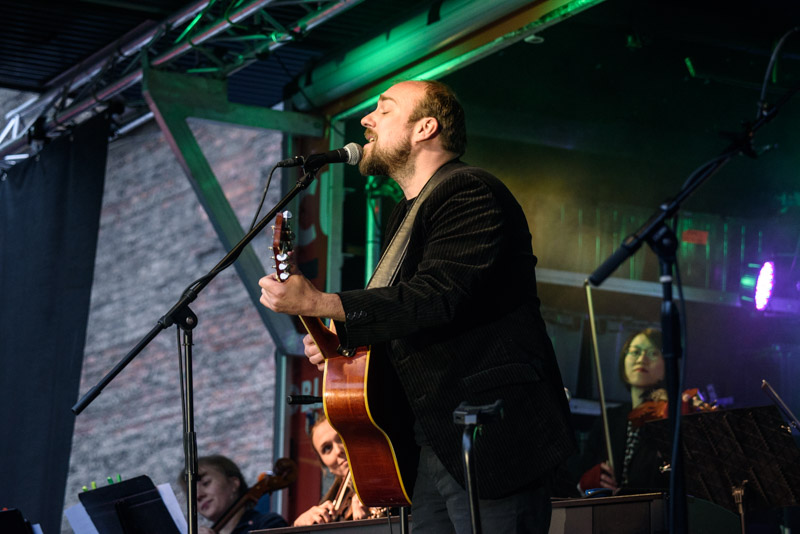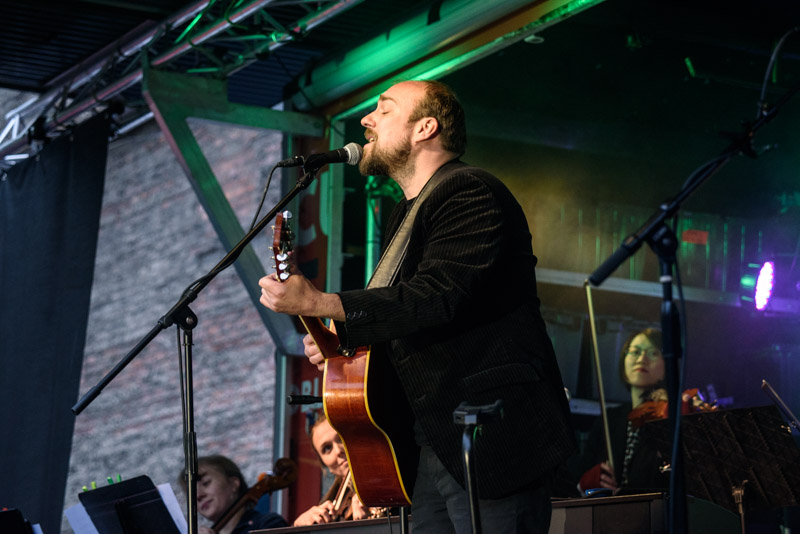 The waterlogged masses were more than eager to hear Dinosaur Jr's punky alt-rock jams. J Mascis ripped through solos with his classic stage look of indifference, counterbalanced by bassist Lou Barlow's spazzy hair flips. With an endless supply of 90's college radio rock hits, the crowd was in pure bliss. –Brady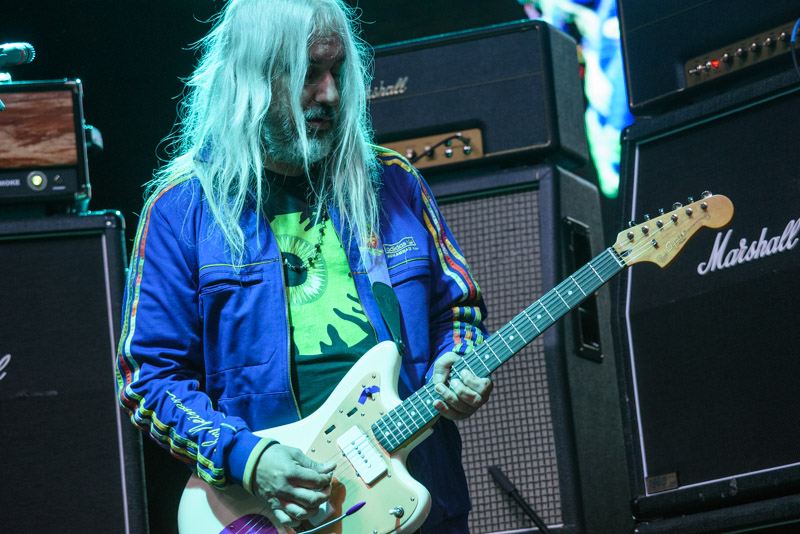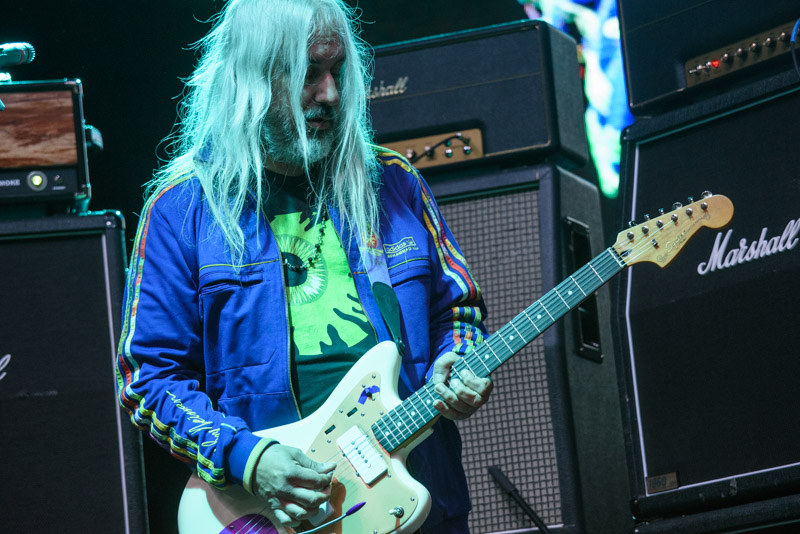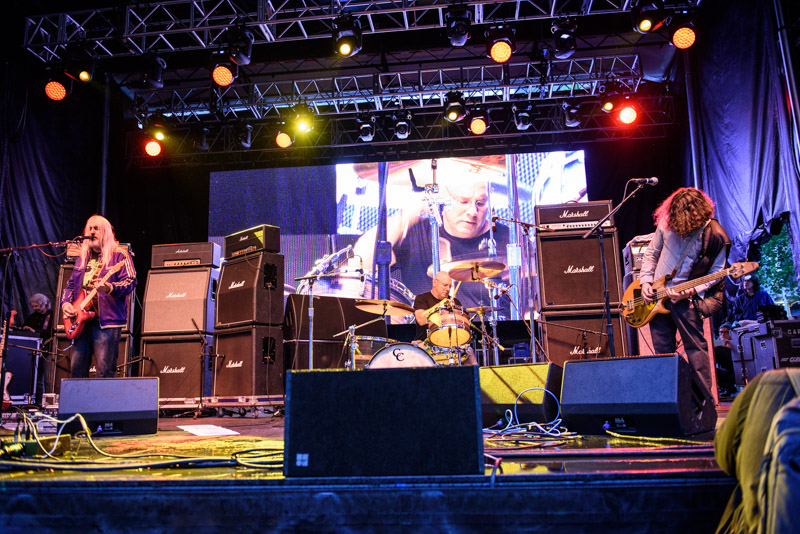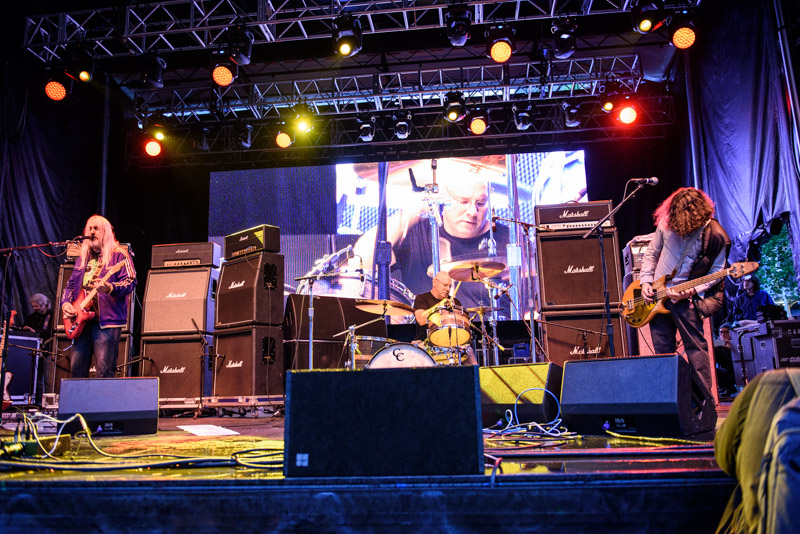 Talk about a blast from the past! The Velvet Teen are indie rockers from California who more than likely boast Jeremy Enigk himself as an influence. Though I haven't really listened to them since 2004's Elysium, they completely blew me away and are one of the tightest bands I've seen in ages. That drummer is a MANIAC! –Brady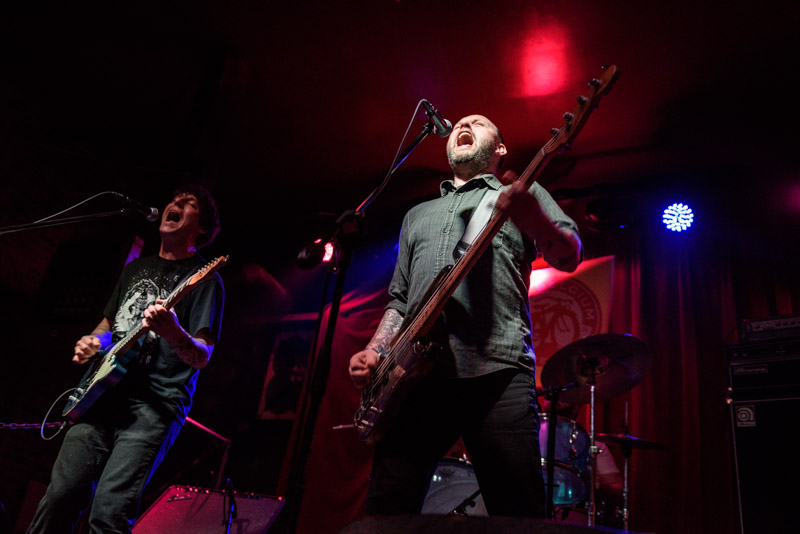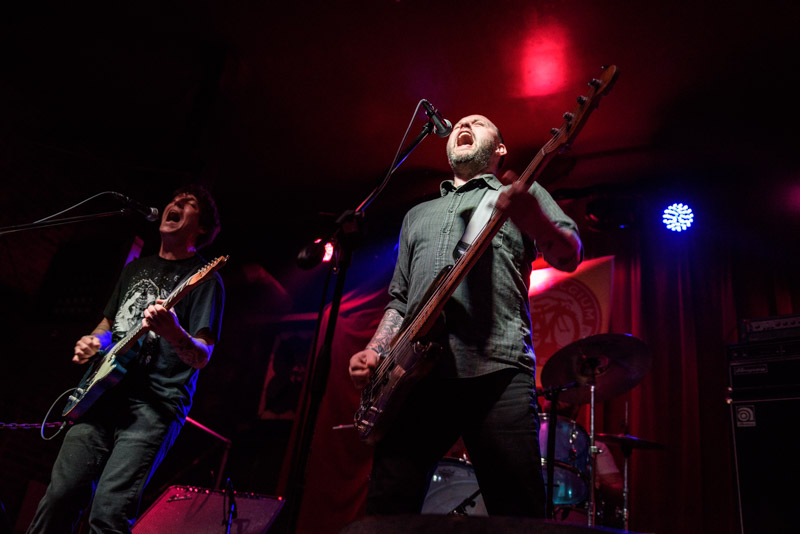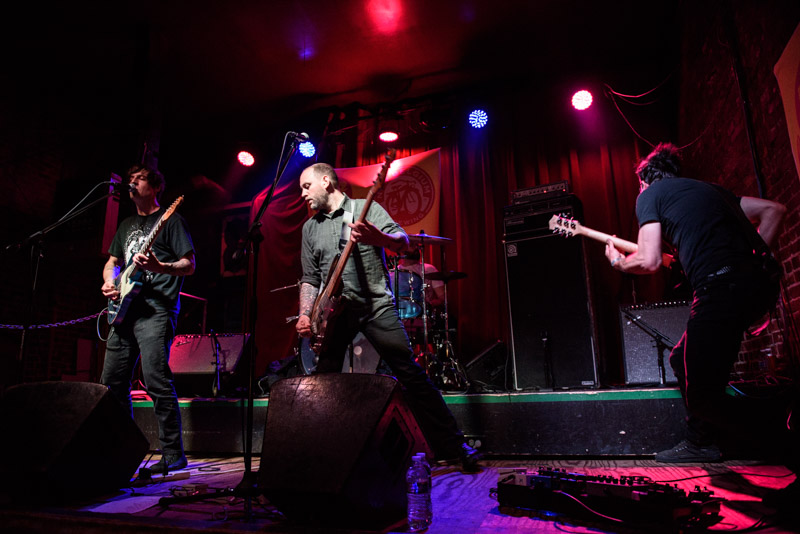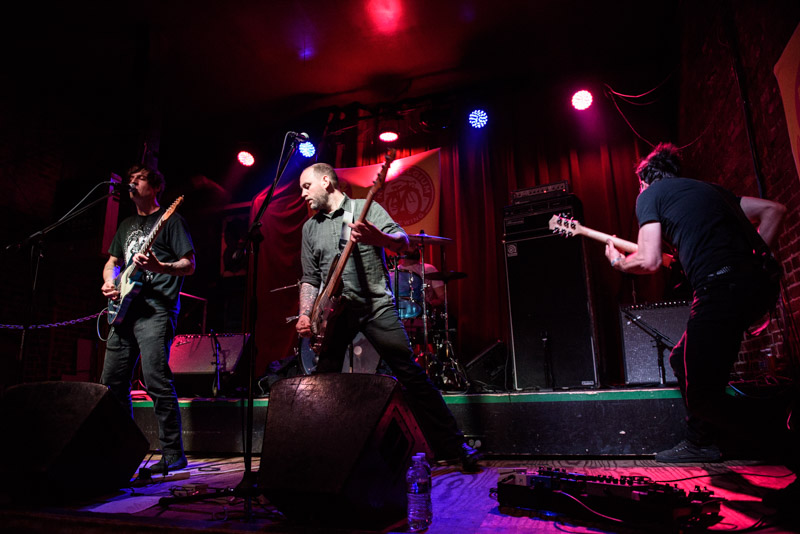 Here's a hot tip, maybe point the lights at the band instead of the audience? For what it's worth, the blinding of one sense actually heightened the blistering chaos of METZ' set. Dissonant chords and clawing vocals ricocheted into the crowd, scrambling everyone's brains. I DUG IT. –Brady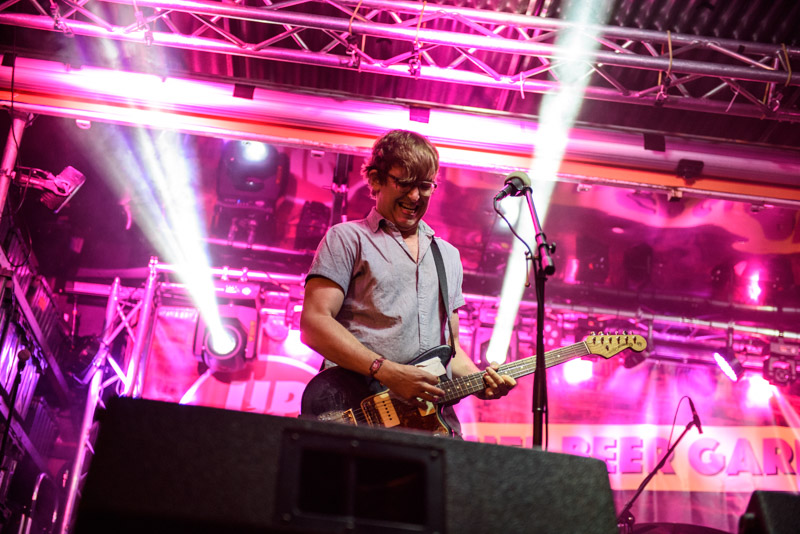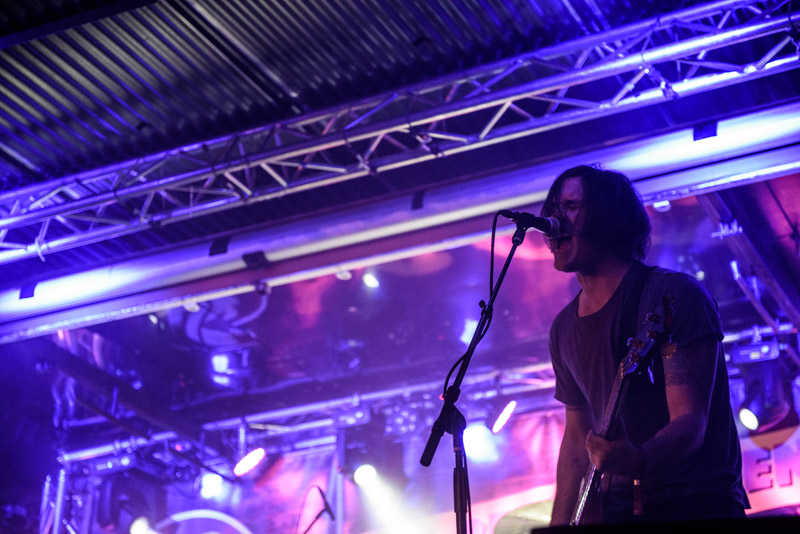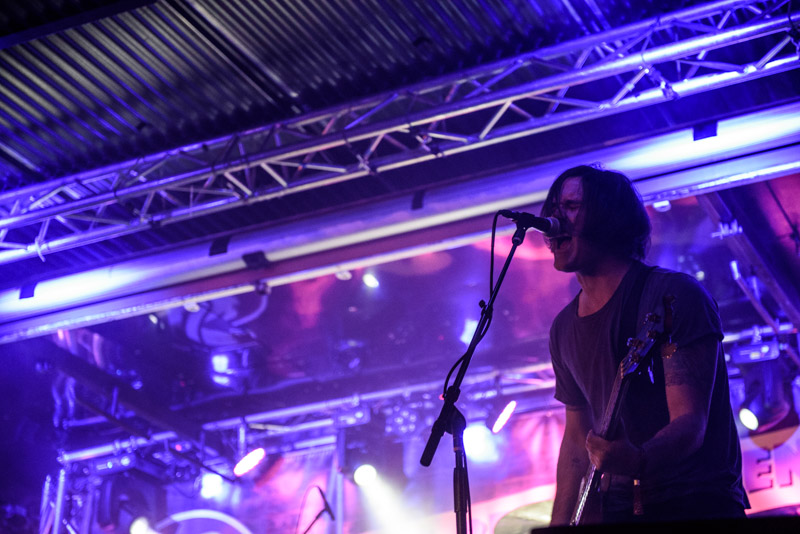 As the final night of Upstream drew to a close, Shabazz Palaces were the last to take the mainstage. Their expansive experimental hip-hop fit in perfectly with the gentle rain that continued to fall. As "Forerunner Foray" drifted up into the clouds, I found myself smiling and thankful to live in a city with so many exceptional artists. –Brady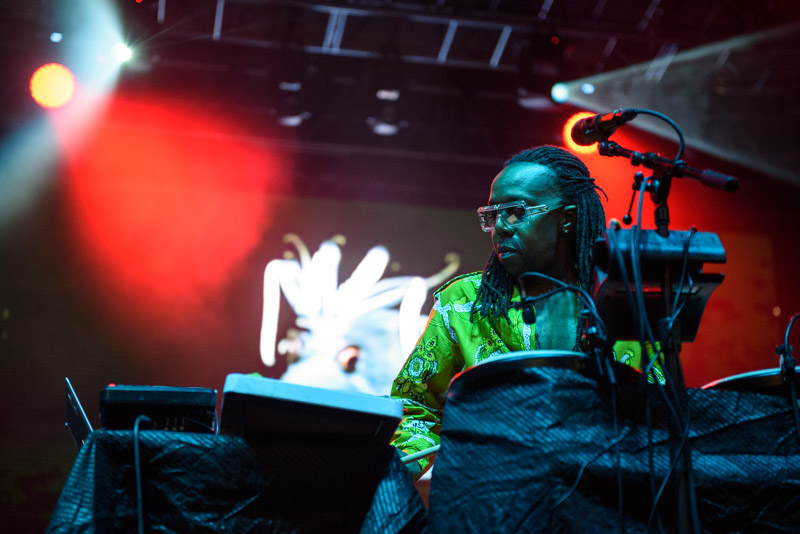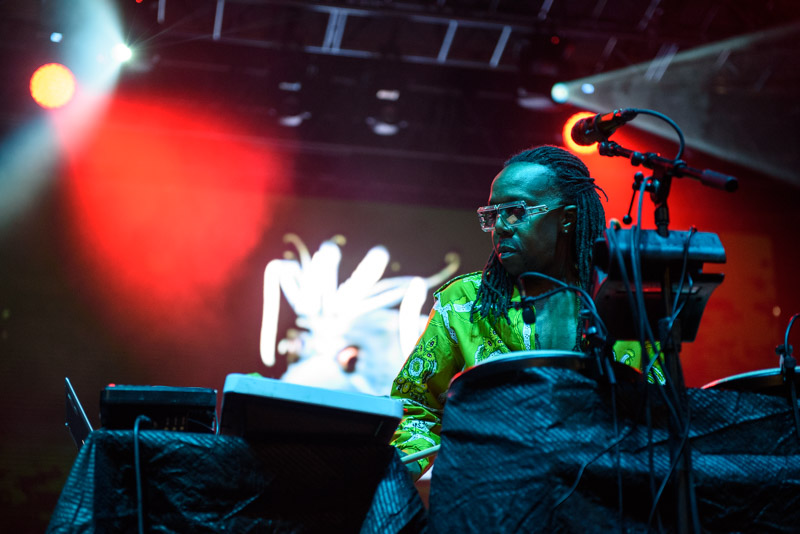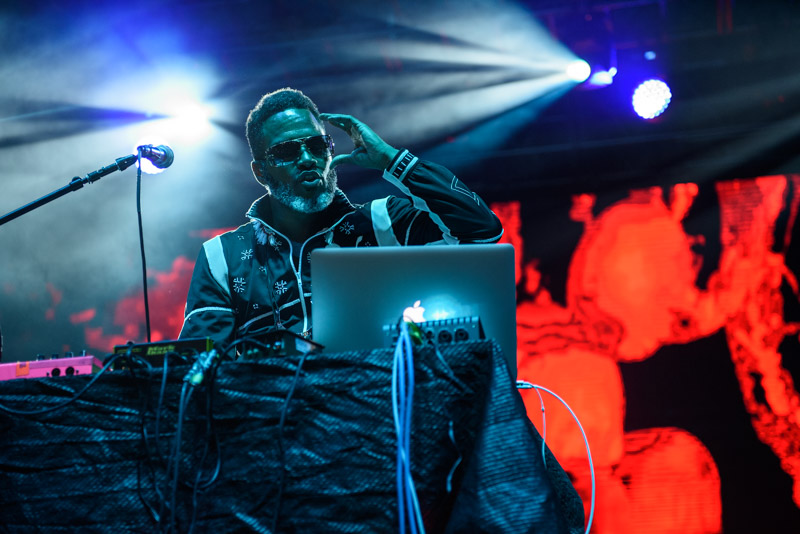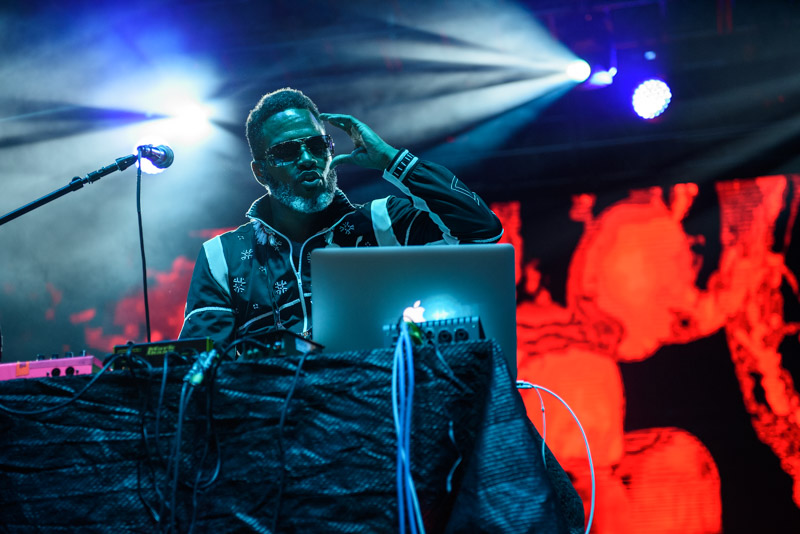 Though Upstream had its hiccups, it truly accomplished what it set out to do; highlight the incredible breadth of talent in this city in one centralized location. I recognized a band I knew everywhere I walked.
I finished my night off on the 18th floor of Smith Tower, giggling frenetically at a dance party with some bbs, my parents, and a guy named Jim who was dancing with his book. It was an absolutely perfect way to end the festival, except for that moment where I was suddenly dancing to Ginuwine's "Pony" with my parents.
All uncredited photos by Brady Harvey 
Save