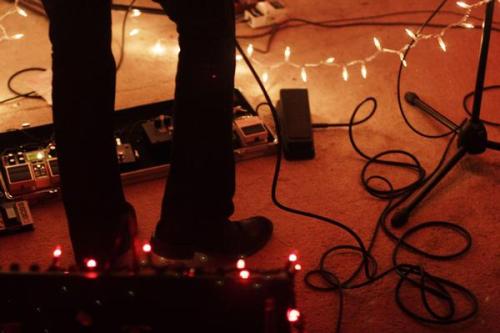 Tonight Saturna, our fair shoegazer brethren to the south, will visit Seattle to celebrate the release of the album Some Delicious Enemy. Our resident shoegazer expert heralded the new release by commending Saturna's ability to…
…to reference the things that came before while carving out their own place with memorably strong and well-crafted songs, more than just mood and attitude, which help strengthen the argument that shoegaze is a genre worth revisiting, especially when it remembers to kick ass like this.
Opening up the night at Chop Suey tonight is NYC's The Boggs and Ships (which features members of The Lashes, The Divorce, and Heather Duby's band). That's a well-rounded bill if I ever saw one!