I'm here in the press room with ChrisB, comparing notes from today's shows and posting new articles and photos as fast as we can. So far, so good! I started my day off with Natalie Portman's Shaved Head (SO LOVEY I WANT TO BITE THEIR HEADS!!) and Mono in VCF, while ChrisB caught the Trucks and Black Rebel Motorcycle Club.
I've been lapped; I still haven't written about my experience at St. Vincent yesterday (though you can read ChrisB's awesome writeup here), or Gogol Bordello (review coming very soon!). In the meantime, check out this awesome photo from Gogol Bordello's set last night (photo by Eduardo Brambila):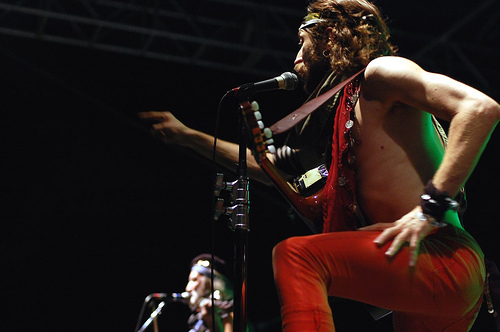 Off to see ART BRUT at the KEXP stage — wahoo!!!!